Smoky Eggplant Dip (Baba Ganoush)
This classic eggplant dip (a.k.a. baba ganoush) is a light, healthy, flavorful snack that's easy to make and goes great with softy pita wedges, crispy pita chips or crunchy crudité. Even eggplant haters, love this aubergine dip recipe, but if you have an eggplant aversion and you're squeamish, try this small batch Mediterranean eggplant dip. You only need one eggplant and it makes about 2 cups of the smooth, smoky, irresistible chip dip. I think it's the combination of the charred vegetable with pungent garlic and smooth tahini (sesame paste) that makes this smoky eggplant dip so irresistible. You can even use it as a healthy spread for sandwiches and wraps.
Eggplant, also known as aubergine or guinea squash is a member of the nightshade family. It grows in warm climates and is native to Southeast Asia, but is a staple in Mediterranean diets. You'll find it in Moussaka (Greek origin), Eggplant Parmigiana (Italian) and of course the ubiquitous eggplant dip known as baba ganoush.
Baba ganoush origin
Baba Ganoush is a popular dish in Levant cuisine, but its origins are muddied. Speculations include that it was invented in Egypt about 1000 years ago and migrated north to Persia. Others propose that baba ganoush likely originated with Arabs or Turks. Regardless of its heritage this Middle Eastern eggplant dip is associated with Lebanese and Syrian cooking, but its reach has extended well beyond those borders and it's a popular dip and spread throughout the region and the world.
Confession: I've never really liked eggplant. To me, it was a texture thing… spongy is the way I'd describe it. And the flavor to me, was meh, rather flavorless. I actively avoided it, until now. My objections to texture and flavor are mitigated in this smoky eggplant dip. Bonus that its super healthy, and easy to make. So, even if you're an eggplant hater, this dip might change your mind.
Ingredients for smoky eggplant dip
Eggplant
Tahini (Sesame seed paste)
Salt
Garlic
Lemon
Smoked Paprika (optional)
Cumin (optional)
Olive Oil
Parsley
Mint (optional)
Most recipes, I've found for this popular vegan dip, call for 3 eggplants, which is fine if you have a big group to feed, but we're in quarantine times… it's just me and my husband, so 3 eggplants seems like a bigger commitment than I'm willing to make. Therefore, for this eggplant dip recipe, I've scaled back the ingredients to use only one nightshade which yields a manageable 2 cups worth of the smoky dip. Note: if you want to double or triple the recipe, you certainly can.
Three ways to roast eggplant for baba ganoush
On A Grill
This is my preferred method because charring a whole aubergine over live flames infuses the flesh with the smoky flavor expected in the eggplant dip. It's also a pretty hands-off method. Heat the grill to a fairly high temperature (450°-500°) throw on the eggplant and let it cook and char. Every five minutes or so, you can roll it over to char another side. You'll know that the eggplant is cooked when the skin looks wrinkled and blackened and you can pierce it easily with a knife with no resistance. This should take about 10-15 minutes.
Over A Gas Stove
If you don't have a grill (charcoal or gas), you can also use a gas stovetop. Just turn on the stove to about a medium or medium high flame and lay the eggplant directly over the grates. Use a pair of tongs to rotate it occasionally until the entire eggplant is cooked through and the skin is charry and puckered.
In The Oven
You can also use your oven to roast the aubergine. The only downside is that you won't get that smoky flavor infused into your eggplant dip, but that can be made up for with a few spices — and it will still be DEE-LICIOUS. Pinky swear. Heat the oven to 450°. Line a baking sheet with foil or parchment and rest the whole eggplant on it. Roast for 35-40 minutes or until the vegetable slumps, the skin rumples and the flesh is soft.
Assemble the ingredients for the rest of the dip recipe while the aubergine roasts.
What is tahini paste?
Tahini is a smooth, creamy, ground sesame seed paste that's a popular ingredient in Middle Eastern cuisine. You can make your own or use store-bought. I did the latter. This eggplant dip recipe doesn't use a lot of this unique ingredient, but it's an important part of the recipe, so don't skip it. Use any leftover tahini for this hummus recipe or these 36 tahini recipes.
Variations on eggplant dip
While baba ganoush is ubiquitous throughout the Middle East and the world, you'll always find slight variations in the recipe, depending on the region its made and of course, personal preferences. This healthy dip is always made with tahini, garlic and lemon juice, but it varies after that. Tahini lends a silky quality and mild nuttiness to this simple spread and olive oil also acts as a lubricant, adding a sheen to the dip. Garlic gives this smoky eggplant dip a piquant punch, while fresh lemon juice brightens the flavors.
Included sometimes in this dip are smoked paprika and cumin. They're both optional, but I find that just a little bit enhances the smoky notes of the eggplant dip (especially if you're not able to grill the vegetable). It's best to use a light hand when adding these spices, however, as they can be overpowering. Stick with this aubergine dip recipe the way its written — and adjust the seasonings after tasting it.
Parsley and mint are two more common additions and who can complain about adding bright pops of color and freshness to this easy condiment and snack? Not me.
Since this is a small batch baba ganoush, with only one eggplant, you should be able to mix it all up in a mini food processor. No need to haul out the big boy.
Assembling eggplant baba ganoush recipe
Slice the aubergine in half and scoop out the flesh. Discard the skin (as it will make the dip bitter).
Transfer the eggplant flesh to the food processor.
Add the rest of the ingredients and pulse until the dip is fairly smooth.
Transfer to a serving bowl and garnish with additional herbs or a sprinkle of paprika.
Just look at this luscious, golden, eggplant dip. Its creamy texture and mild smoky flavor make it perfect for healthy snacking with chopped vegetables or wedges of soft pita bread. Every bite is a little bit of bliss without the guilt.
Other ways to use baba ganoush
Use instead of mayonnaise as a healthy spread for sandwiches or wraps
Spread on flatbread and top with fresh mozzarella. Toast it in the oven until the cheese is slightly melty and drizzle with olive oil and fresh chopped herbs. Cut into handheld portions with a pizza cutter.
Spoon over grilled chicken, lamb, pork or seafood.
More eggplant recipes you might like:
More healthy dips you might like:
Final note: My husband, Scott, is another one that doesn't usually appreciate eggplant, but when I put the baba ganoush out with a few pita chips before dinner, he went back for one after another, non-stop. That's saying something friends.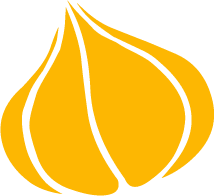 Tried this recipe? Leave a rating and review.
Your comments and shares are invaluable to me and the thousands of readers who use this site daily. If you've made the recipe, leave a star rating and review. We want to hear how you liked it.
We'd love it if you shared the recipe with your friends on social media!
Baba Ganoush
Charred eggplant gives this classic Baba Ganoush a smoky flavor. Great served with crispy pita chips or soft warm pita bread.
INGREDIENTS:
1

medium

eggplant

2½

tablespoons

tahini paste

1

teaspoon

kosher salt

1

teaspoon

lemon juice

1

clove garlic

¼

teaspoon

smoked paprika

pinch

cumin

1½

teaspoons

olive oil

2

tablespoons

flat leaf parsley
DIRECTIONS:
CHAR THE EGGPLANT:
Char the outside of the eggplant. This can be accomplished over a gas stove or grill or in a hot oven.

For the gas stove or grill. Place the eggplant directly on the grates and allow the flame to blister the skin of the vegetables, turning occasionally with tongs. About 10-15 minutes, until the skin is wrinkled and charred and the flesh is a bit slumped.

For the oven method, preheat oven to 400 degrees and roast vegetables on a rimmed baking sheet for 20-30 minutes until skin is wrinkled and charred and flesh is a bit slumped.

Transfer the eggplant to a cutting board, slice vegetables in half, lengthwise and scoop out the flesh of the eggplant. Discard the skin.

Add the rest of the ingredients to the bowl of food processor. Pulse several times until the dip is fairly smooth.

Season to taste with additional salt, lemon juice, additional fresh herbs, a drizzle of olive oil or a light sprinkle of paprika.
NOTES:
Serve with toasted pita chips, thinly sliced toasted baguette or a selection of raw crudités.
NUTRITION:
Calories:
100
kcal
|
Carbohydrates:
9
g
|
Protein:
3
g
|
Fat:
7
g
|
Saturated Fat:
1
g
|
Sodium:
588
mg
|
Potassium:
316
mg
|
Fiber:
4
g
|
Sugar:
4
g
|
Vitamin A:
256
IU
|
Vitamin C:
6
mg
|
Calcium:
26
mg
|
Iron:
1
mg
Pin "Smoky Eggplant Dip" for later!