Thin & Crispy Sugar Cookies
This small batch sugar cookies recipe makes about 25 thin, sweet, buttery cookies, which was enough to cure our sweet tooth for a few days. These super crispy sugar wafer cookies are egg free, and remind me of a cross between Pepperidge Farm Pirouettes (flavor) and Bordeaux (crunch-factor). They are super thin, uber crunchy, very buttery and these baking soda cookies are a breeze to make with everyday pantry ingredients. I top my thin cookies with a pecan half that toast with the cookies as they bake. It's optional, but so good!
These thin, crispy cookies were inspired by my grandmother, Myne, who used to make a version of these sugar wafer cookies for Christmas every year. They were thin (though not as thin as these), very crispy and always topped with a pecan. They were my one of my favorites. However, they were made with Imperial margarine — back in the days when everyone thought margarine was healthier for you than butter. I've used her recipe but swapped the margarine for the butter and increased a few other values to arrive at these small batch sugar cookies, which are distinctly buttery, wafer thin and super crunchy — even a few days after baking. In other words, they're cookie nirvana.
Ingredients For Baking Soda Cookies
You only need 7 ingredients (6 if you skip the pecans — but don't) and a hand mixer for these easy to make small batch sugar cookies.
Flour
Sugar
Baking Soda
White Vinegar
Salt
Butter (softened to room temperature)
Whole Pecans
Whisk together the sugar, flour, baking soda and salt.
Cut the room temp butter into chunks and add to the dry ingredients.
Add the vinegar — the dry ingredients will fizz lightly because of the reaction between the baking soda and vinegar (remember those elementary school volcanoes?)
With the hand mixer, beat the butter into the dry ingredients until the dough comes together and is well blended.
Drop by rounded teaspoonfuls (I use a 2-teaspoon cookie scoop for uniformity) set at least 3 inches apart on a parchment or silpat lined sheet pan.
In homage to my grandmother's tradition, I like to garnish these thin cookies with a whole pecan. While the baking soda cookie bakes, the pecan is gently toasted and takes on a crunchy maple-y flavor that's irresistible. If you don't have pecans (or heaven forbid, don't like them — who ARE you?), you could substitute a walnut, blanched almond, a few pistachios or even some chocolate chips or M&Ms.
Place your garnish on top of the round of dough and gently press it into the wafer cookie. Then bake. The oven temperature is at 300°, lower than the standard 350°-375°, allowing the cookies to spread without browning too quickly. The 12-15 minutes it takes to bake the cookies, also happens to be the perfect amount of toasting time for whole pecans. Just sayin'.
How to know when they're done…
The sugary, buttery wafer cookies are done when the edges start to turn golden brown and usually takes about 15 minutes, depending on your oven. Let them rest on the cookie sheet for a few minutes to firm up before transferring to a cooling rack to cool completely.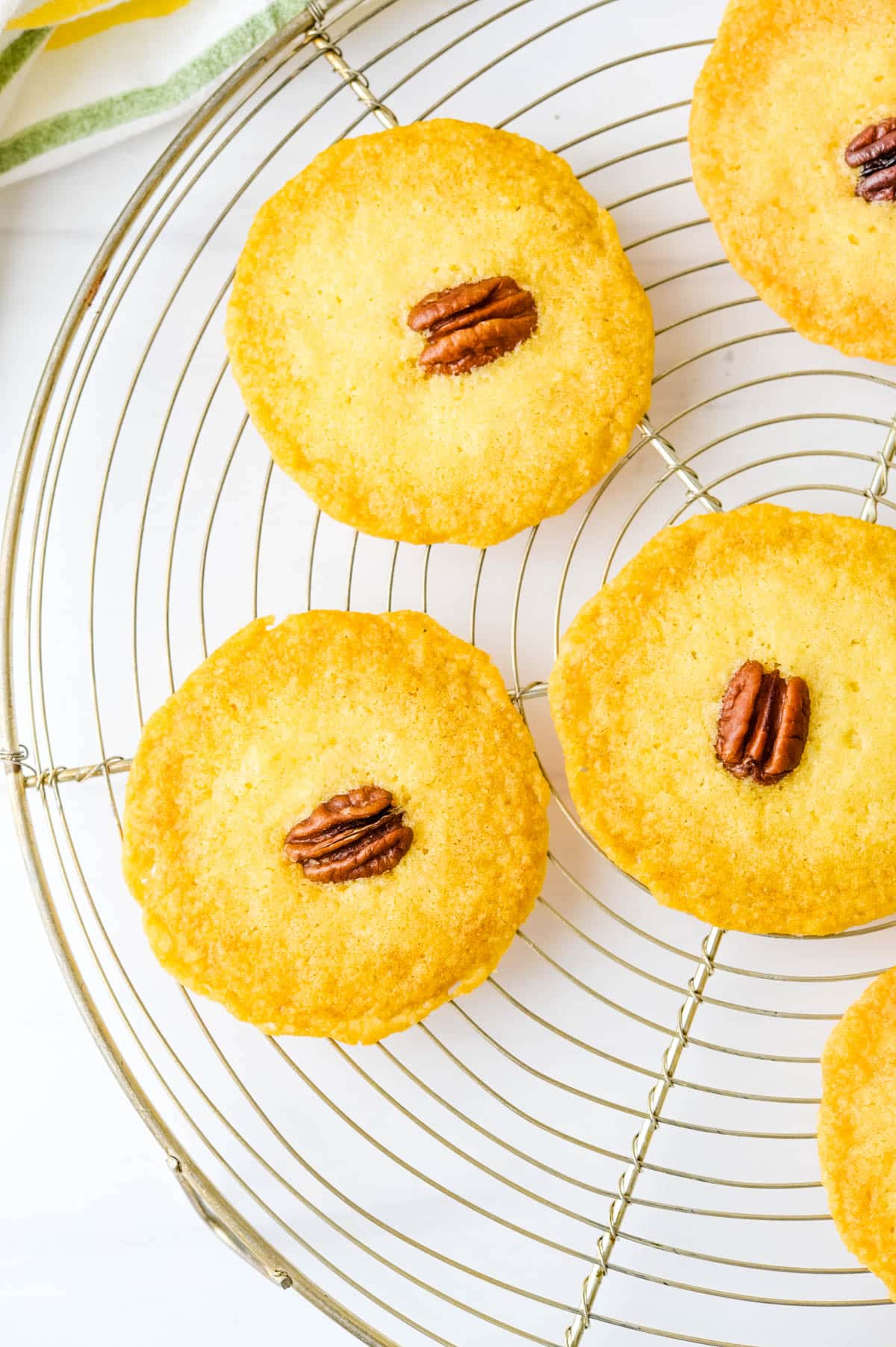 The allure of these crunchy treats lies in their simplicity. Compared to their embellished, sprinkled and doodadd-ed counterparts, these simple baking soda wafer cookies are practically sparse. No unicorn colors here. But the pure flavor, crackling snap and melt in your mouth crumb make these baking soda cookies one of a kind. Perfect with a glass of cold milk or a cup of hot coffee or tea. Though this recipe makes a relatively small batch, it can easily be doubled to feed more.
And look at how thin these cookies are… Seriously. Scott's first reaction was "Wow! I can taste the butter." Then, "They're so thin and light," followed by "I think I'll have another…"
More easy cookie recipes: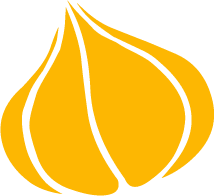 Tried this recipe? Leave a rating and review.
Your comments and shares are invaluable to me and the thousands of readers who use this site daily. If you've made the recipe, leave a star rating and review. We want to hear how you liked it.
We'd love it if you shared the recipe with your friends on social media!
Thin Crispy Sugar Cookies
Super thin, light and crispy, these pure butter and sugar cookies are irresistible. Egg-free and awesome.
INGREDIENTS:
¾

cup

all purpose flour

½

cup

sugar

½

teaspoon

baking soda

⅛

teaspoon

salt

1

teaspoon

white vinegar

(can use apple cider vinegar)

½

cup

unsalted butter

(one stick) at room temperature

25

whole pecans

optional
DIRECTIONS:
Preheat the oven to 300°. Line a baking sheet with parchment or a silpat and set aside.

Add the flour, sugar, baking soda and salt to a large bowl and whisk together.

Cut the butter into 1 tablespoon pieces and add to the flour mixture. Add the vinegar (it will start to fizz).

Use a hand mixer to blend the butter and vinegar evenly into the dry ingredients until a crumbly dough forms. Use a 1 teaspoon measure to drop rounds of dough onto the prepared baking sheet at least 3 inches apart (I use a mini cookie scoop for uniform cookies)– the cookies will spread out in the oven.

Place a whole pecan in the center of each round of dough and gently press into the surface. Bake the cookies for 12-15 minutes or until the edges are just slightly golden.

Let the cookies cool for 2-3 minutes on the sheet pan before transferring to a wire rack to cool completely. Store in an airtight container, in a single layer, separating each layer with a piece of parchment paper.
NUTRITION:
Calories:
71
kcal
|
Carbohydrates:
7
g
|
Protein:
1
g
|
Fat:
5
g
|
Saturated Fat:
2
g
|
Cholesterol:
10
mg
|
Sodium:
34
mg
|
Potassium:
10
mg
|
Fiber:
1
g
|
Sugar:
4
g
|
Vitamin A:
113
IU
|
Calcium:
3
mg
|
Iron:
1
mg
Pin "Super Thin Crispy Wafer Cookies" for later!