Peanut Butter Cookies with White Chocolate
I'm particular about my peanut butter cookies — and because I think of you as a cyber-version of me, I imagine that you like a soft, chewy peanut butter cookie that's loaded with chunky bits. That's what these peanut butter cookies are. Soft and chewy with a blend of chopped dry roasted peanuts and white chocolate chips. They are sweet and salty and ABSOLUTELY PERFECT. Seriously. This batch of peanut butter white chocolate chips cookies didn't last 2 days in my house. I bet they won't in yours either.
I've waited 20+ years to make Chunky Peanut Butter Cookies. You see, my daughter, Emily is allergic… that is highly allergic to peanuts. We discovered this when she was just a toddler. We were having dinner at my grandmother's house and Madou had purchased some bakery cookies, including some peanut butter cookies, especially for Emily. What munchkin says "no" to a cookie?
Two bites in and she started getting red blotches all over her face.. Her eyes got wide and she looked at me and said, "Mommy, I feel funny". She was having trouble breathing. There was no Benadryl in the house. We jumped in the car to race to the Emergency Room and before we could even get down the block, she threw up… and went right back to normal. The blotches disappeared, her breathing eased. Her little system was apparently highly efficient at getting rid of what shouldn't be there. Subsequent allergy tests confirmed her sensitivity and just like that peanuts were OUT.
So, now that my daughter is grown and out of the house, I'm making up for lost time with these peanut butter white chocolate chip cookies.
When my husband saw them his eyes gleamed and without a word spoken between us we "Hoovered" through this batch with the efficiency of a Roomba on steroids.
Not just because of the drought… but because they're so good! Just salty enough. Not overly sweet. Dry roasted peanuts make a difference too — we like Emerald Roasted and Salted Virginia Peanuts — look for 'em. When Scott discovered the white chocolate chips he was 100% smitten. You will be too!
Cookie Ingredients
Sugar
Brown Sugar
Butter
Peanut Butter (smooth or chunky)
Honey
Egg
Vanilla
All Purpose Flour
Baking Soda
Salt
White Chocolate Chips
Dry Roasted Peanuts
Sparkling Sugar
I played around a bit with the best way to form these cookies. Normally, I would just scoop them with a tablespoon onto the cookie sheet and use a fork to cross-hatch those familiar lines on the top. That works, ok, however, because these cookies have peanuts and chocolate chips, the edges tended to be more ragged once I pressed them down. Here's the best way I found to form them.
Measure the chunky peanut butter cookie dough with a cookie scoop
Roll them into smooth balls.
Drop them on the cookie sheet about 2-3 inches apart.
Make the cross hatch with a fork, pressing down so the dough is about 1/2″ thick.
Finish with sparkling sugar.
This gave me more even edges without any over or under cooking.
I have 3 cookie scoops. One that only holds 1¼ teaspoons of dough. Another that holds 1½ tablespoons and a third that holds a quarter cup. You can use any scoop you wish, so long as you leave ample space between the chunky peanut butter cookies cookies on the sheet pan for the eventual spread — and take note of different baking times.
1¼ teaspoons only takes about 6-7 minutes to cook.
1½ tablespoons took 10-11 minutes.
I didn't make any gigantor 1/4 cup cookies, but I can imagine they would take upwards of 20 minutes, if not a little longer.
The key to soft, chewy cookies is removing them a minute or so before they're totally baked and letting the cookies rest for 5-10 minutes on the baking pan before transferring them to a wire rack to cool completely. They should firm up on the pan and transfer easily with a spatula.
He said/she said
My favorite were the small 2-3 bite 1¼ teaspoon cookies — to me, they'd be the perfect size for a quick snack without feeling like you'd over-indulged. Scott liked the larger ones – because, you know… MAN-SIZED. I think it's a guy/girl thing, but let's be honest, we both had more than our share of each size.
More Cookie Recipes:
More Peanut Butter Recipes: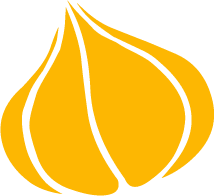 Tried this recipe? Leave a rating and review.
Your comments and shares are invaluable to me and the thousands of readers who use this site daily. If you've made the recipe, leave a star rating and review. We want to hear how you liked it.
We'd love it if you shared the recipe with your friends on social media!
Chunky Peanut Butter Cookies with White Chocolate Chips
Don't wait 20 years to make these — like I did.
INGREDIENTS:
½

cup

unsalted butter

1 stick, room temperature

½

cup

chunky peanut butter

½

cup

light brown sugar

firmly packed

½

cup

sugar

1

large

egg

½

teaspoon

vanilla extract

1½

cups

all purpose flour

1

teaspoon

baking soda

½

teaspoon

salt

1

cup

white chocolate chips

or chocolate chips or peanut butter chips

½

cup

peanuts

coarsely chopped

sparkling sugar

for sprinkling
DIRECTIONS:
Preheat the oven to 375 degrees. Line two baking sheets with parchment paper and set aside.

Combine in a large bowl the butter, peanut butter, and sugars. With a hand mixer on medium speed, cream the butter mixture together. Add the egg and vanilla and mix to combine.

Sift the flour, baking soda and salt together. Add the dry ingredients to the butter mixture, slowly, until just combined and being sure not to overwork the dough.

Scoop the dough into rounded tablespoons and deposit 3 inches apart on the baking sheet. Create a hashtag # with a fork and sprinkle the tops of the cookies with a little sugar and chopped peanuts.

Bake for 5 minutes, then shift the baking sheet 180 degrees and bake for another 5-7 until browned and crisp. Cool for 5 minutes on the baking sheet before transferring cookies to a rack to finish cooling. Keep in an airtight container for up to 5 days.
NUTRITION:
Calories:
223
kcal
|
Carbohydrates:
25
g
|
Protein:
5
g
|
Fat:
12
g
|
Saturated Fat:
5
g
|
Cholesterol:
14
mg
|
Sodium:
110
mg
|
Potassium:
91
mg
|
Fiber:
1
g
|
Sugar:
15
g
|
Vitamin A:
145
IU
|
Calcium:
15
mg
|
Iron:
1.2
mg
Pin "Chunky Peanut Butter Cookies" for later!