Maida Heatter's Peanut Bars
These peanut bars are unlike anything you've ever tried before. The thin crispy, chewy base is made of butterscotch morsels, instant coffee and everyday pantry ingredients. Dry roasted peanuts are baked into the crispy, toffee-like bar. These bars aren't overly sweet and have a deep toasted flavor that's irresistible.
Maida Heatter's peanut bars and other famous desserts
Maida Heatter was an iconic American baker who published 9 cookbooks which highlighted everything from astounding layer cakes to flaky pies and tarts to an assemblage of cookies that you've doubtless never come across before. Though she passed away at 102 in 2019, she is still renowned for her Palm Beach Brownies and East 62nd Street Lemon Cake.
This peanut bar recipe is from her tome, Maida Heatter's Book of Great Desserts. I've had my copy for more than 30 years, though it was actually first published in 1974.
When I want baking inspiration, I'll leaf through this book, study the ingredients and read her descriptions on what the recipe holds. For these peanut bars, it read (and I'm paraphrasing): Thin, crispy caramel bars topped with peanuts that can easily be mixed in one pan".
After making them, I'd say these peanut bars are impossibly thin with a deep burnt caramel or toffee flavor that's definitely made for grown ups. The toasted salty peanuts compound the crunch factor. I can't decide if the base is a cookie or a really crispy, chewy candy.
All I know is that I need them, and trust me, you will too.
What intrigued me about her peanut bar recipe was the list of seemingly disparate ingredients.
I'd never seen cinnamon and ginger paired with butterscotch and coffee, let alone with peanuts.
It had me wrinkling my forehead trying to imagine the flavor combo and ultimately, unable to do so, I had no choice but to make them and see for myself.
Ingredients for Maida Heatter's Peanut Bars:
All Purpose Flour
Cinnamon
Ground Ginger
Unsalted Butter
Butterscotch Morsels
Instant Coffee Powder
Granulated Sugar
Egg
Dry Roasted Peanuts
How to prep the pan for peanut bars
Before you start with the actual cooking, you'll need to prep the baking pan as per her instructions. It's an unusual procedure and I've edited a few of her original instructions to bring them in line with what's available today.
You'll need a 10″ x 15″ jelly roll pan and aluminum foil for the prep.
Cut a piece of aluminum foil so that it's just an inch or two longer than the pan.
Flip the pan upside down and form the foil to the bottom of the pan, so that it takes the shape.
Flip the pan right side up and add a few drops of water. (See why below).
Spray the foil with nonstick cooking spray.
Place the foil in the pan and chill (either in the freezer or refrigerator).
The water will hold the foil in place when you start to spread the butterscotch layer into the pan. It really works!
Sift together the flour, cinnamon and ginger.
Melt the butter and butterscotch chips in a saucepan and whisk until smooth.
Stir in the Instant coffee, sugar and flour mixture and stir until combined.
Add the egg and stir until smooth
Spreading the chewy toffee layer
I'll be honest, given her very specific instructions on how to prep the pan, I thought this was going to be more labor intensive than it actually was.
Just transfer the toffee mixture to the prepared, chilled pan and use a rubber spatula (so it doesn't stick) to spread it out into a very thin, even layer that fills the jelly roll pan.
Sprinkle the chopped peanuts over the deep caramel toffee layer and bake.
As the bars bake, the toffee layer puffs up around the peanuts and integrates them into the thin, crispy toffee bars.
Baking peanut bars
Bake the peanut bars for 25 minutes.
Let them rest for 3 minutes before fussing with them to give them a moment to set up.
Place a half sheet pan over the toffee bars and invert the pan.
Lift the jellyroll pan from the foil and very gently and carefully, peel the foil back and discard.
Place a piece of parchment paper over the peanut bars and lay a cutting board that's at least as large as the area of the bars over the top.
Invert the bars onto the parchment lined cutting board.
Use a very sharp knife to cut the peanut bars into squares
Transfer to a wire rack to finish cooling.
What do peanut bars taste like?
I hesitate to call these peanut bars, bars. Instead of being thick and chewy like most bar cookies, these are IMPOSSIBLY THIN, and uber crispy-crunchy-chewy. How is THAT possible? I don't know, but it's seriously true.
The dry roasted peanuts get even more toasty and deeply flavored while baking — oh and super crunchy.
I'm telling you between the crunchy nuts and chewy-ness of the caramel toffee base, it's a jaw workout.
Flavor-wise, the bars are buttery, lightly sweet with a deep toffee flavor. The peanuts intensify the flavor, almost giving it a burnt caramel quality.
These bars are especially good for grown-up snacking with a cup of coffee.
FAQ's
How do I store peanut bars?
Keep them sealed in an airtight container for 3-4 days.
Can I freeze the bar cookies?
I would think they'd freeze well, though we ate them too quickly to find out.
Can I use other types of nuts?
Theoretically, yes, however the peanuts really do give these bars a distinctive flavor. Other nuts to try: hazelnuts, pecans, pistachios.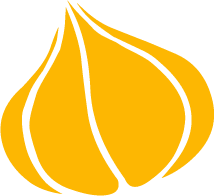 Tried this recipe? Leave a rating and review.
Your comments and shares are invaluable to me and the thousands of readers who use this site daily. If you've made the recipe, leave a star rating and review. We want to hear how you liked it.
We'd love it if you shared the recipe with your friends on social media!
Maida Heatter's Peanut Bars
This recipe from Maida Heatter's Book of Great Desserts makes impossibly thin, crispy, chewy, deeply peanuty caramel brickle bars. These addictive little snacks aren't overly sweet and have a deep toasted flavor.
INGREDIENTS:
¾

cup

all purpose flour

1

teaspoon

ground cinnamon

½

teaspoon

ground ginger

½

cup

butter

1

cup

butterscotch morsels

1½

teaspoons

instant coffee

¼

cup

sugar

1

large

egg

lightly whisked

1

cup

dry roasted salted peanuts

we like Emerald "Virginia Peanuts", roughly chopped
DIRECTIONS:
Arrange your oven rack to the center position in the oven and preheat to 325° F.

Cut a piece of tin foil large enough to cover the bottom of the jelly roll pan. Invert the pan and press the foil around the outside edges to mold to the pan. Flip the pan over and sprinkle with a few drops of water, then place the molded foil into the pan and press on all sides so that it sticks. (The water helps the foil stay in place when spreading the batter).

Liberally spray the foil with nonstick cooking spray and chill in the freezer or refrigerator.

Whisk together the flour, cinnamon and ginger in a small bowl. Set aside.

Heat the butter and butterscotch morsels in a medium saucepan over moderate heat, stirring occasionally until melted. Add the instant coffee, remove from the heat and whisk until smooth.

Use a ruber spatula to stir in the sugar and the flour mixture.

Add the egg and stir to combine.

Transfer the batter to the chilled pan and spread into a very thin layer. Sprinkle with the chopped peanuts and bake for 25 minutes until the top is golden brown and springs back when lightly touched.

Cool the brickle for 3 minutes, then place a half sheet pan over the pan and quickly invert it. Carefully remove the foil from the brickle.

Cut a piece of parchment paper large enough to cover the brickle and place it on top. Place a large cutting board (slightly larger than the brickle over the parchment paper and quickly invert so that the peanut side is face up.

Use a long, very sharp knife to cut the peanut brickle into squares and transfer to a wire rack to cool completely.

Store in an airtight container.
NUTRITION:
Calories:
92
kcal
|
Carbohydrates:
10
g
|
Protein:
2
g
|
Fat:
5
g
|
Saturated Fat:
2
g
|
Polyunsaturated Fat:
1
g
|
Monounsaturated Fat:
2
g
|
Trans Fat:
1
g
|
Cholesterol:
14
mg
|
Sodium:
68
mg
|
Potassium:
44
mg
|
Fiber:
1
g
|
Sugar:
6
g
|
Vitamin A:
103
IU
|
Vitamin C:
1
mg
|
Calcium:
8
mg
|
Iron:
1
mg
Pin "Maida Heatter's Peanut Bars" for later!