Looking for easy, homemade slice and bake cookies? You'll love these herbed rosemary shortbread cookies… With only 6 ingredients, this is an herb cookie that delivers delicate flavor with a distinctive crunch. The simple dough is rolled in decorative sugar, wrapped and chilled for a few hours (or a few days) for ready-when-you-are freezer cookies. Just slice and bake for a delicious treat!
I'd like to thank my cousin-in-law, Marisa for sharing her slice and bake cookies recipe. She made a batch of these crispy, rosemary-kissed wafers for our Thanksgiving holiday gathering and was bombarded with requests for the recipe (I wasn't the only one asking). Marisa obliged and I'm happy to share this unique sweet treat with you.
Rosemary shortbread vs. standard shortbread
The standard ratios for shortbread cookies are 1 part sugar to 2 parts butter to 3 parts flour and that's roughly the ratio of these Rosemary Shortbread Cookies. They have slightly more flour and of course, we've flavored them with fresh herbs, but the real difference between these cookies and standard shortbread is the thickness of the cookie. These slice and bake cookies are super thin, very crispy and light, whereas regular shortbread are generally thicker, denser and crumbly but let's not quibble. I love them both.
With only a handful of ingredients, you probably have everything you need for these cookies right now.
Butter
Sugar
Flour
Salt
Fresh Rosemary
Decorating Sugar
In a large bowl, cream the butter and sugar together until light and fluffy.
Add the flour and salt and mix on low speed until just combined
Stir in the chopped rosemary.
Form the rosemary shortbread dough into an oblong cylinder and place it on a work surface to roll the dough into a rope that measures 2″ in diameter.
Cut a large piece of parchment paper (at least 24″ long).
Sprinkle several tablespoons of decorator sugar evenly onto the parchment paper.
Place the herb cookie dough onto the parchment paper and roll in the decorative sugar to coat. There may be spots that don't get as much sugar, but you can sprinkle on additional sugar as needed.
Use the parchment paper to cover the dough by rolling it up into a moderately tight cylinder. Twist the ends of the parchment to seal.
Place the cylinder of rosemary shortbread dough on a flat surface (like a baking sheet) and place in the freezer for at least two hours or overnight. (Marisa usually waits until the next day to bake.)
When you're ready to bake, preheat the oven and line a baking sheet with parchment paper or a silpat.
Unwrap the cylinder of herb cookie dough and slice the cookies into 1/4″ – 1/3″ rounds.
Place the cookies on the baking sheet, spaced about 2 inches apart (the cookies will spread).
For optional garnish, lightly press a few leaves of fresh rosemary onto the tops of each cookie.
Bake for 11-13 minutes. Cookies should not brown and will not "look done", they'll even be soft, but will firm up after they come out of the oven and cool for a few minutes.
Note: Marisa advises trimming the uneven ends off of the the shortbread rope and baking them as smaller test cookies with the rest of the batch. Because they're smaller/thinner, they'll cook a bit faster than the rest — so when THOSE tester rosemary shortbread start to brown, the other ones are usually perfectly baked. Marisa also notes the home-cook advantage of claiming those smaller nuggets as the spoils of war (err… baking) and, of course, to maintain quality control.
The shortbread need to cool for a few minutes on the baking sheet to firm up before transferring them to a wire rack to cool completely. When they first come out of the oven, they're too soft to move, but after just a couple minutes, they develop enough structure to transfer easily.
Slice and bake cookies are a holiday tradition
These easy rosemary cookies look so festive, don't they? That crackly colored sugar ring and flecks of fresh rosemary just scream holidays to me. If, however, you're reading this and it's mid-June, you could skip the green decorator sugar and go with something else — even plain sparkling sugar.
More slice and bake cookies from around the web:
More freezer cookies:
More easy cookies you might like: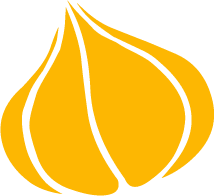 Tried this recipe? Leave a rating and review.
Your comments and shares are invaluable to me and the thousands of readers who use this site daily. If you've made the recipe, leave a star rating and review. We want to hear how you liked it.
We'd love it if you shared the recipe with your friends on social media!
Rosemary Sugar Cookies
These uber-thin, crispy buttery sugar cookies have a piney rosemary aroma and flavor with a crunchy sugar rim. They'll go quickly, better make a double batch.
INGREDIENTS:
1

cup

butter

softened to room temperature

½

cup

sugar

1¾

cups

unbleached all purpose flour

½

teaspoon

salt

2-3

tablespoons

finely chopped fresh rosemary

+ extra leaves for garnish (optional)

2-3

tablespoons

colored decorating sugar
DIRECTIONS:
Add softened butter and sugar to a large mixing bowl and beat together until light and fluffy, about 2 minutes.

Add the flour and salt and mix on low speed until the flour is incorporated.

Add the chopped rosemary and mix into the dough with a rubber spatula. Dough should be thick, but workable.

Roll the dough into a cylinder shape and place it on the work surface. Roll the dough back and forth until you have a long rope about 2″ in diameter.

Place a long piece of parchment (about 24″) on a work surface and sprinkle a long line of decorating sugar in the center. Place the dough on the sugar and roll back and forth to coat all sides of the dough. You may have to sprinkle more sugar on in some spots to get coverage.

Roll the dough up tightly in the parchment paper and twist the ends to seal. Transfer the dough a baking sheet that will fit flat in your freezer. Place the dough on the baking sheet and freeze for 2 hours or overnight.

When you're ready to bake the cookies, preheat the oven to 350°. Line a baking sheet with parchment paper or a silpat and set aside.

Use a very thin, sharp knife to slice the cookies into ¼"-⅓" rounds. Transfer the cookies to the prepared pan. If desired, press one or two rosemary leaves onto the tops of each cookie.

Bake for 11-13 minutes. The cookies will still be soft when you remove them from the oven and may not look done, however, you want to pull them out of the oven BEFORE they start to brown. My cousin, Marisa usually cuts one cookie smaller than all the rest and places it on the cookie sheet — and when the small cookie starts to brown, that's the sign that the rest of the cookies are done.

Let the cookies rest on the cookie sheet for about 5 minutes before transferring to a cooling rack. Store cooled cookies in an airtight container.
NUTRITION:
Calories:
81
kcal
|
Carbohydrates:
8
g
|
Protein:
1
g
|
Fat:
5
g
|
Saturated Fat:
3
g
|
Cholesterol:
14
mg
|
Sodium:
78
mg
|
Potassium:
8
mg
|
Fiber:
1
g
|
Sugar:
3
g
|
Vitamin A:
161
IU
|
Vitamin C:
1
mg
|
Calcium:
3
mg
|
Iron:
1
mg
Pin "Rosemary Shortbread" for later!