Cranberry and orange are a classic flavor combination and they shine in these Cranberry Orange Scones. These buttery, flaky fruit scones have a soft orange flavor with pops of fresh, tart cranberry. Serve them hot from the oven or dip them into an irresistible confectioners glaze for a holiday celebration.
Scones are sweetened biscuits made with flour, sugar, leavener and fat, usually butter. Scone recipes vary, but my favorite ones include cream cheese, milk and egg to make a plush dough that is easily customized using whatever mix-ins you have.
These Blueberry Cream Cheese Scones are a favorite for Mother's Day brunch, Peach Scones are a summertime favorite, and Cherry Scones use dried fruit for pops of chewy, sweet-tart deliciousness.
These cranberry orange scones are infused with bright citrus flavor and pops of fresh cranberries, which give them a holiday vibe that's perfect for Christmas and New Years.
Why this recipe works:
It uses everyday ingredients.
The scone dough is mixed in one bowl and doesn't need a lot of handling.
You can form the orange cranberry scones into traditional triangular wedges or use a biscuit cutter.
They can be made ahead and freeze well.
Great plain or with glaze.
Ingredients:
Flour – I use unbleached all-purpose flour from King Arthur's.
Granulated Sugar – adds a light sweetness to the cranberry scones.
Baking Powder – helps the scone dough rise.
Salt – a bit will give a fuller flavor to the sweet scones, so don't skip it; use iodized salt for baking.
Cream Cheese – adds richness and a slightly tangy flavor to the fruit scones.
Butter – very cold butter cut into the dry ingredients creates flaky layers when the cranberry orange scones are baked.
Egg – adds richness and creates a tender, light crumb.
Whole Milk – Using milk instead of water gives the scones a light brown color. If you want a richer dough, you can use half and half .
Vanilla Extract – lends more flavor to the cranberry orange scones.
Fresh Cranberries – roughly chopped so you get a little fruit in every bite.
Orange Zest – use a microplane grater to use only the fragrant zest without the bitter white pith.
Most of the time, I have everything I need to whip up a batch of these beauties (and I'll bet you do as well) – it's just a matter of what to flavor them with. In this case, cranberries and orange.
Making fruit scones is really easy, when you follow these simple steps:
How to make homemade scones
Whisk together the flour, sugar, baking powder and salt in a large mixing bowl.
Add the cold butter and cream cheese to the dry ingredients and use a pastry blender to cut the fat into the flour until it forms pea-sized coarse crumbs.
Add the chopped cranberries and orange zest and toss until the ingredients are evenly combined.
In a glass measuring cup, measure the milk, add the egg and vanilla and whisk together. Pour the wet ingredients into the dry and stir until a shaggy dough forms.
Lightly flour a work surface and turn the dough out onto it.
Pat the dough into a rectangle measuring about ¾" thick.
Cut out the fruit scones with a biscuit cutter. Do not twist the cutter when you're forming the scones as it will impede the rise.
Brush with milk or heavy cream and bake for about 8 minutes.
Turn off the oven, but leave the cranberry scones inside to continue baking until lightly golden brown, about 8-10 minutes longer.
For the scones to achieve their lift, they need a hot oven, but too hot for too long will make them too brown and dry them out.
The solution is to bake them for 8 minutes with the oven set at 425° and then turn the oven OFF to let them bake an additional 8-10 minutes or until they're lightly brown and done.
Brushing the tops of the scones before baking with a bit of milk will also help them brown.
If you're not planning to glaze your cranberry orange scones, dust them with sparkling sugar. They'll be ready to eat as soon as they're done baking.
ProTips:
Don't overwork the dough. You can see in the photo below that I didn't fuss to form a perfectly smooth ball. I just turned the dough enough to incorporate all of the dry ingredients into one semi-round, slightly rough blob. (Blob is a technical baking term).
Gently pat the dough to ¾" thick – I always use a ruler to be sure.
Set the biscuit cutter on the cranberry orange scone dough and press straight down (no twisting). You may hear the pop or snap of fresh cranberries when you're cutting them into rounds. That's fine.
Variations:
Make lemon cranberry scones using the zest of two lemons instead of orange. Or use Meyer lemon zest for a softer citrus flavor.
Instead of plain glaze, make an orange glaze swapping orange juice for the milk and adding a teaspoon of zest.
Swap cranberries for other berries like raspberries, blueberries or halved blackberries.
FAQ's
Is there enough liquid in this scone dough?
At first glance, you might think you'd need more liquid than what's called for, but the dough has enough butter and cream cheese to create a buttery, sweet, layered biscuit. You'll find it's the perfect amount of liquid for the dough.
What's the right dough consistency for scones?
The dough should be thick and pliable. You'll love working with this dough because it's not too sticky but is soft and pillowy.
Do you have to knead dough for scones?
You don't need to knead scone dough. Overworking it will make the scones tough. Err on the side of underworking it — and if you see chunks of butter in your dough — that's ok — it's what's going to give your homemade scones lift and create those flaky layers.
These fruity scones are delicious as is straight from the oven, but if you want to add a little extra, give them a lacquer of sweet glaze.
Allow the biscuits to cool to room temperature before adding the glaze; otherwise, it won't set. You can drizzle or spoon the glaze over your cranberry scones, but I like to DREDGE THEM in icing.
Glazing the scones:
Dunk them head first into the glaze, making sure to cover the whole top.
Transfer the scones to a wire rack.
Sprinkle with decorating sugar while the glaze is still tacky.
You can enjoy them immediately, but if you're storing them, let the glaze dry before arranging the orange cranberry scones in a storage container.
I love this cranberry orange scones recipe because it comes together quickly (in about half an hour) and bakes even faster. You can also make the scones ahead.
Storage:
Store cranberry orange scones in an airtight container for up to 2 days at room temperature. If you're stacking them in the storage container, separate the layers with parchment or wax paper.
Freezing:
Cranberry scones freeze well, however, I do recommend not glazing the scones if you plan on freezing them. Place cooled orange scones on a sheet pan lined with parchment and freeze solid, then transfer them to a zip-top freezer bag and store in the freezer for up to 2 months.
Defrost to enjoy. (You can also glaze the defrosted scones before serving).
What our tasters said:
"They're so flaky, soft and delicate – I love that sweet glaze." – Tess
"I'm all about the glaze and the crunchy bits of sugar on top. It's so good with my cup of coffee." — John
"I'm going to make these Cranberry Orange scones for Christmas brunch. They'll be great with an egg casserole and baked ham." — Chris
More cranberry orange recipes: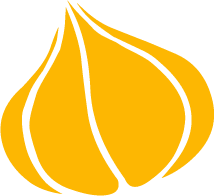 Tried this recipe? Leave a rating and review.
Your comments and shares are invaluable to me and the thousands of readers who use this site daily. If you've made the recipe, leave a star rating and review. We want to hear how you liked it.
We'd love it if you shared the recipe with your friends on social media!
Cranberry Orange Scones
Buttery and flaky with a soft orange flavor and pops of tart cranberry, these glazed breakfast scones are what weekends are made for.
INGREDIENTS:
FOR CRANBERRY ORANGE SCONES:
3¼

cups

all purpose flour

½

cup

sugar

2½

teaspoons

baking powder

½

teaspoon

salt

8

ounces

cream cheese

cold

½

cup

butter

cold, cut into cubes

1

large

egg

2

teaspoons

vanilla extract

¼

cup

milk

1

orange

zested

1

cup

fresh cranberries

roughly chopped

¼

cup

milk or half and half

for brushing the tops

sparkling sugar

optional
FOR GLAZE:
2

cups

confectioners sugar

1

tablespoon

melted butter

2

tablespoons

fresh lemon juice

2-3

tablespoons

milk

sparkling sugar

optional
DIRECTIONS:
Preheat oven to 425° degrees. Line 2 baking sheets with parchment paper or silpats.

Add the flour, sugar, baking powder and salt to a large bowl and whisk together.

Add the cold chunks of butter and cream cheese to the flour mixture and use a pastry cutter to cut them into the dry ingredients until it resembles coarse cornmeal with pebbles.

Add the orange zest and chopped cranberries. Toss until evenly combined with the dry ingredients.

In another bowl, whisk together the egg, vanilla and milk and add it to the flour mixture. Stir the wet and dry ingredients together until it starts to form a dough.

Transfer the scone dough to a lightly floured work space. Gently, pat the dough into a 3/4″ thick rectangle.

Use the biscuit cutter to cut the scones by resting the cutter on top of the dough and pressing straight down. DO NOT TWIST THE CUTTER (it will prevent the scones from rising).

Transfer the scones to the prepared baking sheet. Gather up the scraps of dough and pat them into another rectangle that's ¾" thick. Continue to cut scones until all the dough is used.

Use a pastry brush to lightly brush the scones with milk. If you're not glazing the scones, sprinkle them with sparkling sugar.

Place the scones in the center of the oven and bake for 8 minutes. TURN THE OVEN OFF and continue to bake for 8-10 more or until the scones are lightly golden brown. Remove from the oven and let cool for 5-10 minutes.
MAKE THE GLAZE:
While the scones are baking, make the glaze by adding the powdered sugar, lemon juice, melted butter and milk to a bowl and mixing until smooth. Set aside.
GLAZE THE SCONES
Pick up a scone and dip the top of the biscuit into the glaze to coat. Transfer to a cooling rack. Continue in this method with each of the scones. Sprinkle them with sparkling sugar while the glaze is still tacky. Can be served warm or let the glaze dry completely and store in an airtight container or freeze until you need them.
TO REWARM SCONES:
These scones are great the next day. To rewarm them, preheat the oven to 300°. Place the scones on a baking sheet and heat for 6-8 minutes or until warmed through. Note: if you've frozen the scones, defrost them completely before reheating.
NOTES:
This recipe can be tweaked according to your tastes. When I made it, I wanted to taste the lemon and tartness of the cranberries. It was delicious, but definitely tart. If you prefer a little sweeter scone, swap dried cranberries for the fresh and/or increase the sugar in the dough to 3/4 cup.
Keep in mind that dried cranberries will be nice and chewy in your scone and the fresh ones will pop when they cook and create a jammy little pocket in the dough. Either way is good!
NUTRITION:
Calories:
264
kcal
|
Carbohydrates:
38
g
|
Protein:
4
g
|
Fat:
11
g
|
Saturated Fat:
6
g
|
Cholesterol:
42
mg
|
Sodium:
165
mg
|
Potassium:
118
mg
|
Fiber:
1
g
|
Sugar:
20
g
|
Vitamin A:
378
IU
|
Vitamin C:
1
mg
|
Calcium:
53
mg
|
Iron:
1
mg
Pin "Cranberry Orange Scones" for later!