Holiday Baked Oats Recipe (w/banana, orange & cranberry)
This baked oats recipe makes a warm, hearty breakfast custom-made for cooler weather. Flavored with mashed bananas, this baked oatmeal is sweetened with maple syrup and sprinkled with fresh and dried cranberries, orange zest, and crunchy pecans; it's like baked banana bread in oatmeal form.
If you love a warm, comforting bowl of oatmeal for breakfast, you must try this banana baked oatmeal. It's warm, lightly sweet, and sprinkled with extras. I make this recipe from October through December because the oranges and cranberries give it a holiday feel.
Why you'll love this baked oats recipe
It's a quick and easy baked oatmeal recipe.
It's completely customizable – you can even make it a vegan baked oatmeal (instructions given).
It's scaleable, which means you can double or triple the recipe depending on how many people you're serving.
Leftovers are just as good as the first day.
The recipe reheats well in the microwave.
Ingredients for banana baked oatmeal
Rolled Oats (preferably Old Fashioned)
Over Ripe Bananas – you know, those brown-spotty ones you won't eat.
Fresh Cranberries – for jammy pops of tartness
Dried Cranberries – for chewy pops of sweet tartness
Maple Syrup (can substitute brown sugar or honey)
Coconut Oil (or butter)
Milk (can use almond milk or another dairy-free milk substitute)
Pinch of salt to balance the flavors.
Cinnamon – for a warm holiday spice
Vanilla Extract – preferably authentic vanilla, not imitation.
Orange Zest– adds a fresh citrus flavor
Pecans – toasted until crunchy and fragrant.
Some baked oats recipes call for an egg in the batter, but I don't. Nor do I use other leaveners like baking powder because I want a moist, tender baked oatmeal, not a cakey one. Adding eggs, oat flour, or other whole grains would make it more like a cake or muffin than oatmeal, and I've already shared a recipe for those.
You'll love the dump-and-bake nature of this recipe. It's so simple, and the results are satisfying and delicious.
How to make baked oats with bananas and cranberries
In a large bowl, combine the oatmeal, mashed bananas, cranberries, maple syrup, coconut oil, milk, vanilla, orange zest, and chopped toasted pecans.
Stir together to blend (there's no need for a blender) and pour into a baking dish prepared with cooking spray.
Bake for 30 minutes and serve.
I originally made this baked oatmeal in November using mashed bananas, cranberries, pecans and orange because they were seasonal ingredients that went well together.
However, it's easy to change the flavors according to seasonality, what you have on hand, or what you're in the mood for. Here are just a few options.
Variations and swaps:
Amp up the banana bread vibe in your baked oatmeal by skipping the cranberries and orange zest and serving it with extra sliced or diced bananas mixed in.
Try walnuts, almonds, or hazelnuts in place of pecans.
Instead of mashed banana in the baked oats, use applesauce or mashed persimmons.
Swap cranberries for blueberries or other seasonal berries.
Skip the straight cinnamon and use an apple pie or pumpkin spice blend for a bolder flavor. Wow!
Make a peanut butter banana baked oats by skipping the orange and cranberries and stirring in ½ cup of peanut butter. Add ? cup of chocolate chips for fun, or mix in a tablespoon of cocoa powder for Reese's peanut butter cup vibes.
Not feeding a crowd? Make individual servings by filling half-cup ramekins with the batter. Bake for 18-20 minutes. They'll keep for days, tightly covered in the fridge.
Can I make the baked oatmeal vegan?
Yes! Make it vegan baked oatmeal by swapping almond milk (or oat milk) for dairy. Use brown sugar or maple syrup as the sweetener instead of honey — or use Stevia for an even healthier, sugar-free option.
Can I use quick oats?
You can, but they won't have as much chew or texture as old-fashioned oatmeal.
What should I serve with the baked oats recipe?
Traditionally, you can serve baked oats with extra maple syrup or honey and a splash of milk or cream. For a healthy twist, add a dollop of Greek yogurt.
Another option is to serve this healthy baked oatmeal with sliced orange segments. This is a waste-not-want-not approach since we use fresh orange zest in the recipe.
FAQs
How do I store leftovers and how long will they last?
Cover the casserole dish tightly with plastic wrap and refrigerate for up to 5 days.
How do I reheat banana oatmeal bake?
You can reheat the whole casserole in a 325° oven for about 10-15 minutes, or scoop what you want into a bowl and microwave for 45 seconds to a minute.
Is this recipe gluten free?
It can be if you use certified gluten-free oatmeal.
Can I use steel cut oats in this recipe?
I have yet to try it with steel-cut oats, but I've seen multiple recipes that have.
How does it taste?
These baked oats have a firm texture and satisfying chew from whole grain oats, dried cranberries, and pecans.
The oatmeal acts like a sponge and absorbs the wet ingredients (including the mashed bananas) during baking. Consequently, every bite is infused with banana flavor, like banana bread.
The tart pops of cranberry are prominent, and the orange zest gives a feint citrusy aftertaste. Crunchy pecans are the exclamation point on this easy oatmeal breakfast bake.
More oatmeal recipes: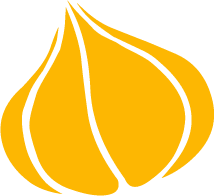 Tried this recipe? Leave a rating and review.
Your comments and shares are invaluable to me and the thousands of readers who use this site daily. If you've made the recipe, leave a star rating and review. We want to hear how you liked it.
We'd love it if you shared the recipe with your friends on social media!
Holiday Baked Oats Recipe (W/Banana, Orange & Cranberry)
This quick and easy baked oatmeal recipe has tangy sweet pops of cranberry, crunchy toasted pecans and a hint of orange zest. It's a simple breakfast that tastes really special. I've got easy swaps to make this baked oatmeal vegan and/or sugar free.
INGREDIENTS:
2

cups

old fashioned oatmeal

1

over ripe banana

mashed

1

cup

fresh cranberries

¼

cup

dried cranberries

?

cup

maple syrup

(or brown sugar or honey) 6-7 packets of stevia for sugar free

¼

cup

coconut oil

(or butter)

2

cups

milk

(or almond milk, or other milk alternative)

1

teaspoon

cinnamon

dash

salt

1

teaspoon

vanilla

1

orange

zested

½

cup

toasted pecans

chopped
DIRECTIONS:
Preheat the oven to 375° F. Spray a 1 quart casserole dish with vegetable spray and set aside.

In a medium bowl, combine the oatmeal, mashed banana, fresh and dried cranberries, maple syrup, coconut oil, milk, cinnamon, salt, vanilla, orange zest and toasted pecans. (Note: coconut oil is a liquid at room temperature, but rapidly chills to a solid, so it may clump. That's normal.)

Stir well to blend the mixture evenly. Pour the oatmeal mixture into the prepared baking dish and bake for 30 minutes or until the oats are set and the top is golden brown.

Serve with extra maple syrup on the side and milk or half and half. For extra zing, cut the zested orange into segments to serve with the baked oatmeal.
NUTRITION:
Calories:
257
kcal
|
Carbohydrates:
30
g
|
Protein:
4
g
|
Fat:
14
g
|
Saturated Fat:
8
g
|
Polyunsaturated Fat:
2
g
|
Monounsaturated Fat:
4
g
|
Cholesterol:
6
mg
|
Sodium:
30
mg
|
Potassium:
273
mg
|
Fiber:
3
g
|
Sugar:
18
g
|
Vitamin A:
157
IU
|
Vitamin C:
12
mg
|
Calcium:
104
mg
|
Iron:
1
mg
Pin it for later!