Craving some hearty Mexican-inspired fare? Use leftover pulled pork, green enchilada sauce, and a blend of cheeses to make these quick and easy green enchiladas. This recipe makes a quick and easy weeknight dinner for the whole family.
This post has been updated for photos and content since its original publication in 2017.
If Taco Tuesday is your favorite night of the week, you'll love these cheesy green enchiladas for any other evening. They have a distinctive corn flavor and subtle heat, but you can make them spicier or spice-free according to your tastes. These enchiladas are rich, hearty, and so delicious.
What are green enchiladas?
Green enchiladas are a Mexican-style casserole made with corn tortillas wrapped around a meaty filling with cheese and verde enchilada sauce (green) instead of a red sauce.
They often have green chiles and are commonly made with shredded chicken or other pulled meat like pork or beef. The enchiladas are arranged in a casserole dish and baked with extra enchilada sauce or salsa verde and plenty of cheese.
Why you'll love this recipe:
It's super cheesy with a light creaminess that will make you want another bite.
A great way to use leftover meat such as pulled pork or rotisserie chicken.
Assembly is quick and easy.
Green enchiladas are gluten-free (thanks to corn tortillas)
Can be made in advance.
The recipe can be doubled.
Ingredients for making green enchiladas:
Packaged Corn Tortillas -you can also use flour tortillas if you prefer, but they won't be gluten free.
Meaty filling of choice – we like this green chile pulled pork recipe.
Cheese – we like cheddar and Monterey Jack (or cheddar jack).
Preparing these pork enchiladas verde is one of its major selling points. They're so easy to make.
It's just an assembly line process; if you've already got the ingredients, it won't take 15 minutes to make.
How to assemble pulled pork enchiladas
Spray a 2-quart casserole dish with cooking spray.
Spread a layer of the green enchilada sauce at the bottom of the baking dish.
Add grated cheese to the corn tortillas and top with leftover pulled pork and more enchilada sauce.
Roll the corn tortilla over the filling into a cylinder and transfer to the baking dish. Place seam side down to prevent the enchiladas from opening up.
Top the tortillas with green enchilada sauce and extra cheese.
Bake for 15 minutes or until the cheese has melted and the filling is heated.
What's the best enchilada sauce for green enchiladas?
I love this homemade green enchilada sauce made with a combination of tomatillos, poblanos, jalapeno peppers, garlic, cilantro, and lime.
If you don't have time to make your own, feel free to use a store-bought enchilada sauce or your favorite salsa verde.
If you are using salsa verde, you can make it creamier by running the sauce through a blender. It makes it more spreadable and less chunky. You can pour it into a bowl and taste it for seasoning before assembling the casserole – that way; you can make any adjustments beforehand.
Pro-Tips
Corn tortillas are notoriously prone to cracking and tearing.
To make them more pliable, lightly brush them with corn or olive oil and warm the tortillas in a 350° oven for 3-5 minutes. This makes them much easier to roll around the green enchiladas without breaking, tearing, or falling apart.
FAQ's
Can I make this green enchilada casserole in advance?
Yes. Assemble the enchiladas ahead of time and keep them wrapped and refrigerated. Remove them from the refrigerator about half an hour before baking so they can come to room temperature. Otherwise, they'll take a few minutes longer to cook (5-10).
What if I don't have leftover pulled pork or chicken?
You can use meat from a rotisserie chicken or cooked chicken breast to make green chicken enchiladas or use cooked ground beef with onions and mixed with enchilada sauce.
How do I make green enchiladas dairy free?
Use a vegan cheese substitute for the regular cheese.
Are green enchiladas healthy?
Are green enchiladas spicy?
It depends on your enchilada sauce and your filling. For this recipe, I used my leftover green chile pulled pork, which is fairly mild and homemade enchilada sauce, which has a mild to medium spice level. You can make it more spicy by using a hotter sauce or adding extra chiles to the meat mixture.
Can I freeze the enchilada casserole?
Yes. I would suggest freezing the casserole after baking it and storing in an airtight container. It will keep well wrapped for up to 2 months. Defrost before reheating.
What's the best way to reheat leftovers?
Reheat uncovered in a warm oven (325°) for 15 minutes or in the microwave for 1-2 minutes.
Variations and Swaps
What are the best garnishes for green enchiladas?
Personally, I like to stick to the green theme…
Sliced or diced avocados.
Green onions.
Salsa verde or extra enchilada sauce.
Fresh cilantro.
Freshly squeezed lime juice.
Diced Hatch chiles.
But it's also good with a dollop of sour cream or fresh diced tomatoes.
What goes with the green enchilada recipe?
A salad of fresh avocados and tomatoes with a light vinaigrette is a good accompaniment.
Make a side dish of black beans with a little cumin, garlic and lime.
Balance the meal with a simple green salad, because these cheesy green enchiladas are so hearty.
Try it with yellow rice.
Refried beans would also be a good idea.
Try it with another topping like pico de gallo,
More enchiladas and Mexican fare you'll love: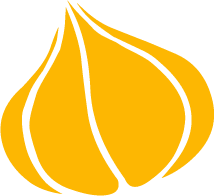 Tried this recipe? Leave a rating and review.
Your comments and shares are invaluable to me and the thousands of readers who use this site daily. If you've made the recipe, leave a star rating and review. We want to hear how you liked it.
We'd love it if you shared the recipe with your friends on social media!
Green Enchiladas
A hearty, Tex-Mex inspired enchilada with a meaty filling, spicy green enchilada sauce and a blend of cheeses! You can use leftover pulled pork or rotisserie chicken for the filling and your favorite homemade or storebought sauce.
INGREDIENTS:
GARNISHES (OPTIONAL)
sour cream

cilantro

chopped

green onion

avocado
DIRECTIONS:
Preheat the oven to 350°.

Spray a shallow 2 quart casserole dish with vegetable spray (I used two casseroles) Spoon 2 tablespoons enchilada sauce into the bottom of the dish and loosely spread with a spatula. Set aside.

Brush oil lightly over the corn tortillas and place on a foil lined sheet pan. Heat in the oven for about 5 minutes until they're pliable.

Sprinkle about 2-3 tablespoons of cheese on the tortillas, top with 1/4 cup green chile pork and 3 tablespoons enchilada sauce. (Doesn't have to be exact, you can eyeball it).

Roll the tortilla over to enclose the enchiladas. Place enchiladas in the casserole dish, seam side down.

Continue in this manner until you've filled the dish with rolled enchiladas. Spread 1/3 cup enchilada sauce over the casserole and top with remaining cheese.

Bake until cheese is melted and bubbling, about 15 minutes.

Serve enchiladas with sour cream, avocado, cilantro, green onions and the remaining enchilada sauce.
NOTES:
Reheat leftover enchiladas for 10-15 minutes in a 350° oven.
NUTRITION:
Calories:
576
kcal
|
Carbohydrates:
51
g
|
Protein:
29
g
|
Fat:
29
g
|
Saturated Fat:
12
g
|
Polyunsaturated Fat:
2
g
|
Monounsaturated Fat:
6
g
|
Trans Fat:
0.01
g
|
Cholesterol:
94
mg
|
Sodium:
1662
mg
|
Potassium:
316
mg
|
Fiber:
3
g
|
Sugar:
24
g
|
Vitamin A:
1144
IU
|
Vitamin C:
6
mg
|
Calcium:
430
mg
|
Iron:
2
mg
Don't Forget To "Pin It" For Later!