Chicken soft tacos are the perfect option if you're looking for a delicious, healthy and satisfying meal. These easy chicken tacos are fresh and light, topped with roasted poblano peppers, pan-grilled onions, and fresh tomatillo salsa. This chicken soft taco recipe is simple, but the flavors pop!
I've had my share of chicken tacos before, but this soft taco is better. It's become our go-to soft chicken taco recipe because the flavors are so unexpectedly light, fresh and irresistible.
The original recipe came from Rick Bayless's book, Mexican Everyday, and my first time trying it was eye-opening.
The simplicity of the ingredients and preparation gives way to the most amazingly satisfying soft chicken tacos; the peppers and onions are crisp-tender, and the zingy tomatillo salsa adds another bright, fresh layer. I'm telling you… good eats.
Why you'll love the recipe:
The flavors are pure and simple, unlike any tacos you've had before.
It's easy to make, and some components can be made in advance.
These easy chicken tacos are healthy and made with lean chicken and fresh vegetables.
You can use fresh chicken or cooked breasts (leftover from a rotisserie chicken).
It's a high-protein, low-carb meal.
You can customize the soft chicken taco recipe based on what you've got in your fridge.
Ingredients for chicken tacos
Poblano Peppers – these mild-tasting peppers get an extra flavor boost by roasting them in the oven or over a gas stove or grill.
White Onion – the difference between white onions, yellow and red is mainly about the color. White onions are pure white from the skin to the flesh.
Olive Oil – you can also use canola or vegetable oil for frying.
Boneless Skinless Chicken Breasts – or use the cooked breast meat from a rotisserie chicken.
Garlic – I used 2 large cloves, or about 2-3 teaspoons of minced garlic.
Lime – Use the zest of the lime AND the juice to give the chicken a tangy, citrusy glaze that makes these soft tacos irresistible.
Flour Tortillas – I use medium-sized flour tortillas, about 6-7″ in diameter. You can use your favorite brand or low-carb tortillas for healthy chicken tacos.
Tomatillo Salsa I use a simple recipe for homemade fresh tomatillo salsa. I've been making this one for years. However, you can use store-bought salsa as well. Trader Joe's makes a good Hatch Chile salsa that works nicely in this recipe.
This recipe is unique because the chicken taco seasoning isn't the typical dried spice variety. There's no cumin, onion powder, garlic powder, paprika or chili powder. Instead, the chicken mixture is glazed with a simple blend of garlic and lime, giving each bite a savory, tangy flavor instead of smoky.
Roasting poblano peppers
Poblano peppers are one of the main components of this chicken taco recipe, so you don't want to skip it.
The peppers are mild, fruity and delicious with the tangy garlic lime chicken. I like to fire-roast the peppers to give the flesh a good char. This can be done over a gas cooktop, grill or in the oven, and you can make these several days ahead.
Charring poblano peppers over fire:
Place the poblanos directly over the flame on a gas stove or grill and cook until the skin is blistered and blackened.
Use a pair of tongs to turn the pepper so that each side is equally charred. (This should take about 10 minutes.
Transfer the peppers to a large bowl and cover with plastic wrap. (Conversely, you can also put the peppers in a brown lunch bag and seal it up tightly).
Set aside for 15 minutes to steam.
Remove the peppers from the bag and slough off the charred skin with clean hands.
Remove the stem and seeds from the peppers and slice into thin strips lengthwise.
Roasting peppers in the oven:
Preheat the oven to 375° F.
Place the peppers on a baking sheet and roast for 25 minutes until blackened.
Transfer the peppers to a large bowl covered with plastic wrap or sealed in a brown lunch bag.
Set aside for 15 minutes to steam.
Remove the peppers from the bag and slough off the blackened skin with your clean hands.
Remove the stem and seeds from the peppers and slice into thin strips lengthwise.
How to make chicken tacos:
Prepare the poblano peppers as described above.
Preheat the oven to 200°. Line a baking sheet with foil and spritz with vegetable spray.
Heat a skillet over medium-high heat and add a teaspoon of oil. Add the onions and saute until they're crisp-tender.
Transfer the onions and charred and sliced poblanos to the baking sheet and into the oven to keep warm while you make the chicken soft tacos.
Heat the remaining oil in a skillet over medium-high heat and add the chicken strips in a single layer. Cook for 2 minutes on one side to brown, then flip over and brown for 2 minutes.
Add the garlic, zest, and lime juice and toss to coat, stirring and cooking until the chicken is cooked through—season with salt and pepper.
Tuck the garlicky chicken into warmed (or blistered) soft flour tortillas with strips of onion and poblano peppers. Top with crumbled queso fresco, fresh cilantro and a spoonful of tomatillo salsa.
Variations:
You can make this recipe using leftover rotisserie chicken, too — and it's even quicker because you're not cooking the chicken as much as warming it through and coating the meat with the garlicky lime glaze. Pull the meat off the carcass and heat through with the citrus glaze for amazing shredded chicken tacos.
Instead of queso fresco, a fresh, non-melting cheese, try it with Oaxaca cheese, shredded cheddar cheese, or Monterey jack.
Add shredded lettuce, tomato, avocado, or even guacamole if you want more veggies.
Add a bit of fresh pico de gallo, a spoonful of canned black beans and sour cream.
Swap corn tortillas for flour tortillas.
You can also use the savory chicken filling to make a taco salad or burrito.
FAQ's
Is a chicken taco healthy?
Yes, they are moderately healthy, depending on what you add. Making soft chicken tacos recipe with corn tortillas or a low-carb tortilla would make it even healthier.
Can I make the chicken taco filling in advance?
It's best when made at the last minute because the garlic and lime are at their full potency, but you can make the poblano peppers and griddled onions up to a few days ahead.
How long can I store leftovers?
You can keep leftover chicken filling for 3-4 days in an airtight container in the refrigerator. You can store salsa, cheese and tortillas separately.
What my tasters say:
"I love the fresh flavors of this chicken soft taco. Unlike anything I've tried before, everything works so well together." — Barb
"Every bite makes me want to take another one." — Chip
"I'm not a spice person, and these tacos aren't spicy — they're flavorful—a winner! — Daniela.
What pairs with chicken tacos?
More taco recipes you'll love: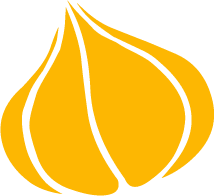 Tried this recipe? Leave a rating and review.
Your comments and shares are invaluable to me and the thousands of readers who use this site daily. If you've made the recipe, leave a star rating and review. We want to hear how you liked it.
We'd love it if you shared the recipe with your friends on social media!
Chicken Soft Tacos with Fresh Tomatillo Salsa
These soft tacos are fresh and light and totally addictive. Make them with boneless skinless chicken breasts or use pre-cooked meat from a rotisserie chicken for an even quicker meal.
INGREDIENTS:
For tacos
3

medium-large

poblano peppers

3

tablespoons

olive oil

divided

1

large

white onion

1

lb

boneless

skinless chicken breasts, sliced crosswise into 1/4 inch slices

2

cloves

garlic

1

lime

zested and juiced

flour tortillas
Additional optional garnish
fresh tomatillo salsa

recipe on this site

tomato salsa

cilantro

lime

wedges

queso fresco
DIRECTIONS:
Prepare peppers and onions.

Blacken poblano peppers. If you have a gas stove or grill, place peppers directly over the gas and cook until skin is black and blistered all over. Otherwise, cook peppers in a 375 degree oven for 25 minutes, until skin is blackened and flesh is softened. Place hot peppers in a brown paper lunch back and fold the top over tightly to steam the peppers. Set aside.

Heat oven to 200 degrees. Place a piece of foil over a baking sheet and spray with vegetable spray.

Add oil to a medium skillet, saute onions over medium high heat until crisp tender. Transfer to the prepared baking sheet.

Remove poblanos from paper bag and rub the blackened skins from the flesh. Remove the stem and seeds and slice into long strips about 1/4″ wide. Add poblanos to onions and place in oven to keep warm.
For chicken
Heat remaining two tablespoons olive oil in the skillet over medium high heat. Add chicken and let cook for 2 minutes or so without stirring, until one side of the chicken releases from the pan. Flip chicken pieces to opposite side to brown 1-2 minutes. Add garlic, lime zest and juice. Stir to coat chicken in garlic and lime. If needed, add salt and pepper to taste.

Warm flour tortillas in oven by wrapping them in aluminum foil, or if you prefer a little char on your tortillas, Heat a skillet over medium high heat and lay tortilla directly onto the pan. Using tongs to flip the tortilla every 15-30 seconds until crisped to desired doneness.

To serve: Place a few strips of chicken in a tortilla. Top with onions and poblano peppers, tomatillo salsa, tomato salsa, queso fresco, cilantro leaves and a squeeze of lime.
NOTES:
Store leftover chicken, peppers and onions in an airtight container in the refrigerator for up to 5 days. Reheat in the microwave.
NUTRITION:
Calories:
303
kcal
|
Carbohydrates:
12
g
|
Protein:
27
g
|
Fat:
16
g
|
Saturated Fat:
3
g
|
Cholesterol:
71
mg
|
Sodium:
60
mg
|
Potassium:
810
mg
|
Fiber:
3
g
|
Sugar:
6
g
|
Vitamin A:
300
IU
|
Vitamin C:
26.9
mg
|
Calcium:
30
mg
|
Iron:
1.5
mg
"Pin It" For Later!