Creamy Avocado Tomatillo Salsa
A delicious twist on your homemade salsa verde, this AH-MAZING Creamy Avocado Tomatillo Salsa will have you stocking up on tortilla chips. Blistered tomatillos, garlic and jalapeños with buttery avocado, vibrant cilantro and tangy lime make this avocado tomato salsa a winner.
Can't decide if you want salsa or guacamole? As the girl in the Old El Paso commercial would say, "porque no los dos?" This creamy avocado tomatillo salsa embodies the best of both worlds and its a true friend and companion to every margarita, mojito or icy summer cocktail that you've ever met. I'm sure people have been making this type of salsa for centuries — which is why it boggles my mind that I'm just now experiencing it… Here's the back story…
Earlier this June, Scott and I were celebrating our 14th wedding anniversary in New Orleans. We walked, ate and drank our way around the Quarter, Frenchman's Street, several cemeteries, museums and bars… and took the long walk down Magazine Street. Not a purposeful stride, but a leisurely, soul infusing meander that had us poking into Greek revival designed buildings to discover everything from placemats made of cork to second hand Mardi Gras costumes that would require several shots of courage to actually wear.
And it was on Magazine Street, when we ducked into a little Mexican cafe to avoid a sudden downpour, that we discovered this tasty avocado tomatillo salsa. I know — Mexican food in New Orleans — what were we thinking???
But we ordered some cocktails and a trio of chips and salsas (photos above) while we waited out the storm and determined a clear winner on the condiment front…. avocado tomatillo salsa.
It's kind of like a cross between homemade salsa verde and a the best guacamole recipe. I shouldn't have to buy a plane ticket every time I had a craving for this tasty dip, so I decided to make it myself… and here are the delicious results.
This salsa took about 15 minutes to make and it was as easy as charring the tomatillos, garlic and jalapeño in a skillet and then blitzing everything together in a food processor.
I have no idea if this is how they made their avocado tomatillo salsa. In fact, I suspect it isn't because their's was a little looser than mine. No matter. It was the flavor that I was going for. Greater than a typical salsa verde because of the creamy avocado. Smokier than a guacamole because we blistered the tomatillos, jalapeño and garlic in a fiery hot skillet. This tomatillo salsa is a hand to mouth symphony of flavor and texture.
Enjoy avocado tomatillo salsa immediately after blitzing it in the food processor, or transfer it to an airtight container and place a piece of plastic wrap directly onto the salsa. This will prevent the avocado from oxidizing and give your salsa a fresh look and taste for up to one to two days.
Make sure you have plenty of tortilla chips on hand to scoop up this tasty dip and have your bar ready with icy cocktails to wash it all down with. Scott and I went through half a bag of chips and about half of this salsa last weekend while we floated around the pool… The remainder of the salsa was scooped into our shrimp tacos later that evening. It's times like these that remind us how good life can be.
Garlic & Zest is a participant in the Amazon Services LLC Associates Program an affiliate advertising program designed to provide a means for sites to earn advertising fees by advertising and linking to Amazon.com.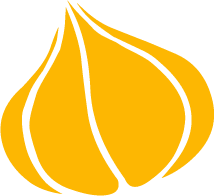 Tried this recipe? Leave a rating and review.
Your comments and shares are invaluable to me and the thousands of readers who use this site daily. If you've made the recipe, leave a star rating and review. We want to hear how you liked it.
We'd love it if you shared the recipe with your friends on social media!
Creamy Avocado Tomatillo Salsa
This is a blend of blistered salsa verde and silky guacamole — it's thick, creamy and utterly delicious with tortilla chips or spooned over your favorite tacos, enchiladas or tostadas.
INGREDIENTS:
4

medium

tomatillos

1

clove

garlic (skin on)

1

medium

jalapeno

1

haas avocado

¼

teaspoon

lime zest

2

teaspoons

lime juice

¼

cup

cilantro

½

teaspoon

kosher salt
DIRECTIONS:
Line a heavy skillet with aluminum foil and spray with vegetable spray. Set aside.

Remove the husk from the tomatillos and rinse them. Slice the tomatillos crosswise. Set aside.

slice the jalapeño in half, vertically and remove the seeds and white membrane.

Heat the skillet over medium high heat and place the tomatillos, jalapeños and the unpeeled clove of garlic in the pan. Cook the vegetables for about 5-6 minutes or until they start to blister and become fragrant. Use a pair of tongs and flip the vegetables over. Continue to cook for 2-3 more minutes and remove from heat.

Remove the skin from the blistered garlic and discard. Transfer the tomatillos, jalapeño and garlic to the bowl of a food processor. Pulse several times until fairly smooth.

Peel and seed the avocado and place it in the bowl of the food processor. Add the lime zest, juice, cilantro and salt. Pulse until the salsa is smooth and creamy.

You can serve this immediately, or if you're saving it for later, transfer the dip to a airtight container. Place a piece of plastic wrap over the container and lightly press the plastic into the surface of the salsa. This will prevent it from discoloring over the course of a few hours. Can be made 4-5 hours ahead of serving.

Serve salsa with tortilla chips and a good margarita or cerveza.
NUTRITION:
Calories:
93
kcal
|
Carbohydrates:
6
g
|
Protein:
1
g
|
Fat:
7
g
|
Saturated Fat:
1
g
|
Sodium:
295
mg
|
Potassium:
334
mg
|
Fiber:
4
g
|
Sugar:
1
g
|
Vitamin A:
180
IU
|
Vitamin C:
10.6
mg
|
Calcium:
6
mg
|
Iron:
0.5
mg
"Pin It" For Later!