Want a quick and easy pineapple mango salsa to perk up pork, add oomph to seafood or to munch as a healthy snack with whole grain chips? This simple tropical salsa is it. With spicy jalapenos and red peppers, bright lime and tingly fresh ginger, you'll love my spicy mango salsa with all your grilled favorites this summer.
Here in the tropics, mango season hits in June and continues right through September. I can't even explain the sheer volume of mangoes we're inundated with during the summer months, so this pineapple mango salsa is more of a necessity than something novel, at least for us.
Tropical pineapple mango salsa ingredients:
Ripe Mango
Fresh Pineapple
Red Bell Pepper
Red Onion
Jalapeno
Red Chile
Lime
Cilantro
Ginger
You don't need a whole pineapple for this recipe, in fact, just one or two slices will give you enough fruit for the tropical salsa. I prefer fresh pineapple, but you can use canned if that's what you have on hand.
To add the requisite heat to the fresh salsa, I use two kinds of peppers… jalapenos and spicy red chiles.
Chile pepper tips:
For a moderate heat that's not overwhelming, only use half of each pepper.
The spicy portions of the pepper lie in the pith and membranes, to moderate the heat further, remove the seeds and cut away the lighter colored membranes. Check out this Anatomy of a Chile Pepper to get the full scoop.
When mincing jalapenos and red chiles, I advise wearing rubber gloves because the capsaicin oils will invariably transfer to your hands… which will consequently come into contact with your face/eyes and you'll double over swearing like a sailor. Note: it's even worse if you wear contacts. Even after washing your hands multiple times, that fiery capsaicin lingers on your digits and when you take the contacts out at night — it's gonna burn. Wear the gloves.
Some folks LOVE raw red onion, others find the taste strong, even overpowering. If you're in the latter camp, here's an easy trick to tame the effects.
Taming red onions
Slice/dice the onion as needed for your recipe and set it in a bowl of ice water for 10 minutes (2 -3 cubes and water is all you need).
After 10 minutes, remove the ice cubes (if they haven't already melted) and drain the water from the onions. Pat dry with a paper towel and use in your recipe.
This takes some of the fire and harsh allium bite out of the onions and will make it more palatable in this tropical pineapple mango salsa for those who just can't get past a strong onion flavor.
Ginger juice is what separates this pineapple mango salsa from all the other fruity tropical salsas out there. It's tingly, spicy and almost effervescent on the tongue. It only takes 1-2 teaspoons to boost the flavors in this dish, but it's really impactful. Don't skip it.
How to make ginger juice for spicy mango salsa
Peel a one inch knob of ginger.
Grate it on a microplane grater.
Transfer the ginger pulp to a fine mesh sieve and rest the sieve over a small bowl.
Use the back of a spoon to press on the ginger solids, releasing the juices.
You can see in the photo above how the ginger juice looks and how dry the pulp becomes when it's been pressed. That's how you know you've gotten all you can out of it. By the way, adding the spicy juice to pineapple mango salsa is just the beginning. You can use fresh ginger juice in cocktails, dressings and so much more.
The last bit of zing to this tropical blend is fresh cilantro, lime zest and lie juice for an herbal, tangy exclamation point on the spicy salsa. Toss the salsa to combine and drizzle the ginger juice over the juicy, ripe fruit. Toss again and serve!
How long will pineapple mango salsa last?
It's best the first day, but will keep covered in the refrigerator for up to two days. Mangoes tend to soften up once they've been chopped, so for the most vibrant flavor, I recommend making the salsa recipe the same day you want to serve it.
Warning. You're gonna want to put this on EVERYTHING!

What does spicy mango pineapple salsa go with?
Or use it in this Tropical Hawaiian Omelet
It's even good just scooped up with tortilla chips or plantain chips for a light healthy snack.
There are NO LIMITS with this recipe.
More homemade salsas you might like:
More mango and pineapple recipes you might like: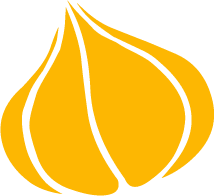 Tried this recipe? Leave a rating and review.
Your comments and shares are invaluable to me and the thousands of readers who use this site daily. If you've made the recipe, leave a star rating and review. We want to hear how you liked it.
We'd love it if you shared the recipe with your friends on social media!
Spicy Tropical Pineapple Mango Salsa
This sweet salsa has a bit of heat, too! Great over chicken, pork or seafood.
INGREDIENTS:
1

mango

peeled, cut into a ¼" dice

½

cup

pineapple

cut into a ¼" dice

½

red bell pepper

cut into a ¼" dice

¼

cup

red onion

finely diced

1

jalapeño

finely diced

1

red chili pepper

finely diced

1

lime

zested and juiced

3

tablespoons

cilantro leaves

chopped

1

1″ knob

ginger

peeled
DIRECTIONS:
In a medium bowl combine the diced, mango, pineapple, bell pepper, red onion, jalapeño and chili pepper. Toss to combine.

Add the lime zest, lime juice and cilantro. Toss to combine.

Use a microplane grater to grate the ginger onto a cutting board. Carefully scoop the ginger pulp into a fine mesh sieve. Rest the sieve over a small bowl and press on the ginger pulp to press out the juices and capture it in the bowl. Discard the ginger solids. Add the juice to the salsa and toss to combine.

Taste for seasonings adding salt and freshly ground pepper if desired.

Serve with chicken, pork, fish or shellfish.
NOTES:
If you prefer less spice, discard the seeds from the jalapeno and red chile pepper.
NUTRITION:
Calories:
41
kcal
|
Carbohydrates:
10
g
|
Protein:
1
g
|
Fat:
1
g
|
Saturated Fat:
1
g
|
Sodium:
2
mg
|
Potassium:
139
mg
|
Fiber:
2
g
|
Sugar:
7
g
|
Vitamin A:
794
IU
|
Vitamin C:
49
mg
|
Calcium:
9
mg
|
Iron:
1
mg
Pin "Tropical Mango Salsa" For Later!