Pineapple Coconut Streusel Cake (a.k.a. Buckle Cake)
This pineapple coconut cake is less fussy and demanding than others out there. There's no layers, no curd or filling, no crumb coats or involved frosting. In other words, it's easy. That's because this piña colada inspired cake that's loaded with fresh pineapple and two types of coconut is more of a streusel cake, or buckle. It makes a perfect coffeecake for weekend brunch or a fab after school snack.
Why you'll love this pineapple coconut cake
Honestly, I just don't have the patience for multi-tiered cakes with multiple fillings, frostings and decorations. I'm not saying I won't eat them… or appreciate the effort that goes into making them, but for me, brevity and ease are reward enough. That's why I love simple, tasty streusel cakes (or buckles) like this.
My pineapple coconut cake uses a basic cake batter, augmented with both cream of coconut and the sweetened flaked variety, layered with chunks of fresh pineapple. Top it off with a little more batter and an insane amount of coconut streusel topping and bake. OMG.
This straight forward style of this fruity pineapple coconut cake recipe is kind of my baking mantra… Witness this Mixed Berry Buckle, Lemon Strawberry Crumb Cake, and these Mixed Berry Muffins. Yeah, I'm kind of obsessed.
If you can bake, but don't consider yourself to be a "baker" then this easy pineapple coconut cake is for you.
Ingredients for pineapple coconut streusel cake
Granulated Sugar
Butter
Egg
Coconut Extract (optional)
Vanilla Extract
Baking Powder
Salt
Cream of Coconut
Buttermilk
Fresh Pineapple
Sweetened Flaked Coconut
Coconut Streusel Topping
What's a buckle cake?
I mentioned that this recipe is also known as a buckle. So, what's THAT? Essentially a buckle is a cake that's so overloaded with fruit and streusel that it buckles, or falls, creating divots, or uneven crags because it's being weighed down by so many good things… Yeah, it's a damn shame.
How to make pineapple coconut streusel cake
Cream together the butter and sugar, add the egg, salt, baking powder and extracts.
Alternate adding flour, with the buttermilk and cream of coconut.
Stir in the flaked coconut and spread half of the batter into a prepared round cake pan.
Add some of the chopped pineapple to the remaining cake batter and set aside.
Top the coconut batter in the cake pan with fresh pineapple chunks.
Spoon dollops of the remaining cake batter over the pineapple layer.
Liberally pile on the coconut streusel topping and bake.
Pineapple Pro Tip:
I like to use fresh pineapple for this cake, but you can also use canned. Whichever style you choose, be sure to cut the pineapple into small 1/4″ dice instead of big chunks of fruit. You want the pineapple to be enveloped in the coconut cake batter and not sink to the bottom.
Coconut streusel ingredients:
Butter (slightly softened)
Brown Sugar
Cinnamon
Salt
All Purpose Flour
Oatmeal
Sweetened Flaked Coconut
This simple streusel topping is one of my favorites because I usually have all the ingredients on hand, it only takes a few minutes to assemble and it adds a sweet, crunchiness that takes everything to the next level. If you don't want to add the streusel, that's up to you, but I'm here to tell you… it's GOOD!
Making streusel for the cake topping
Combine the butter with brown sugar, cinnamon and salt and use the tines of a fork to mash them together, so they're well mixed.
Add the flour and stir to combine.
Add the coconut and oatmeal, stir with the fork, or (pro-tip) I've found my hands do a better job of mixing the streusel together.
This recipe makes a large amount of streusel — but that's really the point. Just count on this streusel cake buckling — set that as the goal. It's not supposed to be "pretty".
Pro Tip: I usually make the streusel first thing and set it aside to add just before baking. You'll see that in the video.
Streusel cake FAQ's
Does the pineapple coconut cake need to be refrigerated?
No, it can sit on the counter for 2-3 days, covered.
Can I freeze the crumb cake?
Yes. You can freeze the whole cake, or cut it into slices and freeze individually. If you wrap them with plastic wrap, followed by freezer wrap, the cake should last 2-3 months in the freezer.
Can I substitute other fruit in the streusel cake?
Yes. Berries work well and chunks of mango or banana would be delicious.
Can I make the cake in advance?
Yes. I like to make this cake a day ahead of time when we're hosting brunch for easy entertaining. Just put it on a cake pedestal with a side of fresh fruit, coffee and juice.
What does the coconut pineapple crumb cake taste like?
The cake itself is soft and moist with a little chew from the flaked coconut and pops and puddles of sweet pineapple scattered throughout. The coconut streusel topping is crumbly and a bit crisp adding a great texture to the softness of the crumb.
I made this tropical streusel cake for my parents the last time we visited for the weekend and it didn't last 'til Sunday afternoon. Between having some as a coffeecake each morning and the little swipes and slices that disappeared as if we had a family of mice living with us… it didn't stand a chance.
More tropical desserts you might like: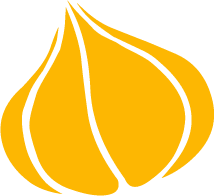 Tried this recipe? Leave a rating and review.
Your comments and shares are invaluable to me and the thousands of readers who use this site daily. If you've made the recipe, leave a star rating and review. We want to hear how you liked it.
We'd love it if you shared the recipe with your friends on social media!
Pineapple Coconut Streusel Cake (a.k.a. Buckle)
This tropical pineapple coconut streusel cake is one of our favorites for it's simple, no fuss prep and well as the avalanche of fruit and streusel it contains. Sometime called a buckle, this recipe can be served as a coffeecake for weekend brunch or tasty crumb cake anytime.
INGREDIENTS:
for batter
½

cup

sugar

¼

cup

butter

1

egg

½

teaspoon

coconut extract

½

teaspoon

vanilla extract

2

teaspoons

baking powder

2

cups

all purpose flour

¼

teaspoon

salt

¼

cup

cream of coconut

such as Coco Lopez

½

cup

buttermilk

2 ½

cups

fresh pineapple

cut in 1/4″ dice

⅓

cup

flaked coconut
for topping
¼

cup

unsalted butter

¼

cup

brown sugar

½

teaspoon

cinnamon

⅛

teaspoon

salt

½

cup

flour

½

cup

oatmeal

⅓

cup

flaked coconut
DIRECTIONS:
Preheat oven to 350 degrees. Grease and flour a 9″ cake pan.
for the crumble
In a medium bowl combine the butter, sugar, cinnamon, flour and salt and using the tines of a fork cream the mixture together. Add the oatmeal and coconut and work them into the crumble mixture until well combined.
for the batter
In a large bowl beat together the sugar and butter. Add the egg and beat until smooth. Add the extracts, baking powder and one cup of all purpose flour and beat until just combined. Beat in the buttermilk and cream of coconut. Add the remaining flour and beat until just incorporated.

Spread half of the batter evenly in the prepared pan and sprinkle two cups of the pineapple bits over the batter.

Stir the remaining pineapple into the other half of the batter. Drop by teaspoonfuls over the pineapple, leaving some spots uncovered by the batter. Sprinkle the crumble topping.

Bake for 55-60 minutes until a cake tester comes out clean. Cool to room temperature and turn out the buckle onto a serving plate.
RECIPE VIDEO:
NUTRITION:
Calories:
342
kcal
|
Carbohydrates:
53
g
|
Protein:
4
g
|
Fat:
13
g
|
Saturated Fat:
8
g
|
Cholesterol:
26
mg
|
Sodium:
112
mg
|
Potassium:
211
mg
|
Fiber:
2
g
|
Sugar:
28
g
|
Vitamin A:
325
IU
|
Vitamin C:
15.8
mg
|
Calcium:
71
mg
|
Iron:
2.3
mg
Pin "Pineapple Coconut Streusel Cake" for later!
SaveSaveSaveSave