For a special breakfast or brunch treat, make these moist, tender Mixed Berry Muffins. They're loaded with fresh fruit (blueberries and strawberries) and topped with an irresistible almond streusel. Perfect for special occasions — like the weekend!
I'm a self-proclaimed lazy baker. That means I like to make recipes that come together quickly and don't require a pastry degree to "decorate. Muffins are one of my favorite things to make on a weekend morning. Just mix and bake. Perfect.
My family loves to chow down on these applesauce muffins, pumpkin glazed muffins and these maple walnut gems.
Today, I'm making something with a spring/summer vibe—mixed berry muffins with almond crumb topping. So good!
Why you'll love this recipe:
It's a simple muffin recipe that comes together in 20 minutes.
You can use whatever type of fresh berries you like.
Kids LOVE these berry-filled muffins.

Leftovers make a great afternoon snack.

They freeze well.
Ingredients for mixed berry muffins:
All Purpose Flour
Granulated Sugar
Baking Powder
Cardamom (optional, but good)
Salt
Eggs
Milk
Vanilla Extract
Melted Butter (I used unsalted butter)
Fresh Blueberries
Fresh Strawberries (can substitute with other berries)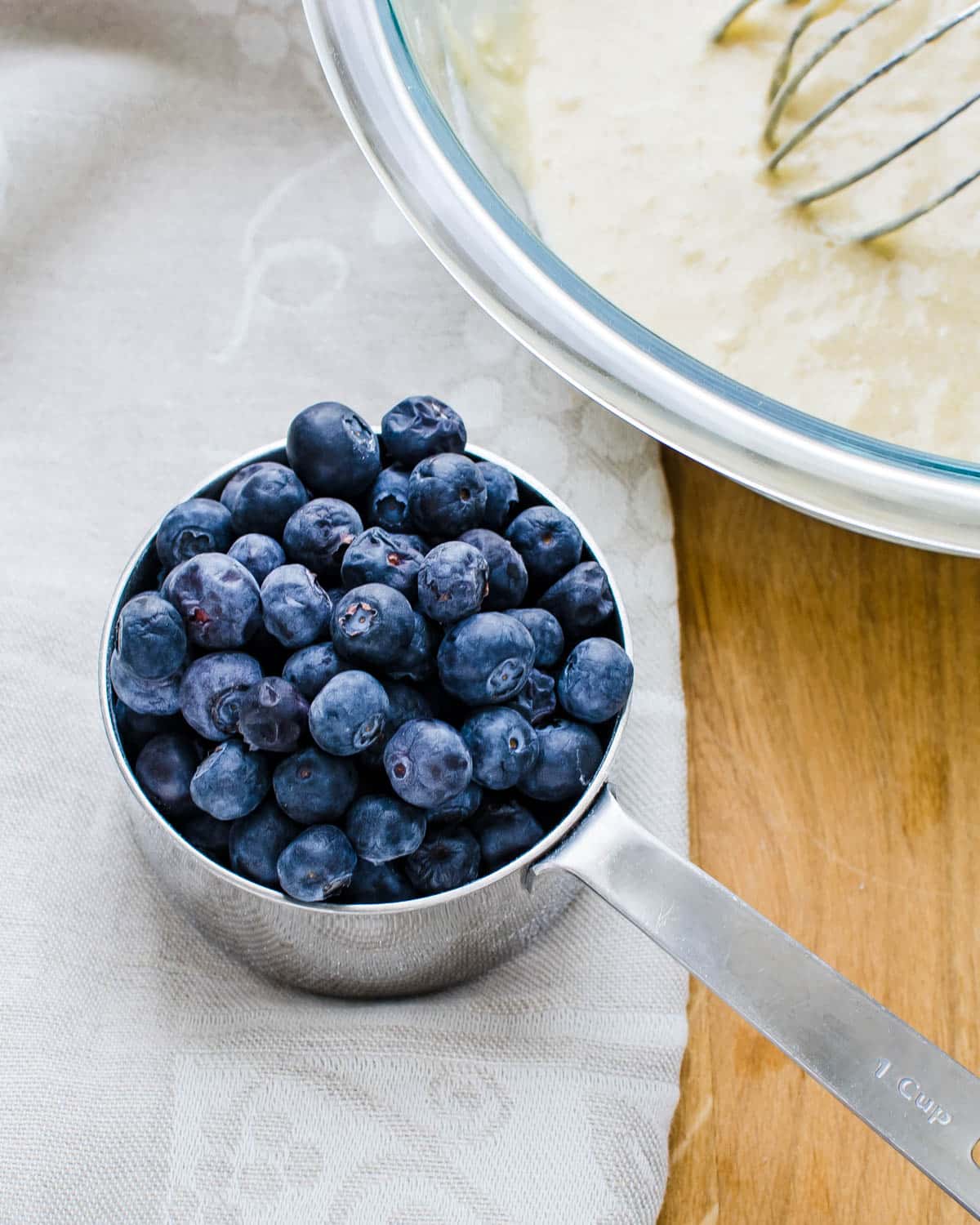 How to make the muffin batter:
Whisk together the dry ingredients in a small bowl.
Whisk together the egg, milk, vanilla and melted butter in a medium or large bowl and whisk well to combine.
Fold the dry ingredients to the wet ingredients just until there are no dry bits left.
Stir in the blueberries.
Fill prepared muffin tins with the batter and top each with several slices of fresh strawberries.
Divide the almond streusel (see notes below) between the mixed berry muffins.
Bake for 18-22 minutes or until a cake tester or toothpick comes out clean with crumbs attached, not batter.
I like to use cupcake liners sprayed with nonstick spray so the crumb doesn't stick.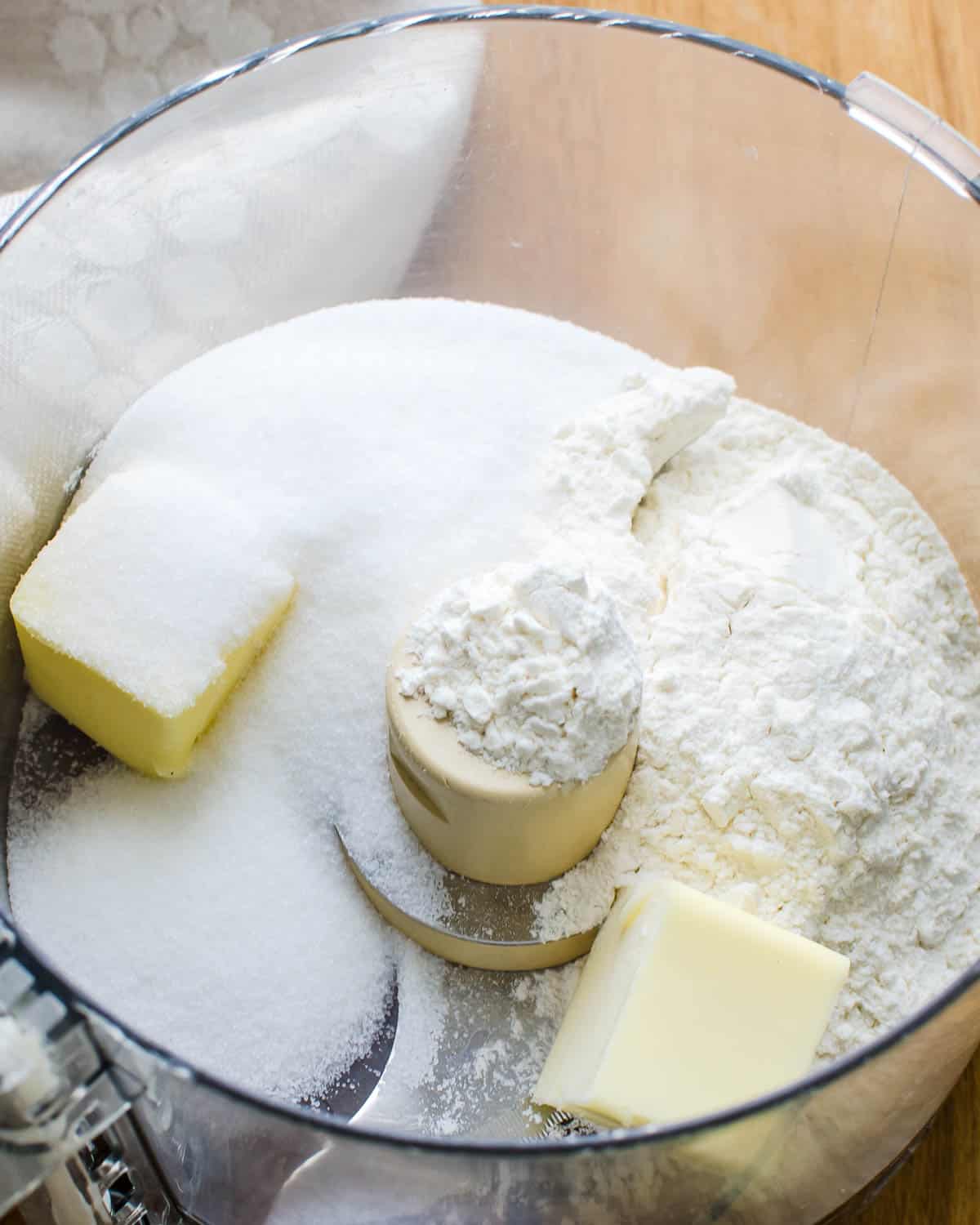 This buttery almond streusel topping comes together quickly in the food processor, which is my preferred method. If you don't have one, no problem, I'll show you how to do it without one.
Ingredients for Almond Streusel Topping:
All Purpose Four
Sugar
Cold Butter
Sliced Almonds
Making streusel in food processor:
Add the flour, sugar and cold butter to the bowl of a food processor.
Pulse several times until a fine meal has formed.
Add the sliced almonds and toss to combine.
Making almond streusel by hand:
Combine the flour and sugar in a small bowl
Cut the butter into 1/4″ cubes and add to the flour mixture.
Use your fingertips to quickly work the butter into the flour mixture until it's crumbly and not dry. Refrain from overworking, or the butter will heat up and form a paste.
Add the sliced almonds and toss them together.
Pro-Tip:
Because the mixed berries are baked into the muffin batter, you don't have to use the "prettiest" fruit.
I use this as an opportunity to cull the slightly past-its-prime strawberries and blueberries that lurk in the same container as the good fruit.
Cut away any bad spots on strawberries, then slice them up.
If some of your blueberries look too soft or wrinkly for a fruit salad — this muffin recipe is where to use them.
I like that nothing goes to waste, and no one will know the difference when they bite into a soft, tender muffin filled with mixed berries because the fruit turns jammy in the cake-like texture.
You'll find that this mixed berry muffin recipe is quite versatile. Here are just a few changeups that you can make.
Variations:
Use any mixture of berries that you like. It works well with raspberries and blackberries, but you may want to cut blackberries in half as they can be pretty large.
Add a little lemon zest to the muffin batter for a citrusy note.
Add a teaspoon of cinnamon or cardamom to the streusel for extra flavor.
Skip the almonds for a tasty crumb topping.
Use 2 cups of frozen mixed berries instead of fresh fruit (make sure the berries aren't frozen in one big lump).
FAQ's
Do frozen berries work in muffins?
Yes. But there are a few things to watch out for. Please ensure the fruit is frozen when you add it to the batter, and get the muffins into the oven quickly. If the fruit defrosts in the batter, it will discolor. Blueberries can turn to batter a bluish-grey or green, and defrosted red berries will turn the muffins pink.

Additionally, make sure that your frozen berries aren't frozen into one solid lump, but are individual.

This recipe doesn't work well with frozen strawberries.
Why do you need to be careful when adding berry fruits to muffin batter?
When making muffins with berries, you want the fruit to be whole so they bake into jammy pockets instead of bleeding throughout the batter.
Do you need to thaw frozen berries before baking muffins?
No. They should be frozen solid.
Can I use any fruit for this recipe?
It depends on the type of fruit. Some will do better than others in muffins.
Storage and Freezing:
Keep leftover mixed berry muffins in an airtight container in the refrigerator for up to three days or freeze them.
To freeze:
Place muffins on a parchment lined baking sheet, so they aren't touching and freeze until solid. Transfer the berry streusel muffins to a ziptop freezer bag and squeeze out the air. Freeze for up to 1 month.
This method makes it easier to pluck a muffin out of the bag anytime you want one, without sticking.
Let the mixed berry muffins defrost before enjoying.
How do they taste?
Sweet. Moist. Fluffy. In other words, divine! If you're looking for a muffin recipe that goes the extra mile, these blueberry strawberry muffins with almond streusel are it!
My tasters loved how much fruit was packed into every bite.
The buttery crumb topping is exceptional, and those crunchy toasted almonds add a nice crackly texture.
These muffins with two kinds of berries are ideal for spring and summer breakfasts and special occasion brunches like Mother's Day or 4th of July — they are red, white, and blue, after all.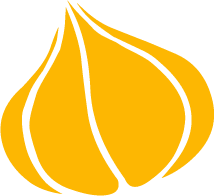 Tried this recipe? Leave a rating and review.
Your comments and shares are invaluable to me and the thousands of readers who use this site daily. If you've made the recipe, leave a star rating and review. We want to hear how you liked it.
We'd love it if you shared the recipe with your friends on social media!
Mixed Berry Muffins
These mixed berry muffins are loaded with blueberries and strawberries, then topped with a buttery almond streusel. So moist, you might need a fork.
INGREDIENTS:
1

cup

flour

½

cup

sugar

2

teaspoons

baking powder

½

teaspoon

cardamom

¾

teaspoon

salt

1

egg

½

cup

milk

1

teaspoon

vanilla

2

tablespoons

butter

melted

1

cup

blueberries

fresh

1

cup

strawberries

fresh, sliced
Topping
½

cup

flour

½

cup

sugar

5

tablespoons

butter

cold

½

cup

almonds

sliced
DIRECTIONS:
Preheat the oven to 350°. Line a muffin pan with paper liners and spray each with vegetable spray. Set aside.

In a small bowl, combine the flour, sugar, baking powder, cardamom and salt and whisk to combine.

In a medium bowl whisk together the egg, milk, vanilla and melted butter. Stir in the flour mixture just until moistened. Stir in the blueberries and set aside.
Make the streusel
Add the flour, sugar and cold butter to the bowl of a food processor and pulse several times until a fine meal has formed that will clump together when you press it between your fingertips. Transfer the streusel to a small bowl and add the sliced almonds. Toss with your fingers to combine.

Spoon the batter into the prepared muffin cups. Top the muffins with sliced strawberries and mound the streusel on top of the berries.

Bake for 18-22, until a cake tester comes out clean and top is golden. Cool for 10 minutes in the muffin tin, then transfer to a serving platter.
NOTES:
These muffins are loaded with berries, so you may need a fork and plate to eat them.
NUTRITION:
Calories:
238
kcal
|
Carbohydrates:
33
g
|
Protein:
3
g
|
Fat:
10
g
|
Saturated Fat:
4
g
|
Cholesterol:
32
mg
|
Sodium:
214
mg
|
Potassium:
172
mg
|
Fiber:
1
g
|
Sugar:
19
g
|
Vitamin A:
245
IU
|
Vitamin C:
8.3
mg
|
Calcium:
63
mg
|
Iron:
1.2
mg
Pin It For Later!