Lemon Glazed Blackberry Muffins
When the blackberries are at their sweetest, grab a pint or two for this easy blackberry muffin recipe. I use a simple yogurt muffin batter to bake up super-moist, soft and fluffy lemon blackberry muffins. These simple treats are perfect for Easter and Mother's Day celebrations or a special weekend brunch.
This post contains affiliate links.
Blackberry muffins for spring and summer
I love the dark berry flavor of blackberries. To me, they're more sweet than they are tangy and these shiny pebbled fruits are as delicious eaten out of hand as they are baked into a cake.
Blackberries come from a thorny bush known as brambles and are native to Europe but are also cultivated in the U.S. and are at their peak during the mid to late summer months (though peak harvest really depends on where you live).
Since I live in Florida and our growing season is flip-flopped from the rest of the country, the blackberries I'm finding in the market are super sweet right now (in mid-March). When I see them on sale (or on BOGO – even better), I always stock up.
This simple fruit filled yogurt muffin recipe is a great way to showcase sweet blackberries and they're so easy to make. You probably have most of the ingredients on hand, too.
Ingredients for lemon blackberry muffins
All Purpose Flour
Sugar
Baking Powder
Baking Soda
Kosher Salt
Eggs
Whole Milk Yogurt
Melted Butter
Vanilla
Lemon Zest
Blackberries
Lemon Glaze (recipe given)
How to make homemade blackberry muffins
Cut the blackberries in half, crosswise.
Combine the dry ingredients in one bowl.
Combine the wet ingredients in another bowl and whisk well.
Add the wet ingredients to the dry ingredients and stir together gently until there's no more dry, floury bits.
Add the halved blackberries and fold into the batter.
Scoop batter into prepared muffin tins and bake until a toothpick stuck into the center comes out clean.
Cool the lemon blackberry muffins on a wire rack, then drizzle with glaze.
This makes a fairly thick batter that will rise up and dome in your muffin tin. It makes a moist muffin with a soft and fluffy texture… Exactly what we want!
Can I make muffins in different sizes?
Absolutely! The beauty of these muffins is that you can make them in any size you like.
I'm quite fond of mini muffins and have noticed that when I make regular sized AND mini muffins, it's the more diminutive of the two that get devoured fastest. I think it's a psychological thing — people feel less guilty eating a smaller blackberry muffin, even if they come back for two or three of them ?
I used my small Calfalon muffin tin (affiliate link) to bake this batch of lemon blackberry muffins. It makes little 2 to 3 bite muffins that are the perfect small treat.
Cooking times for regular to mini sized blackberry muffins
Full Sized Muffins: Holds 1/3 cup (2 1/2 oz or 80 ml). Bake at 375° for 18-23 minutes.
Small Muffins: Holds scant 1/4 cup (~ 3 oz. or 50 ml) Bake at 375° for 13-15 minutes.
Mini Muffins: Holds 2 tablespoons (1 oz. or 30 ml) Bake at 375° for 10-12 minutes.
I recommend using a cake tester or toothpick to verify the yogurt based muffins are done cooking. Insert the tester into the center of the muffin and pull it out.
If the tester comes out clean, with just a few crumbs, the blackberry muffins are done.
If it comes out with wet batter, it needs to bake some more.
The blackberries get jammy in the muffin batter, so if your tester comes out purple… just look closer at it and determine if the purple part are crumbs or batter.
These lemon blackberry yogurt muffins are easily customizable. Feel free to use other fruits, skip the lemon zest, or even make them savory. Here's some fun options:
Variations for blackberry muffins
Substitute raspberries, gooseberries or diced strawberries for the blackberries in the muffin recipe.
Make a tropical version substituting grated lime zest for the lemon and adding finely diced pineapple and flaked coconut. Use lime juice for the glaze.
Add toasted, chopped nuts to the batter for a bit of texture.
Swap the lemon and blackberries for grated cheddar cheese and crispy bacon (skip the glaze) – perfect for brunching with eggs.
Skip the lemon and blackberries and add 1/4 cup of fresh grated parmesan or pecorino romano along with 1/3 cup of finely chopped mixed herbs.
Pro-tips
Stir together the wet and dry ingredients gently, but thoroughly and be sure not to over mix, otherwise the blackberry muffins can get tough.
Since the yogurt muffin batter is fairly thick, use a light hand to fold in the blackberries. If you stir too aggressively, the berries will break down and bleed their color throughout the batter.
My muffin tin has a light non-stick coating, so it only needs a quick spritz of vegetable spray for them to slip out of the pan. If yours isn't like that, I advise using muffin liners sprayed with vegetable spray so that the blackberry muffins slip out easily.
Be sure the lemon blackberry yogurt muffins are completely cool before drizzling on the glaze. If the muffins are warm, the glaze will sink into them, instead of setting on top.
Place a piece of parchment paper under the cooling rack and arrange the blackberry muffins so that they are touching. Then drizzle the glaze over the tops. Bunching the muffins together allows them to get as much glaze as possible and the parchment paper makes for easier cleanup.
Taster's comments on the blackberry muffin recipe:
"These muffins are so light and fluffy. I love that they're not too sweet." – Scott
"They're so full of blackberries and I love that lemon glaze." – Françoise
"I can taste the lemon zest in the muffins. It's a soft flavor, but it's definitely THERE." — Chris
FAQ's
Can I freeze blackberry muffins?
Yes! I recommend placing the muffins on a parchment lined baking sheet, so they're not touching. Freeze the muffins, then transfer to a zip-top freezer bag and return to the deep freeze. This will allow you to remove one muffin (or as many as you need) at a time without having them stick together.
Can I use frozen berries in the yogurt muffin batter?
Yes! Just don't thaw the berries first as their juice will bleed into the batter. Add them frozen, gently mix and bake. Note: frozen berries may add a bit of baking time, so check with a cake tester for doneness.
Can I make blackberry muffins ahead of time?
Yes. You can make the muffins a day ahead of time and keeping them sealed in an airtight container. However, I recommend waiting to glaze them an hour or so before serving for the best presentation.
More homemade muffin recipes you'll love: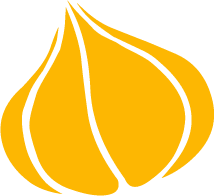 Tried this recipe? Leave a rating and review.
Your comments and shares are invaluable to me and the thousands of readers who use this site daily. If you've made the recipe, leave a star rating and review. We want to hear how you liked it.
We'd love it if you shared the recipe with your friends on social media!
Lemon Blackberry Muffins
These tender, light mini muffins are soft and moist with a light lemon flavor and oozy pockets of sweet blackberries. The light lemon glaze is the perfect finish for these breakfast and brunch favorites. Can be made in regular sized muffin tins, too.
INGREDIENTS:
1

cup

all purpose flour

¼

cup

sugar

½

teaspoon

baking powder

¼

teaspoon

baking soda

¼

teaspoon

Diamond kosher salt

(or 1/8 teaspoon Morton's kosher salt)

1

extra large

egg

½

cup

whole milk yogurt

3

tablespoons

melted butter

½

teaspoon

vanilla

1

teaspoon

lemon zest

6

ounces

blackberries

cut in half
FOR THE LEMON GLAZE:
¾

cup

powdered sugar

1

tablespoon

half and half

1

teaspoon

fresh lemon juice.
DIRECTIONS:
Place the oven rack in the center of the oven and preheat the to 375°F. Spray mini muffin tin with vegetable spray and set aside.

In a medium bowl, combine the flour, sugar, baking powder, baking soda and kosher salt. Whisk to blend.

Add an egg to a small bowl and whisk briskly. Add the yogurt, melted butter, vanilla and lemon zest. Whisk to combine.

Add the wet ingredients to the dry ingredients and gently stir together until there are no more dry bits of flour. (Don't over mix).

Add the blackberries to the batter and gently fold them in. Divide the batter between the muffin tins. Bake for 13-15 minutes or until a cake tester comes out clean.

Transfer the muffins to a cooling rack and let rest until the muffins are at room temperature.
MAKE THE GLAZE:
Combine the powdered sugar half and half and lemon juice in a small bowl. Whisk until smooth.

Drizzle the lemon glaze over the lemon blackberry muffins. Enjoy!
RECIPE VIDEO:
NOTES:
Notes:
You can use any size muffin tin to make these, but you'll need to adjust the baking time accordingly. See the chart in the post for more specific cooking times.
This recipe can easily be doubled or tripled.
NUTRITION:
Calories:
111
kcal
|
Carbohydrates:
19
g
|
Protein:
2
g
|
Fat:
3
g
|
Saturated Fat:
2
g
|
Polyunsaturated Fat:
1
g
|
Monounsaturated Fat:
1
g
|
Trans Fat:
1
g
|
Cholesterol:
23
mg
|
Sodium:
91
mg
|
Potassium:
66
mg
|
Fiber:
1
g
|
Sugar:
11
g
|
Vitamin A:
135
IU
|
Vitamin C:
3
mg
|
Calcium:
26
mg
|
Iron:
1
mg
Pin it for later!