Simple Applesauce Muffins
These simple applesauce muffins are a weekend favorite with the whole family. They're generously spiced, soft and moist with the crunch of toasted walnuts. My applesauce muffins recipe is perfect for weekend breakfast or brunch and they also make a great lunchbox treat or afternoon snack with a cup of tea or coffee. Apple walnut muffins freeze well, too, so they're always ready for a quick nibble.
Cooking and baking with applesauce
You may think of applesauce strictly as an obligatory side dish for pork chops, but it's one of my favorite ingredients to flavor everything from soups to baked goods, and breakfast treats, like these heavenly spiced applesauce muffins.
You can certainly make these muffins with any store-bought applesauce, but if you've got McIntosh apples, it's worth it to make your own applesauce with them and use it in this muffin recipe.
Why? McIntosh makes the best applesauce. It's more floral, tangy, sweet and than regular store-bought sauces, with an irresistible flavor and an aroma that will make your mouth water.
Here's my favorite McIntosh applesauce — it's only got 3 ingredients and only needs about 15 minutes of prep.
Why you'll love these muffins:
This is a simple, straightforward muffin recipe made with everyday ingredients.
Makes a bakers dozen! (yep, it makes just a little MORE than a dozen muffins — leaving one or two tasters for the cook!)
Buttermilk in the muffin batter breaks down long strands of gluten, keeping these applesauce muffins super-moist and tender, light and fluffy.
Perfectly spiced with cinnamon, nutmeg, allspice and ginger, these apple walnut muffins taste like fall.
Uses everyday ingredients, nothing fancy.
Apple walnut muffins are a tasty on-the-go breakfast or snack.
These homemade treats freeze well.
Ingredients you'll need for applesauce walnut muffins
All Purpose Flour – I used all-purpose flour, but you can also use a combination (half and half) of all purpose and whole wheat flour for more nutrition.
Salt – Don't skip it. Adding plain, iodized salt to sweets and baked goods is critical for rounding out the flavors. Without it, your muffins will taste flat and uninspired.
Baking Powder – Double acting baking powder acts immediately when you add the liquid ingredients and again when it's exposed to heat, helping the applesauce muffins achieve an airy texture and soft dome.
Baking Soda – An extra leavener, baking soda reacts to the acid in the buttermilk and ensures that the muffins rise. Without it, they'll be tough and heavy.
Cinnamon – Apples and cinnamon just go together, right? Cinnamon is the dominant spice in this muffin recipe, with the others playing support roles.
Allspice – Has a strong, spicy flavor and aroma, though not quite as potent as cloves. It pairs well with cinnamon and nutmeg.
Nutmeg – I prefer grating my own nutmeg on a microplane for more potent flavor, but you can also use pre-ground)
Ground Ginger – Is floral with a little heat and pairs well with the other spices.
Applesauce – If you can, use the McIntosh variety, it gives these muffins a wonderful flavor, otherwise, make them with your favorite applesauce.
Canola or Vegetable Oil – Keeps the apple walnut muffins moist and slows down gluten formation to keep the muffins tender.
Buttermilk – The catalyst for the baking soda.
Toasted Walnuts – adds texture and crunch to the applesauce muffins.
How to make applesauce walnut muffins
In a large bowl, whisk together the dry ingredients.
Combine the wet ingredients in a medium bowl (sugar is considered a wet ingredient here because it dissolves into the others.
Add the wet ingredients to the dry and stir to combine.
Chop the toasted walnuts and add to the applesauce muffin batter.
Fill muffin tins with the batter and bake.
Tips/Tricks for perfect muffins
Toast the walnuts before adding to the batter. Toasting gives the nuts a warmer flavor and crunchier texture. Don't skip this easy step.
Spray the muffin tins liberally with non-stick vegetable spray or line the tin with paper muffin liners and spray them well. (If you don't spray the muffin liners, they'll stick to the paper.)
Fill the muffins to about 3/4 of the way up the tin. The applesauce muffins will puff over the top, creating a soft dome (which is arguably everyone's favorite part).
Check the date on your baking powder and baking soda to make sure they're still active. I know you don't want to throw anything out — but seriously, when your baking powder and soda are out of date, they just can't give you the lift that your apple walnut muffins deserve.
Apple walnut muffins make the whole house smell good
You know when you walk into a house and there's something baking… and the aroma hits your nose, makes your mouth water and your stomach rumble? That's the affect these applesauce muffins have.
The combination of spices, the sweet tanginess of the applesauce and that welcoming baking scent that's so enticing. I swear, the entire house will smell AH-MAZING as the applesauce muffins bake.
I usually let them cool for about 5 minutes in the pan after baking and transfer to a wire rack to finish cooling… but remember there will be one or two extra muffins — which I highly encourage you to eat while they're warm. Consider it a reward for your efforts.
FAQ's
Can I add other things to the applesauce muffins?
Absolutely! Stir in other ingredients after you've mixed up the batter. Some of my favorites are golden raisins, dried cranberries or even fresh cranberries (they add a tart, jammy pop). Add extras in 1/2 cup increments. FYI– the more mix-ins you add, the more applesauce muffins the recipe will make.
What other types of nuts can I use?
Toasted pecans or hazelnuts are a good substitute for walnuts, or if you want to add a sweet, crunchy pop to the muffins, add chopped pralines. They're amazing!
Can I freeze the apple walnut muffins?
Yes! I recommend lining a baking sheet with parchment paper and placing the applesauce muffins on the parchment so they don't touch. Freeze until solid, then transfer the muffins to a freezer safe zip top baggie. They'll keep in the freezer for up to 3 months.
Can I make mini muffins or jumbo muffins with the applesauce batter?
Absolutely! Just adjust your baking times more or less depending on the style you're making.
How do the applesauce muffins taste?
They're soft, tender and mildly sweet with a warm, nose tingling fall spice blend. My husband ripped off the muffin top first thing and plopped the whole thing into his mouth without a second thought… and then devoured the rest, before reaching for another one. Guys are like that.
What goes with apple walnut muffins?
More easy muffin recipes you'll love: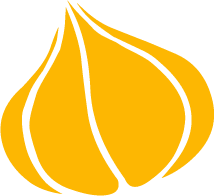 Tried this recipe? Leave a rating and review.
Your comments and shares are invaluable to me and the thousands of readers who use this site daily. If you've made the recipe, leave a star rating and review. We want to hear how you liked it.
We'd love it if you shared the recipe with your friends on social media!
Simple Applesauce Muffins
Richly spiced, lightly sweet, moist and tender, these applesauce muffins with crunchy toasted walnuts are made for weekend mornings. Makes a bakers dozen!
INGREDIENTS:
DRY INGREDIENTS:
2

cups

all purpose flour

½

teaspoon

salt

1½

teaspoons

baking powder

½

teaspoon

baking soda

1½

teaspoons

cinnamon

½

teaspoon

allspice

½

teaspoon

nutmeg

¼

teaspoon

ground ginger
WET INGREDIENTS:
1

cup

applesauce

1

large

egg

⅓

cup

canola or vegetable oil

¾

cup

sugar

¾

cup

buttermilk

½

cup

toasted walnuts

chopped
DIRECTIONS:
Preheat the oven to 350° F. Spray a standard muffin tin with vegetable spray and set aside.

Spread the walnuts on a baking sheet and bake for 8-10 minutes or until toasted and fragrant. Set aside to cool.

In a large bowl, combine the flour, salt, baking powder, baking soda, cinnamon, allspice, nutmeg and ginger. Whisk to combine and set aside.

In a medium bowl, combine the applesauce, egg, oil, sugar and buttermilk. Whisk to combine.

Add the wet ingredients to the dry ingredients and stir until mixed and no dry bits of flour remain. Add the walnuts and stir to combine.

Fill the muffin tins with the applesauce muffin batter, about ⅔ to ¾ full. Bake for 20-25 minutes or until a toothpick poked into the center of a muffin comes out clean.

Transfer the muffins to a wire rack to cool.
NUTRITION:
Calories:
216
kcal
|
Carbohydrates:
30
g
|
Protein:
4
g
|
Fat:
10
g
|
Saturated Fat:
5
g
|
Polyunsaturated Fat:
2
g
|
Monounsaturated Fat:
1
g
|
Trans Fat:
1
g
|
Cholesterol:
16
mg
|
Sodium:
153
mg
|
Potassium:
128
mg
|
Fiber:
1
g
|
Sugar:
14
g
|
Vitamin A:
51
IU
|
Vitamin C:
1
mg
|
Calcium:
49
mg
|
Iron:
1
mg
Pin "Moist & Tender Applesauce Walnut Muffins" for later!