Apple Walnut Buckwheat Muffins
These naturally gluten free apple muffins are made with a blend of almond and buckwheat flour for a hearty, robust snack that's as good for breakfast as it is with a cup of afternoon tea. These buckwheat muffins are teeming with fall spices, finely diced apple and crunchy toasted walnuts. What's not to love? Try these apple walnut muffins for a healthy breakfast or afternoon snack.
Before we get into the apple walnut muffin recipe, let's talk about the flour, because buckwheat isn't an everyday ingredient – at least not in my house. But this nutty, wholesome flour gives a sturdy structure and deep, rustic hue to these apple walnut muffins.
What is buckwheat flour?
Buckwheat was first cultivated in Southeast Asia and has spread through Asia and Eastern Europe.Buckwheat isn't related to wheat as it isn't a grass. It is considered a pseudocereal like quinoa or amaranth and is closely related to sorrel and rhubarb.
Buckwheat flour is mostly made from the starchy white endosperm and the seed coat gives the flour its tan color. the dark brown or black hull may be included as specks in the flour.
It's comprised of good-for-you complex carbohydrates which rank on the low to medium scale for glycemic index, meaning that it takes longer to digest and doesn't spike blood sugar.
Buckwheat and buckwheat flour is used in everything from Japanese soba noodles to buckwheat groats in Eastern Europe and Asia to buckwheat pancakes, known as blini in Russia, galettes bretonnes in France and ployes in Acadia (shout out to Pearl and Nola for sharing their famous ployes with me.)
Now, of course, you can also use the flour in these easy-to-make buckwheat muffins.
This recipe has been adapted from Joanne Chang's beautiful cookbook, Pastry Love. I poured over the recipes in this book, like I was reading the Outlander series. Un-put-down-able.
Those lucky enough to live near Chang's 10 Flour Bakery locations (throughout Boston and Cambridge) can enjoy her amazing pastries and confections at will. The rest of us should buy her cookbook and head to the kitchen.
Ingredients for gluten free apple muffins
Almond Flour
Powdered Sugar
Buckwheat Flour
Cinnamon
Nutmeg
Cardamom
Allspice
Cloves
Salt
Vegetable Oil
Eggs, Separated
Baking Powder
Vanilla Extract
Apple
Toasted Walnuts
I like to start this recipe by prepping a few steps ahead.
Before assembling apple buckwheat muffins
Toast the walnuts and letting them cool, so we're not adding hot nuts to the batter.
Peel and finely chop the apple, so it's ready to go. (Yes, the apples might oxidize a bit, but it's going into a batter and you won't notice the browning in the finished product).
These gluten free apple muffins have a few more steps than a standard one-bowl batter, but none are difficult.
How to prep apple walnut muffins
Combine the dry ingredients into a large bowl and whisk together.
In a second bowl, combine the egg yolks, oil and vanilla and mix to combine.
In a third bowl, whisk the egg whites until they form soft peaks.
Carefully, fold in half of the apples, chopped walnuts and egg whites.
Fold in the remaining apples, walnuts and egg whites, so that it's mostly mixed and you don't have streaks of egg white in the batter, and the ingredients are just combined.
Fill prepared muffin tins about 2/3 full and bake for 20-22 minutes.
Buckwheat muffins are tender, moist & hearty
The first thing I noticed about these apple walnut buckwheat muffins is that they are sturdier than a standard muffin because of the almond and buckwheat flours. The egg white and baking powder act as leaveners, but they don't puff the way that standard muffins do.
That said, these gluten free apple walnut muffins are warm and nutty, moist and tender. They fill the house with a homey aroma that makes you want to hover around the oven until the timer dings.
Adding glaze to these muffins is completely optional, but I figured, why not? I love that little extra sweetness that comes from a simple confectioner's glaze.
Glazing gluten free apple walnut muffins
In a small bowl, mix the confectioners sugar, vanilla and milk until smooth and creamy.
Place the buckwheat muffins on a rack and drizzle with the glaze.
If you can resist, let the glaze dry until set — but if you can't, I'm not the food police and I completely condone swiping one for quality control purposes.
FAQ's
How long will the muffins last?
These muffins are best on the day that you make them, but will last for up to 3 days. Keep them refrigerated and bring them to room temperature before enjoying. (I've noticed a denigration of flavors in most gluten free baked goods if not refrigerated).
Can I freeze the apple walnut muffins?
Yes. You can make the muffins and freeze them in a zip top freezer bag for up to 3 months.
Where can I find buckwheat flour?
Most well stocked supermarkets will sell buckwheat flour, but if you can't find it, you can order it from Bob's Red Mill or Pereg.
More gluten free breakfast fare: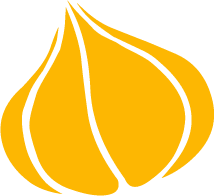 Tried this recipe? Leave a rating and review.
Your comments and shares are invaluable to me and the thousands of readers who use this site daily. If you've made the recipe, leave a star rating and review. We want to hear how you liked it.
We'd love it if you shared the recipe with your friends on social media!
Gluten Free Autumn Spiced Apple Muffins
Adapted from Joanne Chang and her cookbook, Pastry Love, these easy, spiced apple muffins are moist and sweet with a tempting spice blend and creamy glaze that'll keep 'em coming back for more.
INGREDIENTS:
½

cup

walnuts

1

cup

almond flour

¾

cup

powdered sugar

½

cup

buckwheat flour

1

teaspoon

cinnamon

¼

teaspoon

ground nutmeg

preferably freshly grated

¼

teaspoon

ground cardamom

¼

teaspoon

ground allspice

⅛

teaspoon

ground cloves

1

teaspoon

kosher salt

½

teaspoon

baking powder

½

cup

vegetable oil

3

large

eggs, separated

at room temperature

1

teaspoon

vanilla extract

1

medium

apple

peeled, cored and finely diced (about 1 cup)
FOR THE GLAZE:
1

cup

powdered sugar

½

teaspoon

vanilla extract

3-4

tablespoons

milk
DIRECTIONS:
Preheat the oven to 350°. Line a muffin tin with paper liners and spray with nonstick vegetable spray. Set aside.

Place walnuts on a baking tray and bake for 8-12 minutes or until the nuts are toasted and golden. Remove from the oven and set aside.

In a large bowl, combine the almond flour, powdered sugar, buckwheat flour, cinnamon, nutmeg, cardamom, allspice, cloves, salt and baking powder. Mix together until well combined and set aside.

Chop the toasted walnuts and set aside. Make sure your apples are diced and ready to go.

Separate the eggs with the yolks in a medium bowl and the whites in a small bowl.

Add the vanilla and vegetble oil to the yolks and mix well to combine.

Beat the egg whites with a whisk or hand mixer until they're very frothy and form soft peaks.

Create a well in the dry ingredients and add the egg yolk mixture. Fold the egg yolks into the dry ingredients until just blended. Add 1/2 of the nuts, apples and egg whites to the muffin batter and carefully fold them in until just blended. Add the remaining nuts, apples and egg whites and continue to fold the ingredients into the batter until just combined.

Scoop the batter into the prepared muffin pan, filling each muffin tin about 2/3 full. Bake in the center of the oven for 20-22 minutes or until a cake tester comes out clean. Transfer the muffins to a wire rack to cool.
MAKE THE GLAZE:
In a small bowl combine the powdered sugar, vanilla and milk. Stir until very smooth. Drizzle the glaze over the cooled muffin tops and serve.
NUTRITION:
Calories:
278
kcal
|
Carbohydrates:
26
g
|
Protein:
5
g
|
Fat:
18
g
|
Saturated Fat:
9
g
|
Cholesterol:
47
mg
|
Sodium:
215
mg
|
Potassium:
106
mg
|
Fiber:
2
g
|
Sugar:
20
g
|
Vitamin A:
82
IU
|
Vitamin C:
1
mg
|
Calcium:
47
mg
|
Iron:
1
mg
Pin "Gluten Free Apple Walnut Muffins" for later!