Almond Flour Banana Pancakes
These almond flour banana pancakes are gluten-free, dairy-free and packed with nutrition. They're also really delicious and super-filling. This almond flour pancakes recipe will keep you energized all morning long.
Though I don't follow any specific eating plan, I have a friend who does, and these gluten-free, dairy-free almond flour banana pancakes are perfect for satisfying weekend breakfast cravings.
Replacing AP flour with almond meal flour ups the nutrition and flavor factors in these fluffy, tender gluten-free banana pancakes. A whole mashed banana ensures fruit flavor in every bite, and almond milk replaces regular dairy milk for an almond flour banana pancake that delivers BIG flavor.
Why you'll love this recipe:
It's nutrient dense and filling to keep you going all morning long.
The banana flavor is constant in every bite.
You can use any milk (or milk substitute).
Kids will gobble up these banana pancakes.
They're ready to eat in 20 minutes.
Ingredients you'll need:
Almond Flour – Almond flour isn't flour at all. They are nuts ground so finely that it resembles flour, but it's really an almond meal. Consequently, it doesn't have the same properties as wheat flour does.
Baking Powder – Baking powder gives lightness and leavening.
Kosher Salt – I use Diamond Crystal, but you can use Morton's or iodized salt.
Brown Sugar (can substitute for other sweetener or sweetener alternative).
Vanilla (I used powdered vanilla but you can also use vanilla extract).
Mashed Banana – Use an overripe banana — the more brown and spotty, the better.
Egg – I used a large egg. I haven't tried this with flax egg, but I think it would work.
Almond Milk – or any other type of milk you have.
Coconut Oil – Can substitute vegetable or canola oil.
Directions:
Spray the griddle liberally with vegetable spray.
Ladle out the gluten free banana pancake batter until you have 3″ to 4″ pancakes. Don't make them any bigger. The almond flour doesn't have the same structure as all purpose and they can tear more easily. Keep the pancakes to roughly the size of your spatula face in order to flip them without fear.
Cook the griddle cakes for about 3-5 minutes, or until they're browned on the bottom.(Note: you won't get the same visual cues as you would from regular flour pancakes, which tend to look dry on top and have bubbles that form on the surface when they're ready to flip.)
Carefully flip the hotcakes and continue to cook for another 2-3 minutes.
Special equipment:
You will need a non-stick pancake griddle to make these banana almond flour pancakes because this batter is delicate and more prone to tear on the griddle. That's because it doesn't have the same glutinous structure that standard pancakes made with flour do.
It's also made of sturdier stuff — the almond flour isn't so much a flour as it is a meal and tends to adhere to the cooking surface.
Pro-Tips:
Grease the nonstick surface well with a brush of oil, butter or a spritz of nonstick cooking spray.
Unlike pancakes made with flour, these almond flour banana pancakes won't give you the same visual cues on when to flip them. You'll need to take a more deliberate approach and check to see how done they are. I wait for 2-3 minutes, then gently wedge a very thin metal spatula under one corner to peek.
I don't recommend using a plastic spatula for flipping as they tend to be thicker and can tear the pancakes.
Use a very thin spatula for flipping and gently work it under the flapjack until the entire surface of the spatula is under the banana pancake, then carefully and gently flip it.
Don't be an impatient or grumpy cook; it won't go well.
You can augment my gluten-free almond flour and banana pancakes with many extras, however, don't go crazy with them. The batter can be persnickety, so don't overload it
Variations:
Add ½ teaspoon of ground cinnamon to the batter to give the almond flour banana pancakes a warm spice.
Add a sprinkle of chocolate chips on each pancake after ladling the batter onto the griddle.
Toss in a handful of blueberries for blueberry banana pancakes.
Storing:
You can make banana almond pancake batter the night before and keep it covered and refrigerated to make in the morning.
Store leftover cooked pancakes in an airtight container in the refrigerator for up to two days. Reheat in a toaster oven, regular oven or microwave. Don't put the pancakes into a regular toaster, as they don't have the structure to hold their shape.
In case you want to freeze your pancakes for an easy weekday breakfast, here's how to do it without turning them into a solid pancake block:
Freezing:
Line a baking sheet (that will fit flat in your freezer) with parchment paper.
Lay the flapjacks in a single layer (not touching) and freeze until solid.
Remove the pancakes from the freezer and transfer to a zip-top freezer bag. This way you can easily remove only what you want or need.
I was inspired to make gluten free, dairy free pancakes in part because of my friend, Jill, who unfortunately has problems with gluten, dairy and fructose. During her visit to Florida (and with me) last week, she made substitutions in nearly everything we ate, from gluten free pasta to almond milk. Thing is, like me, Jill likes to eat and she wants to enjoy a wide variety of dishes, not just stick with a handful of go-to recipes. These gluten free banana pancakes aren't a substitution, they're just De-Licious.
Can I say how good these banana almond pancakes smelled while cooking?
You might be tempted to eat the entire batch, but I'd avoid it. Almond flour banana pancakes are slower digesting and nutrient dense — which means they'll keep you'll be fuller longer. They may look small, but these gluten-free, dairy-free pancakes are mighty!
Toppings For Banana Pancakes
Fresh Fruit – sliced bananas are obvious, but also fresh strawberries, blueberries or other berries would be delicious.
Spoon on some homemade apple butter or applesauce.
Peanut Butter or other nut butter or seed butters.
Nutella (come on, you were thinking it too).
Butter or dairy-free butter with a sprinkle of cinnamon sugar
Jelly, jams or preserves
Fruit Compote
These gluten free banana pancakes are tender, light and fluffy with a distinct banana flavor. They filled me up without the bloat I get from regular pancakes and I was comfortably full for 4 hours.
More pancakes and waffles you'll love: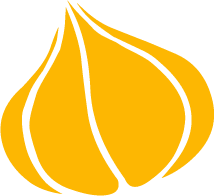 Tried this recipe? Leave a rating and review.
Your comments and shares are invaluable to me and the thousands of readers who use this site daily. If you've made the recipe, leave a star rating and review. We want to hear how you liked it.
We'd love it if you shared the recipe with your friends on social media!
Gluten Free Banana Pancakes
Very tender, light and fluffy with a distinctive banana flavor throughout. Let them cook for several minutes on the griddle until the bottom is set and browned before carefully flipping.
INGREDIENTS:
1

cups

almond meal flour

I used Pereg brand

1

teaspoons

aluminum-free baking powder

⅛

teaspoon

kosher salt

1

tablespoon

brown sugar

or erythritol or other sweetener

⅛

teaspoon

powdered vanilla

or 1 teaspoon vanilla extract

1

overripe

banana

mashed

1

large

egg

⅓

cup

almond milk

2

tablespoons

coconut oil

melted
DIRECTIONS:
In a large bowl, combine the dry ingredients and whisk together until well blended.

Add the egg, mashed banana, almond milk and coconut oil. Whisk until well combined and set aside.

Heat a flat nonstick pancake griddle over medium heat. Lightly spray with vegetable spray and with a paper towel, rub the spray over the surface of the griddle.

Ladle the batter in ¼ to ⅓ cup measures onto the griddle. Cook for 3-5 minutes until the bottoms are browned and set. The tops of these pancakes won't start to look dry or bubble; you need to check the bottoms after about 2 minutes and see how they're coming along.

Note, because these pancakes don't have any gluten, their structure is less stable. When flipping the pancakes, use a very thin spatula and gently work the spatula completely under the pancakes before attempting to flip. Carefully flip the pancakes and cook until set, another 2-3 minutes.

Transfer to a serving platter and enjoy with fresh fruit, jam or your favorite syrup.
RECIPE VIDEO:
NUTRITION:
Calories:
374
kcal
|
Carbohydrates:
21
g
|
Protein:
10
g
|
Fat:
30
g
|
Saturated Fat:
10
g
|
Cholesterol:
70
mg
|
Sodium:
162
mg
|
Potassium:
301
mg
|
Fiber:
4
g
|
Sugar:
9
g
|
Vitamin A:
100
IU
|
Calcium:
180
mg
|
Iron:
1.9
mg
Pin "Fluffy Almond Flour Banana Pancakes" For Later!