Homemade applesauce is a must for fall. When the fruit is fresh from harvest and is at its crisp, juicy best. Sure, you can use any apples you like, but for the best apples for applesauce, I always reach for McIntosh apples. Their distinct perfume and flavor is tangy and sweet, requiring very little embellishment. In fact, this quick and easy 3 ingredient applesauce doesn't need a long simmer, so this recipe is ready in under 30 minutes.
Why McIntosh apples are the best for applesauce
In my humble opinion, McIntosh apples are the best apples for applesauce. They're sweet, tangy and their distinctive flavor translates beautifully to applesauce. McIntosh are softer apples, therefore, they break down quicker in the saucepan and don't need a long, slow simmer. Plus the flavor of McIntosh hits every part of your tongue. It's just a bit more acidic and tangy than other apple varieties, but their natural honey sweetness balances the flavors.
Consequently, McIntosh apples don't require a lot of extras for homemade applesauce — just a few tablespoons of brown sugar and a bit of citric acid will do, making this an easy 3-ingredient recipe (I don't count water as an ingredient). During McIntosh apple season (September), you'll want to stock up and make this homemade applesauce. Whether you like smooth or chunky applesauce, this quick and easy recipe lets you customize it to your tastes.
Ingredients for homemade applesauce
McIntosh Apples
Brown Sugar (just a touch)
Lime Juice (it's softer and more nuanced than lemon juice)
Water (I don't count water as an ingredient)
How many apple varieties are there?
With 7,500 varieties of apples available worldwide and 100 commercially available in the U.S., there are certainly other options beyond McIntosh apples for making your homemade applesauce. I also understand that taste is subjective, and since I'm not the food police, feel free to use your favorite apples for this recipe. That said, you need to try it with the McIntosh apples. Do your own taste test and see which you prefer.
What about other apples for homemade applesauce?
Here are a few tasting notes on just a few varieties.
Granny Smith are a bit too tart and require more sugar than I like to use.
Golden Delicious are good for applesauce, but their flavor is more muted.
Honeycrisp are a little too watery.
Fuji apples have a complex flavor and are soft enough to break down quickly. Good for applesauce.
Red Delicious — excuse me, but what are Red Delicious good for?
Galas are good for applesauce.
Jonagolds are good too.
Pink lady apples are sweet and tangy and add a pink blush to the sauce.
McIntosh apples are the best.
Steps For Making Homemade Applesauce
Peel, seed and roughy chop the apples.
Add brown sugar, lime juice and water.
Stir together and heat to boiling.
Reduce heat, cover and simmer for 5-8 minutes, stirring occasionally until the apples are softened.
Transfer to a blender (or food mill) and pulse several times until you have the consistency you like.
Can be eaten warm or refrigerated.
How To Make Chunky Applesauce
Chunky Applesauce is really a matter of how long you cook the apples and how much processing you do. If you like chunky applesauce, cook the apples so their tender, but not falling apart and only briefly pulse them in the food processor (2-3 pulses should do it). Note: If you're using a food mill to puree the applesauce, and still want chunks, reserve a bit of the cooked apples and stir them into the pureed apples.
For Smoother Homemade Applesauce
Cook the apples a little longer, until you see them just starting to break down. Transfer to the food processor or food mill and puree until smooth.
Can You Can Applesauce?
The simple answer is "yes". Both my mother and my grandmother used to can vats of homemade applesauce. I don't do it because we generally don't get a large enough crop here in South Florida to make it worth our while. Instead, I make a fresh batch whenever I spy the McIntoshes in the markets.
Many people like to embellish their applesauce with cinnamon, nutmeg and the like. I can see why you'd want to do that with other varieties of apple, but not for the McIntosh. Trust me on this one. McIntosh has a flavor that's so unique, it absolutely can stand on its own, without the frou-frou add-ins that you'd normally reach for. Try this homemade applesauce once on its own WITHOUT the extras — then if you still need them, add as you like.
What To Serve With McIntosh Applesauce Recipe
Recipes That Use Homemade Applesauce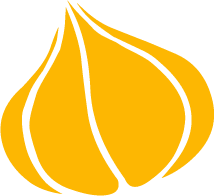 Tried this recipe? Leave a rating and review.
Your comments and shares are invaluable to me and the thousands of readers who use this site daily. If you've made the recipe, leave a star rating and review. We want to hear how you liked it.
We'd love it if you shared the recipe with your friends on social media!
McIntosh Applesauce
The season is relatively short for McIntosh apples – though I've seen some in stores lasting through February and March (but those are the ones that have been in cold storage) Get 'em while they're at their peak — and make this applesauce!
SPECIAL EQUIPMENT:
blender or food processor
INGREDIENTS:
4

pounds

McIntosh apples

peeled, seeded and cut into 1″ dice

¼

cup

brown sugar

1

lime

juiced

2-4

tablespoons

water
DIRECTIONS:
Into a medium saucepan, add the apples, brown sugar, lime juice and water. Cover the pot tightly and heat to boiling.

Reduce heat to a simmer and cook for 5-8 minutes, until apples are tender.

Transfer to a blender or food processor and pulse 3-4 times to desired consistency. If you like it chunky, process it less — or for uber-smooth — pulse a few more times.

Serve chilled, warm or at room temperature.
NUTRITION:
Calories:
147
kcal
|
Carbohydrates:
39
g
|
Protein:
1
g
|
Fat:
1
g
|
Saturated Fat:
1
g
|
Sodium:
5
mg
|
Potassium:
260
mg
|
Fiber:
6
g
|
Sugar:
30
g
|
Vitamin A:
122
IU
|
Vitamin C:
13
mg
|
Calcium:
22
mg
|
Iron:
1
mg
Pin "McIntosh Applesauce" For Later!