Apple Cinnamon Cake (a.k.a. Harvest Cake)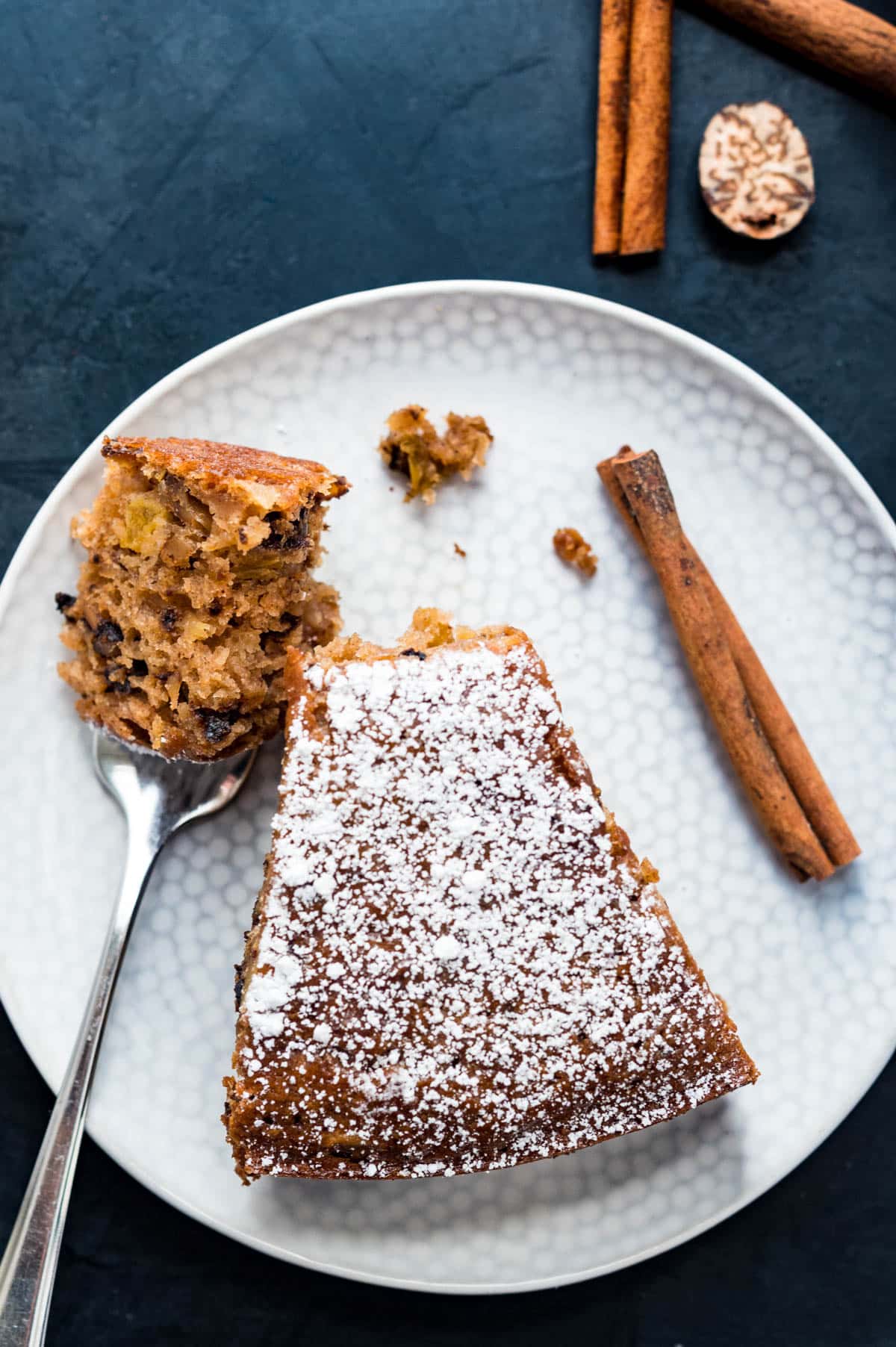 There's nothing better than a fresh apple cake recipe in the fall and winter months. We love this apple cinnamon cake because it's quick and easy, mixes up in one bowl, and you don't need to break out the beaters. It's loaded with grated apples, golden raisins, toasted walnut, cinnamon, spices, and a splash of rum, and it's so moist you don't need to bother with frosting.
This post has been udpated for content and photos since its original publication in 2015.
Fresh apple cake recipes are an obsession of mine. It started with my grandmother's homemade apple sauce, which became her applesauce snack cake. From there, it morphed into applesauce muffins, then an apple bundt cake (with maple glaze). So many treats, so little time…
This apple spice cake is a simple single-layer cake that's super moist, dense with fruit and nuts, and richly spiced with cinnamon, nutmeg, cloves, and allspice.
The flavors of this harvest cake remind us of the fall farmers' markets with baskets of every type of apple imaginable and heady cinnamon-spiced apple cider.
I'd liken this apple cinnamon cake to a fruit cake more than a regular layer cake, though it's not that dense. (And I'd recommend eating it within a few days rather than holding on to it for several months.)
Why you'll love this apple cinnamon cake:
It's a quick and easy apple spice cake recipe.
The recipe makes a single layer of cinnamon apple cake.
You don't need to worry about frosting or decorating.
Works as a morning coffee cake or after-dinner dessert.
There's no oil or butter, so it's naturally lower in fat than most cakes.
Ingredients for an easy apple cake recipe:
Buttermilk
Applesauce
Eggs
Dark Rum
Vanilla Extract
All Purpose Flour
Light Brown Sugar
Baking Soda
Baking Powder
Cinnamon
Cloves
Nutmeg
Allspice
Salt
Walnuts
Apples
Golden Raisins
Powdered Sugar
It might look like a long list of ingredients, but they're probably already lurking in your pantry and fridge.
Best fruit for apple cinnamon harvest cake recipe:
I've found this easy apple cake recipe works well with most types of apples. We've made it with Granny Smiths, Gala, Fuji, Honeycrisp, and Jonagold to excellent results. You could also use Cortland, Braeburn, or Jazz apples.
How to prep apples:
Most fresh apple cake recipes chop or slice the apples, but this one uses grated apples so that the bits of fruit become part of the crumb of the cake.
It's one of the reasons that this cake has a compact, even look without the typical domed center. The grated apple makes this cinnamon-scented cake super moist and gives it a satisfying chew. It's got more heft than a melt-in-your-mouth type of bake.
How to make apple cinnamon cake:
In a 2-cup liquid measuring cup or bowl, whisk together the buttermilk, applesauce, egg, rum, and vanilla.
In a large bowl, combine the flour, sugar, baking soda, baking powder, cinnamon, cloves, nutmeg, allspice, and salt.
Pour the wet ingredients into the dry ingredients and stir until no dry bits are left in the bowl. You don't need an electric mixer.
Stir in the chopped walnuts, grated apple, and golden raisins.
Pour the batter into a prepared cake pan and bake for 40-45 minutes or until a cake tester or toothpick comes out clean.
Isn't that easy? Just mix and bake. As a self-proclaimed "lazy baker," I love the no-fuss nature of this simple cake.
You don't need a pastry degree from Le Cordon Bleu to make it- and because it's an all-in-one dessert with no special frosting required, you don't even need to break out the offset spatula or piping tips.
Variations and swaps:
You can use any variety of apple in this easy cake recipe, or change it up and use grated pears instead.
Swap golden raisins with dried cranberries or currants.
If you're short on baking spices and don't want to invest in more, substitute 1 3/4 teaspoons of apple pie spice or pumpkin spice in place of the individual spices for the apple cake.
For a lighter-colored cake, use granulated sugar instead of brown sugar.

Pro-Tips:
This cake is so moist and dense that you'll want to ensure it pops out of the pan easily.
My recommendation is to cut a piece of parchment paper the size of your cake pan, spray the pan with vegetable spray, place the parchment in the bottom and spray it again. This will ensure that the cake doesn't stick.
When you turn out the cake to cool, just peel the parchment off. Easy peasy.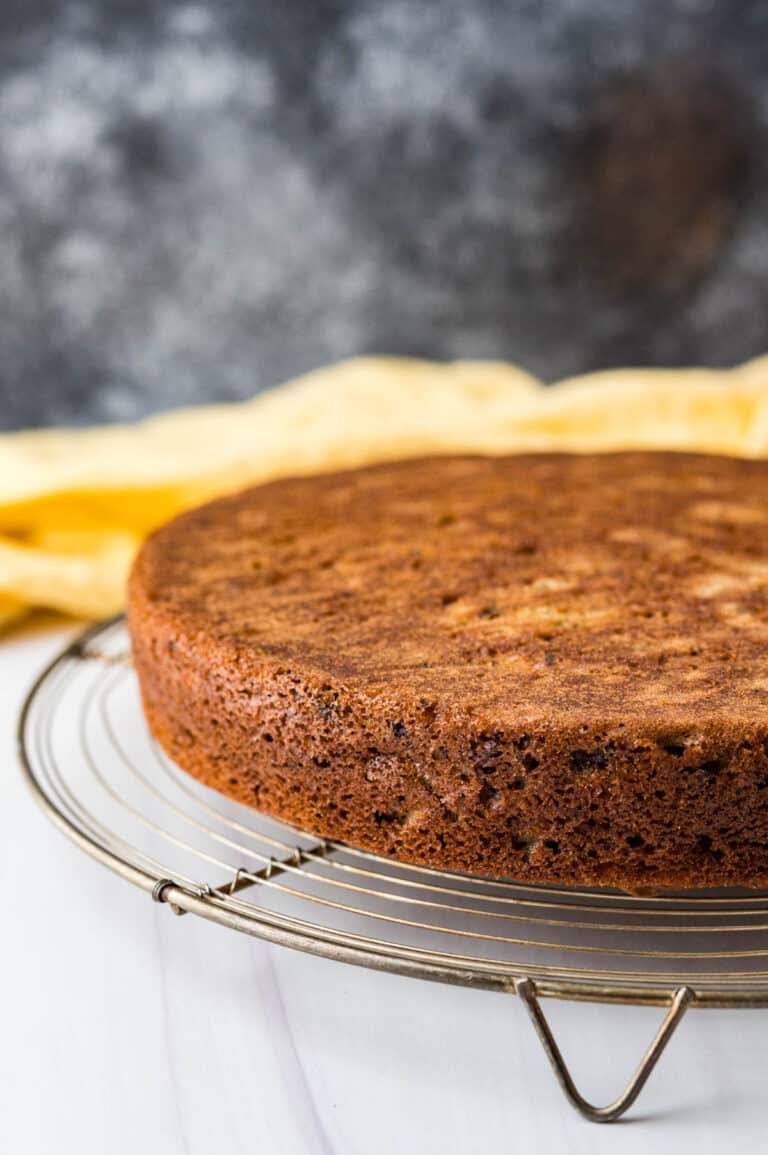 I know, this cake doesn't look like much. It's just a simple, but richly flavorful apple spice cake loaded with fruit, walnuts, and plenty of cinnamon flavors. And it's so good; you'll want to make it again and again.
FAQ's
Can I make the apple cinnamon cake in advance?
Yes. Make it a day or even two in advance. The cake gets moister as it rests.
Can I freeze the fresh apple cake?
Yes. This recipe is well suited to freezing. Just make sure your cake is well wrapped (I like two layers, the first plastic wrap and then freezer paper). It will freeze well for up to two months.
What to serve with cinnamon apple cake
A sprinkle of powdered sugar is all you need, but if you really want to dress it up, here are a few suggestions:
More fruity cake recipes:
More apple recipes: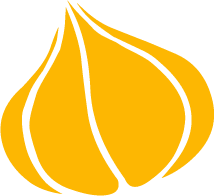 Tried this recipe? Leave a rating and review.
Your comments and shares are invaluable to me and the thousands of readers who use this site daily. If you've made the recipe, leave a star rating and review. We want to hear how you liked it.
We'd love it if you shared the recipe with your friends on social media!
Apple Cinnamon Cake with Raisins and Walnuts
Dense and moist, this fresh apple cake recipe is filled with fruit! Dollop with a spoon of whipped cream or simply sprinkle with powdered sugar for a moist, rich cinnamon spiced apple cake that's grandma-worthy.
INGREDIENTS:
1

cup

buttermilk

½

cup

applesauce

1

large

egg

2

tablespoons

dark rum

1

teaspoon

vanilla

1½

cups

all purpose flour

1

cup

light brown sugar

1

teaspoon

baking soda

½

teaspoon

baking powder

1

teaspoon

cinnamon

⅛

teaspoon

cloves

½

teaspoon

nutmeg

⅛

teaspoon

allspice

½

teaspoon

salt

¾

cup

walnuts

chopped

1

apple

peeled, cored, shredded

½

cup

golden raisins

powdered sugar

optional
DIRECTIONS:
Preheat oven to 350 degrees. Cut a piece of parchment paper to fit the bottom of a 9-inch round cake pan. Spray pan liberally (bottom and sides) with vegetable spray. Place the parchment in the bottom of the pan and spray the parchment with vegetable spray. Set aside.

In a 2 cup glass measuring cup add the buttermilk, applesauce, egg, rum and vanilla. Whisk to combine. Set aside.

In a large mixing bowl combine the flour, brown sugar, baking soda, baking powder, cinnamon, cloves, nutmeg, allspice and salt. Whisk until well combined then stir in the liquid ingredients, shredded apple, walnuts and raisins. Stir several times to assure that dry ingredients are blended into the wet and that the solids are evenly distributed throughout the batter.

Pour the batter into the pan and bake for 40-45 minutes or until a cake tester comes out clean.

Cool on a wire rack to room temperature and dust with powdered sugar if desired.
NUTRITION:
Calories:
346
kcal
|
Carbohydrates:
60
g
|
Protein:
6
g
|
Fat:
9
g
|
Saturated Fat:
1
g
|
Cholesterol:
26
mg
|
Sodium:
332
mg
|
Potassium:
287
mg
|
Fiber:
2
g
|
Sugar:
37
g
|
Vitamin A:
95
IU
|
Vitamin C:
1.7
mg
|
Calcium:
95
mg
|
Iron:
1.9
mg
Pin Easy Apple Cake Recipe For Later!