Perfect for fall, apple brown betty is a simple, warm and cozy apple dessert. It's layered with fruit, breadcrumbs and spices and baked in a casserole dish for a pudding-like treat with a crunchy crumb topping. Absolutely irresistible, this baked apple dessert recipe is a classic.
When you're craving pure comfort food, this easy, homemade apple brown betty is the fall dessert you want. In the same vein as a crisp or cobbler, this recipe uses simple ingredients that combine to make a lush, homey treat.
Apple brown betty dates back to Colonial times
Want a taste of pure Americana? This recipe tops the list. Apple brown betty has been around since the United States were colonies, with the first print mention of this recipe dating back to 1864. It makes sense how this would be a popular dessert of that time as it used simple ingredients and made the most of leftover bread.
This fall apple dessert reminds me of my favorite apple cranberry crisp recipe, but the toasted stale bread gives it a very different vibe. Instead of an oatmeal streusel topping traditionally favored in apple crisps, a brown betty layers the apples with toasted breadcrumbs and a sweet, buttery spice blend. Doesn't that sound outstanding?
The layers create a lush sweet-tart apple filling, that becomes soft and custardy when baked. The apples and crumbs on top, hold their shape and take on a delightfully crunchy, rubble topping.
If that doesn't make your mouth water, I don't know what will.
Ingredients for apple brown betty recipe:
Bread (White, Wheat or Rye)
Ground Cinnamon
Freshly Grated Nutmeg
Ground Ginger
Kosher Salt
Brown Sugar
All Purpose Flour
Butter
Granny Smith Apples
Sugar
Lemon Juice
Other Accompaniments
Best apples for a brown betty
You can use practically any type of apple for this easy fall dessert. Some of our favorites include:
Granny Smith – Super tart, ultra crisp – they can be less juicy than other varieties, so you may need to add a little extra moisture to the dish.
Pink Lady – Sweet, crisp with a tangy finish, these apples bake up well and retain their shape.
McIntosh – My personal favorite for homemade applesauce, these apples break down easily when cooked, which can actually be nice for creating a cloud-like pudding texture in the brown betty.
Honeycrisp – Juicy, sweet and tart with a great crunch, they maintain their shape when baked.
Braeburn – Sweet and lightly tart, these apples aren't overly juicy and might need more liquid added to the brown betty recipe. These apples hold their shape when baked.
About the bread
Classic apple brown betty is usually made with crusty white or wheat bread, but there are plenty of other options you can use. Torn challah or soft buttery brioche would both add a richness to the dessert. You could also use raisin bread as a fun twist. My favorite bread for this baked apple recipe is actually seedless rye.
Rye bread has a unique, nutty flavor that goes really well with tart Granny Smith apples. It's not overpowering, but it is distinctive. I used Arnold seedless rye for this one. You're welcome to use whatever you have on hand.
Traditional apple brown betty recipes use bread that's been left out for a few hours or even overnight to get stale.
To deepen the toasty flavors and get a really crisp exterior, I prefer to lightly bake the torn bread in the oven for about 12-15 minutes. I do this because toasted bread softens and puffs between the layers of juicy apple, whereas fresh or stale bread can become gummy. This extra step makes all the difference.
Spice blend
Most brown betty recipes call for cinnamon and some use nutmeg as well. I like to add ground ginger too.
Ground ginger adds a warm, lemony and peppery quality that rounds out the other spices and enhances the sweet tartness of the apples. Without it, I think the flavor leans too much into Cinnabon territory. Ground ginger balances the flavors.
How to make apple brown betty:
Toast the bread until browned and crisp, then add to a food processor and pulse to form large, coarse crumbs. I like to have some larger pieces to give the dessert texture.
Combine the brown sugar, spices, flour and butter and use a pastry blender or fork to combine.
Add the breadcrumbs to the sugar and spice mixture and toss together.
Peel and thinly slice the apples. Add a little granulated sugar and lemon juice to the fruit and toss to combine.
In a one quart casserole dish add ⅓ of the spice and bread crumb mixture, top with half of the apples, followed by ⅓ of the breadcrumbs, ½ of the apples and finished with the remaining crumb mixture.
Cover with foil and bake for 40 minutes at 350°.
Remove the foil and turn up the heat in the oven to 400°.
Bake the apple brown Betty for an additional 10-15 minutes or until the spiced breadcrumb topping is very browned and crisp.
Will you need extra liquid?
Depending on how juicy your apples are, you may need to add extra liquid to the brown betty. Try one of the apple slices and see how juicy it is. If it's an older apple, chances are it will need an extra bit of moisture.
Usually about 2-4 tablespoons of additional liquid will be perfect for this size casserole. You can add plain water, apple cider or apple juice and toss it with the sliced apples.
Don't add extra lemon as it will make the dessert overly sour.
Modern variations
There are endless ways to customize an apple brown betty and though they may not all be traditional, it's your kitchen and you're the boss.
Add more fruit:
Apple brown betty is the classic, but there's no reason you can't use sliced pears either instead of, or in addition to the apples.
Toss in some golden raisins for extra sweetness and chew.
Dried or fresh cranberries would give extra tartness to the apples and make this a perfect dessert for Thanksgiving.
Quarter some fresh figs and toss with the apples. Figs are very sweet and when cooked, they get soft and jammy – a delicious twist on the classic.
For more texture:
The toasted breadcrumb topping adds a nice crunch to the betty, but if you want more, try one of these additions:
Toasted Chopped Pecans or Walnuts tossed with the apples.
Sliced Almonds on top of the Betty.
Your favorite granola.
For grownups:
Add one or two tablespoons rum, brandy or cognac to the apples before baking. The alcohol will bake off, but the aroma and flavor will give a kiss of sophistication to the baked apples.
Enjoy while warm
After baking, let the apple brown betty rest for about 5 minutes before serving, but you definitely want to enjoy this dessert at its puffy, creamy best while it's warm.
After cooling the betty will slump a bit in the casserole. It's still delicious reheated the next day, but it's best when freshly baked.
This baked apple casserole may not look like much, but trust me, the homey spiced flavors and textures will have your mouth watering in anticipation of the next bite. As my Mom says, this is 'GOOD STUFF'.
Optional garnishes for apple brown betty:
Freshly whipped cream (can also flavor the whipped cream with 1 tablespoon of powdered sugar a shake of cinnamon, a teaspoon of brandy, cognac, Calvados, bourbon or rum.
Vanilla ice cream is always a winner, but also try butter almond, bourbon pralines & cream or rum raisin ice cream
Bourbon Pecan Caramel sauce is a decadent addition to the baked apples and crumb.
Apple Cider Rum Caramel Sauce is another favorite with the betty.
A drizzle of chilled light cream over a bowl of apple brown betty will add richness with virtually no effort.
FAQ's
Can the recipe be doubled?
Yes, just be sure to use a larger casserole dish.
Can I freeze leftover apple brown betty?
I don't advise it. This recipe is really best eaten the first day. If you have extra, refrigerate them for up to 3 days. Rewarm them in a 350° oven for about 15 minutes and serve immediately.
Can I make the apple brown betty ahead of time?
Yes. You can make a few hours it earlier in the day and bake it an hour or so before you want to serve.
More fall desserts you might like: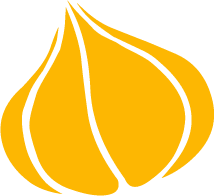 Tried this recipe? Leave a rating and review.
Your comments and shares are invaluable to me and the thousands of readers who use this site daily. If you've made the recipe, leave a star rating and review. We want to hear how you liked it.
We'd love it if you shared the recipe with your friends on social media!
Apple Brown Betty
This classic, homestyle baked apple dessert straddles the line between an apple crisp and apple pudding. The layers of sliced apple puff-up and mingle with the spiced breadcrumb layers, for an irresistible bite. You'll love the crunchy topping too.
INGREDIENTS:
FOR THE BREAD CRUMB LAYER/TOPPING:
4

slices

rye bread

torn into pieces (can use other types of bread such as white, wheat or crusty Italian)

½

teaspoon

ground cinnamon

½

teaspoon

ground nutmeg

¼

teaspoon

ground ginger

¼

teaspoon

kosher salt

½

cup

brown sugar

2

tablespoons

all purpose flour

¼

cup

cold unsalted butter

cut into small cubes
FOR THE APPLES:
3

large

Granny Smith apples

Peeled, seeded and sliced

½

lemon

juiced

1

tablespoon

granulated sugar
OPTIONAL: IF THE APPLES AREN'T VERY JUICY, YOU CAN ADD LIQUID
2-4

tablespoons

water

or other liquid like apple juice or cider. Can also use brandy, cognac or rum.
OPTIONAL GARNISHES:
whipped cream

vanilla or butter almond ice cream

drizzle of light cream
DIRECTIONS:
FOR THE BREADCRUMBS:
Preheat the oven to 350° F. Spread the torn bread onto a rimmed baking sheet and bake for 8 minutes. Give the bread a gentle toss and spread into a single layer. Bake for an additional 5-6 minutes or until the bread is lightly toasted and crusty.

Transfer the bread to a mini food processor and pulse several time until the bread is reduced to coarse crumbs, with some larger chunks. Set aside.

In a medium bowl, combine the cinnamon, nutmeg, ginger, salt, brown sugar, flour and butter. Use a pastry blender to cut the butter into the brown sugar mix until crumbly and well combined.

In a large bowl, combine the apples, granulated sugar and lemon juice. Toss to coat.
PRO-TIP:
If the apples aren't very juicy, add 2-4 tablespoons of extra liquid to the apple mix. The apples will break down while baking, but having a little extra juice will add to the pudding-like quality of the brown betty. If using 1-2 tablespoons of liquor, I recommend also using 1-2 tablespoons of water, cider or juice, so it's not too alcohol-forward.
ASSEMBLE APPLE BROWN BETTY:
Sprinkle 1/3 of the breadcrumb mixture into the bottom of a one quart baking dish. Top with 1/2 of the apple mixture. Spread 1/3 of the breadcrumb topping over the apples. Top with remaining apples followed by the remainder of the breadcrumb topping. Cover tightly with foil and bake for 40 minutes.
BAKE:
Remove the foil and increase the oven temperature to 400°. Continue to bake for an additional 10-15 minutes or until the top is crusty and browned.

Let rest for 5-10 minute before scooping into bowls and serving. Great with vanilla ice cream (or butter almond), whipped cream or a drizzle of light cream.
NUTRITION:
Calories:
272
kcal
|
Carbohydrates:
49
g
|
Protein:
3
g
|
Fat:
9
g
|
Saturated Fat:
5
g
|
Polyunsaturated Fat:
1
g
|
Monounsaturated Fat:
2
g
|
Trans Fat:
1
g
|
Cholesterol:
20
mg
|
Sodium:
233
mg
|
Potassium:
199
mg
|
Fiber:
4
g
|
Sugar:
32
g
|
Vitamin A:
301
IU
|
Vitamin C:
10
mg
|
Calcium:
45
mg
|
Iron:
1
mg
Pin It For Later!