Want a great pumpkin bars recipe that feeds a crowd? This one's a winner. These easy pumpkin blondies are moist and cakey, seasoned with traditional pumpkin spice and speckled with white chocolate chips and toasted pecans.
There are better ways to get your pumpkin fix than a coffeeshop latte. Take these pumpkin blondies, for instance. They're soft and chewy, redolent with pumpkin spice and sprinkled with toasted pecans and chocolate chips (we used white chocolate). Doesn't that sound better than a drink?
This pumpkin blondies recipe is perfect for classroom treats, cookouts and Halloween parties because it makes a big batch of pumpkin bars and the flavors are pure fall.
Why this recipe works:
Uses everyday ingredients from your fridge and pantry.
You can assemble the pumpkin squares recipe in about 20 minutes.
They bake at a lower temperature, which keeps them moist and gives them a nice chew.
It feeds a crowd. This pumpkin bars recipe makes a half-sheet pan of pure bliss.
They freeze well.
Ingredients :
All Purpose Flour – I use unbleached King Arthur Flour.
Baking Powder – I recommend using aluminum-free to avoid a metallic taste.
Salt – Use regular iodized salt for baking.
Butter – this pumpkin blondie recipe isn't shy about how much butter it uses – ¾ pound. Use unsalted butter so you can better control the sweet/salty balance. Make sure your butter is softened to room temperature before starting the recipe.
Brown Sugar – I use light brown sugar, which gives the pumpkin blondies a lighter shade.
Eggs – I recommend resting the eggs at room temperature for 20-30 minutes, so they blend more cohesively with the room temperature butter.
Homemade Pumpkin Purée – Just kidding, you can use store-bought pumpkin puree as well, though if you have the homemade one, it will give the pumpkin bars a slightly lighter color.
Vanilla – Use a good vanilla extract
Pumpkin Pie Spice – You can use a store-bought blend or make your own with cinnamon, ginger, nutmeg, allspice and cloves.
White Chocolate Chips – or semi-sweet morsels. The white chocolate doesn't have the same gooey, melty quality as chocolate chips, but I prefer that for cutting the pumpkin bars into neat squares without smears.
Toasted Pecans – If you're not a nut person, you can skip them or substitute them for other nuts like walnuts or almonds.
Maldon Sea Salt – I add a sprinkle of flaky sea salt over the pumpkin bars just before baking to add a salty contrast to the sweetness of the blondies. This is optional, but I recommend it if you like that interplay.
Directions:
Sift the flour, baking powder, salt and pumpkin spice together in a medium mixing bowl and set aside.
In a larger bowl, cream the butter and brown sugar with a hand or stand mixer until very light and fluffy.
Add the eggs one at a time to the butter, mixing them entirely before adding the next egg.
Add the pumpkin purée and vanilla. Blend to combine.
Fold in the flour mixture in three additions, combining enough so there are no dry bits. Don't over-mix the pumpkin bar batter.
Stir in about ⅔ of the white chocolate chips and chopped toasted pecans.
Spread the pumpkin blondie batter into a prepared half-sheet pan (not a 13 x 9″ pan).
Top with remaining chocolate chips and pecans.
For a final flourish, grab a few healthy pinches of Maldon sea salt and rub it between your fingers to crumble it as you sprinkle it over the pan of pumpkin bars. Bake until a cake tester or toothpick comes out clean.
Let the bars cool for 15 minutes before cutting.
Pro-Tips:
Let the bars cool for at least 15 minutes before cutting into squares as they'll fall apart if you cut into them immediately.
I always line the sheet pan with parchment paper and leave a little flap on one end. After the bars have cooled, run a knife around the edges to loosen anything that may stick, then tip the sheet pan about 30°, grab the parchment end and in one smooth movement pull the pumpkin blondies onto a work surface to slice.
Because this makes a half-sheet pan of blondies, I find it better to use a long carving knife to cut even slices instead of sawing back and forth with a smaller blade.
For a smaller batch of pumpkin blondies
If you want to make less, you could halve the pumpkin bar recipe and use a quarter sheet pan to bake them in instead. Baking times may differ, so use your cake tester to verify doneness.
I used white chocolate chips and toasted pecans as my mix-ins for this pumpkin blondie recipe. However, you can change it up according to your tastes (or what you have on hand).
Variations and Swaps
Use another type of toasted nuts instead of pecans. Try walnuts, chopped toasted almonds, or hazelnuts.
Not a fan of brickle? (Who ARE YOU?), swap them out for mini chocolate chips or butterscotch morsels.
Be a purist. Leave out the extras and just sprinkle your pumpkin bars with a light sprinkle of Maldon sea salt for that yin/yan we all crave.
FAQ's
What's the difference between a blondie and a brownie?
Brownies are made with either cocoa powder or melted chocolate in the batter, whereas blondies are blonde and don't have chocolate as their base. Therefore blondies can take on other flavors like lemon, white chocolate, butterscotch, cinnamon or in this case, a pumpkin blondie recipe.
Are blondies supposed to be gooey?
Blondies typically don't have the chocolate required to actually take on a "gooey" texture, however, these pumpkin chocolate chip bars are baked at a lower temperature, which gives them a soft, moist chew akin to a brownie.
How do I know if my blondies are cooked?
Use a cake tester or toothpick inserted into the center of the pumpkin blondies. If it comes out clean (no batter stuck to it), the blondies are finished baking.
Can I make the pumpkin bar recipe in advance?
Yes. You can make a batch the day before you want to serve them. However, they're best when they're freshly baked.
Freezing and storage:
Store baked pumpkin blondies in an airtight container at room temperature for 2-3 days. You can also refrigerate the bars; however, it's best to let them rest on the counter for 20-30 minutes before enjoying them.
There's enough butter in this pumpkin blondie recipe that the bars will be at their soft, chewy best when they're at room temperature. If they've come straight from the fridge, the texture won't be as soft, and you'll miss out on the full flavor.
To freeze pumpkin bars, arrange the squares on a parchment-lined baking sheet so they aren't touching. Freeze until solid, then transfer the blondies to a resealable freezer-safe container or zip-top storage bag. Freeze for 2-3 months. Reach in and grab a pumpkin blondie whenever you're in the mood; just be sure to defrost it thoroughly before enjoying it.
What makes these pumpkin bars "blondies"?
You can tell by the crust. It's thin. Barely there. The way it shines and crackles, giving the faintest, flaky-crisp resistance. The interior is soft with a slight-stodgy-ness that would fool you into thinking it's under-baked.
What is a serving size?
I cut my pan of blondies into 48 squares, each about 2″ x 2″ (Eight sections on the long side and six on the short side). Cut larger servings by dividing the pan into 32 bars – about eight equal sections on the long side and four on the short.
The calorie count for this recipe is for a 2″ x 2″ pumpkin blondi.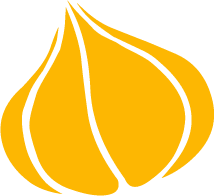 Tried this recipe? Leave a rating and review.
Your comments and shares are invaluable to me and the thousands of readers who use this site daily. If you've made the recipe, leave a star rating and review. We want to hear how you liked it.
We'd love it if you shared the recipe with your friends on social media!
Pumpkin Blondies
These moist, tender pumpkin blondies are perfect for fall. They're generously spiced, soft and chewy with crunchy toasted pecans and white chocolate or semi-sweet chips.
INGREDIENTS:
FOR PUMPKIN SPICE BARS
4

cups

all purpose flour

2

teaspoons

baking powder

1

teaspoon

salt

¾

pound

butter

(3 sticks) softened to room temperature)

3¾

cups

light brown sugar

firmly packed

4

large

eggs

1

cup

pumpkin puree

(not pumpkin pie filling)

1

tablespoon

vanilla extract

2

tablespoons

pumpkin pie spice

1

cup

pecans

divided

1

cup

chocolate chips

white chocolate or semi-sweet dark chocolate.

flaky sea salt

optional
DIRECTIONS:
PREPARE THE SHEET PAN:
Preheat the oven to 325°. Lightly spray a half sheet pan (17 x 12 x 1″) with vegetable spray. Line the bottom of the pan with parchment paper and set aside.
TOAST THE PECANS:
Spread the pecans on a baking sheet and toast for 10-15 minutes or until fragrant. Set aside. While pecans are toasting, making the pumpkin blondie batter.
ASSEMBLE THE DRY INGREDIENTS:
Sift together the flour, baking powder, salt and pumpkin pie spice in a large bowl. Set aside.
ASSEMBLE THE WET INGREDIENTS:
In another large bowl, combine the softened butter and brown sugar. Beat until light and fluffy, then add eggs one at a time. Beat the eggs thoroughly into the butter mixture before adding the next egg.

Add the pumpkin and vanilla to the butter mixture and beat until well combined.

Add ⅓ of the flour mixture to the butter mixture and use a large rubber spatula to fold in the dry ingredients until just incorporated. Continue in this fashion until all the flour is blended with butter mix.
STIR IN THE MIX INS:
Chop the toasted pecans and reserve about ⅓ cup for the top of the blondies. Add the remaining pecans to the batter. Stir in the chocolate chips (reserving ⅓ cup for the top of the blondies).

Transfer the pumpkin blondie batter to the prepared half-sheet pan. Use an offset spatula to smooth the batter evenly across the pan.

Sprinkle with reserved pecans and chips. If using the sea salt, grab a generous pinch and rub it over the sheet pan to crumble the salt finer.
BAKE:
Bake for 45-55 minutes or until a toothpick inserted into the center comes out with just a few crumbs (no, uncooked batter and, more or less, clean.

For moister, chewier pumpkin blondies, stick to the 45-50 minute range. For cakey pumpkin blondies, go the full 55.

Cool the blondies for at least 10-15 minutes before cutting them.
NOTES:
This recipe can be halved and baked on a quarter-sheet pan. Baking times may vary, so test it using a cake tester.
If you use a 13×9″ pan, the bars will be thicker and likely need a longer bake. Use the cake tester to verify that the pumpkin bars are cooked through.
NUTRITION:
Calories:
196.61
kcal
|
Carbohydrates:
28.39
g
|
Protein:
2.12
g
|
Fat:
8.65
g
|
Saturated Fat:
4.48
g
|
Polyunsaturated Fat:
0.79
g
|
Monounsaturated Fat:
2.5
g
|
Trans Fat:
0.24
g
|
Cholesterol:
31.3
mg
|
Sodium:
108.07
mg
|
Potassium:
79.33
mg
|
Fiber:
0.77
g
|
Sugar:
19.37
g
|
Vitamin A:
1004.18
IU
|
Vitamin C:
0.32
mg
|
Calcium:
35.97
mg
|
Iron:
0.91
mg
Pin it for later!