Have you ever seen those small sugar pumpkins at the market and wondered if you could make homemade pumpkin puree from scratch? You can. And it's easier than you think! Learn how to roast a pumpkin and puree the flesh for use in homemade pies, baked goods, soups and more. It's so easy to do, you can't even call this pumpkin puree, a recipe.
From mid-September and into November is high pumpkin season. So, if you've been thinking about cooking with pumpkin, this is the time to do it.
There are literally hundreds of different types of pumpkins, squashes and gourds (and only a few aren't recommended for human consumption).
First, let's debunk what's actually in a can of pumpkin puree. It ain't pumpkin. It's squash. And for most recipes, it's a fine substitute for making your own from scratch in a pinch.
However, if you're feeling a little more adventurous, cooking a pumpkin (and pureeing it) is super easy to do.
Which pumpkin to use for making puree from scratch?
With so many varieties of pumpkins, gourds and squash available, how do you know which one to choose to make puree? Let's look at the ones you're probably most familiar with.
Giant Pumpkins – Some pumpkins can grow to behemoth sizes, weighing well more than 200 pounds and measuring more than 70 inches around the middle. One variety, known as Big Max pumpkins, has a semi-sweet,mild flesh that you can use for lots of dishes.
The downside, aside from the obvious portability problems (how do you heave that into the back of your SUV?), is that it yields an unholy amount of pumpkin. Seriously… even pumpkin bread devotees would be overwhelmed by the sheer quantity.
Besides the main claim to fame for these behemoths is pure bragging rights in pumpkin growing competitions.
Smaller Pumpkins – A more diminutive variety are Jack Be Little Pumpkins, which are edible, but are so small, that they hardly seem worth the effort for the amount of pumpkin puree you'll get.
This variety of petite gourd is primarily ornamental. (I put a pile of them in a large bowl for my dining room table as a lazy nod to fall decorating).
The Goldilocks of pumpkins for cooking? Sugar Pumpkins.
Sugar pumpkins (a.k.a. pie pumpkins, baby pams and spooky) are the ones I recommend for making homemade pumpkin puree. Why? Because like baby bear's chair, porridge and bed they're just right…
Not too big, not too small, in other words — manageable.
One sugar pumpkin can weigh between 3-4 pounds which makes about 3-4 cups of homemade pumpkin puree. A perfectly reasonable amount.
This is less of a "recipe" and more of a method. So the ingredient list is short. Like one-ingredient short.
Ingredients for roasted pumpkin puree
Equipment needed for making homemade pumpkin puree
Sharp chef's knife (or Santoku)
Spoon
Sheet Pan
Parchment Paper
Food processor
How to roast a pumpkin
There's really nothing to roasting a sugar pumpkin (or any pumpkin for that matter). It's a matter of cutting the pumpkin, scooping the seeds (cause you're gonna want to get rid of the innards) and cooking it in a hot oven. Easy peasy.
I recommend lining a baking sheet with parchment paper (or you can use tin foil, sprayed with a little vegetable spray) just so it doesn't stick to the pan and make a mess.
Cooking time will depend on the size of your sugar pumpkin, but since most are in the 3-4 pound range, it's usually about 40 minutes, give or take a few.
Cues for knowing when your pumpkin is cooked
The color of the skin will get darker and more burnished and start to look dry and leathery.
The flesh should yield easily to a poke with a sharp knife and the blade will pull out without any resistance.
A well roasted pumpkin will yield considerably at the slightest touch. In the image above, I literally poked my finger (and it's not a particularly strong, "Wonder Woman" finger) into the side of the roasted sugar pumpkin and it immediately caved, like a bully when you stand up to them.
Even more notable, when I reached for the stem to turn the roasted pumpkin over and scoop the flesh, the entire skin shrugged off by itself (see photo below).
How to make pumpkin puree from scratch
Rinse the sugar pumpkin and pat it dry. (It's been sitting in a field, for heaven's sake — rinse it off).
Cut the pumpkin in half from stem to stern (a.k.a. vertically).
Use the spoon to scoop out the seeds and stringy parts (note: you might need to use your hands too).
Line the baking sheet with parchment paper.
Place the pumpkin (cut side down) on the parchment paper and roast in a hot oven for 40 to 45 minutes or until the skin is burnished dark and the flesh is very tender.
Let the pumpkin rest until it's cool enough to handle.
Remove the skin (mine literally lifted right off) – if it doesn't come off easily, use the spoon to scoop the flesh out of the skin.
Transfer the roasted pumpkin flesh to the food processor and pulse until smooth.
Is there really a difference between homemade pumpkin puree and canned?
One of the major things, that's quite apparent, is the color of the freshly made sugar pumpkin puree. It's lighter and brighter than the Libby's canned variety and the smell isn't as forward and musky. The flavor is fresher as well, without that tin-can aftertaste, though the puree still tastes like pumpkin.
Using homemade pumpkin puree instead of canned will naturally give your pies and baked goods a lighter color, but the overall taste is similar.
Look, I'm not saying that there's anything wrong with using canned pumpkin puree. In fact, I usually have a can in my pantry at all times (for pumpkin bread emergencies), but if you're curious, it's worth a try and the effort is truly minimal.
FAQ's
Can I use other types of pumpkins or squash to make puree?

Absolutely. You can do this with any type of edible squash, pumpkin or gourd. I recommend looking for a fruit that's in the 3-5 pound range, so it's worth your while, but not an overwhelming amount of puree.
How long will pumpkin puree last in the refrigerator?
Stored in an airtight container, it should last for 5 days, maybe a little longer.
Can I freeze the puree?
Yes. I recommend measuring out the puree into amounts that you'll normally use for a recipe and freezing it in plastic freezer bags or even in ice cube trays. (If using ice cube trays, after the puree is frozen transfer the cubes to a zip top freezer bag… then you can use just what you need, whenever you need it.)
Recipes using pumpkin puree you might like: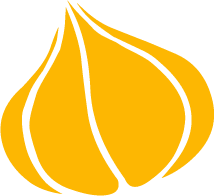 Tried this recipe? Leave a rating and review.
Your comments and shares are invaluable to me and the thousands of readers who use this site daily. If you've made the recipe, leave a star rating and review. We want to hear how you liked it.
We'd love it if you shared the recipe with your friends on social media!
How to make homemade pumpkin purée.
Sure, you can buy canned pumpkin puree, but it's not the same as the genuine article. Learn how to make your own pumpkin puree, for cakes, pies, casseroles and more.
INGREDIENTS:
3

pound

sugar pumpkin

not jack o'lantern
DIRECTIONS:
Preheat the oven to 400°F. Line a baking sheet with parchment paper.

Cut the pumpkin in half, vertically. Use a spoon to scrape out the stringy fibers and pumpkin seeds. Discard.

Place the pumpkin halves cut side down on the parchment.

Roast for 20-30 minutes or until the skin is dark brown and the pumpkin yields when you poke the skin.

Remove from the oven and let the roasted pumpkin cool until you can handle it. Remove the skin and stem and discard. (I literally lifted up the stem and the skin came right along with it — leaving behind the roasted squash.

Transfer the pumpkin to the work bowl of a food processor and pulse several times, scraping down the sides as needed, until the pumpkin purée is smooth.

Use the pumpkin puree immediately in a recipe, or keep it in an airtight container for up to 5 days in the refrigerator. You can also freeze the puree for up to 3 months when well wrapped.
NUTRITION:
Calories:
118
kcal
|
Carbohydrates:
29
g
|
Protein:
5
g
|
Fat:
1
g
|
Saturated Fat:
1
g
|
Polyunsaturated Fat:
1
g
|
Monounsaturated Fat:
1
g
|
Sodium:
5
mg
|
Potassium:
1542
mg
|
Fiber:
2
g
|
Sugar:
13
g
|
Vitamin A:
38614
IU
|
Vitamin C:
41
mg
|
Calcium:
95
mg
|
Iron:
4
mg
Pin it for later!