Want an easy, no-fail egg salad recipe? This deviled egg salad is simple to make with everyday ingredients and tastes just like your favorite deviled eggs. This makes the best egg salad sandwich, but is also good for a keto snack or appetizer spread!
Deviled Egg salad starts with hard boiled eggs
You can't make egg salad without cracking a few eggs… but you're going to want to boil them first. The key to good egg salad is cooking the eggs enough so that the yolks are completely cooked without being overcooked. Like the childhood classic, Goldilocks and the Three Bears — they should be JUST RIGHT.
Does it matter if your eggs are over-cooked or under-cooked?
Yes.
Undercooked eggs are moist in the center. Instead of being a uniform sunny-egg yellow, they can be darker (especially towards the center of the yolk) and have more moisture in them.
More moisture means they'll clump. Even as you mash them to bits, they'll never quite smooth out the way we want for a proper deviled egg salad. You want the egg yolks to practically melt into deviled egg sauce, but it won't happen if your eggs are undercooked.
Overcooked eggs get that unsightly green ring around the yolks. It's not harmful to eat, but it certainly isn't attractive. The only green I want floating around my egg salad is a little celery or green onion.
The green ring occurs during a chemical reaction between sulphur from the egg whites and iron from the egg yolk.
But fear not. I've got the secret to perfect boiled eggs for this devilishly good salad.
The graphic below shows the difference between undercooked, overcooked eggs and the just-right happy medium that's perfect for a deviled egg salad.
How to hard boil eggs for deviled egg salad
Place the eggs in a pan and fill it with enough water to cover the tops of the eggs by one inch.
Bring the water to a boil and set your timer for 2 minutes.
Once the timer goes off, remove the eggs from the heat and let them sit in the hot water for 12 minutes (I know — a timer comes in handy for this.)
While the eggs cook/rest – prepare an ice bath by filling a large bowl with ice and cold water.
After the timer goes off, transfer the eggs to the ice bath and let them chill for 12-14 minutes. (You want them to be chilled all the way through).
Then you can crack and peel the eggs for this deviled salad.
Ingredients for deviled egg salad recipe
Eggs
Mayonnaise
Dijon Mustard
Whole Grain Dijon (Pommery)
Lemon Juice
Worcestershire
Hot Sauce
Salt & Pepper
Celery
Green Onions
Smoked Paprika
Italian Parsley (optional)
About the ingredients:
Eggs:
This recipe uses large sized eggs. You can use white, brown, cage free, organic, or eggs that have a pedigree from Harvard. Just make sure they're from a hen and you'll be fine.
Mayonnaise:
I recommend using Duke's (if you can get it) or Hellman's if you can't. If you've got another brand that you swear by, then, by all means use it.
The one thing I can't abide is Miracle Whip. It's not mayonnaise, which is made from egg yolks and oil. Miracle Whip is considered "salad dressing" by food manufacturers – because it doesn't meet the threshold of being at least 65% oil by weight and is "enhanced" with things that don't belong… like water and high fructose corn syrup, among other ingredients.
I know it sounds like I'm being sanctimonious, but I'm truly not a fan.
Now I know there are MW devotees out there and I'm sorry to call your baby "ugly". However, before you trash this perfectly good recipe, try it with real mayonnaise first. If it's still not to your liking, then maybe we can't be friends… or at we'll be friends* with an asterisk.
Mustard:
I use two types of mustard in this recipe — and neither one of them is Heinz yellow. Not that we don't like it on a hot dog, but for this, the tangy wine-infused blend of Dijon and whole grain Dijon (that's the one where you can see whole mustard seeds) gives this deviled egg salad a great flavor.
Lemon Juice:
Adds just a touch of acidity to the deviled egg salad blend.
Worcestershire Sauce:
Is an umami bomb. If you're vegetarian you can skip it (it has anchovies in it), otherwise a few shakes make a difference.
Hot Sauce:
Not enough to make it spicy. Just to give it more flavor. Hot sauces are made with vinegar, which adds another layer of acidity and makes this deviled egg salad, lip-smacking good. I usually stick with Crystal's, but you can also use Tabasco or whatever is currently lurking in your pantry.
Celery and Green Onions
Finely diced celery and green onions add a little texture and crunch to the egg salad without overpowering it or sending the flavors in a completely different direction. Besides, introducing a vegetable must make it healthy right? Ok, it's healthy**. More asterisks.
Paprika
No platter of deviled eggs would be complete without a sprinkle of paprika — that means you can't skip it with this deviled egg salad, either. Use sweet or smoked paprika for the egg salad, depending on your tastes.
Most egg salad recipes just chop or mash the eggs and whites together in one big bowl with the rest of the ingredients. This method uses one extra bowl (I used a cereal bowl — so it's not as if I've dirtied up the whole kitchen) and I use this to make the deviled egg dressing for the salad mixture.
How to make deviled egg salad:
Peel the hard boiled eggs and slice them in half.
Pop the yolks out into a small bowl and mash them well with the tines of a fork.
Combine the mayonnaise, mustards, lemon juice, worcershire, hot sauce, salt and pepper and mix to combine.
Add the mayonnaise blend to the mashed egg yolks and stir well to combine. (Taste to see if you want more hot sauce — I usually do).
Use a potato masher, pastry blender or tines of a fork to mash the egg whites into fine crumbles. You can also finely chop them with a knife, but I like getting out my aggression on the whites.
Combine the deviled egg salad dressing with the whites and mix to combine.
Stir in the celery and green onions and refrigerate.
Garnish with paprika just before serving.
Refrigerate the egg salad before using
I think that refrigerating the deviled egg salad for at least an hour before using will give the flavors a chance to marry. Plus, chilled egg salad just seems right. No one wants room temperature eggs and mayonnaise, right?
Just cover it with a little plastic wrap and stick it in the fridge for a bit. It's gonna be fab!
Other variations and swaps for the egg salad recipe:
Swap finely minced white onion for the green onion in the recipe. It's a bit sharper.
For greater heat, swap horseradish for the hot sauce. Start with 1-2 teaspoons and taste along the way.
For a completely different vibe, add a few tablespoons of fresh chopped dill. This will give an unexpected freshness and herbal quality to the deviled egg salad.
Instead of lemon and hot sauce, add a splash of pepperoncini pepper juice and a few finely minced pepperoncinis for a tangy zing.
I made this egg salad recipe for a family weekend in the Keys and my tasters loved it. In fact, one (who normally doesn't like egg salad sandwiches) commented on how good it was. (It also could have been that we were out at the reef — and it was the only food on the boat, but I'm not one to quibble). In any case, there weren't any leftovers.
FAQ's
What's the best way to store leftover deviled egg salad?
In an airtight container in the refrigerator.
How long will prepared deviled egg salad last in the fridge?
This salad should hold up for 3-4 days. Stir before using.
Can I freeze egg salad?
I've never tried it, but I wouldn't advise it. The cells in the fresh vegetables will expand when frozen and the cells will likely burst allowing any moisture to leak from them. Don't do it.
Various uses for deviled egg salad
Obviously, you're gonna want an egg salad sandwich, but if you're looking for more inspiration, here are my picks:
I like mine on toasted whole wheat bread, but other options would be stuffing it in a pita pocket with lettuce and tomato, or mounding some into a split croissant.
For a breakfast sandwich, toast a bagel or english muffin and top with a sausage patty, a scoop of deviled egg and a slice of ripe tomato.
Serve deviled egg salad in a bowl with a small spreader knife and arrange toast points or crackers around it for a snack or hors d'ouvres
Fill endive leaves with deviled egg salad for a keto-friendly snack.
Place slices of monterey jack cheese on a tortilla, fill with egg salad and griddle in a hot skillet for an egg salad quesadilla.
What to serve with egg salad sandwiches:
Want more sandwich inspiration? These classic salads go great between two slices of bread: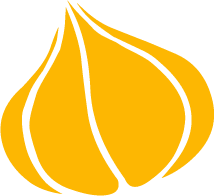 Tried this recipe? Leave a rating and review.
Your comments and shares are invaluable to me and the thousands of readers who use this site daily. If you've made the recipe, leave a star rating and review. We want to hear how you liked it.
We'd love it if you shared the recipe with your friends on social media!
Deviled Egg Salad
It's not your grandma's egg salad. This one is tangy, zippy and ideal tucked between two slices of toasted wheat for the ultimate egg salad sandwich. You'll also love this Deviled Egg Salad as a snack, spread on crackers or used as a keto and paleo friendly dip for crudite.
INGREDIENTS:
8

large

eggs

⅓

cup

mayonnaise

2

tablespoons

Dijon Mustard

1

tablespoon

whole grain dijon mustard

1

teaspoon

lemon juice

1

teaspoon

worcestershire sauce

1-2

teaspoons

hot sauce

or to taste (optional)

salt and pepper

to taste

1

stalk

celery

finely diced

2

scallions

finely diced
GARNISHES
sprinkle of smoked or sweet paprika

chopped Italian parsley

optional
DIRECTIONS:
Place the eggs in a large saucepan and fill with enough cool water to cover the eggs by 1″. Bring the water to a full boil and cook for 2 minutes. Remove the pan from the heat and let the eggs rest for 12 minutes in the hot water.

While the eggs rest, prepare an ice bath by filling a large bowl with ice and water. When the eggs have cooked in the hot water, transfer them to the ice bath and soak for 12-14 minutes or until they are completely chilled throughout.

Peel the eggs and slice them in half. Remove the yolks and transfer to a small bowl. Use the tines of a fork to mash the cooked egg yolks to fine crumbles. Add mayonnaise, Dijon mustard, Whole Grain Dijon Mustard, lemon juice, worcestershire sauce, and hot sauce to the egg yolks and mix well until smooth and creamy.

Mash the egg whites with a potato masher, or just chop finely with a knife and transfer the chopped egg white to a medium bowl. Add the egg yolk mixture, celery and scallions to the egg whites and stir to combine.

Sprinkle with paprika and chopped parsley if using and serve.
NUTRITION:
Calories:
283
kcal
|
Carbohydrates:
3
g
|
Protein:
13
g
|
Fat:
24
g
|
Saturated Fat:
5
g
|
Polyunsaturated Fat:
10
g
|
Monounsaturated Fat:
7
g
|
Trans Fat:
1
g
|
Cholesterol:
380
mg
|
Sodium:
438
mg
|
Potassium:
215
mg
|
Fiber:
1
g
|
Sugar:
1
g
|
Vitamin A:
668
IU
|
Vitamin C:
3
mg
|
Calcium:
74
mg
|
Iron:
2
mg
Pin this egg salad recipe for later!