Everyone needs a good tuna salad recipe and this one is the best. It's dressed up with jalapeño, hot sauce, fresh cilantro and lime for a spicy tuna salad that makes an awesome tuna sandwich, great tuna melts and can even be tossed with cooked macaroni for an impromptu tuna pasta salad. Use canned tuna for this spicy tuna recipe.
You might be wondering why I would bother sharing a recipe for tuna salad. Most people make their tuna according to their own tastes – as it should be. However, if you're looking for inspiration, this fresh and flavorful spicy tuna recipe and it can easily be customized to your tastes.
Ingredients for tuna salad
Canned Albacore Tuna
Celery
Green Onions
Jalapeno
Mayonnaise
Lime
Cilantro
Hot Sauce
Pepper
Use canned tuna (packed in water) for this recipe. Personally, I'm fond of Kirkland brand from Costco as there's more tuna in each can than other brands on the market and it's wild caught.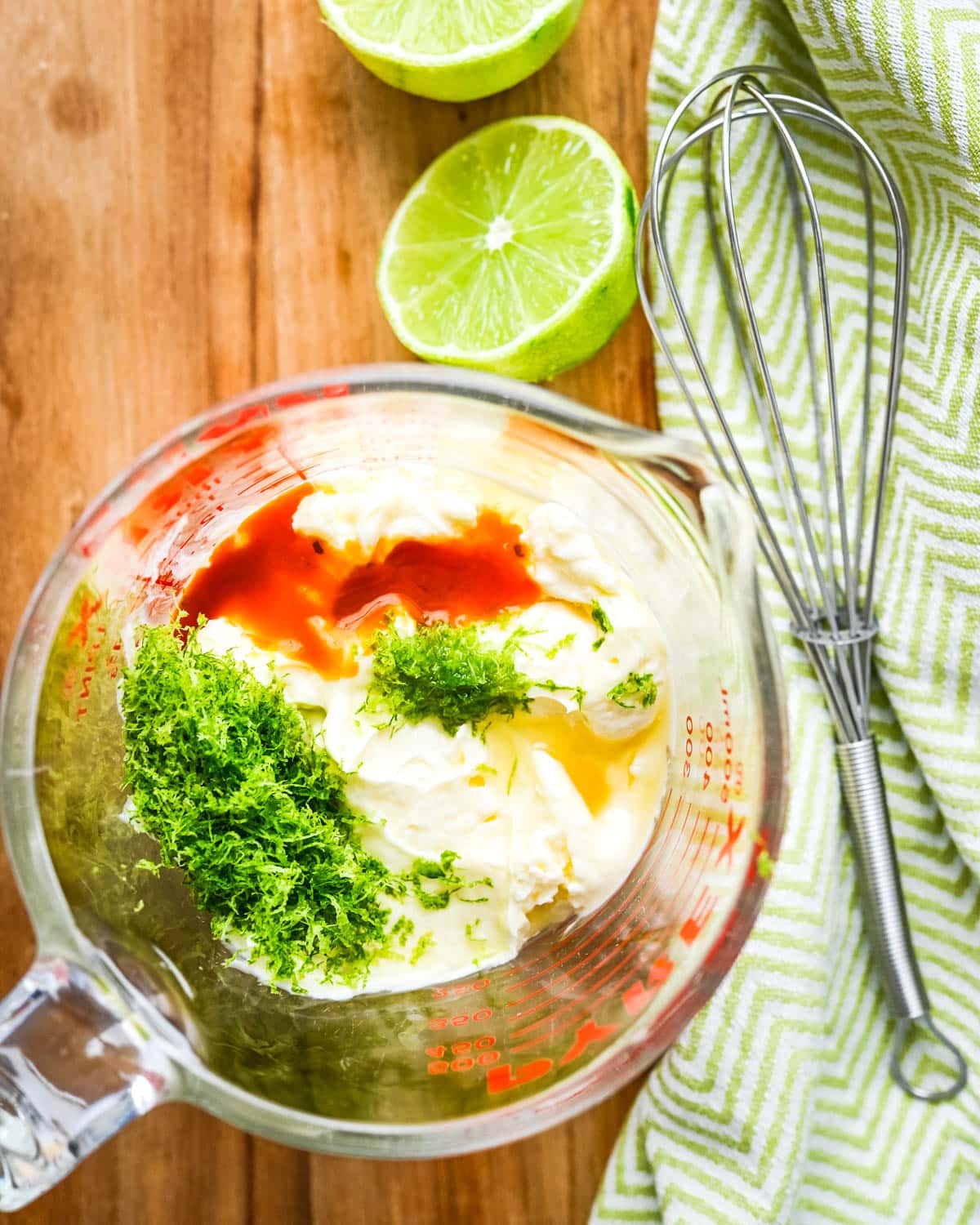 This recipe starts with a tangy, zippy, cilantro lime dressing. It's made with mayonnaise, lime zest, lime juice, hot sauce (the hotter the better) and fresh chopped cilantro. Herbs, hot sauce and citrus, might sound like an odd combination, but it makes the best tuna salad sandwiches.
For the spicy dressing:
Combine mayonnaise, lime zest, lime juice, hot sauce and cilantro in a small bowl or 2-cup glass measuring cup.
Whisk to combine.
Taste for seasonings and adjust to the way YOU like it.
About the hot sauce
In this recipe, I use a hot sauce that's made from Caribbean Scotch Bonnet peppers — we're talking HOT. But with the other ingredients, the heat is softens into a pleasant tingle on the tongue.
If you're not into spice, you can skip it. Have a favorite hot sauce? Use it here — but keep in mind that all hot sauces aren't created equal.
Therefore, it's important to taste all along the way, to make sure it's not too spicy or too mild… Like Goldilocks, you want it JUST RIGHT.
How to make spicy tuna salad:
Add the drained tuna fish to a large bowl and flake it apart with a fork to avoid big chunks of tuna fish in the salad.
Add the celery, green onions and jalapeno and toss to combine.
Pour the dressing over the tuna mixture and mix well.
Taste for seasoning.
Not creamy enough? Add more mayonnaise.
Want more spice? Add more hot sauce, jalapeño, black pepper (or all 3).
Want more freshness? Add more cilantro or a squeeze more lime juice.
That's the beauty of easy tuna recipes; they're meant to be fiddled with and adjusted to the way YOU like.
FAQ's
How long will tuna fish salad last?
You can keep tuna salad refrigerated, in a sealed container, for up to 5 days. (If the mayonnaise and lime juice separate after a few days, just stir it back together until it's homogenized.)
Can I freeze tuna salad?
No. It's got fresh vegetables (celery, green onion & jalapeños, which don't do well in the freezer. They would end up leaking liquids into the salad mixture.
Can I use Miracle Whip?
I'm not a fan of that particular "tangy zip", but if it's your thing, go for it.
Pile some of this spicy tuna between two slices of bread, toast or English muffins for a quick tuna fish sandwich for brown bagging. Easy peasy.
Or go for the ULTIMATE tuna sandwich (below). It includes a soft brioche bun, pepper jack cheese, juicy ripe tomatoes, crunchy pickles and a healthy dose of mashed avocado. I'm telling you, it's the tuna fish sandwich of your dreams.
Making the ultimate tuna fish sandwiches:
Split the buns and place a piece of spicy pepper jack cheese on the bottom buns.
Place the buns on a baking sheet and heat for a few minutes to toast the tops and melt the cheese.
Mound a few scoops of spicy tuna salad over the cheese.
Add pickled cucumbers and fresh tomato slices.
Spread mashed avocado liberally over the top bun and assemble the sandwich.
More ways to garnish a spicy tuna salad sandwich:
Boston Bibb Lettuce
Pickled Jalapeños
Fresh Cilantro Leaves
Sliced Radishes
Melted Swiss or American Cheese (white preferred to yellow)
Crunchy potato chips (weird, but good).
More recipes like this:
More canned tuna recipes you'll love: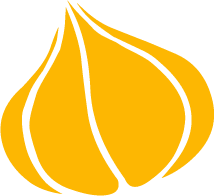 Tried this recipe? Leave a rating and review.
Your comments and shares are invaluable to me and the thousands of readers who use this site daily. If you've made the recipe, leave a star rating and review. We want to hear how you liked it.
We'd love it if you shared the recipe with your friends on social media!
Spicy Tuna Salad For Sandwiches and More
This spicy tuna salad recipe is chock full of fresh ingredients like cilantro, lime, hot sauce and jalapeños. This mayonnaise based tuna salad is perfect for tuna sandwiches, tossed with pasta for a quick tuna pasta salad and makes awesome tuna melts.
INGREDIENTS:
FOR THE TUNA SALAD RECIPE:
28

ounces

tuna packed in water

well-drained, flaked with a fork (I like Kirkland Brand) I used 4, 7-oz cans.

2

stalks

celery

finely diced

1

bunch

green onions

finely diced

1

jalapeño

stemmed, seeded, minced

¾

cup

mayonnaise

according to your tastes

1

lime

zested and juiced

1

tablespoon

habanero hot sauce

(or more or less — according to your tastes)

½

teaspoon

freshly ground black pepper

½

cup

cilantro

roughly chopped
FOR THE ULTIMATE TUNA SALAD SANDWICH:
8

brioche buns

1

ripe tomato

sliced crosswise

2

ripe haas avocado

peeled and mashed with a fork

8

slices

spicy pepper jack cheese

(sandwich slices from the deli)

1

recipe

Quick Pickled Cucumbers
DIRECTIONS:
MAKE THE SPICY TUNA SALAD
Open the cans of tuna and drain the water from them very well. Transfer the flaked albacore to a medium bowl and break it apart with a fork.

Add the chopped celery, green onions and jalapeno to the tuna and toss to combine.

Measure out about 3/4 cup of mayonnaise in a 2 cup glass measure. Add the lime zest, lime juice, hot sauce, black pepper and cilantro. Whisk to combine.

Pour the mayonnaise mixture over the tuna salad and toss until well combined. If the tuna is too dry for your tastes, Add more, 1 tablespoon at a time until it's the way you like it. Adjust seasonings if necessary.
MAKE THE SANDWICHES
Preheat the oven to 350°.

Open the brioche buns and place them on a baking sheet. Place a slice of pepper jack cheese on the bottom portion of each bun and transfer to the oven to toast the top bun and melt the cheese. (About 5-8 minutes).

Remove the buns from the oven and top each slice of melted cheese with a mound of tuna fish, pickled cucumbers and a tomato slice.

Spread the mashed avocado over the top bun and top the sandwich with the avocado half. Enjoy
NOTES:
(I used Kirkland brand– I think it actually has more tuna in it than some of the national brands — go figure)
NUTRITION:
Calories:
671
kcal
|
Carbohydrates:
45
g
|
Protein:
16
g
|
Fat:
49
g
|
Saturated Fat:
18
g
|
Polyunsaturated Fat:
11
g
|
Monounsaturated Fat:
10
g
|
Trans Fat:
0.04
g
|
Cholesterol:
171
mg
|
Sodium:
701
mg
|
Potassium:
359
mg
|
Fiber:
4
g
|
Sugar:
1
g
|
Vitamin A:
1265
IU
|
Vitamin C:
14
mg
|
Calcium:
224
mg
|
Iron:
2
mg
Pin "Spicy Tuna Salad Sandwich" for later!