Cheesy Avocado Tuna Melt Quesadillas
This is a riff on two classic bites. A crispy-gooey avocado tuna melt and crispy-gooey quesadilla. Doesn't that sound like the ultimate combo? I use my fresh, spicy Mexican tuna blend and two cheeses in my tuna melt quesadilla, but don't be constrained by the specific ingredients in the recipe. If you've only got one cheese or don't have the ingredients for a pico de gallo, don't fret. Look around your fridge and pantry to improvise and make the tuna quesadilla recipe your own.
Tuna Melt Quesadilla Ingredients
Flour Tortillas
Avocado
Pepper Jack Cheese
Cheddar Cheese
This comfort food classic was born of persistent, nagging, undeniable craving. You know when you're hankering for something hot and gooey and you want it NOW? That's when you have to get creative and poke through the refrigerator to see what you have. On this occasion, I had the remnants of my favorite tuna salad, cheese (I always have cheese) and an avocado that was on the verge of turning (you know what I mean?) However, I was out of bread to use for my favorite avocado tuna melt. I figured flour tortillas would make a reputable substitute and the tuna quesadilla was born.
Gooey, but not too gooey
The perfect tuna melt quesadilla should have a crisp outside and be soft, gooey and melted into one cohesive, but layered filling. It's easy to let your eyes become bigger than your stomach when assembling this, but you want to resist that urge, otherwise, the whole tuna quesadilla will fall apart and become a soggy mess… Not what you want.

Best tortilla size to use for tuna quesadillas?
I use medium (soft taco sized) tortillas, about 6″ to 6 1/2″ in diameter. You can also do this with street taco sized tortillas, just mind the amount of filling and scale it down. I'd avoid using bigger than that, just because it would be tougher to flip a king size Mexican tuna melt stuffed with avocado and cheese.
The order of assembly is important here. You want the filling to be blanketed in cheese, right? That means cheese on the top and cheese on the bottom. The avocado and tuna salad are tucked in between the cheeses, so you get melty satisfaction on both sides. Follow the order below to assemble your quesadilla.
How to build a Mexican tuna quesadilla
Flour tortilla.
Pepper jack cheese (use sliced or shredded).
Mashed avocado.
Prepared spicy Mexican tuna salad (or your favorite tuna salad recipe).
Cheddar cheese (sliced or shredded).
Flour tortilla.
When the quesadillas are assembled, heat a large skillet over medium heat. Spray it well with non-stick cooking spray and carefully transfer the tuna quesadilla to the hot pan.
Tips for moving quesadillas:
In order to avoid losing the contents of the tuna quesadillas, you'll want to use a wide spatula that will cover most of the surface of the tortilla.
Place one hand over the top tortilla and carefully slide the spatula beneath the bottom flour tortilla. In one swift movement with your hand still firmly placed on the top half, holding it steady, transfer the tuna melt quesadilla to the hot pan.
Let it cook for several minutes until the cheese starts to get melty and the bottom tortilla starts to crisp and brown.
Use the same one-hand-on-top method to flip the quesadilla to the other side. Look at that golden crust and uber cheesy, melty avocado tuna filling. This is seriously drool-worthy, folks. It hits your most primal pleasure zones (in a G-Rated manner).
After the tuna melt is cooked, use the same tried and true method to transfer it to a cutting board. BUT. DON'T. SLICE. IT YET. It needs to rest and (for lack of a better word) coagulate for a minute or so. Once it's rested and isn't quite as malleable, use a chef's knife to cut it. This is IMPORTANT. Don't use a serrated knife for slicing because the tortillas will just slide around on and over the filling. This job requires a sharp Chef's knife and a firm, quick cut. No sawing motion.
How to cut a tuna melt quesadilla
Place the knife directly over the tuna quesadilla so that the tortilla is covered by the sharp knife blade from one side to the other (tip to hilt).
In one swift, rocking motion (tip to hilt), cut through the quesadilla.
Some of the filling may ooze out, but you can simply nudge it back into place with a spoon (or your finger.
Come on. You know you want a bite of this. Top your avocado tuna melt quesadilla with my fresh pico de gallo or fresh tomatillo salsa. Those bright, fresh flavors are the perfect companion to this comfort food classic. The light spice from the Mexican tuna salad combined with the fresh bite of chile spiked pico or salsa is a dynamite combination and the melty cheeses and soft avocado meld with the fresh, bright flavors in a union of opposites that quite clearly ATTRACT.
More Mexican Inspired Favorites:
Garlic & Zest is a participant in the Amazon Services LLC Associates Program an affiliate advertising program designed to provide a means for sites to earn advertising fees by advertising and linking to Amazon.com.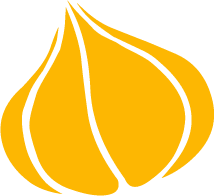 Tried this recipe? Leave a rating and review.
Your comments and shares are invaluable to me and the thousands of readers who use this site daily. If you've made the recipe, leave a star rating and review. We want to hear how you liked it.
We'd love it if you shared the recipe with your friends on social media!
Tuna Melt Quesadillas
Quesadillas definitely rank as a comfort food – and frankly, so does a good tuna melt. Get them both in the same dish!
INGREDIENTS:
4

small flour tortillas

1

avocado

thinly sliced

1

cup

prepared tuna salad

⅔

cup

pepper jack cheese

slices or shredded

⅔

cup

cheddar cheese

slices or grated

1

cup

pico de gallo (or other fresh salsa)

recipe on this site
DIRECTIONS:
MAKE THE QUESADILLAS
Cut the avocado in half, remove the pit and scoop the flesh into a bowl. Use the back of a fork to roughly mash the avocado.

Place a tortilla on a cutting board and mound 1/3 cup of pepper jack cheese onto it, spreading it out to within half an inch of the edge of the tortilla.

Top with half of the avocado mixture and gently spread it out over the cheese.

Spoon half of the prepared tuna salad over the avocado. Top with half of the cheddar cheese and top with another flour tortilla. Assemble the second quesadilla in the same manner.

Spray a large skillet with vegetable spray and place it over medium heat on the stove. Place one hand on top of a tuna quesadilla and carefully slide a wide spatula underneath it. Carefully transfer the quesadilla to the skillet and cook until the bottom of the tortilla begins to brown and crisp and the cheese starts to melt, 3-4 minutes.

Use a large spatula to carefully slip under the quesadilla. Place your hand on top of the quesadilla and in one quick movement, flip the quesadilla in the pan. Cook until the bottom of the quesadilla is crisped and browned and the cheese is melty. Remove from the heat.

Transfer quesadilla to a cutting board and let it rest for a minute before cutting into it. Use a large chef's knife to cut into 4 equal pieces — not sawing the quesadilla — but setting the sharp blade across the quesadilla and pressing from the tip to the hilt, until it splits. If anything oozes out, nudge it back in with a spoon (or your finger).

Serve with pico de gallo or fresh salsa
NUTRITION:
Calories:
419
kcal
|
Carbohydrates:
28
g
|
Protein:
24
g
|
Fat:
24
g
|
Saturated Fat:
10
g
|
Cholesterol:
43
mg
|
Sodium:
962
mg
|
Potassium:
403
mg
|
Fiber:
4
g
|
Sugar:
7
g
|
Vitamin A:
703
IU
|
Vitamin C:
8
mg
|
Calcium:
319
mg
|
Iron:
2
mg
Pin "Cheesy Avocado Tuna Melt Quesadilla" For Later!