Got a craving for steak tacos, look no further than this Carne Asada Tacos recipe. It's made with grass-fed steak, a super-easy wet rub and crowned with grilled avocados and tangy, crisp, tangy, pink pickled onions. This quick and easy carne asada recipe doesn't take time to assemble (the steak taco marinade only takes 5 minutes), but the longer the marinade soaks into the beef, the better it will be. Best of all, you can find all the ingredients for tacos carne asada at your local Sprouts Farmers Market.
This post is sponsored by Sprouts Farmers Market. All opinions are my own.
Ever since Sprouts Farmers Market opened in my area, it's been my go-to spot for fresh, natural and organic produce, quality meats and seafood, bulk items and an array of baked goods and grocery products at great prices. Sprouts' unmatched produce selection is what gives the store its broad appeal. Their produce prices are on average 20 to 25 percent below traditional supermarkets.
Sprouts Butcher Shop has a great selection of house-made sausages and Grass Fed Beef. With smart buying and high volume, Sprouts is able to deliver all-natural, never frozen, grass-fed and USDA Choice beef, chicken and pork at affordable prices. It was their wide selection that prompted me to this carne asada tacos recipe in the first place.
What Is Tacos Carne Asada Made Of?
The short answer is "beef". But traditionally, it would be a flap steak, skirt steak, hangar steak or even flank steak. That said, you can use anything from those humble cuts to as high falutin' as you like. For this quick and easy carne asada recipe, I used a good quality grass fed sirloin steak from my local Sprouts Farmers Market.
We don't eat beef all that often, so when we do, I want it to be GOOD! You know what I mean? This Carne Asada Tacos recipe IS. And the grass fed beef makes it better for us too.
Why Use Grass Fed Beef For Mexican Steak Tacos?
It's All Natural. That means, minimally processed with NO artificial ingredients.
It contains NO antibiotics or growth hormones. EVER.
It's higher in Omega-3 Fatty Acids than grain-fed beef.
It's always, fresh – never frozen… at least at Sprouts, it is.
In addition to the grass fed beef, they also had the rest of the ingredients needed for this quick and easy Carne Asada recipe. Start earlier on in the day or even the day before with the steak taco marinade.
Marinade Ingredients For Mexican Steak Tacos Recipe
Grass Fed Steak (I used Sirloin)
Lime Zest
Garlic
Cumin
Red Pepper Flakes
Kosher Salt
Black Pepper
Olive Oil
The wet rub for Mexican steak tacos is really easy to make and takes about 5 minutes, if you're slow about it… Slather it over the grass fed beef and let those flavors really penetrate the meat.
Tacos Carne Asada Marinade
The marinade is a tangy, garlicky blend of lime zest (no juice), lots of garlic, cumin and a touch of red pepper flakes, plus salt and pepper. A little olive oil holds the marinade loosely together and coats the grass fed steak with amazing flavor.
Grilling Mexican Steak Tacos
A charcoal grill would be the most authentic way to cook the grass fed steak and I certainly don't want to dissuade you from that, however, to make this a quick and easy carne asada recipe, I opted for the gas grill AND enlisted my grill master for the task. He used a good meat thermometer to grill the grass fed steak to our preferred doneness (medium rare) and the meat was resting on a cutting board in under 10 minutes. As the beef rested, he grilled the avocados and corn tortillas…
Grilled Avocados?
Yes! It's so easy, takes even less time than the steak and grilling adds a smokiness and depth to the fruit (avocado are technically a fruit). Brushed with a little lime juice, olive oil, salt and pepper, grilled avocados take on a whole new dimension. The key to grilling them, is to cut them in halves or wedges and leave them in their skins to grill. It helps to maintain their shape and structure — and not mangle the wedges when flipping. When the avocados have some good char marks, remove them and peel off the skins to slice them again into strips for garnishing the Mexican steak tacos.
Heating corn tortillas on the grill
Warming the tortillas on a hot grill makes them more pliable, and those bits of char on the masa shell add flavor.
It only takes a few minutes, so you don't want to leave the fire while they're toasting.
Now, let's get back to that beef! Just look at perfectly grilled cut of grass fed steak. I give my grill master BIG props for this one! We sliced it thin and piled it into the corn tortillas with the grilled avocados and the rest of the fixin's.
Favorite Toppings For Tacos Carne Asada
Hatch Chile Salsa (From Sprouts Farmers Market)
Queso Fresco Crumbled Cheese
Fresh Cilantro
Wedges of Lime
Other Optional Garnishes:
More Mexican taco and enchilada recipes:


Garlic & Zest is a participant in the Amazon Services LLC Associates Program an affiliate advertising program designed to provide a means for sites to earn advertising fees by advertising and linking to Amazon.com.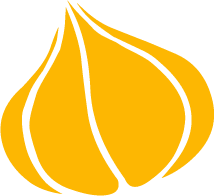 Tried this recipe? Leave a rating and review.
Your comments and shares are invaluable to me and the thousands of readers who use this site daily. If you've made the recipe, leave a star rating and review. We want to hear how you liked it.
We'd love it if you shared the recipe with your friends on social media!
Grilled Steak Tacos
Take your tacos up a notch with these tangy, smoky grilled steak tacos. Top them with your favorite toppings like pickled onions, queso fresco and slices of avocado. Using grass fed beef makes these carne asada tacos a healthier alternative to conventional beef.
SPECIAL EQUIPMENT:
Gas or Charcoal Grill

Meat Thermometer
INGREDIENTS:
FOR THE WET RUB
1

lime

zested

3

large cloves

garlic

minced

1

teaspoon

cumin

1

teaspoon

kosher salt

½

teaspoon

freshly ground black pepper

¼

teaspoon

crushed red pepper flakes

2

tablespoons

olive oil

1½

pounds

grass fed sirloin steak
FOR THE CARNITAS TACOS:
2

Haas Avocados

2

tablespoons

lime juice

2

tablespoons

olive oil

sprinkle

salt and pepper

1

cup

pickled onions

1

cup

queso fresco

1

cup

salsa verde

(I used Sprout's Hatch Chile Salsa)

8

corn tortillas
DIRECTIONS:
SEVERAL HOURS OR ONE DAY BEFORE, MAKE THE RUB:
In a small bowl, combine the lime zest, garlic, cumin, salt, pepper, and red pepper flakes. Add the olive oil and stir to combine.

Place the steak on a rimmed pan or dish and coat both sides with the wet rub. Cover with plastic wrap and refrigerate for at least 4 hours or overnight.
GRILLING:
About half an hour before cooking, take the steak out of the refrigerator to come to room temperature.

Heat the grill to a medium high heat (about 450°).

Cut the Avocados into quarters, removing the pit but leaving the skin on. Brush the avocado with lime juice, olive oil and sprinkle with salt and pepper.

Grill the steak to your desired doneness,(about 4-5 minutes per side for medium rare) Use a meat thermometer to assure the correct temperature. Transfer to a cutting board and let rest for 3-4 minutes before slicing.

Grill the avocado, about 2-3 minutes per side and transfer to a platter. Grill the corn tortillas for 1-2 minutes to warm them and get some grill marks.
TO SERVE THE CARNITAS:
Slice the steak into thin strips and arrange on a platter. Peel the skins from the avocados and slice lengthwise into thirds. Arrange the avocados with the steak. Wrap the warm corn tortillas in a dish towel to keep warm and soft. Serve with queso fresco, salsa verde and pickled onions.
NUTRITION:
Calories:
774
kcal
|
Carbohydrates:
44
g
|
Protein:
49
g
|
Fat:
46
g
|
Saturated Fat:
11
g
|
Cholesterol:
125
mg
|
Sodium:
1350
mg
|
Potassium:
1413
mg
|
Fiber:
11
g
|
Sugar:
8
g
|
Vitamin A:
783
IU
|
Vitamin C:
23
mg
|
Calcium:
298
mg
|
Iron:
5
mg
Pin "Tacos Carne Asada" For Later!