Are you familiar with Tinga? It's a Mexican dish made from chipotle chiles in adobo, tomatoes and onion. There are many variations of tinga tacos, from pulled chicken to pork shoulder tacos and this one is inspired by Top Chef Master, Rick Bayless from his cookbook, Mexican Everyday. His tinga de puerco includes diced potato in the spicy, meaty pork braise and is gilded with simple, fresh toppings.
The back story: Last week, I took butcher paper wrapped bundle from the freezer that I thought was a chuck roast. I thawed the meat with the intention of making a Homestyle Pot Roast — until I unwrapped it and found myself staring at a 2 1/2 pound bone-in pork shoulder. D'oh! When life gives you Boston Butt — make Pork Shoulder Tinga Tacos.
This actually turned out to be a happy mistake, however. Despite a mutual craving for pot roast, this tinga de puerco was every bit as tender, flavorful and satisfying as that other slow-cooked cut of meat — but this one had a Mexican bent… And you know, everything's better on a tortilla.
Ingredients For Tinga De Puerco
Pork Shoulder (aka Boston Butt)
Red Skinned Potatoes
Onion
Canned Tomatoes
Chipotle Peppers in Adobo Sauce
Onion Powder
Cumin
Oregano
Garlic
Worcestershire Sauce
Kosher Salt
Pepper
Methods For Making Tinga-Style Pork Shoulder Tacos
Pork Shoulder is a tougher cut of meat, thus requires a longer cooking time to break down the connective tissue and yield fork tender bits of pork. The easiest and most effective method is braising.
Braising is a method of cooking that uses wet and dry heat to cook and break down tougher cuts of meat. Usually this means browning the meat (pork shoulder in this case) in a bit of oil and then adding a liquid, covering the pot and slow cooking until the meat is cooked through and the connective tissue (collagen) has been released.
Vessels/Methods For Braising Tinga De Puerca:
Crock Pot – Braising is what the crock pot was made for. A long, slow cook at an even temperature. If you're using your crock pot for this pork tinga, brown the pork in a hot skillet with a little oil and transfer it to the slow-cooker. Add the rest of the ingredients and cook on high for 4-5 hours or low for 8 hours.
Instant Pot/Pressure Cooker – Though this isn't an hours long process, the fundamentals are the same… searing the meat and cooking it in liquid (albeit under pressure and in a much faster timeframe). The biggest downside to this method is that there's no wonderful smells wafting through the kitchen — the pressure cooker keeps everything sealed up tight. Bring the Instant Pot to full pressure and cook for 30 minutes, then let the pressure naturally release.
Dutch Oven on the Stovetop – In general, I like using the Dutch oven because there's less dishes to wash than with a crock pot and a skillet and it makes the house smell fabulous. However, when the pot is on the burner, even if it's on a low simmer, you'll have to watch the pot. Stirring and checking the tinga occasionally to prevent it from burning and or sticking to the bottom.
Dutch Oven in the Oven – This is my favorite method – no stirring required. Assemble the ingredients in the pot, secure the lid and put it in a low oven. Then you're free to binge watch Game of Thrones while dinner cooks itself.
As with any tacos, the toppings must be more than just an afterthought, and the best way to dress these also happens to be the simplest and most authentic.
Toppings For Pork Shoulder Tacos
Queso Fresco – a fresh, crumbly cheese that's a little less salty and chalky than feta. This cheese doesn't melt, but it's cool and tangy when mixed with the tinga de puerco.
Avocado – Ok, you can use plain sliced or diced avocado if you want… but this is my secret way to enjoy avocado on sandwiches, in tacos and burritos or any other method that has you picking up the food with your hands… Mash it. You heard me. Mash the avocado with the back of a fork or with a potato smasher. Add a good squeeze of lime to slow the oxidation process and keep it a vibrant green color. Take a spoonful of the avocado and smear it over the bottom portion of the taco — this way you get avocado in every bite and it won't inadvertently slip out of the tortilla (you've had it happen before…)
Pickled Onions – Sure you could dice up some onion and call it a day, but pickled onions are tangy, sweet, crisp and tender. The rich pork shoulder tacos need that briny bite to cut through the heaviness and add dimension. The pickled onions only take an hour to brine — and since the pork tinga needs to braise for a few hours, you've really got no excuse.
Cilantro – Make sure their fresh and just rip a few leaves off the stem to add that bright, floral finish to your tinga tacos.
Corn Tortillas – Not a topping, I know, but an integral part of this dish. Skip flour tortillas for these tacos and go for yellow corn tortillas. At the very least, you'll want to warm the corn tortillas in the oven, but for authenticity and a bit of char, toss them into a hot skillet or directly over a gas burner (or grill) for a quick minute or two to color the tortillas and add layers of smoky flavor.
Lime – A squeeze of fresh lime juice is the final touch for these pork shoulder tacos. Just that little zing of citrus juice will liven up your palate. Trust me.
The Flavors
This tinga de puerco is mouthwateringly good. Not overly spicy with smoky undertones. This blend of flavors utterly transforms the humble pork shoulder into something greater than the sum of its parts. Those little chunks of potato are creamy and smooth in the filling, but they don't take away from the meaty flavors.
The bright, fresh, yin and yan of the toppings is the other standout here. Each component plays so well with the others. Pop open a cold cerveza, clink bottles and get ready to chow! You're gonna enjoy this.



Garlic & Zest is a participant in the Amazon Services LLC Associates Program an affiliate advertising program designed to provide a means for sites to earn advertising fees by advertising and linking to Amazon.com.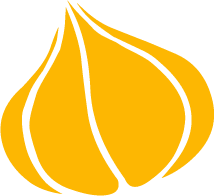 Tried this recipe? Leave a rating and review.
Your comments and shares are invaluable to me and the thousands of readers who use this site daily. If you've made the recipe, leave a star rating and review. We want to hear how you liked it.
We'd love it if you shared the recipe with your friends on social media!
Pork Tinga Tacos
Rich, hearty, smoky, meaty, unctuous — these flavors didn't come from a "spice packet". These Tinga Tacos are a perfect balance of spice, smoke and meltingly tender pork shoulder.
INGREDIENTS:
2

teaspoon

olive oil

2

pounds

boneless pork shoulder (or 2 1/2 pounds bone-in)

cut into 1″ dice (if you're using bone-in, trim as close as you can to the bone -and use it in the tinga)

1

teaspoon

kosher salt

½

teaspoon

black pepper

1

pound

red skinned potatoes

cut into 1/2″ dice

1

medium

yellow onion

diced

28

ounce

canned diced tomatoes in juice

3-4

canned

chipotle peppers in adobo sauce

sliced thin

1

tablespoon

adobo sauce

(from the peppers)

1

teaspoon

onion powder

1

teaspoon

cumin

1

teaspoon

dried oregano

1

tablespoon

worcestershire sauce

3

large

cloves garlic

minced
FOR SERVING:
24

corn tortillas

1

cup

queso fresco

crumbled

2

large

avocados

fresh cilantro

2

limes

cut into wedges
DIRECTIONS:
Preheat the oven to 300°.

In a large bowl, add the diced tomatoes, sliced chipotle peppers, adobo sauce, onion powder, cumin, oregano, worcestershire sauce and garlic. Stir to combine.

Cut the pork shoulder into cubes. If your shoulder includes the bone, trim the meat from the bone, then cube it. Season the pork with salt and pepper.

Heat the oil in a large dutch oven and add the cubed pork (and the bone, if using). Lightly brown the meat on all sides, about 5-8 minutes. Remove from heat.

Add then diced potato and onion to the pork. Pour the tomato mixture over the pork mixture and gently toss to combine.

Cover the pot tightly with a lid and transfer to the oven. Cook for 2-2 1/2 hours until the pork is tender.
To Serve:
Warm the tortillas in a nonstick pan over medium high heat, flipping occasionally until they are fragrant and start to char. (If you have a gas stovetop, you can also place the tortillas directly over the burner and use a pair of tongs to flip them — you'll get a stronger char this way.)

Mash the avocado in a bowl and give a squeeze or two of lime to prevent oxidation. Spread a spoonful of avocado over the tortilla. Add a scoop of tinga, sprinkle with quest fresco and cilantro. Add a squeeze of lime and enjoy!
NUTRITION:
Calories:
464
kcal
|
Carbohydrates:
51
g
|
Protein:
23
g
|
Fat:
19
g
|
Saturated Fat:
5
g
|
Cholesterol:
56
mg
|
Sodium:
921
mg
|
Potassium:
948
mg
|
Fiber:
9
g
|
Sugar:
3
g
|
Vitamin A:
205
IU
|
Vitamin C:
12.2
mg
|
Calcium:
187
mg
|
Iron:
3
mg
Pin "Tinga-Style Pork Shoulder Tacos" For Later!