Snappy, tart and sweet, pickled onions are among my favorite garnishes for tacos, sandwiches, braises and grills. The best part? They are easy to make with only five ingredients and 5 minutes of hands-on time (making brine and slicing the onions). These pink pickled onions will rest in the brine for an hour (or longer) to soak up and deepen the flavors.
Never one to leave "well enough" alone, I'm a self-described condiment junkie. Not necessarily ketchup and mustard, per se, but anything that takes a dish to the next level. Why suffer a boring chicken breast when you can add extra oomph with a chutney, an aioli, homemade pesto, or drizzle of some type of sauce. Which brings me to one of the simplest, most basic garnishes I know — quick and easy pink pickled onions.
Ingredients For Making Brine
Apple Cider Vinegar
Water
Sugar
Kosher Salt
You see? This is as basic as it gets — and yet, when you soak sliced onions in this simple brine, they become tangy instead of fiery, crisp instead of crunchy, with a mild sweet-tartness that cuts through heavy flavors and adds a whole new dimension to whatever you serve it with.
Making Pink Pickled Onions
In a bowl or glass measuring cup, combine the apple cider, sugar and kosher salt and whisk until the sugar and salt are completely dissolved.
Add the water and stir to combine.
Slice the red onion very thinly, crosswise and transfer to a medium bowl.
Pour the brine over the onions and press the onions down so they are completely submerged.
Let the onions rest for an hour in the brine. The onions can be used now, but you can also make them ahead of time, so they're ready when you are.
Transfer the onions to a storage container with a tight fitting lid and pour the brine over the onions.
Refrigerate until ready to use. Onions will keep for several weeks in the refrigerator.
Can I Pickle Other Types Of Onions?
Absolutely! You can do this with white onions, yellow onions and even sweet onions, but the red onions will give you that distinctive "pink pickled onion" look that everyone is familiar with.
How To Get Even Onion Slices
For these easy tart and sweet pickled onions, I just use a good sharp knife and a steady hand, but if you're a stickler for uniformity, you're best bet is a mandoline. You can find them for between $30-$50 and they're invaluable for making perfect cuts every time. (I use mine for making scalloped potatoes)
Uses For Tart Sweet Pickled Onions
Sandwiches: like this roast beef sandwich, barbecued pork sandwich, grilled chicken sandwich, salmon sliders.
Mexican Food: the briny quality of the quick pickle can cut through spice and richness and brings balance to all your tacos, burritos and spicy Mexican favorites.
Asian Food: Pink pickled onions are great with stir fry, lettuce wraps and bibimbap.
Eggs: Scrambled, fried, poached or benedicted – a few curls of pickled onions add a great bite.
Vegetables: Yes, veg on veg action. Draping greens and roasted squash with pickled onions adds a new dimension.
Fish Dip: I don't know if this common everywhere, but here in Florida, you put pickled onions (and hot peppers) on fish dip. Always.
I made this jar two days ago and it's nearly gone… Good thing I've got more onions. What will you use them in?
Garlic & Zest is a participant in the Amazon Services LLC Associates Program an affiliate advertising program designed to provide a means for sites to earn advertising fees by advertising and linking to Amazon.com.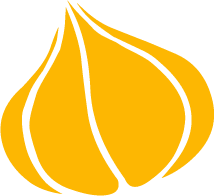 Tried this recipe? Leave a rating and review.
Your comments and shares are invaluable to me and the thousands of readers who use this site daily. If you've made the recipe, leave a star rating and review. We want to hear how you liked it.
We'd love it if you shared the recipe with your friends on social media!
Quick Pickled Onions
Pickled onions are an ideal topping for tacos, sandwiches, pulled pork — even your morning eggs. Always keep a jar on hand for just such an occasion.
INGREDIENTS:
1

medium

red onion

thinly sliced

½

cup

apple cider vinegar

½

cup

water

1

tablespoon

sugar

1½

teaspoons

kosher salt
DIRECTIONS:
In a medium bowl, combine the apple cider vinegar, water, sugar and kosher salt and whisk until the salt and sugar have dissolved.

Add the sliced onions to the brine and press the onions into the liquid to cover. Let rest for 60 minutes.

You can use the pickled onions immediately or transfer them to a glass jar with tight fitting lid and refrigerate until ready to use.
NUTRITION:
Calories:
19
kcal
|
Carbohydrates:
3
g
|
Sodium:
584
mg
|
Potassium:
41
mg
|
Sugar:
2
g
|
Vitamin C:
1.3
mg
|
Calcium:
4
mg
|
Iron:
0.1
mg
Pin "Quick & Easy Pink Pickled Onions" For Later: