Balsamic Caramel Dessert Sauce
When strawberries are at their beautiful berry best, it's time for a little balsamic drizzle. What??? Balsamic vinegar? Yes, that sweet-tart vinegar is the one savory tip that will make strawberries taste better. However, if you want to go a step farther, try this balsamic caramel dessert sauce. It's creamy, thick, tangy and utterly luscious with the same oozy, tongue-coating satisfaction of caramel, bumped up with the rich, tart flavor of real balsamic vinegar. This sauce is no wall-flower!
This balsamic caramel is one of those ridiculously easy to make recipes, with only 5 ingredients that's ready in about 5-10 minutes. In other words, my kind of recipe and probably yours too…
Ingredients For Balsamic Caramel
Brown Sugar
Balsamic Vinegar
Heavy Cream
Butter
Sea Salt
How To Make The Balsamic Drizzle
Add the brown sugar and vinegar to a saucepan over medium high heat.
Bring to a rapid boil, stirring occasionally until the sugar dissolves.
Boil for 3-4 minutes longer or until it reduces a bit to a syrupy consistency. Check the consistency by dipping the back of a spoon into the caramel sauce. Lift the spoon and let it cool for several seconds. Run your finger through the caramel. It should feel thick and syrupy and the streak shouldn't run. (Now lick your finger, cause that's balsamic caramel, baby!)
Add the cream. Don't stir… yet. The sauce will bubble furiously at first.
When the balsamic drizzle calms down, whisk the caramel sauce and cream together until well combined.
Remove from the heat and stir in the butter and salt.
Transfer to a glass jar and cool to room temperature.
Refrigerate until ready to use.
Best Balsamic To Use For Dessert Sauce
Ok, look… I'm using the word "balsamic" pretty loosely here.
Real balsamic vinegar is aged for a MINIMUM of 12 years in barrels (made of woods like cherry, ash, mulberry and chestnut). The casks get progressively smaller as the balsamic reduces in volume, producing a thick, syrup that's so sublime, a few ounces can retail for hundreds of dollars. If you have THAT kind of balsamic – just drizzle a few drops over your berries and call it a day. In fact, that's where the concept of strawberries and balsamic vinegar came from, because the real deal Balsamic of Modena is so complex that just a few drops on berries or aged parmesan is transformative.
However, for this recipe, defer to this article on the Best Balsamic Vinegars on the cheap. I used the $10/bottle from Costco for this recipe and it worked perfectly. Since this dessert sauce only uses about 1/3 cup of vinegar, you'll have plenty left over for salads, sides and the like.
Strawberries and Balsamic Vinegar Caramel Sauce
I figured I didn't need to give you a recipe on how to cut your strawberries, Just make sure you get the ripest, juiciest berries you can find. A spoonful of sauce over a dish of berries will cloak the fruit in a sweet, tangy lusciousness. The strawberry juices will leak into the balsamic caramel adding a floral component which melds beautifully.
Refrigerate The Sauce
Immediately after cooking, the caramel won't be super thick, but refrigerate it for a few hours and it will thicken up to a soft, ropy consistency. The photo above was taken after the caramel had been refrigerated overnight. Look at how the caramel sauce lazily folds back on itself. That's what you want.
While this dessert sauce is fantastic spooned over a simple dish of berries, it really reaches new heights when the strawberries and balsamic vinegar caramel are paired with a bit of good vanilla ice cream. That is nirvana folks. Sophisticated and fun at the same time. Perfect for Easter desserts or a simple but standout treat for Mother's Day.
More amazing dessert sauces and fillings: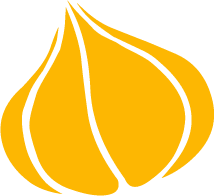 Tried this recipe? Leave a rating and review.
Your comments and shares are invaluable to me and the thousands of readers who use this site daily. If you've made the recipe, leave a star rating and review. We want to hear how you liked it.
We'd love it if you shared the recipe with your friends on social media!
Balsamic caramel sauce
Tangy and sweet, this rich caramel sauce is perfect over strawberries and luscious with ice cream. Why not make a sundae?
INGREDIENTS:
½

cup

brown sugar

⅓

cup

balsamic vinegar

pinch

salt

1

tablespoon

unsalted butter

½

cup

regular whipping cream
DIRECTIONS:
In a medium saucepan, combine the brown sugar and balsamic vinegar, bring to a rolling boil, stirring occasionally. Once the mixture is boiling rapidly, cook for an additional 3-4 minutes.

Add the heavy cream. The mixture will hiss and spit (be careful), then start to assimilate with the balsamic caramel. Whisk together until smooth and remove from heat. Stir in the butter and salt.

Transfer the balsamic caramel dessert sauce to a glass jar. Cool to room temperature, then cover and refrigerate.

Spoon balsamic caramel sauce over strawberries or ice cream (or both).
RECIPE VIDEO:
NUTRITION:
Calories:
100
kcal
|
Carbohydrates:
12
g
|
Fat:
5
g
|
Saturated Fat:
3
g
|
Cholesterol:
19
mg
|
Sodium:
9
mg
|
Potassium:
33
mg
|
Sugar:
11
g
|
Vitamin A:
210
IU
|
Calcium:
19
mg
|
Iron:
0.1
mg
Pin "Balsamic Caramel Drizzle" For Later!