V8 Bloody Marys are spicy, well seasoned and loaded with Bloody Mary skewers holding a variety of snacking options. This easy V8 Bloody Mary recipe will be your go-to drink for weekend brunch.
With a special Bloody Mary salt coating the rim of the glass, Bloody Mary skewers (securing all manner of snacking) and the traditional vodka and spiced tomato juice combo…
Is V8 juice a good substitute for tomato in a Bloody Mary?
To me, the answer is a resounding YES. I've always preferred V8 Juice to plain tomato juice. It's softer and less acidic — and hey, who can argue with eight vegetables?
Therefore, swapping the standard tomato juice mixer for V8 in my favorite Bloody Mary recipe makes sense. (You can even use the low-sodium variety).
Starting the V8 Bloody Mary with the garnishing rim might seem counter-intuitive, but there's a method to the madness.
Before you pour your shaken V8 Bloody Mary into the glass/mason jar/bucket (or your receptacle of choice), the bloody mary salt must be rimming the glass already. So let's start there.
Bloody Mary salt ingredients
Kosher Salt
Cumin
Chili Powder
Onion Powder
Paprika
Black Pepper
Cayenne Pepper
Lime Wedge
To salt the rim of V8 bloody Mary
In a small, shallow plate or bowl, combine the salt, cumin, chili powder, onion powder, paprika, black pepper and cayenne pepper. Mix well and gently shake the plate to have an even layer of bloody mary salt. Set aside.
Run a freshly cut lime wedge around the rim of the glass to "wet" it.
Turn the glass upside down and place the rim in the Bloody Mary salt mixture.
Twist the glass in the salt until the rim is evenly coated.
Turn the glass right side up and set aside.
Garnishing a V8 Bloody Mary
Let's be honest; the best part of any Bloody Mary is the garnish, am I right? Something to snack on while you're libating. That garnish should always include a stalk of celery.
Why?
Its part stirrer, part crunch and celery have a natural ability to soak up the cocktail so that even at the last sip, there's probably a little extra flavor in the celery.
Face it; celery is Bloody Mary's partner in crime. Of course, the garnish doesn't end with celery, so here are a few ideas on garnishing.
Thought starters for Bloody Mary skewers
Pimento Stuffed Olives
Cheese Stuffed Olives
Pickles
Pickled Onions
Pepperoncini Peppers
Cheddar Cheese
Monterey Jack Cheese
Pepper Jack Cheese
Blanched Green Beans
Carrot Sticks
Radishes (whole or halved with some of the green stems still attached)
Blanched Asparagus Spears
Slim Jim or Beef Jerky Sticks
Pepperoni, Salami, or other Cured Meat (cut into cubes or folded in quarters and skewered)
Poached Shrimp
Crab Claws (blue crab, snow crab or king crab)
You don't need to use them all; pick your favorites — or set up a Bloody Mary Bar with all the fixings for your friends to build themselves.
V8 Bloody Mary ingredients
V8 Juice
Vodka (we used Tito's)
Horseradish (check the expiration date)
Worcestershire Sauce
Hot Sauce (optional)
Fresh Lime Juice
Assembling the brunch cocktails
Fill a Boston Shaker with ice.
Add the V8 juice, vodka, horseradish, Worcestershire sauce, hot sauce (if using) and lime juice to the shaker.
Place the lid securely on the shaker and hold the shaker firmly with two hands. Shake for about 30 seconds until the outside of the shaker is ice cold.
V8 Bloody Marys are my husband's go-to Sunday brunch cocktail. Along with customized Bloody Mary skewers loaded with his favorite garnishes, it's just enough to keep him going until the complete brunch reaches the table.
Variations and Swaps:
If you like a spicier Bloody Mary cocktail, add freshly grated horseradish or extra hot sauce (even sriracha)
Another way to adhere the salt to the rim is by using honey or agave. Lightly brush the edge, or create an artistic swoop with a pastry brush and sprinkle the salt over it. It sticks like a dream and gives a sweet/salty yin/yan to the V8 Bloody Mary.
Add store-bought giardiniera to a skewer or a spoonful to your drink for quick and easy garnish. We like Mezzetta for its chunky, large vegetables.
Use lemons in place of limes for a more pronounced tanginess.
Add a splash of olive or pepperoncini juice to the V8 Bloody Mary for a salty tang.
FAQ's
Can I make V8 Bloody Marys in advance?
Yes. And you'll probably want to if you're hosting a crowd. A day beforehand, assemble the bloody mary salt and mix the V8 Bloody Mary in a pitcher. Cover and keep refrigerated. On the day of, taste the Bloody Mary for seasoning and adjust if it needs more ingredients.
What's the best vodka for Bloody Marys?
We like Tito's, but feel free to use your favorite brand. I wouldn't go with anything too expensive as it's a mixed drink with more emphasis on the mixer than the booze.
Can I prepare the Bloody Mary garnish ahead of time?
It really depends on what you're planning. For blanched vegetables, yes, blanch and shock them and keep them refrigerated. You can cut cheese into wedges or cubes ahead of time. Definitely steam shrimp in advance and keep it chilled. Spearing veggies with skewers can also be done in advance, but specific garnishes won't hold up either. Use common sense.
Try these popular brunch items to serve with your V8 Bloodys:
More Bloody Marys and brunch cocktails you might like:


Garlic & Zest is a participant in the Amazon Services LLC Associates Program an affiliate advertising program designed to provide a means for sites to earn advertising fees by advertising and linking to Amazon.com.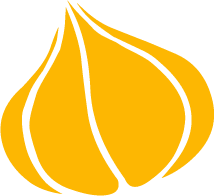 Tried this recipe? Leave a rating and review.
Your comments and shares are invaluable to me and the thousands of readers who use this site daily. If you've made the recipe, leave a star rating and review. We want to hear how you liked it.
We'd love it if you shared the recipe with your friends on social media!
V8 Bloody Mary
Swap out traditional tomato juice for it's softer, more balanced cousin. This V8 Bloody Mary is perfectly seasoned and spiced with a tasty Bloody Mary salt rim and a bevy of garnishes for you to choose from. Make these V8 Bloody Marys by the glass or the pitcher.
INGREDIENTS:
For The Rim:
1

teaspoon

kosher salt

½

teaspoon

cumin

½

teaspoon

chili powder

½

teaspoon

onion powder

½

teaspoon

paprika

¼

teaspoon

black pepper

pinch

cayenne pepper

lime wedge
For Individual V-8 Bloody Marys:
2

ounces

vodka

6

ounces

V-8 juice

can substitute tomato juice

1

teaspoon

horseradish

2-3

dashes

worcestershire sauce

2-3

dashes

hot sauce

squeeze

lime

about 1 teaspoon juice
FOR A PITCHER OF V-8 BLOODY MARYS (makes 8, 8-oz glasses) Double or triple as needed.
2

cups

vodka

6

cups

V-8 juice

3

tablespoons

prepared horseradish

4

teaspoons

worcestershire sauce

4

teaspoons

hot sauce

(optional) we like Crystal's

3

tablespoons

lime juice

freshly squeezed
For Optional Garnish:
pimento stuffed olives

celery stalks

small pickles

cocktail onions

blanched green beans

salami

cut into bite sized chunks

thin pepperoni stick

cheddar cheese

cut into bite sized chunks

pepperoncini peppers

poached shrimp

cooked crab claw
DIRECTIONS:
MAKE BLOODY MARY SALT
On a small flat plate, combine the salt, cumin, chili powder, onion powder, paprika, black pepper and cayenne. Mix to until well combined. Lightly shake the plate until the spice blend is spread out in an even layer.

Run the lime wedge around the rim of the glass. Turn the glass upside down and press it into the spice mixture until the rim is coated in spices. Set aside.
FOR INDIVIDUAL V-8 BLOODY MARY
In a Boston Shaker, combine the vodka, V-8 juice, worcestershire sauce, horseradish, hot sauce and lime juice. Add ice and secure with the other side of the shaker. Shake vigorously until ingredients are well mixed and the shaker is very cold.

Pour the bloody mary into the prepared glass. Add a few extra drops of hot sauce if desired and garnish with your choice of toppings. Enjoy!
FOR A PITCHER OF V-8 BLOODY MARYS
In a 64 ounce pitcher combine the vodka, V-8 juice, horseradish, worcestershire sauce, hot sauce and lime juice. Stir well, cover and refrigerate until very cold.
HOW TO STAGE A BLOODY MARY BAR
Set out a Bloody Mary Bar in three separate stages by creating a natural "buffet" line. (This can be on a long table or countertop
STAGE 1:THE RIMMING STATION
Arrange glasses on the left, followed by a bowl of lime wedges to wet the rim of the glass.

Fill a flat dish (I like a medium rectangular platter for this — that way you've got enough room for more than one person at a time.)
STATION 2: SERVING THE COCKTAIL
Fill an ice bucket with ice (and keep it filled) (or have a cooler positioned close-by that's filled with ice) at the end of the Bloody Mary Salt (you may need to double or triple the recipe to have enough for a crowd)

Have pitchers of chilled Bloody Marys at this station, along with all the ingredients for the Bloody Marys, so that individuals can customize the mix to their liking, if they want additional vodka, V-8 juice, hot sauce etc. Arrange bar spoons for stirring in a tall glass. Always keep a damp dish towel or paper towels nearby to catch spills.
STATION 3: GARNISHES AND BLOODY MARY SKEWERS
Look at the garnishes you've chosen. For anything that's tall and skinny (like celery or beef jerky sticks, arrange them in a tall glass or pitcher, so they're easily accessible (and to provide height and drama to the table).

For smaller items like olives, cocktail onions, pickles, etc arrange them in separate bowls with small tongs or fork/spoon to pick them up.

For specialty items like shrimp, chicken wings, crab claws: Skewer the shrimp on 6-10″ skewers and add one or two shrimp per skewer that are ready to stick into the glass. For crab claws, break the end off the crab, so the meat is exposed and ready-to-eat. For chicken wings (yes, I've seen chicken wings in Bloody Marys before) arrange a pyramid of flats and drums along with a set of tongs for easy handling.
NUTRITION:
Calories:
264
kcal
|
Carbohydrates:
14
g
|
Protein:
8
g
|
Fat:
5
g
|
Saturated Fat:
2
g
|
Cholesterol:
9
mg
|
Sodium:
2825
mg
|
Potassium:
508
mg
|
Fiber:
2
g
|
Sugar:
8
g
|
Vitamin A:
1555
IU
|
Vitamin C:
32.3
mg
|
Calcium:
17
mg
|
Iron:
2.7
mg
Pin "V-8 Bloody Mary Recipe" For Later!
More Brunchy Cocktails: