Guava Juice Drinks with Prosecco
If you love classic champagne cocktails like mimosas for brunch, this amped-up tropical version will knock your socks off! Fresh tangerine juice and canned guava nectar give this guava juice drinks their Caribbean vibe. Golden rum adds a tipsy factor.
Brunch cocktails
You know what they say about brunch don't you?
It's a socially acceptable excuse for day-drinking.
I concur. There's nothing more fun than sipping a cocktail at 10:30 in the morning under the guise of an entertaining mid-morning meal that spans breakfast and lunch.
This brunch cocktail is a tropical, rosy blend of sparkling wine, rum and guava and tangerine.
Flavors will go equally well with a baked french toast or crab quiche as they will with a bevy of sweet buns, bacon and eggs. This prosecco and guava drink is fizzy, balanced and smooth, reminding me of a Hawaiian mimosa.
Ingredients for tropical guava tangerine fizz
Guava Nectar
Fresh Tangerine Juice
Simple Syrup
Rum
Sparkling Wine
The key to this drink is ensuring the juices, and sparkling wine is well chilled before assembling. I usually put them in the refrigerator the night before.
Most classic champagne cocktails for brunch menus start with orange juice and/or grapefruit juice. I enjoy both, but for this mid-morning sipper, I opted for fresh tangerine juice.
Why tangerine juice?
We all love a good glass of OJ, but tangerines to me are even more juicy, tangy and sweet. The flavor is both puckery and refreshing and adds extra oomph to this brunch cocktail.
I know — tangerine juice isn't readily sold in stores, but tangerines are, and two tangerines will yield about 1/4 cup of juice. Since this brunch cocktail doesn't require much juice, use your lemon juicer to squeeze what you need.
Classic champagne cocktails… with rum?
Rum may not be the first thing you think of for a brunch cocktail, but just a skosh of its tropical essence kicks this drink into island time. You know what I'm talking about. You don't need to use a really good rum for this, either. Save your Martinique Rhum Agricole for a classic 'Ti Punch".
Tangerine juice and guava nectar
It's tough to juice a guava. If you've seen any of my guava posts like this puree or this guava jam, you'll notice that guavas aren't the type of fruit that you just squeeze for juice like you can with tangerines, oranges, etc. However, good guava nectar is available in most stores and adds an island perfume to this classic champagne cocktail and balances the tang of the tangerine juice. I've also added a bit of simple syrup to to the blend. You wouldn't think this brunch cocktail would need more sugar because of the tangerine and guava juices, but I've found that just a hint of simple syrup balances all the flavors. If you prefer a drier drink, you can skip it (or add it later).
Skip the champagne… Use sparkling wine
I'll be honest, I've NEVER used real champagne for brunch cocktails, primarily because they're mixed with fruit juices and if I've got a good French champagne, I don't want to cut it with other flavors. Sparkling wine, however, is another story. I usually stick to a $10-12 bottle of prosecco, cava, or California sparkling wine for this type of drink. The one I'm pouring here is a Crémant De Bourgogne from Trader Joe's. It runs around $10.
Tropical guava tangerine fizz
This easy sipper is perfect for any weekend brunch or celebration like Christmas morning or New Year's Day– for a little hair of the dog if your New Year's celebration kept you dancing all night.
More tropical brunch cocktails:
More classic champagne cocktails:
Garlic & Zest is a participant in the Amazon Services LLC Associates Program an affiliate advertising program designed to provide a means for sites to earn advertising fees by advertising and linking to Amazon.com.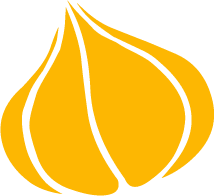 Tried this recipe? Leave a rating and review.
Your comments and shares are invaluable to me and the thousands of readers who use this site daily. If you've made the recipe, leave a star rating and review. We want to hear how you liked it.
We'd love it if you shared the recipe with your friends on social media!
Guava Juice Drinks with prosecco
This fruity, tropical guava cocktail has a splash of tangerine juice, golden rum and your favorite bubbly. Perfect for brunch, try these guava juice drinks at your next gathering.
INGREDIENTS:
FOR ONE DRINK:
.5

ounce

golden rum

.5

ounces

fresh tangerine juice

chilled

1

ounce

guava nectar

chilled

.25

ounce

simple syrup

chilled

4

ounces

sparkling wine

chilled

tangerine wedge for garnish
FOR A PITCHER:
3

ounces

rum

3

ounces

fresh tangerine juice

6

ounces

guava nectar

1 ½

ounces

simple syrup

750

ml

sparkling wine

(or prosecco, cava etc.)
DIRECTIONS:
Into a 6 ounce flute glass, combine the rum, tangerine juice, guava nectar and simple syrup. Pour the sparkling wine over the rum and fruit juices and garnish with a wedge of tangerine. Serve immediately.
FOR A PITCHER:
Combine the rum, tangerine juice, guava nectar and simple syrup in a pitcher. Chill at least 2 hours or overnight. Chill the sparkling wine.

When you're ready to serve, pour the chilled sparkling wine into the pitcher and stir briefly.

Pour into flute glasses and garnish with a wedge of fresh tangerine.
NOTES:
If making for a crowd, chill the juices and prosecco overnight.
NUTRITION:
Calories:
146
kcal
|
Carbohydrates:
16
g
|
Protein:
1
g
|
Fat:
1
g
|
Sodium:
15
mg
|
Potassium:
195
mg
|
Fiber:
1
g
|
Sugar:
15
g
|
Vitamin A:
54
IU
|
Vitamin C:
25
mg
|
Calcium:
10
mg
|
Iron:
1
mg
Pin "Tropical Guava Tangerine Fizz" for later!