This potato gnocchi recipe is a quick and easy dinner — Gnocchi Bolognese is the best because you only need five ingredients and 15 minutes using your favorite leftover meaty spaghetti sauce and potato gnocchi.
Inspiration for gnocchi bolognese
This dish was born of necessity.
I made it as Hurricane Dorian was approaching the Bahamas. At the time, it looked like Boca Raton would get crushed with a landfall. We had prepped our house, loaded on batteries, water, and supplies, and fully expected our power to go out and stay out for an extended period.
I've been through enough of these storms to know that part of my "prep" is clearing out all of the perishables in the fridge before they can spoil.
With a Category 4 storm just off our coast and a freezer full of homemade potato gnocchi and leftover meaty spaghetti sauce, I got busy and came up with this 15-minute quick and easy gnocchi bolognese.
Ingredients
Prepared Spaghetti Sauce with Meat (preferably homemade)
Tomato Paste – adds a bit more tomato flavor and umami to the creamy bolognese sauce.
Heavy Cream – for richness – don't substitute milk or half and half.
Salt and Pepper – to taste.
Prepared Gnocchi (use my homemade potato gnocchi recipe if you have it or frozen store-bought).
The trick to the bolognese cream sauce is blending it until it's almost smooth and then napping the potato dumplings in that luscious, meaty tomato-ey gnocchi cream sauce blanket. It's pure heaven.
For this dish, I used some meaty spaghetti sauce that was leftover from the weekend (it was actually this beef ragu recipe). When you have leftover homemade or doctored up spaghetti sauce, you'll love this easy hack.
Bolognese cream sauce
You can see how meaty the original beef ragu sauce is, chunky with lots of beef and vegetables.
While this is perfect over a plate of pasta, gnocchi is more delicate, so you need a smoother, finer sauce to toss with those pillowy morsels.
Directions:
Add the bolognese to a blender.
Blend several times to break down the meat and vegetables to a very fine sauce.
Add tomato paste and cream to the bolognese and blend.
Taste for seasoning and add salt and pepper as needed.
Warm the sauce before tossing with the gnocchi.
Frozen homemade potato gnocchi
These are my homemade potato gnocchi right out of the freezer. You can see the feint bit of frost on them. In my potato gnocchi recipe, I give instructions on how to freeze the gnocchi so that they don't come out of the freezer clumped together in a large ball. I highly recommend that method for being able to enjoy these dumplings whenever the mood strikes.
I'm not going to kid you, however. Initially, homemade potato gnocchi is a 2-3 hour project, which I save that for a stormy, ugly weekend when I can enlist my husband or a friend to help me make the dough, form and blanch them, then freeze the pasta so it's ready anytime I want it. Like when a hurricane is knocking on the door…
Cooking potato gnocchi
Boil water.
Add the frozen gnocchi.
Wait for them to float to the surface. That's how you know they're done. They float. It only takes about 3 minutes.
Assembling gnocchi
Drop the cooked gnocchi into the warmed sauce and give it a toss to coat. That's it.
If you don't have leftover Bolognese:
This recipe takes about 15 minutes to assemble (assuming you have some leftover meat sauce and gnocchi), but even if you're starting with a jar of marinara and a pound of ground beef, it should only take 45 minutes or so to simmer and blend. Here's how:
Brown about ½ pound of ground beef with ½ cup chopped onion in a skillet & season with salt and pepper.
Add your two cups of your favorite marinara sauce, about ¼ cup of beef broth and ¼ cup of white wine.
Simmer for 20-30 minutes until thickened.
Transfer to the blender and proceed with the recipe below.
If you don't have homemade gnocchi
If you don't have homemade potato gnocchi, see if you can find some in the freezer aisle. I think Trader Joe's sells frozen gnocchi. The gnocchi that are sold in those cryovacked containers are too heavy and doughy, but if you can find them flash frozen, they'd be a perfect substitute for the homemade.
Gnocchi Bolognese is such a simple dish, but it's mind-blowingly good.
How does it taste???
The bolognese cream sauce is rich and meaty, but softened with the hint of cream. I also like that you can taste the beef in the sauce, but you don't actually have to chew it — the main texture comes from those pillowy orbs of homemade potato gnocchi. If you've got some grated Parmesan or Pecorino Romano, give the beefy gnocchi cream sauce a shower of the cheese for good measure… I mean… why not, right?
More gnocchi recipes: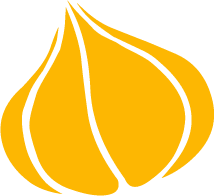 Tried this recipe? Leave a rating and review.
Your comments and shares are invaluable to me and the thousands of readers who use this site daily. If you've made the recipe, leave a star rating and review. We want to hear how you liked it.
We'd love it if you shared the recipe with your friends on social media!
Gnocchi Bolognese
Bolognese sauce mixed with a bit of heavy cream and blended to a smoother consistency, is the perfect saucy cloak for pillowy gnocchi.
INGREDIENTS:
1½

cups

bolognese sauce

3-4

tablespoons

heavy cream

2

tablespoons

tomato paste

salt and pepper to taste

2

cups

prepared gnocchi
DIRECTIONS:
Add the bolognese, tomato paste and cream to a blender and pulse until fairly smooth (It won't be completely smooth, but will definitely be less chunky than it was to start.

Transfer the creamy bolognese sauce to a saucepan and heat over medium heat, stirring occasionally. When the sauce is heated through, taste for seasonings and adjust with salt and pepper as needed.

While the sauce is heating, cook the gnocchi by bringing a pot of water to a boil and adding gnocchi. Cook according to package directions. (Note: I use homemade gnocchi that I store in the freezer.) If you're using the homemade gnocchi, when the water boils add a pinch of salt and the frozen gnocchi. When the dumplings float to the top, the gnocchi is ready.

Drain the gnocchi and add to the hot bolognese sauce. Toss to coat and serve in shallow bowls with grated parmesan cheese.
NUTRITION:
Calories:
518
kcal
|
Carbohydrates:
97
g
|
Protein:
13
g
|
Fat:
11
g
|
Saturated Fat:
6
g
|
Cholesterol:
31
mg
|
Sodium:
1900
mg
|
Potassium:
770
mg
|
Fiber:
9
g
|
Sugar:
10
g
|
Vitamin A:
1370
IU
|
Vitamin C:
16
mg
|
Calcium:
92
mg
|
Iron:
11
mg
Pin " Gnocchi Bolognese" for later!