13 Tips To Make Jarred Pasta Sauce Taste Homemade
Want to make that jar of store-bought spaghetti sauce taste like the real deal? Here's some easy tricks to layer homemade flavor into jarred pasta sauce. Plus, I'll share an easy recipe for transforming plain-Jane commercial marinara and spaghetti sauce into a chunky, meaty, spicy, irresistible sauce that's perfect over your favorite linguini, tossed in your next penne bake or spooned over roasted spaghetti squash. Everyone needs a good cheater's sauce in their back pocket, I'll show you how to customize yours for a thick, chunky pasta sauce, using what's in your fridge and pantry.
I always have a jar or two of simple marinara sauce on hand for quick and easy dinners, but that doesn't mean I use the pasta sauce straight from the jar. No way. Here's my simple tips and a few fun tricks to making that off-the-shelf spaghetti sauce taste more like homemade.
1. Choose simple jarred pasta sauce
Start with the basics and buy plain marinara sauce – preferably one that doesn't have any sugar or corn syrup added. I've found the store-brands tend to be the best. They usually have the least additives and the best flavor. Also, skip the sauces with extra veggies, or enriched with cheese, creamy sauces and wine infused. They don't have the homemade taste you want and it's easy to get there with a few add-ins from your fridge and pantry.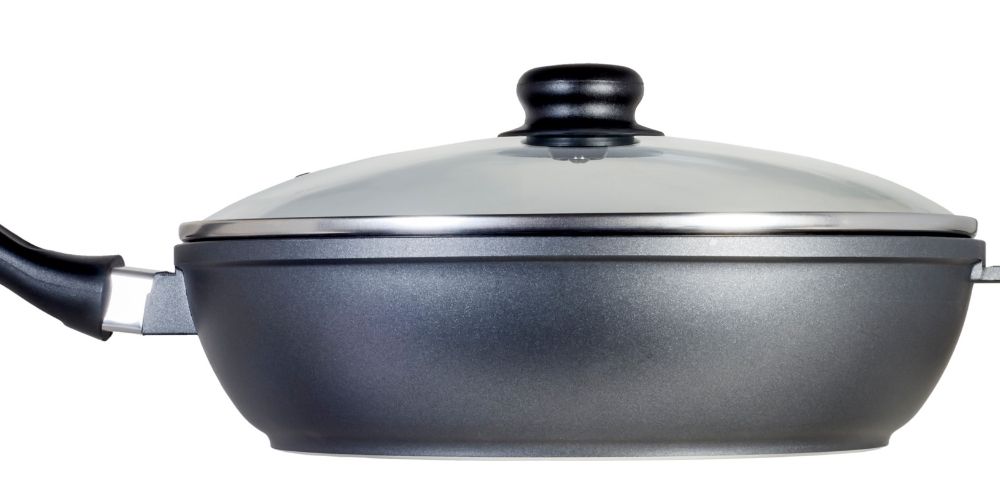 2. Choose the right pan
Use a 10″-12″ skillet with 2″ to 3″ high sides and a tight fitting lid to doctor the pasta sauce in. If you try to do this in a 2-3 quart saucepan, it'll take forever, because saucepans are narrow and tall, not wide and shallow, consequently, you'll spend an inordinate amount of time stirring, and cooking down the veg, meat and other ingredients. I like using a big skillet, especially when cooking mushrooms, to give them space to brown without crowding. A larger, wider pan will flavor and thicken the sauce faster and give you more even cooking.
3. Load up on veggies
Fresh veggies will give your jarred spaghetti sauce new life, but they do need to be sautéed before adding them to the sauce. Don't add raw vegetables directly to the sauce, they'll either be crunchy or it'll take an hour of simmering to soften them. Sauté chopped vegetables in a few tablespoons of olive oil, or some rendered fat from sausage or ground beef and sauté them until they're tender and fragrant. When mixed with the pasta sauce, it's a chunky homemade flavor.
Great veggie additions:
Carrots
Bell Peppers
Shallots
Mushrooms
Tomatoes
Garlic
4. Make it "meaty"
If you're craving a thick meaty sauce, you can go the traditional hamburger route, or switch it up with some tasty alternatives. Sauté your protein of choice until browned, then transfer to a bowl. If there's fat left in the skillet, remove all but about 1 tablespoon (to sauté the veggies in).
Note: If you're using pancetta, pepperoni or salami, you won't need as much. One half to 3/4 cup should be plenty to doctor a 24-ounce jar of pasta sauce.
Ground Beef
Italian Sausage
Ground Pork
Leftover Chicken
Ground Turkey
Ground Chicken
Pulled Pork
Ground Bison
Diced Pancetta
Diced Pepperoni
Diced Salami
5. Raid the pantry
You'd be surprised how well antipasto items go with a traditional pasta sauce. Olives, artichokes and sweet roasted peppers will take your jarred tomato sauce in a whole new direction. No need to cook canned veggies, just drain them well and give 'em a quick chop (if needed) for a chunky pasta sauce that oozes Italian flavors.
Black Olives
Green Olives
Artichokes
Roasted Red Peppers
Canned Chiles
Canned Mushrooms
6. The spice jar
Adding dried herbs and spices to jarred pasta sauce can elevate the flavor of the marinara and/or completely transform it. Sure, the standard, basil, oregano, marjoram and bay leaf are fine. But add some crushed red pepper flakes or even a pinch of cayenne for a spicy, irresistible heat. Also, try crushed whole fennel seed to bring out a soft Italian anise flavor. Add the spices to the vegetables and gently sauté until the aromas start to permeate.
Note: if you're adding extra chopped garlic to your sauce (and I'd highly recommend it) add it with the dried herbs and spices. It only needs a minute to become fragrant and if chopped garlic is added too early with the veg, it can burn.
7. The wino and I know…
A few glugs of wine (red or white), or other alcohol adds depth of flavor to a jarred pasta sauce. For wine, use a brand that you like to drink. It doesn't have to be overly expensive, just a decent table wine. Use about 1/3 to 1/2 cup for the sauce.
Pro Tip: I pour the wine directly into the pasta sauce jar, seal the lid and give it a shake. The wine will loosen any remnants of marinara sauce from the jar so you can pour it directly into the pasta sauce with the wine all at once.
You can also use fortified wines like sherry, vermouth or marsala, however you'll want to add them in smaller quantities, about 1-2 tablespoons at a time, until you have the flavor you like.
8. Moo-ve over
Plain jarred pasta sauce can be transformed into a rich, creamy, lush sauce with… you guessed it. Cream. Add whipping cream (regular or heavy) to a store-bought marinara and simmer at a moderate simmer until it thickens. Heavy whipping cream is stable enough that it won't break down when heated. Half and half has a lower fat content and isn't as rugged, so if you're going that route, wait until you've pulled the sauce off the burner before stirring it in. Use about 1/2 cup for 24 ounces of jarred spaghetti sauce.
9. Let's talk cheese
If you've got a leftover rind of parmesan, pecorino romano or other end-piece remnants of hard Italian cheese, you can toss it into your sauce to simmer (just be sure to fish it out before serving). The rind adds a bit more umami depth to any pasta sauce (or soup).
Of course you can always garnish your pasta with extra cheese. Go with the standard grated parmesan and pecorino or take the fresh approach and top your doctored up pasta sauce with chunks of fresh mozzarella or a spoonful of ricotta for a taste of homemade.
10. Fresh herbs
Adding fresh herbs to the sauce as it simmers or afterwards as a garnish, elevates the freshness factor. For simmering, I'd recommend fresh thyme, basil or parsley. You can use fresh oregano, but add it in a small amount ~ 1/2 -1 teaspoon, because fresh oregano can be overpowering. Rosemary is a little too pungent and piney for tomato sauce in my opinion, but if you like it, use it sparingly. Garnish your doctored jarred pasta sauce with fresh basil, parsley or both.
11. Give it a little time
Once your sauce is assembled, give it 20 or 30 minutes to simmer at a medium low heat, so the flavors have a chance to marry. Stir the pot occasionally, but keep it covered while it's cooking. That little bit of simmer time will definitely enhance your pasta sauce and emphasize that chunky homemade flavor.
12. Sea food? Eat it!
If you're feeling seafood-y, it's easy to doctor up a store bought pasta sauce with fresh seafood instead of meat. Prepare the jarred pasta sauce with your choice of veggies, spices and wine and add your favorites (in the shell for clams and mussels, or peeled shrimp). Cover with the lid and let it simmer for 10-12 minutes. The shells will open and you'll have an easy and amazing Fruits De Mer.
Canned sardines are my secret weapon for adding seafood funk to any jarred pasta sauce. They dissolve in the sauce and leave a clean, briny flavor that's not overpowering. Try it.
Note: Skip dairy, cheese and meat if you're going with a seafood pasta. To add more seafood flavor, stir in a half cup of clam juice (or even Clamato).
Great seafood and shellfish options:
Fresh Clams
Fresh or Frozen Shrimp
Bay Scallops
Canned Sardines
Fresh Mussels
Canned Clams
Fresh or Frozen Langostinos
Calamari
Lobster Tails
Fresh or Frozen Crawfish tails (shelled)
13. Pasta water
If your sauce starts to get too thick, use this restaurant trick and add about 1/2 ladle of pasta cooking water. (Literally, the water you're cooking the spaghetti in.) Not only will the water thin out the sauce, but the starch from the noodles will add a bit of body to the sauce.
The next time you're asking yourself, "What's for dinner?" grab a jar of marinara and survey the contents of your fridge and pantry for inspiration. It's in there and you can do it. Also, be sure to check out my cheater's chunky pasta sauce recipe below.
What to serve with doctored up pasta sauce:
Crusty French Bread & Boursin Cheese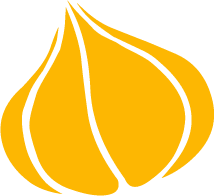 Tried this recipe? Leave a rating and review.
Your comments and shares are invaluable to me and the thousands of readers who use this site daily. If you've made the recipe, leave a star rating and review. We want to hear how you liked it.
We'd love it if you shared the recipe with your friends on social media!
Cheater's Spicy Turkey Mushroom & Wine Pasta Sauce
This is a common way I doctor up a plain jar of marinara for spaghetti night. It's thick, rich and meaty, loaded with identifiable veggies and tastes great with pasta, zoodles, spaghetti squash etc.
INGREDIENTS:
FOR DOCTORED MARINARA SAUCE:
24

ounce

jar marinara sauce

2

tablespoons

olive oil

divided

1

pound

hot italian turkey sausage

removed from casings

8

ounces

mushrooms

1

medium

onion

chopped

½

bell pepper

chopped

1

carrot

peeled and diced

1-2

large

cloves garlic

minced

½

teaspoon

fennel seed

crushed

½

teaspoon

dried basil

½

teaspoon

dried oregano

¼

teaspoon

crushed red pepper flakes

½

cup

red wine

sprinkle fresh herbs such as parsley or basil

optional

parmesan rind

optional
DIRECTIONS:
Heat one tablespoon of olive oil in the skillet over medium high heat. Add the turkey sausage and break apart with the back of a spoon or fork. Cook for 3-4 minutes or until mostly cooked. Transfer the meat to a bowl and set aside.

Return the skillet to the heat and add 1 1/2 teaspoons of olive oil. Add the mushrooms and cook in a single layer, turning occasionally until the mushrooms have shrunk by about half and have browned.

Add the remaining 1 1/2 teaspoons of olive oil and stir in the onion, bell pepper and carrots. Saute for 3-4 minutes or until softened.

Add the garlic, crushed fennel seed, basil, oregano and red pepper flakes and stir to combine. Cook for one minute or until the garlic and herbs are fragrant.

Add the turkey back to the pot and stir in the marinara sauce and wine. If you have a leftover parmesan rind, add it to the sauce to simmer (just be sure to remove it before serving).

Cover with the lid, reduce the heat to medium and simmer for 20 minutes, stirring occasionally. If the sauce, starts to burn or gets too thick, you can add a little more wine (about 1/4 cup) or half a ladle of pasta water to thin it out.
NUTRITION:
Calories:
345
kcal
|
Carbohydrates:
23
g
|
Protein:
22
g
|
Fat:
18
g
|
Saturated Fat:
5
g
|
Cholesterol:
60
mg
|
Sodium:
1963
mg
|
Potassium:
1125
mg
|
Fiber:
6
g
|
Sugar:
15
g
|
Vitamin A:
3950
IU
|
Vitamin C:
70
mg
|
Calcium:
67
mg
|
Iron:
13
mg
Pin "13 Tips To Make Jarred Pasta Sauce Taste Homemade" For Later!