Rum Raisin Spiced Old Fashioned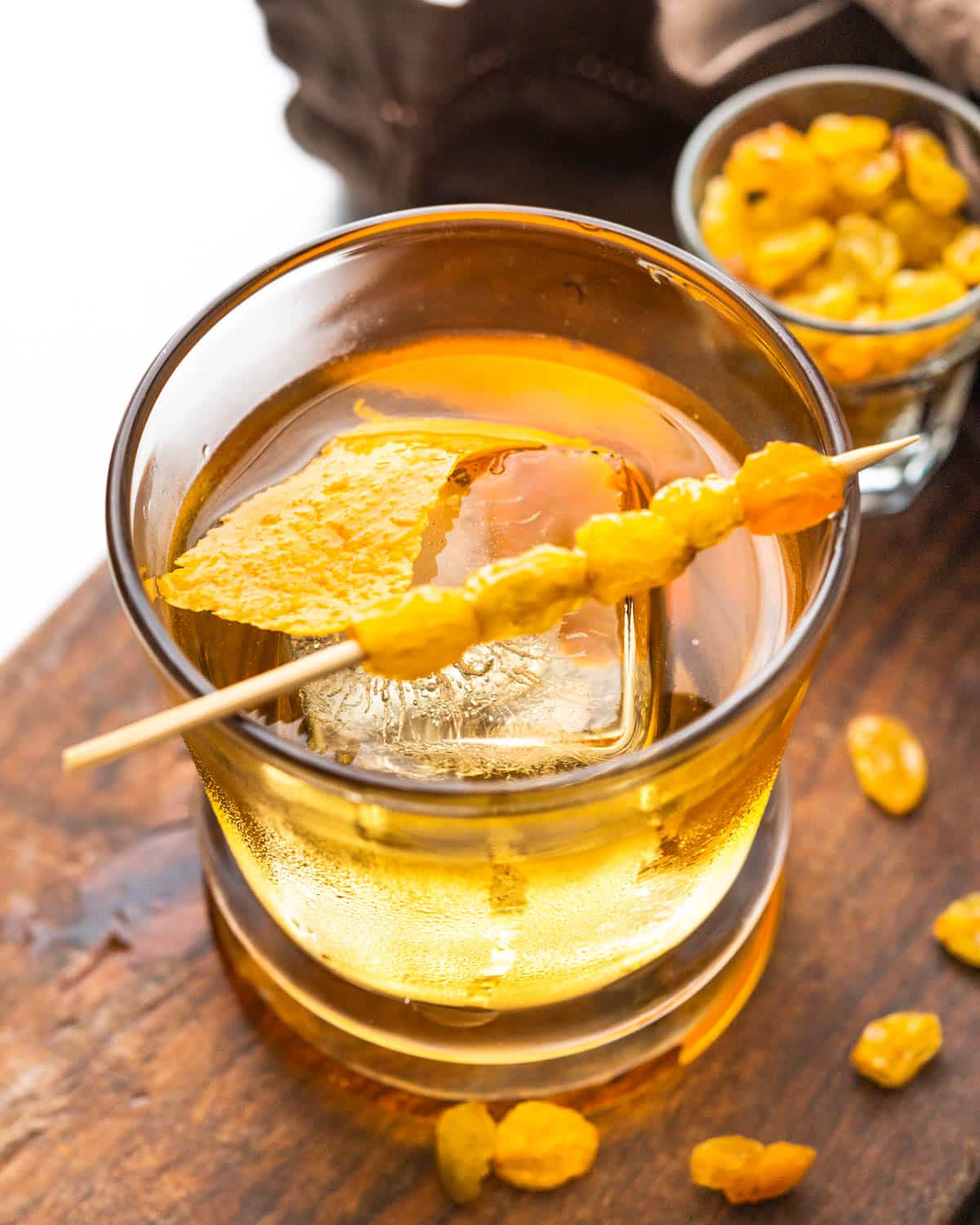 Traditional old-fashioned cocktails are made with whiskey or bourbon. This modern twist on the classic uses golden or dark rum for sublime fall and winter rum cocktails. This spiced old fashioned is both modern and familiar. Flavored with rum raisin simple syrup, allspice dram, two types of bitters and golden or dark rum, this easy rum and raisin sipper is permeated with cozy seasonal spices.
Secret to a spiced old fashioned
Soooo… this wintery rum cocktail has taken me down a rabbit hole. It started innocently enough — I made a rum raisin ice cream (coming soon to the blog) and plumped the raisins in a rum-spiked simple syrup. Obviously, I used the raisins in the dessert, but then I tasted the leftover syrup… OMG. Tastes JUST LIKE RAISINS. Hello, COCKTAIL TIME…
I'd like to introduce you to my special rum and raisin spiced old fashioned. It's round and mellow, fruity and citrusy with a holiday-esque spice that's very unique and easy to sip. The key to this drink (aside from raisin simple syrup) is the secret ingredient…
Allspice dram
Allspice dram is the powerhouse ingredient behind this rum and raisin cocktail. It's potent, too. Made from a long steep of cracked allspice berries, rum and cinnamon, blended with brown sugar simple syrup, this dram is SPICE FORWARD.
Spiced old fashioned for the holidays
You'll usually find allspice dram in fun tiki drinks and fruity, island cocktails, but the prominent spice blend plays well in fall and winter beverages like my spiced rum old fashioned, too. After all, the main ingredients are allspice and cinnamon. The spiced dram changes this rum old fashioned into a craft cocktail, custom made for holidays. Careful though, just a hint of dram is all you need.
You can buy St. Elizabeth Allspice Dram at Total Wine for about $22 for 375ml or make your own. That's what I did.
DIY dram
The allspice dram recipe I used, came from my friend, Sue Moran who blogs over at The View From Great Island. Click on the link to make your own and thanks, Sue for sharing!
This vibrant tincture isn't difficult to make at all (and it probably takes less than 10 minutes of hands-on time). The only thing required is patience, because it takes about 5 days of steeping before spiced dram is ready to use for rum old fashioneds .
It just takes patience
Crack the allspice berries in a mortar and pestle (or you can put them in a plastic baggie and gently crush them with a rolling pin. Add the cracked allspice and rum to a jar to steep for several days.
Add a cinnamon stick and continue to steep.
Strain the spices from the rum, then add brown sugar simple syrup to the rum and continue to steep for a few more days.
In the end, you're rewarded with the secret ingredient that'll turn your everyday happy-hours into craft cocktail occasions.
The other "special" ingredient for this rum cocktail is the rum and raisin simple syrup, though it doesn't require nearly as much time as the dram. You'll be surprised at how the raisin flavor really permeates the syrup.
For rum and raisin simple syrup
Making raisin syrup:
Combine water, rum and sugar in a sauce pan and bring to a boil.
Reduce heat to a simmer, stirring occasionally until the sugar completely dissolves.
Pour the simple syrup over the raisins and set aside to cool to room temperature. Feel free to let the raisins soak in the rum syrup for longer.
Strain the raisin syrup through a fine mesh strainer. (You can use the raisins for garnish in the drinks or add them to a dish of ice cream or for other uses.)
Ingredients for spiced rum raisin old fashioned
Allspice Dram
Orange Bitters
Angostura Bitters
Garnishes
All set? You've got the allspice dram? The raisin simple syrup? Good! Let's make a craft cocktail.
Mixing spiced rum raisin old fashioned
Add ice to an old fashioned glass. Optimally, you'd want to use one large ice cube, like those perfectly square or round ones (they tend to melt slower and provide a visual "wow" factor).
Add the rum, raisin syrup, allspice dram, orange and angostura bitters and stir well to combine.
Garnish.
I know. That's it? Just mix? Yes. Once you've got the dram and the raisin and rum syrup, it's really quick and easy.
It wouldn't be a craft cocktail without a garnish, right? Here's a few ideas.
Garnishes for spiced old fashioned:
For cocktails, I like to garnish with ingredients present in the drink. In this case, the simple syrup soaked raisins are a no brainer and orange peel echoes the orange bitters in this libation.
Other unique garnishes might include a small stick of raw sugar cane (rum is made from sugar cane) or a cinnamon stick to hint at the flavors in the allspice dram. (Note: I'd avoid floating whole allspice berries in the drink as they are small and could easily be ingested — and that wouldn't be fun.)
I think you'll really like the sophisticated flavors in this twist on a classic recipe. My tasters certainly did!
More cocktails uses for allspice dram:
More winter rum cocktails:
Nibbles to go with Rum Raisin Old Fashioned: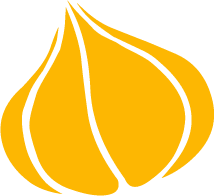 Tried this recipe? Leave a rating and review.
Your comments and shares are invaluable to me and the thousands of readers who use this site daily. If you've made the recipe, leave a star rating and review. We want to hear how you liked it.
We'd love it if you shared the recipe with your friends on social media!
Rum Raisin Old-Fashioned
Warm and mellow, this old fashioned gets its hint of sweetness from raisin simple syrup and it's fall spiced bouquet from an easy allspice dram. A smooth fall cocktail for sipping.
INGREDIENTS:
FOR RAISIN SIMPLE SYRUP:
1

cup

sugar

1

cup

water

¼

cup

rum

¾

cup

raisins

golden or black
FOR RUM RAISIN OLD FASHIONED:
2

ounces

dark rum

¾

ounce

raisin simple syrup

recipe above

1

teaspoon

allspice dram

see link to recipe

2

dashes

orange bitters

2

dashes

angostura bitters

orange twist

optional

skewered plumped raisins

optional
DIRECTIONS:
FOR THE RAISIN SIMPLE SYRUP:
Place the raisins in a small bowl and set aside.

In a small saucepan, combine the sugar, water and rum. Heat to boiling stirring occasionally. Cook until the sugar has dissolved. Pour the syrup over the bowl of raisins and let cool to room temperature.

Place a fine mesh strainer over a glass measuring cup and pour the raisins and syrup through the strainer. Reserve raisins for garnish. Use the raisin simple syrup in the recipe.
FOR RUM RAISIN OLD FASHIONED:
Place one large ice cube in an old fashioned glass. Add the rum, raisin simple surup, allspice dram, orange bitters and angostura bitters. Stir well to combine. Garnish with an orange twist and/or plumped raisins.
NOTES:
This is an easy-sipping cocktail for fall and winter.
NUTRITION:
Calories:
219
kcal
|
Carbohydrates:
17
g
|
Sodium:
13
mg
|
Sugar:
16
g
|
Iron:
1
mg
Pin "Spiced Old Fashioned" for later