There are special occasions that practically require gourmet appetizers and for those times, I always reach for chicken liver pate with brandy and quick caramelized onions. These creamy chicken livers are rich and lush with none of that telltale chalky aftertaste. As far as chicken liver recipes go, this one is ALWAYS a hit. Make it a day or two before you plan to serve it as its best after the flavors marry.
This liver spread is truly Ah-Mazing and I can't take any credit for it. The recipe came from Pâté, Confit, Rillette. Recipes from the Craft of Charcuterie by Brian Polcyn with Michael Ruhlman. I have their Charcuterie book as well, which we've used as a guide for our Applewood Smoked Bacon recipe. Loaded with terrines, pâtés mousses, foie gras and confit, the recipes for these gourmet appetizers can amp up the lowliest chicken liver recipes and potted meats to silky, sublime paradise.
Ingredients for creamy chicken livers
Salt
Chicken Livers
Butter
Sweet Onions
Kosher Salt & Black Pepper
Brandy
Flat Leaf Parsley
Vegetable Oil
A unique chicken liver recipe
I've been cooking chicken livers for years, but had never seen this technique for prepping them before. After trimming the livers and removing the connective tissues, Polcyn and Ruhlman soak their livers in a simple salt brine for several hours (I left them to soak overnight). Traditionally, brining adds moisture and flavor to the cells of the protein, which may be one of the reasons these creamy chicken livers are so unctuous and flavorful.
Making caramelized onions usually takes several hours to reduce them them to a point where they're so sweet and tender that they practically fall just by looking at them. These quick caramelized onions are ready in about 20 minutes and get a quick deglaze with a bit of brandy for extra flavor.
Making quick caramelized onions
In a large pan with a tight fitting lid, melt the butter over medium heat.
Add the thinly sliced onions and season with salt and pepper.
Cover the onions and cook until they're very soft, about 10 to 15 minutes, stirring occasionally.
Remove the lid and stir in the brandy to deglaze the pan, scraping up any browned bits from the bottom (this will instantly color the onions a beautiful golden hue). (I used Calvados – an apple brandy, because that's what I had on hand, but other brandy, cognac or armagnac would work well too).
Cook until all of the liquid has evaporated and remove from the heat.
Chop the onions very finely on a cutting board.
Fold in the chopped parsley and reserve for garnish.
Balancing flavors of the liver spread
Polcyn and Ruhlman use the sweet, quick caramelized onions to balance the mineral-y or tinny nature of the chicken livers. It works.
The caramelized onions benefit from a fine chop since they aren't slow cooked for hours to soften and reduce. It's also easier to serve the liver spread with chopped onions rather than sliced.
Making chicken liver spread with brandy
Remove the chicken livers from the brine and pat dry with paper towels.
Heat the oil in a hot skillet over high heat.
Add the chicken livers and sear for about 1 minute per side.
Reduce the heat to low and simmer until the livers are cooked and firm, another 2-3 minutes.
Add the remaining brandy to deglaze the pan and cook until all of the liquid has evaporated.
To make liver spread-able, simply purée it in a food processor, however, to make it lusciously rich and irresistible, add butter.
For really creamy chicken livers, you need a lot of butter !
Transfer the livers to the food processor and pulse several times until the livers are pureed.
Add softened butter, one stick at a time (yes, I said STICK – there are 3 of them) and puree after each addition, scraping down the sides as needed.
The chicken liver pâté with brandy will lighten in color with each addition of butter, infusing every bit with that creamy lusciousness that's undeniably gourmet. Appetizers like this are in a class to themselves.
Look at the lightness of these creamy chicken livers. It's almost the same consistency as whipped cream and looks nothing like what they started out as.
This may seem like a redundant step, but pressing the chicken liver pate with brandy through a fine mesh sieve is worth it. This step will remove the last of the gristle and/or connective tissue, leaving you with satiny, creamy chicken livers that you'll want to spread on your morning toast. Seriously.
Straining and finishing the mousse
Transfer the mouse to a sieve or tamis and use the back of a spoon or spatula to force the liver spread through the sieve and into a bowl.
Scrape the outside of the sieve to get all of the chicken liver pâté with brandy.
Transfer the mousse to the serving dish and spread the top evenly.
Cover and refrigerate one hour to set.
Top with the quick caramelized onions.
Cover and refrigerate for the flavors to marry overnight.
I served chicken liver pâté with brandy to my family at Christmastime and the only complaint I heard was that there wasn't enough… they wanted more. It's rich and creamy and truly decadent. This is best served on toast points, but I found that on a crunchy crostini round or even your favorite crackers this liver spread delivers on flavors and texture. I think it's also a very elegant hors d'oeuvre. If you need gourmet appetizers for a New Year's celebration, anniversary or other special event, you'll definitely want to make this chicken liver recipe.
More gourmet appetizers you might like:
More pâtés and chicken liver recipes:
Garlic & Zest is a participant in the Amazon Services LLC Associates Program an affiliate advertising program designed to provide a means for sites to earn advertising fees by advertising and linking to Amazon.com.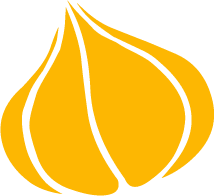 Tried this recipe? Leave a rating and review.
Your comments and shares are invaluable to me and the thousands of readers who use this site daily. If you've made the recipe, leave a star rating and review. We want to hear how you liked it.
We'd love it if you shared the recipe with your friends on social media!
Chicken Liver Mousse
This rich, silky smooth chicken liver mousse is sublime on crackers and crostini and perfect for special celebrations. Yes, it's indulgent, but oh so worth it.
INGREDIENTS:
FOR CHICKEN LIVER MOUSSE
2

tablespoons

kosher salt

2

cups

water

1

pound

chicken livers

trimmed of veins and connective tissues

1 ½

cups

butter

at room temperature

2

tablespoons

vegetable oil
FOR CARAMELIZED ONIONS
¼

cup

butter

¾

pound

sweet onions

thinly sliced

½

cup

brandy, cognac or armagnac

2

tablespoons

vegetable oil

¼

teaspoon

salt

¼

teaspoon

fresh ground black pepper

2

tablespoons

chopped parsley
DIRECTIONS:
BRINE THE CHICKEN LIVERS:
In a medium bowl, add the kosher salt and water and stir until the salt is completely dissolved.

Add the trimmed chicken livers and cover with plastic wrap. Refrigerate for 2 hours or overnight.
FOR THE CARAMELIZED ONIONS:
Melt 1/4 cup of butter in a pan over medium heat. Add the sliced onions and season with salt and pepper. Stir to combine and cover with a tight fitting lid. Cook until the onions are very soft, stirring occasionally for 10-15 minutes.

Remove the lid and continue to cook until any remaining liquid has cooked off and the onions turn a golden brown color.

Stir in half of the brandy to the caramelized onions to deglaze the pan. Continue to cook until the pan is dry and remove from the heat.

Transfer the onion mixture to a cutting board and chop finely. Add the chopped parsley and fold into the onion mixture to blend. Set aside to cool.
FOR THE CHICKEN LIVER MOUSSE:
Drain the water from the chicken livers and pat them dry with paper towels.

Place a skillet over medium high heat and add the oil. Once the oil is hot, add the chicken livers and sear them for about a minute on each side.

Reduce the heat to low and cover the pan. Cook the livers for an additional 3 or 4 minutes until firm. Deglaze the pan with the remaining brandy and set aside to cool to room temperature.

Transfer the chicken livers to a food processor and pulse until very smooth. Add the remaining 1 1/2 cups of room temperature butter, 1/2 cup at a time, processing after each addition until it's well incorporated.

Transfer the chicken liver mousse to a tamis or use a fine mesh sieve to press the mouse through, discarding any gristle or solids.

Transfer the mousse to a serving dish (I divided it into two smaller dishes), cover and refrigerate for an hour.

Once the mousse has chilled, top it with the caramelized onion mixture and cover and refrigerate overnight for the flavors to marry.

Remove the mousse from the refrigerator one hour before serving so the mousse can come to room temperature. It spreads easier this way and will have more flavor at room temperature than when its cold. Serve with your favorite crostini or crackers.
NUTRITION:
Calories:
335
kcal
|
Carbohydrates:
3
g
|
Protein:
7
g
|
Fat:
31
g
|
Saturated Fat:
19
g
|
Cholesterol:
202
mg
|
Sodium:
1479
mg
|
Potassium:
131
mg
|
Fiber:
1
g
|
Sugar:
1
g
|
Vitamin A:
5071
IU
|
Vitamin C:
9
mg
|
Calcium:
19
mg
|
Iron:
4
mg
Pin "Chicken Liver Pâté with Brandy and Quick Caramelized Onions" for later!