Spiced Christmas Old Fashioned
Give your classic old fashioned cocktail a holiday vibe with fresh, seasonal citrus and festive spiced simple syrup. My Christmas old fashioned recipe is one you'll want to drink all fall and winter. This aromatic wintry cocktail is a smooth sipper with a nostalgic spiced finish you'll love.
Why do they call it old fashioned?
It refers to how the cocktail is made… in the old fashioned way by smashing a cube of sugar with a bit of liquid, and adding angostura bitters, whiskey, and soda.
Christmas old fashioned isn't just for holidays
If you're looking for a sophisticated fall or winter cocktail that's not sickly sweet or overly kitsch, this Christmas Old Fashioned is my #1 pick.
Every ingredient is present in this drink, meaning you can taste them all, but none dominate the cocktail.
Instead, each element of this Christmas old fashioned cocktail creates a liquid harmony you'll savor on every part of your tongue.
From the warm, smoky bourbon notes to the bright, citrusy, floral orange and the holiday nostalgia of cinnamon stick spiced simple syrup, it's the perfect holiday sipper. If that sounds like poetry to you — I'm here to tell you it is!
Please don't wait 'til Christmas to enjoy this old fashioned. It's a perfect bourbon cocktail to sip throughout the fall and winter. I should know. It's been my go-to libation since mid-September.
What makes this old fashioned perfect for Christmas
The secret ingredient for this holiday bourbon old fashioned is a little of my spiced simple syrup.
It's made with cinnamon, cloves, nutmeg, allspice and ginger (essentially the ingredients you'd add to pumpkin pie or gingerbread) sweetened with both granulated and brown sugar. In other words, heaven.
This holiday spice syrup evokes a wintry feel that doesn't overwhelm the drink but adds a distinctive seasonal flavor.
Break out your muddler and jigger. It's cocktail hour.
Ingredients you'll need for a Christmas Old Fashioned
Orange Slice
Good Bourbon
A Few Dashes of Orange Bitters
Ice
Garnish of choice
What is muddling?
Muddling is crushing fruit and herbs to release juices and essential oils into a drink or cocktail. It's a blunt method to extract the most flavor from your ingredients. Here's a fun tutorial from Chowhound on the right and wrong ways to muddle.
Muddling orange slices for Christmas Old Fashioned
Usually, I'd use a cocktail shaker and wedges of fruit to release as much juice as possible from the orange; however, for this spiced old fashioned, I'm more interested in the essential oils from the rind and just a bit of juice.
It only takes a few firm, quarter turns of the muddler over the flesh and rind of the orange slices to release the citrus flavors and aromas. It's not an orange juice cocktail. You want the essence.
Use an old fashioned glass for this holiday cocktail
Old fashioned cocktails are typically served in an old or double old fashioned (DOF) glass. That's right; this ubiquitous drink has a glass named after it.
Also known as a low-ball tumbler or rocks glass, these cocktail glasses are shorter, squatter, and hold less liquid (usually 7 to 12 ounces) than a typical highball glass (10 to 16 ounces).
This is because highball cocktails are usually mixed with fruit juices, tonics or sodas whereas DOFs are mainly used for liquor rather than mixers… and 16 ounces of straight bourbon would give you quite a buzz.
You never want to fill a rocks glass to the rim. Instead, give the spirits and aromatics room for your nose to inhale the warm, spicy scent of the whiskey cocktail.
Sniffing the aromas of a Christmas old fashioned readies your taste buds for the first sips — it's an anticipation.
How to make a holiday-spiced Christmas old fashioned
Muddle the orange to release juices and essential oils in a mixing glass, pitcher, or directly in the old-fashioned glass.
Add the bourbon, simple syrup, bitters, and crushed ice, and stir with a bar spoon.
Garnish with an orange twist and Amarena, Luxarado, or drunken cherries.
Garnishing options:
Cut a thin cross-section of orange and press it inside the old fashioned glass so it can be seen through the side.
Float a few fresh cranberries in the drink for a pop of red.
For a festive twist, skewer sugared cranberries on a bar pick and rest them on the rim to serve.
You could also garnish with a cinnamon stick to stir and evoke more holiday aromas.
Use a large ice cube for drama (try a round or square speak-easy style cubes).
Add a fresh sprig of rosemary for a piney holiday aroma.
Holiday old fashioned FAQ's
What's the best bourbon for a Christmas old fashioned?
There are a lot of excellent, smooth bourbon brands out there. I'm partial to Knob Creek and Maker's Mark, but you can use your favorite bourbon or rye whiskey.
What if I don't have orange bitters?
You can use a few dashes of Angostura bitters instead. I've also had this without the bitters, and it's still terrific.
Are Luxardo and Amarena cherries the same as maraschino?
No. Maraschinos are candy apple red and have a preserved candy-like flavor. Luxardo and Amarena cherries are sweet, dark, and rich, packed in a syrup that's as thick as corn syrup but with a deep cherry flavor. Luxardo and Amarena cherries are more expensive than maraschinos, but after one taste, you'll understand why.
Can I use drunken cherries to garnish the Christmas old fashioned?
Yes. Drunken cherries are homemade and less sweet but with a boozy kick. My recipe uses vodka to soak them in, but they could also be soaked in whiskey or bourbon. Try Bada Bing Cherries (soaked in bourbon and sold by Tillen Farms as a store-bought option).
How do I make an orange curl like you did?
Use a fresh orange and a vegetable peeler. Peel the orange in a strip about 1″ x 2″. Lay the strip flat on a cutting board and trim the edges with a sharp paring knife so that they're smooth and even. Roll the orange peel into a tight cylinder to shape it and hang it on the rim of the old fashioned glass.
How does it taste?
You'll taste the bourbon first, but the citrus perfume lingers, and the heady spice blend lingers on your tongue…
Traditionally, this whiskey cocktail isn't super sweet, but you can add more spice syrup if you like more sweetness. This holiday version of a classic old fashioned is so good it practically begs for another sip. Two is my limit, though… and I have to enjoy them slowly.
I started making iterations of this Christmas old fashioned back in September, and this cocktail has been my hands-down favorite ever since.
But don't take my word for it. My tasters (even those who don't usually drink bourbon) enjoyed this one.
"Oh, wow," is the typical first response, followed by, "You can tell it's a bourbon cocktail, but I love the spices in this. It's perfect for fall and winter."
Make it for yourself and see what the fuss is about.
Looking for more seasonal spirit(s) inspiration? I got you covered.
More holiday cocktails you might like: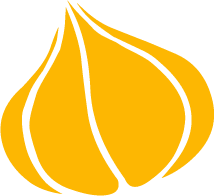 Tried this recipe? Leave a rating and review.
Your comments and shares are invaluable to me and the thousands of readers who use this site daily. If you've made the recipe, leave a star rating and review. We want to hear how you liked it.
We'd love it if you shared the recipe with your friends on social media!
Spiced Christmas Old Fashioned
Good bourbon, muddled orange and homemade winter spiced simple syrup put a tasty spin on the classic Old Fashioned. This Christmas old fashioned is great sipper for fall and winter evenings throughout the holidays.
INGREDIENTS:
FOR THE SPICED OLD FASHIONED
1

slice

navel orange

about 1/3″ thick

2

ounces

good bourbon

we like Knob Creek

½

ounce

Spiced Syrup

or more if you like it sweeter with more spice.

2

drops

orange bitters

we like Hella Bitters

ice
GARNISH (optional):
1

Drunken Cherry

or maraschino, Amarena, or Luxardo cherries

orange peel

additional whole orange slice or quarter wheel
DIRECTIONS:
Put the orange slice in the rocks glass and muddle 4-5 times to release the juice and essences from the rind.

Add the bourbon, pumpkin spice syrup, bitters and ice. Stir with a bar spoon to combine and garnish with cherries and/or orange peel as desired. Enjoy.
NUTRITION:
Calories:
187
kcal
|
Carbohydrates:
14
g
|
Protein:
1
g
|
Fat:
1
g
|
Sodium:
9
mg
|
Potassium:
13
mg
|
Fiber:
1
g
|
Sugar:
13
g
|
Vitamin A:
5
IU
|
Vitamin C:
1
mg
|
Calcium:
5
mg
|
Iron:
1
mg
Pin the Christmas Holiday Old Fashioned for later!