One-Bowl Homemade Gingerbread Snacking Cake
If you love snack cakes, this easy, festive ginger cake will be your next one-bowl favorite. This homemade gingerbread is judiciously spiced with ground ginger, cinnamon, cloves and allspice with just enough molasses to give the pillowy confection its telltale holiday aroma. This easy gingerbread recipe produces a soft, ultra-moist snacking cake and only needs a dusting of powdered sugar for garnish (but a dollop of fresh whipped cream or scoop of vanilla would be delicious too).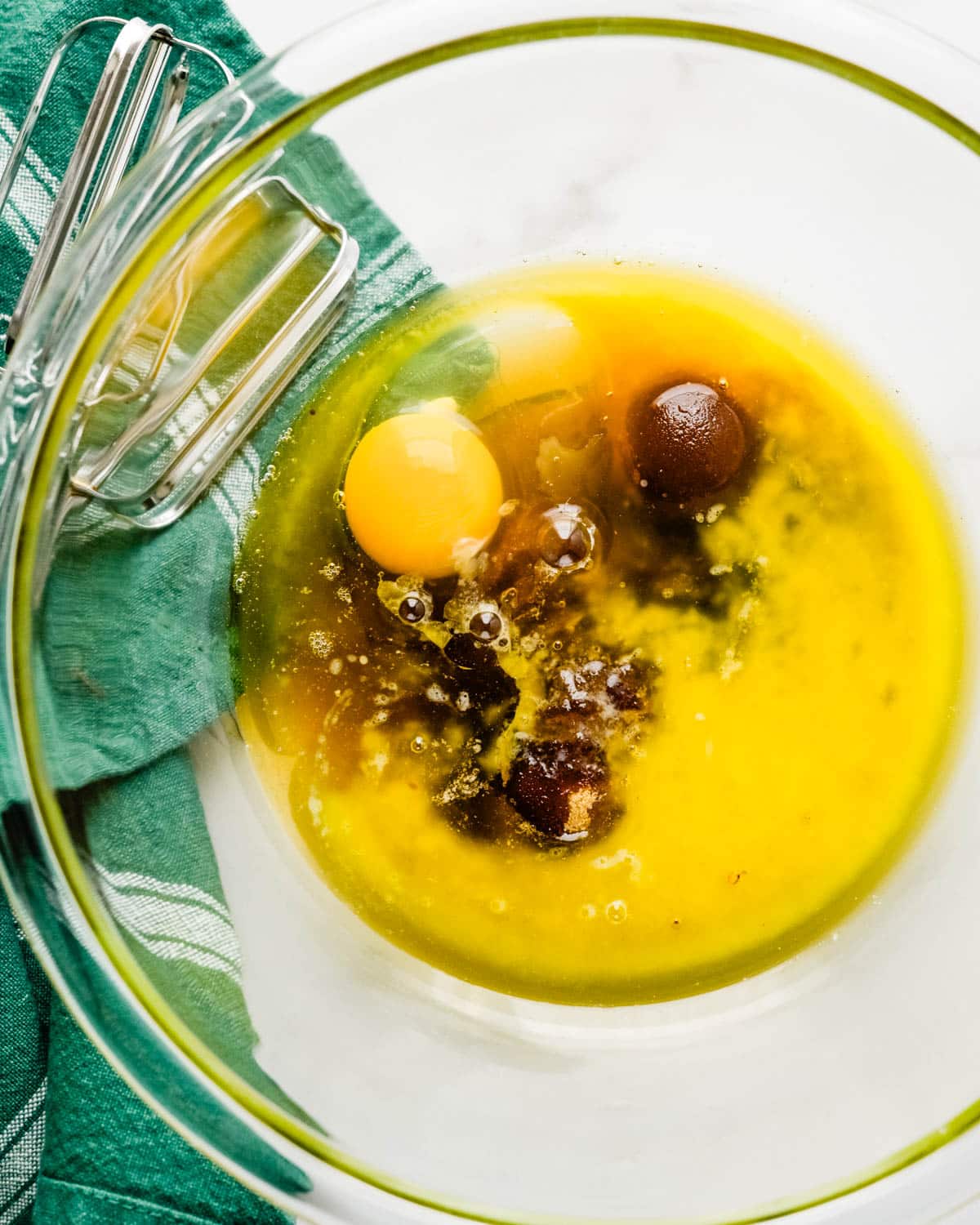 Leading up to the holidays, everyone wants a little taste of something to "get them in the mood," and for me, that's homemade gingerbread.
Not the "involved" type that has you making and rolling dough, cutting out shapes and then decorating. No, that's not my baking style.
I want a quick and easy gingerbread recipe. A snacking cake that doesn't require any hand-holding. The kind of cake where you lop off a slice and then go back for just another little nibble five minutes later. This is it.
Easy Gingerbread Recipe Ingredients
Light Brown Sugar
Molasses
Maple Syrup
Butter
Vegetable Oil
Eggs
Flour
Baking Soda
Ground Ginger
Ground Cinnamon
Salt
Ground Allspice
Ground Cloves
Boiling Water
Cranberries
Sidebar: I know cranberries aren't usually found in ginger cake and I'm not going to force you to put them in, but if you like jammy pockets of fruit in your snack cakes, fresh cranberries are my pick.
They will float to the top of this gingerbread recipe and add wrinkly red pops over the snacking cake's dome.
Instructions:
Use a hand mixer to combine the brown sugar, molasses, maple syrup, melted butter, vegetable oil and eggs in a large bowl.
Stir in the spices and dry ingredients with a spatula until well mixed.
Add the boiling water and stir to combine.
Lightly dust the fresh cranberries with flour and stir them into the batter.
Pour the ginger cake batter into a prepared pan and bake for 35-40 minutes or until a cake tester comes out clean.
What did I tell you? Easy. No, SUPER-EASY!
Pro-Tips:
I bake this snack cake in a glass baking dish, which needs more baking time than a tin pan because the glass doesn't conduct heat as quickly. If you have metal baking pans, start checking for doneness about 8 minutes before the timing indicated in the recipe using a toothpick or cake tester.
Swaps and Variations:
Honestly, this dessert doesn't need any embellishment. I carved out a wedge of homemade gingerbread 5 minutes after it came out of the oven and shoved it unceremoniously into my mouth…
You can do the same thing (I won't judge). However, if you want to gild the lily (for your neighbors or a hoity-toity mother-in-law), these are my suggestions…
What To Serve With Ginger Cake
Powdered Sugar (it's reminiscent of falling snow and reinforces that holiday mystique.) I would add powdered sugar to each piece as its being served because this cake is so moist the sugar will "disappear" into the crumb if it sits too long.
Fresh whipped cream – you can do plain whipped cream (no sugar or anything), but to me, adding a spoonful of powdered sugar and a tablespoon or two of brandy beaten into pillowy dollops is a thing of beauty on this easy gingerbread recipe.
Ice Cream – plain vanilla will do the trick, but other faves include butter almond, cinnamon, egg nog and rum raisin.
Creme Anglaise is a bit fancier, but this rich, eggy custard drizzled over a thick slice of ginger cake is swoon-worthy.
Sugared Cranberries – to highlight the cranberries baked into the batter, whisk an egg white until frothy and add a handful of cranberries. Use tongs or a fork to transfer the tacky fruit to a bowl of superfine sugar. Transfer the sugared berries to a mesh rack to dry and then stack them in a pile in the center of the ginger cake.
The cranberry conundrum
The only "d'oh" moment I had with the ginger cake was slicing it… because of the cranberries.
Despite my sharpest knife, the sliced cake didn't come out in neat little squares as I'd anticipated.
The homemade gingerbread snacking cake is soft and delicate, and I found that the cranberries yielded less efficiently than I'd hoped, leaving divots and depressions instead of a perfect square.
This is the problem with food blogging — you want it to look just so, but since I'm also eating the recipe, I like to add my faves… ah, well. So, you can add cranberries — or not. I'll leave it to you to decide.
More Homemade Gingerbread Recipes:
More Easy Snack Cakes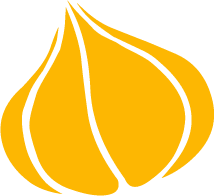 Tried this recipe? Leave a rating and review.
Your comments and shares are invaluable to me and the thousands of readers who use this site daily. If you've made the recipe, leave a star rating and review. We want to hear how you liked it.
We'd love it if you shared the recipe with your friends on social media!
Soft Gingerbread Snack Cake
This gingerbread cake is soft, moist and redolently spiced. Perfect for the unfussy parts of holiday gatherings, like tree trimming or wrapping. You'll love this gingerbread snack cake because it's a manageable size.
INGREDIENTS:
6

tablespoons

light brown sugar

packed (1/4 cup + 2 tablespoons)

2

tablespoons

molasses

¼

cup

real maple syrup

4

tablespoons

butter

melted

2

tablespoons

vegetable oil

1

large

egg

1 ¼

cup

all purpose flour

1

teaspoon

baking soda

1 ½

teaspoons

ground ginger

½

teaspoon

ground cinnamon

¼

teaspoon

ground allspice

¼

teaspoon

ground cloves

¼

teaspoon

salt

½

cup

boiling water

¾

cup

cranberries

lightly dusted in flour
DIRECTIONS:
Preheat the oven to 350°. Spray an 8 x 8″ glass baking dish with vegetable spray. Cut a piece of parchment to fit the bottom of the pan and insert it. Spray the parchment with vegetable spray and set aside.

In a large bowl, combine the brown sugar, molasses, maple syrup, melted butter, vegetable oil and egg. Use a hand mixer to blend until very smooth.

Add the ground ginger, cinnamon, allspice, cloves, salt, baking soda and flour. Whisk until just combined.

Carefully stir in the boiling water… go slowly at first so it doesn't splash out of the bowl. Mix until batter is smooth.

Add the cranberries and gently stir them into the batter. Transfer the gingerbread mix to the prepared baking dish and bake for 30 minutes or until a toothpick comes out clean.
NOTES:
Store leftovers covered with plastic wrap on the kitchen counter. It should last 2-3 days.
NUTRITION:
Calories:
217
kcal
|
Carbohydrates:
32
g
|
Protein:
3
g
|
Fat:
9
g
|
Saturated Fat:
6
g
|
Cholesterol:
37
mg
|
Sodium:
245
mg
|
Potassium:
135
mg
|
Fiber:
1
g
|
Sugar:
17
g
|
Vitamin A:
190
IU
|
Vitamin C:
1
mg
|
Calcium:
33
mg
|
Iron:
1
mg
Pin Homemade Gingerbread Snacking Cake For Later!