Grandmother's Whipped Icing (a.k.a. Ermine Frosting)
If you're looking for a fluffy, creamy whipped icing, this one is, by far, the best. Truly. This whipped buttercream frosting is shockingly light, creamy and softly, but not cloyingly sweet. What "it" is, is ermine frosting and it's a thing. This recipe is also also known as "flour frosting" or "boiled frosting" and it's exceptional.
Whipped icing was my grandmother's specialty
I hadn't made this whipped icing in a long time, but I was leafing through a hand-written cookbook of my grandmother's (Myne) favorite recipes and I stopped cold when I saw this one.
Reading over the ingredients and her simple instructions, I could practically taste the lightness and creamy sweetness of her whipped icing that was always paired with her rich chocolate crock pot cake.
That cake (and especially the frosting) were legendary with our crew.
We've always referred to it as "Myne's whipped icing" and up until very recently, thought it was our secret family recipe.
Then as I was doing a bit of research, I discovered that my grandmother's whipped icing was actually an established and popular one known as ermine frosting. Who knew?
Ermine frosting (a.k.a. boiled milk frosting or flour frosting), is a vintage recipe that has been around since the early 1900s.
It's the preferred frosting for Red Velvet cakes and very rich chocolate ones because this impossibly creamy whipped icing isn't as sweet as a regular buttercream frosting and is comparatively much lighter, more balanced and impossibly creamy.
Ingredients for whipped icing
Whole Milk
Flour
Butter
Granulated Sugar
Vanilla Extract
Pinch of Salt (preferably fine sea salt)
Looking at this list of ingredients, you're probably scrunching your nose, thinking whaaatttt???? But trust me, this ermine frosting recipe produces the most ethereal, light and I daresay, ADDICTIVE whipped icing you've ever had.
How to make ermine frosting (a.k.a. Myne's whipped icing)
Mix flour and milk in a saucepan over medium high heat, boiling and whisking constantly (I guess that's why it was also called boiled frosting or flour frosting) until the mixture becomes the consistency of a very thick pudding. Set aside to cool completely.
Use a handheld mixer to whip the butter, sugar, salt and vanilla together until light and fluffy.
Add the room temperature flour mixture to the butter mixture and beat on high speed for 5 minutes.
Transfer the whipped icing to the refrigerator for 5 minutes, then beat again until very light and fluffy.
Spread the ermine frosting onto room temperature cakes or cupcakes.
Check the quick video for how to make this whipped icing recipe so you can see what the milk and flour mixture should look like when cooking and how chubby it is after cooling.
Why you'll love this ermine frosting recipe
Some icing recipes are so sweet that I purposely scrape away the excess and just eat the cake. This usually happens with birthday sheet cakes from the grocery store. You know, the ones that are decorated with mounds of frosting. To me, the flavor is artificial and overly saccharine.
This creamy, whipped ermine frosting is nothing like that.
It's lightly sweet, shockingly creamy and structurally sound. It has heft, but doesn't feel heavy. I'm telling you, this recipe is like a magic trick.
Why this whipped icing recipe works
This boiled frosting recipe uses real butter instead of shortening, so it's got the natural fatty mouthfeel of a good buttercream.
The pudgy milk and flour pudding lends volume and structure to the ermine frosting.
Unlike most buttercream frosting recipes that use powdered sugar, this whipped icing uses granulated sugar, which you'd think would be gritty, but it's not. Whipping the icing with a hand mixer for a full five minutes helps dissolve the sugar into this plush whipped buttercream and makes it impossibly light.
A pinch of salt balances the flavors.
Pro-Tips for ermine frosting:
Be sure to constantly whisk the milk and flour mixture as it cooks and watch for hot spots or browning on the bottom of the skillet. If the milk paste starts to get brown, don't scrape the bottom of the pan, as those bits can get into the whipped icing.
The butter must be at room temperature before whipping with the sugar.
Cool the milk and flour mixture completely before adding to the butter and sugar mixture.
Variations and Swaps
You can use other types of extracts to flavor the whipped icing. Try it with almond extract or mint.
A combination of equal parts vanilla, lemon and almond extracts makes "wedding cake" flavor which would be delicious for this ermine frosting.
Add 2 ounces of melted and cooled bittersweet chocolate to the whipped icing for a light, creamy chocolate buttercream frosting.
Boiled ermine frosting FAQ's
Can I make the whipped icing in advance?
Yes. You can make this several hours in advance and the whipped icing can be kept at room temperature until you're ready to use it.
Can I refrigerate leftover whipped frosting?
Yes. Cover and refrigerate the frosting. Remove from the refrigerator and let the frosting come to room temperature before icing cakes or cupcakes. It won't spread easily unless it's at room temperature.
Can I pipe whipped icing?
Absolutely. The structure of this icing recipe is perfectly suited for piping. It holds its shape beautifully, but it's also equally easy to work with when using an offset spatula or a kitchen knife.
How much whipped icing will this recipe make?
This recipe makes enough icing to frost one 2 layer 9″ cake or one 13″ x 9″ cake with an ample layer of frosting.
More icing and frosting recipes you'll love: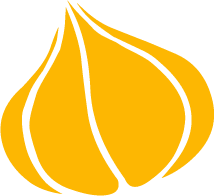 Tried this recipe? Leave a rating and review.
Your comments and shares are invaluable to me and the thousands of readers who use this site daily. If you've made the recipe, leave a star rating and review. We want to hear how you liked it.
We'd love it if you shared the recipe with your friends on social media!
Ermine Frosting (a.k.a. Myne's Whipped Icing)
This whipped icing is the one my grandmother always used for her richest, most decadent cakes because it's light, creamy and not overly sweet. Ermine frosting is easily spreadable and tastes like the best whipped cream frosting you've ever had (but there's no cream in it).
INGREDIENTS:
1

cup

whole milk

3

tablespoons

flour

1

cup

butter

softened to room temperature

1

cup

granulated sugar

1

teaspoon

vanilla extract

pinch

sea salt
DIRECTIONS:
Add the milk and flour to a small saucepan and whisk to combine. Heat over medium to medium high heat, whisking constantly until the mixture gets very thick with an almost gluey texture. Remove from heat and cool to room temperature. As the flour and milk mixture cools is will become pudgy and very thick to the point that it's almost difficult to stir.

In a large bowl, combine the butter, sugar, vanilla and salt. Beat with an electric mixer until very light and fluffy, about 2-3 minutes. Add the cooled milk mixture to the butter and beat on high speed for 5 minutes, scraping down the sides of the bowl occasionally.

Transfer the icing to the refrigerator for 5 minutes.

Remove the icing from the refrigerator and beat again until thick and creamy, about 1-2 more minutes.

Before frosting cakes or cupcakes, ensure that they have cooled to room temperature.
RECIPE VIDEO:
NOTES:
This recipe will frost a standard size 9″ layer cake, 9×13 sheet pan or 24 cupcakes.
NUTRITION:
Calories:
110
kcal
|
Carbohydrates:
10
g
|
Protein:
1
g
|
Fat:
8
g
|
Saturated Fat:
5
g
|
Polyunsaturated Fat:
1
g
|
Monounsaturated Fat:
2
g
|
Trans Fat:
1
g
|
Cholesterol:
22
mg
|
Sodium:
65
mg
|
Potassium:
19
mg
|
Fiber:
1
g
|
Sugar:
9
g
|
Vitamin A:
253
IU
|
Calcium:
15
mg
|
Iron:
1
mg
Pin it for later!