Chocolate Mint Crock Pot Cake
This chocolate mint crock pot cake is a riff on my grandmother's old fashioned chocolate crock pot cake recipe and yes, it's baked in a crock pot. This chocolate cake is super moist and tender with a tight crumb that's so rich, you'll swoon. The peppermint cream cheese frosting is "the icing on the cake" so to speak.
This post contains affiliate links – a way to make income while keeping content free for you. If you make a purchase from this site, I may make a small commission, but you will not pay anything additional.
This cake has always been one of my favorites. It's one that my grandmother, Myne, used to make when I was a kid. We called it her crock-pot cake, because yes, it actually bakes in a crock pot. And it produces the most dense, fudgy, and insanely moist cake ever! That's not an exaggeration.
I made this one for my daughter's birthday and took the liberty of peppermint-ing it up because she has an affinity for mint like a fish has an affinity for water.
When I was finished with the cake and admiring its pretty-in-pink ombre icing, I thought it would be perfect for Valentine's Day! I'm sharing it so that you and the ones you love can celebrate with a decadent slice this weekend.
So back to the cake… I'm not sure if it's the recipe that makes this cake so moist or the cooking method. The ingredients include a homemade blender mayonnaise of eggs, oil and other essentials – that would provide a tender crumb to any cake.
Ingredients for chocolate mint crock pot cake:
Myne's "real" mayonnaise or store-bought.
Flour
Baking Powder
Sugar
Salt
CocoaHot Water
Mint Extract
Peppermint Cream Cheese Frosting
Why bake the cake in the crock pot?
Cooking for 2-3 hours in a crock pot – naturally surrounds the cake with a slow even heat – that creates smaller air pockets, for less drying out.
It also prevents a big dome from forming on the top, giving it a more polished look without having to saw off a puffy crown.
Now, let's talk frosting, icing… whatever you want to call it. This one is of the cream cheese variety (Emily's request).
It's a simple, but indulgent and lip-smacking version that's made refreshingly minty with a teaspoon of peppermint extract.
For something ultra light and creamy, try this Whipped Ermine Frosting and add the peppermint extract instead of vanilla.
You could easily just frost the cake without any embellishment and be perfectly happy. But it was her birthday — and it is Valentine's Day – so I gussied it up with an ombre.
Start by slicing the cake in half and frosting the bottom layer. Sprinkle the icing with crushed peppermints and top with the other half of the cake.
How to frost a cake in an ombre design
Frost the very top of the cake with a few spoonfuls of the cream cheese frosting, then divvy up the rest into 3 bowls.
Tint one a light pink and the other a darker pink.
Start by piping a thick layer of the white frosting around the top third of the cake.
Next, pipe the light pink around the center third and finally the dark pink around the bottom third of the cake.
Then run an offset spatula evenly around the whole thing.
Decorate the top of the cake with crushed peppermint candies around the rim.
Ta-Da! You can't imagine the ooh's and aah's I received when Emily saw this! And yes, it's THAT GOOD!
This cake is ultra moist and rich. The minty cream cheese frosting amplifies the flavor and it's impossible to resist another bite (or another slice).
More birthday cake and cupcake recipes: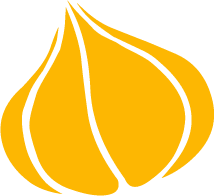 Tried this recipe? Leave a rating and review.
Your comments and shares are invaluable to me and the thousands of readers who use this site daily. If you've made the recipe, leave a star rating and review. We want to hear how you liked it.
We'd love it if you shared the recipe with your friends on social media!
Chocolate Mint Crock Pot Cake
I know — cake in a crock pot? But you can! Really! And this is the chocolatiest, moistest, best recipe ever! The mint makes it over the top!
INGREDIENTS:
For "Real" Mayonnaise
1

egg

½

teaspoon

dry mustard

¾

teaspoon

salt

½

teaspoon

sugar

3

tablespoons

lemon juice

from one lemon

dash

cayenne pepper

1

cup

vegetable oil

divided
For chocolate mint cake
2

cups

flour

1

teaspoon

baking soda

1½

cups

sugar

¼

teaspoon

salt

6

tablespoons

cocoa

1

cup

"real" mayonnaise

or substitute 1 cup prepared mayonnaise

1

cup

hot water

1

teaspoon

mint extract
For mint cream cheese buttercream
2

sticks

unsalted butter at room temperature

8

ounces

cream cheese at room temperature

1

teaspoon

peppermint extract

½

teaspoon

vanilla extract

4 to 4½

cups

powdered sugar

red food coloring

optional

crushed peppermint candies

or starlight mints for garnish,optional
DIRECTIONS:
For the mayonnaise
Into a blender add the egg, mustard, salt, sugar, lemon juice, cayenne and 1/3 cup of vegetable oil. Blend until just combined, then on medium high speed add the remaining 2/3 cup of oil in a slow drizzle through the top opening of the blender until thick and creamy.
For the cake
Grease and flour your cake pan. For extra security, cut a round of parchment paper to fit the bottom of the pan and spray the parchment with vegetable spray. Set aside.

Combine the flour, baking soda, sugar, salt, and cocoa powder in a large bowl and whisk to combine. Add the mayonnaise, hot water and mint extract. Beat on medium speed with a hand mixer for 1-2 minutes, until well combined. Pour the batter into the prepared cake pan and secure with the cake pan lid or tent loosely with tin foil vented with small slits. Place the crock pot lid on the crock pot and "bake" for 2 1/2-3 1/2 hours until cake tester comes out clean. Cool to room temperature on a cake rack, then turn cake out onto a plate to frost.

In a large bowl, combine the cream cheese and butter. Mix on medium high speed with a hand mixer until well combined. Add the peppermint and vanilla extracts and powdered sugar, 1 cup at a time beating until smooth.

Use a long serrated knife to slice the cake in half making two equal rounds. Add a few tablespoons of icing to the bottom round and using an offset spatula, spread it evenly over the cake. Place the other half of the cake on top of the first tier. Set aside.

Divide the remaining frosting equally into 3 small bowls. Set aside one bowl of frosting with no food coloring added. Add 1 drop of food coloring to the second bowl. Add three drops of food coloring to the third bowl. Mix each bowl well so that you have gradually darkening colors.
To ice the cake
Start with the white frosting Put several spoonfuls on top of the cake and use your offset spatula to evenly cover only the top surface. Transfer the rest of the white frosting to a pastry bag fitted with a large round tip. Pipe the white frosting over the top third of the sides of the cake. When you've used all of the white frosting, add the lighter pink frosting to the bag and pipe it around the next third of the cake. Then add the dark pink frosting and pipe it around the lower third of the cake. Note – when piping, depending on the size of your piping tip, you may have to make serpentine lines to loosely cover each third of the cake.

Use your offset spatula to create the ombre effect. Hold the spatula vertically from top to bottom firmly against the cake and gently turn the cake plate around. This will smush the icing flat against the cake and the different tones will naturally run into each other creating the effect. Continue to spin the cake until the sides are completely coated.

Switch the round tip to a star tip and pipe any remaining frosting around the base of the cake . Sprinkle crushed peppermint candies around the top rim.
NOTES:
My grandmother gave me her crock-pot cake pan which is essentially a tall round pan with a vented lid — It fit her crock pot from the 1960s which was more vertical than today's modern crock pots. To jury-rig one for your crock pot, find a cake pan that will fit comfortably inside your crock pot. After filling the pan with batter, loosely tent aluminum foil over the pan and cut several vents in the top — being careful that the foil isn't too close to the batter – you don't want it to stick to the foil as it rises. Bake covered in the crock pot for 2 1/2 – 3 1/2 hours. After the first 2 1/2 hours, use a cake tester to check doneness. If it comes out dry, it's done, if batter is wet and sticks to the tester, give it an extra 1/2 hour to an hour.
NUTRITION:
Calories:
616
kcal
|
Carbohydrates:
65
g
|
Protein:
6
g
|
Fat:
37
g
|
Saturated Fat:
23
g
|
Cholesterol:
116
mg
|
Sodium:
542
mg
|
Potassium:
154
mg
|
Fiber:
2
g
|
Sugar:
39
g
|
Vitamin A:
1165
IU
|
Vitamin C:
2.1
mg
|
Calcium:
51
mg
|
Iron:
2.2
mg
Pin it for later!