Myne's Easy Yellow Cake Recipe
This easy yellow cake recipe is a foolproof moist yellow cake made even better with milk chocolate frosting. You don't need to be a professional baker to make this yellow cake with chocolate icing.
I don't claim to be a pastry chef and I'm certainly not the person to call if you want a cake shaped like your Shih Tzu, but if you're looking for a moist yellow cake that does double duty as the best homemade birthday cake recipe, look no further. My grandmother, Myne's, easy yellow cake recipe (with milk chocolate frosting — HELLOOOOO…) has stood the test of time. We're talking generations, people…
Everyone has them. Those time-honored recipes, passed down from a grandmother, aunt or second cousin, twice-removed. Recipes that you can taste just by thinking of them. That's what this yellow cake with chocolate frosting is for me. It's my grandmother's recipe — and not only did I grow up eating it, so did her three kids (my Dad, Uncle Buck and Aunt Heather). Myne's easy yellow cake recipe with chocolate frosting is universally revered by every member of the family and happily, it couldn't be easier to make.
The Secret Ingredient For Myne's Easy Yellow Cake Recipe:
Crisco. There. I said it. Crisco has been around since the early 1900's and was long thought of as an indispensable ingredient for most home cooks in order to achieve crispier chicken, fluffier frostings and softer cakes. So, it's no wonder that her easy yellow cake recipe, which she's been making for 70+ years, would call for Crisco.
The milk chocolate frosting, however, uses butter instead of Crisco for a classic buttercream that's smooth, luscious and lip-smacking. I admit, this recipe is different from my grandmother's. Her chocolate icing called for melted butter instead of softened butter — but my real stumbling block was in the recipe itself – it was hand written by her and it didn't include any measurements — 'cause you know, back in the day, they just intrinsically KNEW how much of this and that to add to a recipe. They were born with those instincts.
For this milk chocolate frosting, I mixed powdered sugar and cocoa and alternate adding the confectioners sugar blend with milk and coffee. You can mix this with a spoon, but I prefer a hand mixer to ensure no lumps and that the milk chocolate frosting is light and fluffy. Of course, you'll want to do a taste test — for quality control purposes. Luckily, this recipe makes plenty of milk chocolate frosting for both layers of the easy yellow cake recipe.
Let the baked cakes cool in the pan for about 10-15 minutes and then turn them out onto a wire rack to continue cooling to room temperature.
Don't attempt to frost a hot — or even warm — cake. It won't go well, in fact it will melt. So, patience is a virtue here, because once the cake has cooled, the milk chocolate buttercream will spread like silk across the tender moist yellow cake.
Now if you're not making this easy yellow cake recipe for a special occasion, you can certainly skip the embellishments, but come on — how can anyone resist rainbow-colored jimmies?
If you're looking for a good, all-purpose cake, this is probably the best homemade birthday cake recipe. I say birthday cake because we had a birthday boy in our midst, and this moist yellow cake with milk chocolate frosting and sprinkles was the exclamation point to his special day.
Predictably, Myne's easy yellow cake with milk chocolate frosting didn't last long with a crowd of hungry party-goers and I'm betting you'll have the same sure-fire results. If you'd rather go all chocolate, check out this easy chocolate cake recipe or this double chocolate layer cake.
Garlic & Zest is a participant in the Amazon Services LLC Associates Program an affiliate advertising program designed to provide a means for sites to earn advertising fees by advertising and linking to Amazon.com.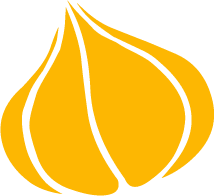 Tried this recipe? Leave a rating and review.
Your comments and shares are invaluable to me and the thousands of readers who use this site daily. If you've made the recipe, leave a star rating and review. We want to hear how you liked it.
We'd love it if you shared the recipe with your friends on social media!
Myne's Easy Yellow Cake Recipe with Milk Chocolate Frosting
This is my grandmother's yellow cake recipe, one she served regularly to to my Dad as he was growing up. He still talks wistfully of Myne's Yellow Cake with Chocolate Frosting. It's a simple recipe that satisfies your cake cravings.
INGREDIENTS:
FOR YELLOW CAKE:
2

cups

all purpose flour

1½

cups

sugar

2½

teaspoons

baking powder

1

teaspoon

salt

2

large

eggs

½

cup

shortening

(Myne used Crisco)

1

cup

milk

divided

1

teaspoon

vanilla
FOR CHOCOLATE FROSTING:
12

tablespoons

unsalted butter

at room temperature

3¼- 3½

cups

confectioners sugar

¾

cup

cocoa powder

¼

teaspoon

salt

1

teaspoon

vanilla

1

tablespoon

strong coffee

2-3

tablespoons

milk
DIRECTIONS:
FOR YELLOW CAKE
Preheat the oven to 350°. Generously spray two 9″ round cake pans with vegetable spray. Cut two pieces of parchment paper to fit the bottom of the cake pans. Line the bottoms of the pans with parchment paper and spray again with vegetable spray. Set aside.

Sift the flour, sugar, baking powder and salt into a large bowl. Add shortening, 2/3 cup of milk and vanilla. Use a hand mixer and beat on low speed for 2 minutes until well combined.

Add remaining 1/3 cup of milk and eggs. Continue beating until very smooth, 1-2 minutes.

Divide the batter between the two cake pans and bake for 30-35 minutes or until a cake tester comes out clean. Remove from oven and cool for 10 minutes in the pan. Turn the cakes onto a wire rack to cool completely.
MAKE THE FROSTING:
Beat the butter in a large bowl until very fluffy. Add the vanilla and beat to blend.

Sift the cocoa powder, salt & powdered sugar in another bowl to combine. Add about half of the cocoa mixture to the butter mixture and beat until smooth. Beat in the coffee and 1 tablespoon of milk.

Add the remainder of the cocoa mixture and beat until smooth. If the icing seems too stiff, add more milk one tablespoon at a time, beating after each addition until you have the right consistency.

Arrange one layer of the cake on a platter. Scoop 1/3 of the icing into the center of the cake and use an offset spatula to coat the top of that layer. Place the second layer on top of the first and add 1/3 of the icing to the top, spreading it around evenly. Use the last 1/3 of the icing for the sides of the cake.
NUTRITION:
Calories:
467
kcal
|
Carbohydrates:
54
g
|
Protein:
6
g
|
Fat:
26
g
|
Saturated Fat:
12
g
|
Cholesterol:
76
mg
|
Sodium:
322
mg
|
Potassium:
280
mg
|
Fiber:
2
g
|
Sugar:
31
g
|
Vitamin A:
515
IU
|
Calcium:
96
mg
|
Iron:
2.3
mg
"Pin" Myne's Easy Yellow Cake Recipe For Later!
More Mouthwatering Cake Recipes: