Simple Scalloped Potatoes
Ever wonder the difference between scalloped vs. au gratin? Find out here plus how to make scalloped potatoes from scratch. These simple scalloped potatoes are just like Mom used to make and they're perfect for family gatherings.
Some women swoon over fashion and footwear, I go ga-ga over good food. To me, old fashioned scalloped potatoes are a thing of beauty. Tender, creamy potatoes under a golden crust. Keep your Manolo Blahniks, I'd pick these simple scalloped potatoes over shoes any day of the week.
When it comes to classic comfort food, few people could argue that old fashioned scalloped potatoes don't make the cut. I mean tender potatoes, baked in a creamy béchamel sauce? Yeah. It doesn't suck. In fact, it's the most requested fall side dish in our house — for every family dinner, occasion and holiday — these simple scalloped potatoes are a constant.
Ingredients for simple scalloped potatoes:
Yukon Gold Potatoes
Butter
All Purpose Flour
Salt
How To Make Scalloped Potatoes From Scratch:
Simple scalloped potatoes start with the creamy sauce. It's a standard béchamel with melted butter, thickened into a roux by adding flour, white pepper and nutmeg and whisking together until thick and bubbly.
Warm milk comes next — I usually heat it for a minute or two in the microwave. As you slowly whisk the milk into the flour mixture, you'll notice that the sauce gets very thick, very quickly. Continue to add the milk, whisking constantly and scraping the bottom and sides until it's smooth.
Stir the sauce over medium to medium high heat and bring it to a boil, stirring constantly for one minute until a you have a thick, creamy sauce. Set aside.
Next come the potatoes. I like yukon gold because they have just the right amount of starch — not overly fluffy like baking potatoes and not too waxy. Yukon Golds absorb just the right amount of creamy sauce and maintain their structure.
Peel the potatoes and thinly slice them — the slicing attachment on the food processor will do the job in a few seconds, but I've found I can make thinner slices when I do it by hand. It's up to you.
Spray a casserole dish with vegetable spray and spread a spoonful of sauce into the bottom of the dish.
Add a layer of potatoes, followed by a sprinkle of onion and 1/4 of the sauce. Continue to layer the simple scalloped potatoes in this manner, finishing with the sauce.
Dot the simple scalloped potatoes with butter, cover and bake for 45 minutes.
Remove the cover and continue to bake for an additional half an hour, or until golden and bubbly. Let the casserole rest for about 15 minutes before serving.
Trust me, you want these old fashioned scalloped potatoes on your special occasion, Christmas and Easter table. To me, scalloped potatoes are a welcome winter, spring or fall side dish. They're creamy and rich and the perfect accompaniment to a roast ham, roast beef, leg of lamb or turkey.
Scalloped versus Au Gratin:
So what's the difference between scalloped potatoes and au gratin? First, let me say that I like them both — and yes, they are two different things. The main difference is the "cheese" factor. Scalloped potatoes don't have any cheese. Au gratin potatoes do. To me, though it's just two halves of the same coin — and depending on who you're talking to, both are equally welcome.
Look at that blistered crust — golden and shimmering, like a plate of armor protecting the soft, lush inside. I admit these old fashioned scalloped potatoes take a little prep, but this fall side dish is worth it when you see the anticipation on your diner's faces, you'll know it was worth it.
FAQ's
Can I make this ahead of time?
Yes. Make it the day before, cover and refrigerate until you're ready to bake it. The scalloped potatoes should rest at room temperature for about 45 minutes to bring them to room temperature after being chilled. Then bake it as listed in the recipe. This casserole needs to bake for about an hour and a half, so plan accordingly.
Can I freeze the scalloped potatoes?
You can freeze the potatoes after they've been baked, but not before. I don't recommend freezing the casserole before you cook it for one main reason — the potatoes and onions are raw, and when you freeze them, the cells in the vegetables will burst, and leak their natural liquids making the casserole watery.


More simple side dishes you might like: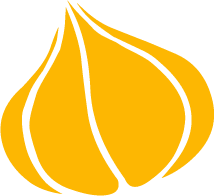 Tried this recipe? Leave a rating and review.
Your comments and shares are invaluable to me and the thousands of readers who use this site daily. If you've made the recipe, leave a star rating and review. We want to hear how you liked it.
We'd love it if you shared the recipe with your friends on social media!
Classic Scalloped Potatoes
Everyone's favorite holiday or special occasion dish. This is the most requested potato dish that I make.
INGREDIENTS:
3

pounds

yukon gold potatoes

peeled and sliced into 1/4″ slices

3

tablespoons + 2 teaspoons

unsalted butter

3

tablespoons

flour

1

teaspoon

kosher salt

½

teaspoon

white pepper

¼

teaspoon

nutmeg

3

cups

whole milk

warmed (I usually heat it for 2-3 minutes in the microwave)

1

medium

onion

chopped
DIRECTIONS:
In a lage saucepan, melt 3 tablespoons of the butter over medium heat. Sprinkle in the flour, salt, white pepper and nutmeg and whisk together until thick and pasty. Continue to stir the flour mixture for one minute until bubbly and fragrant.

Add the warm milk a little at a time, stirring constantly and scraping the bottom and sides of the pan to prevent the flour mixture from sticking and burning. Continue stirring. Bring the sauce to a low boil over medium heat and boil for one minute, stirring constantly, until sauce thickens. Remove from heat.

Spray a 2 quart casserole dish with 3″ sides with vegetable spray. Add 1/3 cup of sauce to the bottom of the casserole dish and spread it around evenly.

Layer 1/4 of the potato slices into the bottom of the dish. Sprinkle the potatoes with 1/3 of the chopped onions. Pour about 1/2 cup of sauce over the potatoes and onions and continue to layer this way: potatoes, onions sauce… you should have about 4 or 5 layers of potatoes. Finish the layering with the sauce. (Note: if the sauce at the end is very thick — or you're running low on sauce, add about 1/4 – 1/2 cup of milk and whisk it into the remaining sauce to loosen it.)

Dot the top of the casserole with 2 teaspoons of butter, cut into small cubes.

Cover the casserole with a lid (or if there's no lid, use tin foil). Bake for 45 minutes. Remove the lid (or foil) and continue baking for an additional 30 minutes.

Remove from oven and let cool for 15 minutes before serving.
NUTRITION:
Calories:
219
kcal
|
Carbohydrates:
29
g
|
Protein:
7
g
|
Fat:
8
g
|
Saturated Fat:
5
g
|
Cholesterol:
23
mg
|
Sodium:
348
mg
|
Potassium:
843
mg
|
Fiber:
4
g
|
Sugar:
5
g
|
Vitamin A:
320
IU
|
Vitamin C:
20.4
mg
|
Calcium:
159
mg
|
Iron:
5.7
mg
Pin Simple Scalloped Potatoes" For Later!