Looking for a fresh fruit salsa for snacking with tortilla chips or as a topping for grilled chicken or fish? This easy peach salsa recipe is a summertime favorite. It's sweet and savory with lots of crunchy veggies, spicy jalapeños and a light tangy finish. You'll be munching this peach salsa all summer long.
Too hot to cook? Make fresh fruit salsa.
During the summer months, we don't do much actual cooking. Mostly, I use fresh fruits and vegetables in crunchy salads, or grain bowls and proteins like chicken, pork and fish are usually cooked on the grill so I don't have to heat up the kitchen.
Plus, there's something about summer that makes me lazy. I just want to sip a cocktail and relax, not slave over a stove. If you suffer from the same affliction, this fresh peach salsa recipe is for you. It uses a handful of summer produce with a squeeze of citrus and my secret ingredients, fresh grated ginger and a bit of honey.
Although this peach salsa has ripe summer fruit and a few teaspoons of sweetener, it's not overly sweet Consequently, it pairs perfectly with everything from crunchy tortilla chips and pita crisps to savory grilled meats and seafood.
This salsa recipe takes about 10-15 minutes to prep with a good sharp knife and microplane grater. Quick and easy.
What you'll need for homemade peach salsa
Lime
Fresh Ginger
Honey
Kosher Salt
Peaches
Vidalia Onion (or other sweet onion)
Red Bell Pepper
Radishes (optional)
Jalapeños
Scallions
Cilantro
Making the peach salsa recipe:
Zest and juice the lime and grate the ginger.
Add the lime juice and ginger to a large bowl and whisk in the honey and kosher salt.
Peel the peaches, remove the pit and chop into 1/2″ dice. Add the peaches to the lime mixture.
Finely dice the Vidalia or sweet onion, bell pepper, jalapeno and radishes and add to the salsa.
Chop the cilantro and add it to the bowl.
Gently toss with a spatula to combine the fruit salsa evenly.
Serve immediately with chips or over grilled meats or seafood for the best flavor and texture.
Tips about ingredients for this peach salsa recipe:
Best peaches for salsa
The star of this lively fruit salsa is clearly the peaches. Make sure you use really ripe, fragrant fruit. Living in close proximity to Georgia, their peaches are the ones I gravitate towards. However, Colorado's Palisade peaches are luscious. In fact, this article in the Greenville News pulls the curtain back on the largest peach producers in the country. The key is to get fruit that's heavy for it's size, which indicates that its juicy and ripe. Usually, that means buying more locally grown peaches, for the best flavor.
Choose sweet onions for fruit salsa
Instead of the red onion found in most salsa recipes, I like to use sweet Vidalia onions. Summer is when sweet onions are at their peak and the flavor of Vidalias is so mild, I even use it to make this delicious (and sweet) cold summer soup. If you can't find Vidalia onions, use another sweet onion variety.
Radishes
Radishes can be a controversial ingredient. You either love 'em or don't. Personally, I do (especially when they're chopped into bitty bites). They have a peppery flavor and the visually sharp contrast between the milky white flesh and the magenta skin is a feast for the eyes as well as your tastebuds. If you're not a fan of radishes, no hard feelings. You can skip them in the peach salsa.
Limes
Most folks use lime juice in their fruit salsas, but the zest has a ton of flavor too. The key is only to use the green part and not get into the bitter pith. Use a good microplane grater for this. Trust me adding the zest really enhances the tangy citrus flavor.
Jalapeños
You really need to taste your jalapeño before adding it to the fruit salsa. Sometimes the peppers can be fiery and other times, their intensity is lackluster. Tasting it before gives you the opportunity to adjust the recipe to your tastes. If it's not spicy enough, add another jalapeno. If it's too spicy you can cut back. Keep in mind that most of the heat comes from the seeds and membrane of the fruit.
Ginger
Freshly grated ginger adds a clean spicy flavor, but it isn't dominant in the fruit salsa. You can also grate the ginger and then press it through a sieve into a small bowl to make a concentrated ginger extract. Strangely, the extract almost intensifies the ginger flavor.
Honey
You don't have to add honey if you don't want to, but I find that it smoothes out the edges of the peppery radish. For a vegan substitute try 1-2 teaspoons of agave. For a low calorie sweetener, you can use stevia or skip the sweetener altogether.
Pro-Tips:
Making a fresh fruit salsa goes a lot smoother if you've got a sharp knife. I prefer a Santoku or a mid-sized chef's knife for the job.
I use this electric knife sharpener by Chef's Choice (affiliate links herewith) about once a month to keep my knives super sharp.
In between sharpening, I often hone the edge with a steel which gives the blade that little extra boost to slice through a bunch of produce.
I also recommend these durable, dishwasher safe cutting boards by Elihome (use coupon code GARLICANDZEST for a 15% discount).
Salsa variations:
Add other fresh fruits like diced mango, pineapple, watermelon, cantaloupe or honeydew.
Add diced cucumber for a mild flavor and crunch (be sure to remove the seeds).
Instead of jalapeños, try serrano or habanero peppers for even more heat. Don't have fresh peppers? Add a few dashes of your favorite hot sauce to taste.
For a creamy, buttery texture, swap the radishes for diced avocados.
Swap cilantro for other fresh herbs like mint, tarragon or parsley.
FAQ's
Can I make the peach salsa ahead of time?
You can assemble this recipe up to an hour in advance, but it's really best when served fresh. After sitting overnight in the refrigerator, the flavors and textures don't hold up well.
So, that's a "no" to freezing the fruit salsa?
That's a BIG "NO".
Can you can peach salsa?
No. The beauty of salsas are the fresh fruit and vegetables. Canning requires heating the contents to a food safe temperature. Instead, try a chutney recipe like this apple walnut chutney or this tropical pineapple chutney.
More salsa recipes (fruity and otherwise) you'll love: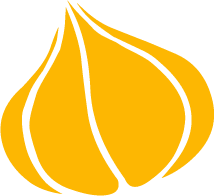 Tried this recipe? Leave a rating and review.
Your comments and shares are invaluable to me and the thousands of readers who use this site daily. If you've made the recipe, leave a star rating and review. We want to hear how you liked it.
We'd love it if you shared the recipe with your friends on social media!
Peach Salsa
This summery fruit salsa is light and fresh with as much or as little spice as you like. Use sweet ripe peaches and Vidalia onions (or other sweet onions) for this Southern peach salsa. Great as a dip with tortilla chips or as a flavorful topping with chicken, pork and seafood.
INGREDIENTS:
1

lime

1

teaspoon

fresh grated ginger

2

teaspoons

honey

½

teaspoon

Diamond Crystal kosher salt

or 1/4 tsp Morton's

3

large

peaches

peeled and diced into 1/2″ pieces

⅓

cup

finely diced Vidalia or other sweet onion

about 1/4 of an onion

½

red bell pepper

seeded and finely diced

⅓

cup

finely diced radishes

1

jalapeno

minced

2

scallions

minced

⅓

cup

cilantro

chopped
DIRECTIONS:
Use a microplane grater to zest the lime, transfer the zest to a large mixing bowl. Squeeze about 2 tablespoons of lime juice and add to the bowl.Add the ginger, honey and kosher salt and whisk to combine.

Add the peaches, onion, bell pepper, radishes, jalapeno, scallions and cilantro to the dressing and toss well to combine.

Taste for seasoning and adjust as necessary. For more sweetness add more honey, for more spice add more jalapeños or a few drops of hot sauce.
RECIPE VIDEO:
NUTRITION:
Calories:
56
kcal
|
Carbohydrates:
14
g
|
Protein:
1
g
|
Fat:
0.3
g
|
Saturated Fat:
0.03
g
|
Polyunsaturated Fat:
0.1
g
|
Monounsaturated Fat:
0.1
g
|
Sodium:
210
mg
|
Potassium:
189
mg
|
Fiber:
2
g
|
Sugar:
11
g
|
Vitamin A:
727
IU
|
Vitamin C:
25
mg
|
Calcium:
15
mg
|
Iron:
1
mg
Pin it for later!