Easy Cilantro Lime Grilled Fish Kebab Recipe
If you're a seafood lover, this healthy, flavorful fish kebab recipe is sure to be your new favorite. We recommend swordfish for these fish skewers, but you can use any firm white fish or even shrimp in this recipe. The garlicky cilantro lime swordfish marinade is quick and easy to make and grilling swordfish is a breeze. This tasty meal is paleo, keto and whole 30 approved, low-carb and high protein, but that's not why you'll love it! It's moist, meaty, punchy and flavorful.
Swordfish kebabs are always a hit
Every family has their old reliable recipes that appear regularly on the dinner table. Dishes the whole family enjoys that are ready to eat in minutes. These cilantro lime fish kebabs are one of our favorites. They're meaty, moist and flavorful with a kick of garlic and fresh cilantro and lime flavors. Bonus that the swordfish marinade works on any fish.
Tips for choosing swordfish (or any fresh fish)
Make sure the fish looks and smells fresh (like the sea) — ask your fishmonger for a whiff.
There should be no sliminess or signs of age.
When choosing whole fish, look for clear eyes on the fish. Swordfish can run several hundred pounds, so you probably won't be able to use the "eye test" as a cue on its freshness, but you can for other varieties.
Choosing fish for kebabs or skewers
When selecting your fish, ask for a piece of swordfish that's between 1" to 1 1/2″ thick. That's important because thin filets won't do well on skewers and will tend to fall apart. Save yourself the hassle and ask for a thick piece.
A good fishmonger will do the trimming for you, just be nice when you ask. You'll want him to remove the skin and the bloodline.
What is the bloodline?
The bloodline in a fish is the set of nerves that run laterally along the fish and it can be responsible for fish, tasting "fishy." You can locate it by looking for the dark reddish brown or bright red area area in the center.
Breaking down the grilled white fish to kebabs
Cut the fish into large, evenly-sized chunks about 1 1/2″ square or as close as you can get to it. (You want the fish to cook at the same time and the best way to ensure that is to have each piece of fish trimmed to equal portions.)
This simple marinade is ready in minutes and doesn't require an all-day soak to permeate and flavor the fish. In fact, 15-20 minutes is all it takes for the fish to benefit from the cilantro lime swordfish marinade.
Ingredients for swordfish marinade
Lime Zest
Garlic
Jalapeno (if you don't like spice, remove the white membrane and seeds — if you do — leave 'em in.
Cilantro
Olive Oil
Kosher Salt
Black Pepper
Combine the ingredients in a bowl and toss well. Add the chunks of swordfish and let it marinate for 15-20 minutes. While the fish is doing its thing… you can heat up the grill.
What else can I use the fish marinade for?
This swordfish marinade is very versatile. Sometimes I'll make extra in a separate bowl and toss it with fresh vegetable chunks, like zucchini, onions and bell peppers. Skewer the vegetables as you would the swordfish and cook them at the same time as the fish skewers for a complete healthy meal.
Tips for threading fish onto skewers
If you're using wooden skewers, soak them for at least 30 minutes in water before putting the fish onto the kebab. If you don't soak the skewers first, they'll burn when you put them on the grill. Literally — flame! Soak your skewers first.
Use metal skewers that are flat and not round. This will prevent the fish from spinning on the spit. Some skewers are even forked, adding a further layer of protection from that occurrence.
Use skewers that are 12″ to 18″ long with a metal or other protective handles (not wood — for the same reason as the skewers).
When Threading The Fish Onto Skewers, Don't Crowd Them!
Leave about 1/4″ between each piece of fish on the kebab. This assures that all the swordfish chunks will cook evenly, including the interior pieces. If you cram the fish too tightly on the skewers, some won't get the benefit of the heat.
Pro-Tip: Make sure you have good grilling gloves and tongs for rotating and lifting the kebabs.
How long do you cook the fish kebabs?
The key to grilling swordfish is not overcooking it. These chunks are only about 1 1/2″ so they don't take a long time on the grill. Just a few minutes before flipping them. You want the fish to be moist and tender. Over-cooking makes them dry and tough to eat. I recommend no more than 3-4 minutes per side (sometimes less depending on the type of fish and how large your kebabs are) on a hot grill (375°-400°). This swordfish is succulent, tender and flavorful.
What if I can't find swordfish? Can I substitute another fish?
Depending on where you live, swordfish can be (1) expensive, or (2) unavailable. Either way, you have the option to substitute another firm-textured fish for the swordfish.
Swordfish substitutes:
Halibut
Sea bass
Kingfish
Monkfish
Walleye (for our Minnesota family)
Salmon
Tuna
Good For The Grill – Not Great For Kebabs:
The following varieties are flakier fish and might fall apart if you tried to kebab them. Instead marinate whole fillets in the swordfish marinade and grill them without the skewers. (I recommend a special grill mat or basket for these types of fish – affiliate links below).
Dolphin, (aka mahi mahi or dorado)
Snapper
Orange Roughy
Cod
If All Else Fails:
Use shrimp – is perfect with this marinade. Look for large shrimp (U-20 to U-25). Peel and devein them before threading onto kebabs — and make sure you pierce the shrimp twice once through the head and again through the tail, so they don't spin around on the skewer.
One other note – Seafood Watch advises consumers to look for "harpoon and hand-line caught swordfish from the North Atlantic, eastern Pacific, U.S. and Canada as Best Choices." Swordfish caught by international longline fleets often snags unwanted bycatch, like sea turtles. (Longline caught swordfish from the U.S. Atlantic and Hawaii have strict bycatch regulations which have resulted in a "Good Alternative" rating by Seafood Watch.
More grilled fish and seafood recipes:
What to serve with fish kebabs:
Garlic & Zest is a participant in the Amazon Services LLC Associates Program an affiliate advertising program designed to provide a means for sites to earn advertising fees by advertising and linking to Amazon.com.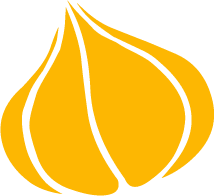 Tried this recipe? Leave a rating and review.
Your comments and shares are invaluable to me and the thousands of readers who use this site daily. If you've made the recipe, leave a star rating and review. We want to hear how you liked it.
We'd love it if you shared the recipe with your friends on social media!
Garlicky Cilantro Lime Swordfish Kebabs
Swordfish is made for the grill — it's meaty, tender and satisfying. With a simple bright marinade, it's a delicious, quick meal any night of the week.
INGREDIENTS:
FOR GARLICKY CILANTRO LIME MARINADE
1

lime

zested

½

cup

cilantro

chopped

3

cloves

garlic

minced

1/2-1

jalapeño pepper

use half a pepper for milder flavor or the whole thing if you like spice, minced

½

teaspoon

black pepper

freshly ground

½

teaspoon

kosher salt

¼

cup

olive oil

1 ½ – 2

pounds

swordfish

about 1 – 1 1/2″ inches thick
DIRECTIONS:
If using wooden skewers, cover with water and let soak for about an hour to prevent them from burning when you put them on the grill. If using metal skewers, skip to the next step.
MAKE THE GARLICKY CILANTRO LIME MARINADE:
In a small bowl combine lime zest, garlic, cilantro, jalapeño, black pepper, salt and olive oil. Stir to combine. Set aside.
PREPARE THE SWORDFISH:
With a sharp knife, trim the skin from the swordfish. If your fish has a dark bloodline, trim it away and discard. Cut swordfish into large cubes and place them in a bowl. Add the remainder of the marinade to the fish and toss to coat. Let marinate for 15 to 20 minutes.
MAKE GRILLED WHITE FISH:
Heat your grill to a medium high temperature between 375-400 degrees.

Thread the swordfish onto skewers and leave about 1/4″ in between the pieces of fish so they can evenly cook. Grill the fish for 3-4 minutes on one side or until they begin to get grill marks, then turn the kebabs and cook for an additional 3-4 minutes. Watch for hot spots and flare ups.

Remove from grill. Allow the fish to rest for 1-2 minutes then serve.
NUTRITION:
Calories:
467
kcal
|
Carbohydrates:
2
g
|
Protein:
52
g
|
Fat:
27
g
|
Saturated Fat:
5
g
|
Cholesterol:
175
mg
|
Sodium:
409
mg
|
Potassium:
1130
mg
|
Fiber:
1
g
|
Sugar:
1
g
|
Vitamin A:
420
IU
|
Vitamin C:
5
mg
|
Calcium:
20
mg
|
Iron:
1
mg
Pin "Easy Cilantro Lime Grilled Fish Kebab Recipe" For Later!