Even if you've never handled fresh octopus before, this easy recipe will have you cooking it like a pro. This simple, healthy grilled octopus recipe tastes fresh and flavorful from the slow wine-cork braise and bright lemon garlic marinade. Makes a great dinner or appetizer.
I've been having a an extra-marital relationship. With Twitter. Specifically with someone (he/she — don't know) who has been writing snappy little responses to some of my tweets. A back and forth repartee began and it culminated in playing, "I'll show you mine, if you show me yours."
Get your mind out of the gutter, this isn't 50 Shades! I'm talking octopus! At the same time I was prepping octopus for this post, my (still unknown) friend was grilling his/her own octopi. What are the odds??? We traded pictures of our finished dishes and agreed that we must get together sometime to discuss these sea monsters!
Funny thing is, this octopus has been on my to do list since Christmas, when I met a guest at my neighbor's Christmas party who was particularly fond of my paté. As we munched on chicken liver and sipped some cab, we talked about cooking — which led to me sheepishly admitting to having a cooking blog. He asked me if I had ever made octopus before. I hadn't. But being adventurous — and saddled with the dubious title of "food blogger" — I told him I'd give it a try and report the results.
I picked up two purplish cephalopods at the local fish market (super-fresh is the key to a good grilled octopus) and surveyed several different methods for preparing them.
When I told my Mom I was making octopus, she told me to give it a good beating. Whaaa????
"To tenderize it," she told me.
My grandfather advised a long cooking time.
My friend, Nola, asked if I was going to grill it. Clearly, I had a lot of options.
Ingredients for grilled octopus:
Fresh octopus (or octopi)
Carrots
Celery
Onion
Garlic
Parsley
Wine
Olive Oil
Wine Corks (real cork, not the plasticized version)
There are essentially 3 steps to making grilled octopus. First, you have to tenderize it, then marinate and finally grill the octopus.
How to tenderize octopus
Clean the octopus, remove the beak(s) and place them in a large, heavy pot or dutch oven.
Add the vegetables, wine and corks.
Bring to a boil, reduce heat to a simmer and cook for 45 minutes to one hour.
Pretty simple so far, right?
Marinade ingredients:
Garlic
Red Pepper Flakes
Lemon Zest
Fresh Parsley
Olive Oil
Marinating octopus
After the eight-legged creature has been tenderized, remove it from the pot and let it cool until you can safely handle the cephalopod without burning your fingers.
Slough off the skin with your fingers by rubbing the tentacles. Bits of the outer dermis (is it called the dermis on an octopus?) will peel away.
Place the octopus in a bowl with the marinade ingredients.
Toss well to coat and refrigerate for 6 hours or overnight.
Grilling the octopus is pretty straightforward. It's already been tenderized and seasoned, so you're really just looking to get a nice smoky char on the legs. It doesn't take long, but you may need to weight them down on the grill to give them a good opportunity to develop a crust. They should only take a few minutes to grill (2-3).
I served this simple grilled octopus with fresh lemon, parsley and red onion with charred garlic ciabatta bread as an appetizer, but you can have it for dinner with some simple sides too.
What to serve with grilled octopus:
Also check out this handy video on grilling octopus by Martha Stewart. It takes you through the simple steps I've laid out in this post.
More fresh seafood recipes you might like: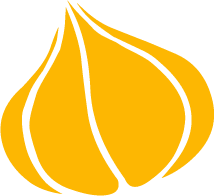 Tried this recipe? Leave a rating and review.
Your comments and shares are invaluable to me and the thousands of readers who use this site daily. If you've made the recipe, leave a star rating and review. We want to hear how you liked it.
We'd love it if you shared the recipe with your friends on social media!
Grilled Octopus
Don't be afraid of this cephalopod! The technique is easy and the end result is smoky, tender and delicious!
INGREDIENTS:
For the braise
2½

pounds

octopus

2

carrots

roughly chopped

1

stalk

celery

roughly chopped

½

medium

onion

roughly chopped

2

cloves

garlic

crushed

3

sprigs

parsley

1

cup

white wine

2

tablespoons

olive oil

2-3

wine corks
For the marinade
1

clove

garlic

thinly sliced

½

teaspoon

red pepper flakes

1

lemon

zested

¼

cup

parsley leaves

torn

3

tablespoons

olive oil
to serve
olive oil

lemon wedges

fresh flat-leaf parsley leaves

red onion

thinly sliced
DIRECTIONS:
Rinse the octopus under cold water. Cut off the octopus body (that bulbous sac over the eyes) set aside. Remove the next part of the body — the part with the eyes and discard, leaving just the tentacles. Flip the tentacles upside down and press the beak out of the opening at the center of the octopus. Discard the beak.

Place the octopus body and tentacles in a large pan or dutch oven. Add the carrots, celery, onion, crushed garlic, parsley, wine, olive oil and wine corks. Cover the pot tightly with a lid and heat to boiling. Reduce heat to simmer and cook for 45 minutes to an hour, until octopus is firm but tender. Remove from heat. Place octopus on a platter and let cool.

When octopus is cool enough to handle, run your fingers over the body and tentacles and slough off the skin, it will come off in patches – be careful not to work the tentacles too hard, or they will break off.

Place body and tentacles in a large bowl. Add sliced garlic, red pepper flakes, lemon zest, parsley leaves and olive oil. Using tongs or your hands, toss to coat the octopus. Cover with plastic wrap and refrigerate 6 hours or overnight.

Heat the grill to high heat, about 450 degrees. Sear the octopus on the grill, weighting it down with a heavy pan to achieve the best crust. Cook for 2-3 minutes and remove from grill. Cut off the tentacles and slice the body into 1/2-3/4″ thick rounds.

Arrange octopus on a platter. Drizzle with olive oil and squeeze of lemon. Sprinkle with red onions and flat leaf parsley. Serve with additional lemon wedges.
NUTRITION:
Calories:
234
kcal
|
Carbohydrates:
7
g
|
Protein:
21
g
|
Fat:
10
g
|
Saturated Fat:
1
g
|
Cholesterol:
68
mg
|
Sodium:
346
mg
|
Potassium:
618
mg
|
Fiber:
1
g
|
Sugar:
1
g
|
Vitamin A:
3010
IU
|
Vitamin C:
19.1
mg
|
Calcium:
94
mg
|
Iron:
7.9
mg
Pin "Grilled Octopus" For Later!