This easy scallop appetizer will "wow" your guests and be your go-to baked sea scallops recipe because it's easy to make and can be prepared in advance. Baked sea scallops in their shell make an impressive starter to a special meal.
If you've spent any time poking around this site, you'll know that I have an affinity for seafood. Fresh fish kebabs, shrimp tacos, crab cakes, conch fritters, oysters on the half shell, grilled octopus, clam chowder, crayfish etpuffée, calamari appetizer, Connecticut lobster roll, seared diver scallops — you name it. I'm ALL IN. And you'll be all in for these fancy baked sea scallops. They're easy to assemble and make an eye-popping scallop appetizer.
Ingredients for baked scallops:
Sea Scallops
Pancetta
Shallots
Butter
Dry White Wine
Dry Vermouth
Sourdough Bread Crumbs
Parsley
Choosing sea scallops
For these baked sea scallops – try to get the largest, freshest scallops you can. I always prefer dry scallops over wet scallops when I'm searing them — because it's the only way to achieve a golden brown crust. That's not what I'm going for with this healthy baked scallop recipe, so wet sea scallops are fine. Just make sure they're BIG — U10-15 is about right.
Making the pancetta crumb topping for baked sea scallops
Start by making the savory breadcrumb topping. Crisp up some finely diced pancetta and transfer it to a dish lined with paper towels to soak up the grease.
Discard all but one teaspoon of the rendered fat and use it to sauté the shallots with a knob of butter.
Add the vermouth and reduce it down to a syrup, then toss in the fresh breadcrumbs, parsley and crispy pancetta.
Presentation matters
I like to use scallop shells to bake the sea scallops in. It makes a beautiful and fancy presentation as an appetizer for a special dinner.
If you're using the scallop shells for baking:
Arrange the scallop shells on a large rimmed baking sheet.
Place one scallop each in the scallop shells.
Top with the pancetta mixture.
If you don't have scallop shells, you can also use a small, shallow baking dish.
Spray the baking dish with nonstick spray.
Arrange the scallops in the dish so they aren't touching and have about 1-2″ of space between them.
Top each scallop with the pancetta mixture.
This is the first breadcrumb layer – it's full of flavor and gives dimension to this baked sea scallop appetizer.
The second layer of crumbs is the one that will get a bit crispy-crusty with a topping of buttered breadcrumbs.
To make them add more bread to the food processor and add a teaspoon or so of butter. Pulse several times. The crumbs will be coated with the butter and will enhance browning.
I do this double hit of bread crumb topping because the first layer of crumbs is the flavor layer and because they've been tossed in the vermouth reduction, they won't brown the way I like.
The second layer of buttered breadcrumb is the remedy for that. It's the golden crust layer that gives these baked sea scallops an irresistibly light crunch.
Make sea scallops in advance and bake at the last minute
Baking the sea scallops in the oven is an easy way to get this appetizer on the table without any fuss. You can prep most of this in advance and just bake them off at the last minute without slaving away in the kitchen while your company has all the fun.
A simple, elegant appetizer
This healthy baked scallop recipe is sure to be a hit at your next dinner party! It's not to heavy and is just enough to rev up the appetite for a bigger course. If you're using large scallops one to two per person is just the right amount to start off a nice meal. Serve the fancy baked sea scallops with a chilled sparkling wine to make the occasion even more festive.
For a main course
If you want to make this more of a main course, plan on 3-5 scallops per person (depending on their size) and serve in mini gratin dishes. They'd go great with some silky vegetable pureé and a piece of crusty bread. Don't forget a simple green salad to cleanse the palate.
More easy seafood recipes you might like: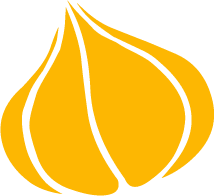 Tried this recipe? Leave a rating and review.
Your comments and shares are invaluable to me and the thousands of readers who use this site daily. If you've made the recipe, leave a star rating and review. We want to hear how you liked it.
We'd love it if you shared the recipe with your friends on social media!
Baked Sea Scallops
An easy, elegant appetizer that's ready in about thirty minutes.
INGREDIENTS:
1

pound

sea scallops (U-10 to U-15)

4

ounces

pancetta

finely diced

1

large

shallot

minced

1

tablespoon

+ 1 teaspoon unsalted butter

divided

3

tablespoons

dry white wine

1

tablespoon

dry vermouth

3

slices

rustic sourdough bread

crusts trimmed

2

tablespoons

parsley

chopped + more for serving
DIRECTIONS:
Preheat the oven to 400°. If you have scallop shells for baking, spritz them with some vegetable spray, place on a baking sheet and set aside. If you're not using scallop shells, use a ceramic baking dish that will fit the scallops in a single layer without crowding and lightly spray with vegetable spray. Set aside.

Tear the sourdough bread into chunks and add it to the bowl of a mini prep food processor. Pulse several times until you have breadcrumbs. Set aside.

Heat a small saute pan over medium heat. Add the diced pancetta and cook until crisped and fat has rendered. Transfer the pancetta to a dish lined with paper towels. Reserve 1 teaspoon of the rendered fat and discard the rest. Add the shallots and 1 tablespoon of butter to the pan. Saute until the shallots are softened and translucent. Add the white wine and vermouth and cook until the liquid has reduced by half, about 3-4 minutes.

Add 3/4 cup breadcrumbs, pancetta and parsley to the shallot mixture and toss to coat.

Place 1-2 scallops in each of the scallop shells or lay them in the baking dish. Sprinkle the breadcrumb mixture over the top of the scallops.

Add one teaspoon of butter to the remaining breadcrumbs in the food processor and pulse 3-4 times until butter is incorporated with the breadcrumbs. Sprinkle the buttered breadcrumbs over the scallops.

Bake for 15 minutes or until the scallops are cooked to desired doneness. Sprinkle with parsley and serve.
NUTRITION:
Calories:
248
kcal
|
Carbohydrates:
21
g
|
Protein:
15
g
|
Fat:
10
g
|
Saturated Fat:
3
g
|
Cholesterol:
35
mg
|
Sodium:
587
mg
|
Potassium:
240
mg
|
Vitamin A:
170
IU
|
Vitamin C:
1.7
mg
|
Calcium:
20
mg
|
Iron:
1.6
mg
"Pin It" For Later!