It wouldn't be summer without one or two hot lobster rolls. Dunked in a hedonistic amount of melted butter countered with the tang of fresh lemon juice, the Connecticut lobster roll is a masterpiece. A must-have sandwich during lobster season, and you don't even have to travel to New England to get one.
Lobster isn't an everyday ingredient for us, so when I cook those crustaceans at home, I make the most of them, from main courses like this hot lobster roll to using the leftover shells to make homemade lobster stock. I turn the stock into bisques and Newberg-style mac and cheese—waste not-want not.
What are the 2 different lobster rolls?
So what's the difference between a Maine lobster roll and a Connecticut lobster roll? Well, one is hot, and one is served cold. One is dripping in warm melted lemon butter, and the other is faintly dressed with mayonnaise and sometimes celery. Both are served on a griddled split top bun.
What is better? Maine or Connecticut lobster roll?
Come on – that's like choosing between your kids — you love them both the same but are aware of their differences.
If you have yet to try the Connecticut lobster roll, you need to. Grab one or two cold water lobsters and make this butter lobster roll recipe stat.
Why you'll love this recipe
Lobster — hello?!!!
You only need six ingredients, including the shellfish.
For such a luxe ingredient, it's very a very simple recipe.
Fresh herbs take this warm lobster roll recipe to the next level.
A 1½ pound lobster will make two generous sandwiches.
Lobster roll ingredients:
Live Maine Lobster – I prefer live crustaceans because I know they're fresh and will use the shells for other recipes. You can use cooked lobster meat if you prefer.
Butter – I recommend unsalted butter, that way, you can control the sodium in the sandwiches.
Fresh Tarragon – Fresh herbs are better than dried for this Connecticut-style lobster roll; skip it if you only have dried.
Fresh Lemon Juice – Don't use those yellow plastic squeezy "lemons" – not the same.
Fine Sea Salt – Sea salt has a cleaner, more pure flavor than iodized, and you don't need much for this sandwich; but if you haven't any, substitute some kosher salt (we like Diamond Crystal).
Split Top Buns – This is the best lobster roll bread, period. Pepperidge Farm makes proper split top buns that are the norm when making any New England-style lobster roll, but if you don't live in the Northeast, you may run into a challenge locating them. They're only sometimes available at my market. You can use a soft potato bun or Hawaiian-style rolls if you can't find them.
About dispatching lobsters:
Are you squeamish about steaming live lobsters? I get it. You don't want to see anything suffer. But let's get real; it's not going to cook itself.
If the idea of plunging the lobster into a stock pot offends you (but you still want to have a Connecticut lobster roll), I recommend having your fishmonger cook the crustacean for you.
For others who want to give it a go, there are two main ways to dispatch the shellfish.
Steaming – which takes a little longer, and you'll hear them fighting and scraping to get out of the pot. (You can always go into another room).
Plunging a chef's knife into their brain – kills them instantly. Place the tip of a chef's knife along the center of the crustacean's head, between the eyes. Put the heel of one hand on the tip and your dominant hand on the handle and push the point into the head while simultaneously pressing the handle down to the cutting board. 1 second, and it's out of misery.
I grew up near the Chesapeake Bay, where we routinely steamed live blue crabs and ate raw oysters on the half shell, so I didn't have any issue steaming these crustaceans.
Special equipment and tools you may need: (affiliate links)
How to steam lobsters:
Add 2″ of water to a large stockpot with a steamer basket or rack inserted to keep the lobsters out. Bring the water to a boil.
Add the live lobsters to the pot and cover. Steam for 8-10 minutes.
You can use a pair of tongs and transfer the lobsters to an ice bath to quickly cool them and stop the cooking. (This quick chill also makes removing the meat from the shells easier.)
How to pick the meat from the shells
Hold the lobster with 2 hands (one at the head and one at the tail) and twist to separate the tail from the carapace.
Use a pair of kitchen sheers to cut the underside of the lobster shell lengthwise down to the tail Pull the sides apart and use a fork to pull the meat from the tail free.
Use a set of lobster crackers or the back of a knife to crack each segment of the claw and knuckles.
Use a lobster picker to pry the meat free and transfer to a bowl.
Directions for making the sandwiches:
Melt 4 tablespoons of butter in a small saucepan.
Add tarragon, lemon juice and sea salt. Mix together and keep warm on low heat.
Add the lobster meat to the warm butter and toss to coat.
Melt the remaining teaspoon of butter in a skillet or cast iron pan and griddle the buns on both sides until lightly toasted and golden.
Divide the warm lobster between the rolls and drizzle with additional butter sauce.
Mound that butter-kissed lobster onto a warm, toasted bun and drizzle with a bit extra butter sauce. Heaven.
Pro-Tip:
Just between you and me, those little spinnerets that run along the side of the shellfish have lobster meat in them.
Just break them in half, and press the ends of the shell together between your thumb and forefinger to nudge the meat out.
It's not much, but those little nuggets are the chef's secret snack. (You don't have to share them with anyone).
The beauty of these warm lemon butter lobster rolls is in the pure simplicity of the ingredients: just fresh seafood and warm lemon butter. The taste is decadent and delicious.
However, if you can't leave well enough alone, here are some options.
Variations:
Add a sprinkle of Old Bay seasoning to the sandwich for a Maryland/Chesapeake Bay vibe.
Add one or two minced garlic cloves to the warm butter sauce to give the lobster rolls a garlicky bite.
Can't get lobster? Make these hot lobster rolls with peeled and deveined shrimp instead.
Want more freshness? Add chopped chives to the sandwiches; they add a soft onion flavor.
FAQs
Do I have to use fresh lobster for these Connecticut-style rolls?
Fresh lobster will be the best tasting, but you can use previously frozen tails or chunks of lobster meat.

Steam them first or cook them according to package directions if they're uncooked.

If they're cooked tails, thaw to room temperature and cut into chunks. Then toss in the warm butter sauce.
Do I need to cut the lobster into small pieces for the warm sandwiches?
You can if you want. I prefer to have large identifiable chunks of lobster meat on the sandwich. To do that and still make the pieces manageable, slice the lobster tail in half or quarters vertically and stuff them into the griddled bun. Keep the ends of the claw meat relatively intact — so it screams hot lobster roll when you look at it.
Storage
I have to be honest — I really hope you don't have leftovers… but if you do, store the lobster meat in the lemon butter sauce, covered in the refrigerator for up to 2-3 days.
Reheat on low heat with a lid on your pan until the lobster is warmed through – you don't want to overcook it because the meat will get tough. Transfer to toasted buns.
What to serve with lobster rolls
The classic accompaniments to serve with a Connecticut lobster roll are potato chips and a cold beer — preferably eaten on a paper plate with a briny breeze blowing. But here are a few other good options:
The sweet lobster meat in these sandwiches will transport you emotionally to any number of lobster shacks up and down the Massachusetts and New England coastline.
A whole 1½ pound lobster will make two generously appointed Connecticut rolls… You could stretch it to three sandwiches for lighter appetites.
More lobster and lobster roll recipes to try: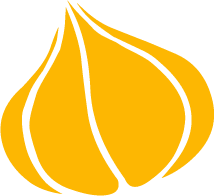 Tried this recipe? Leave a rating and review.
Your comments and shares are invaluable to me and the thousands of readers who use this site daily. If you've made the recipe, leave a star rating and review. We want to hear how you liked it.
We'd love it if you shared the recipe with your friends on social media!
Warm Lemon Butter Lobster Roll
Decadent warm lobster, drenched in melted lemon herb butter and piled onto a toasted split top bun – is there anything better? Grab an ice cold beer and contemplate any alternatives that (doubtfully) come close.
INGREDIENTS:
1 ½

pound

Maine Lobster

(live)

4

tablespoons

+ 1 teaspoon butter

melted

1

tablespoon

tarragon

chopped + more for garnish

½

lemon

juiced

pinch

salt

2

top split hot dog buns
DIRECTIONS:
In a large pot fitted with a steamer basket add one inch of water to the pot, secure with a lid and bring to a boil. Use a set of tongs to transfer the live lobster to the steamer basket, cover and steam for about 12-14 minutes or until cooked through and bright red. Transfer the lobster to a cutting board and let rest until you can handle it with your hands.

In a small saucepan, melt 4 tablespoons butter and add the tarragon, lemon and salt. Mix together and keep warm on a low heat.

Melt the remaining teaspoon of butter in a skillet or cast iron pan. Griddle the buns in the pan until browned on the outside, turning several times with a pair of tongs until you've achieved a golden crust. Remove from heat.

Use lobster crackers or kitchen sheers to remove the lobster meat from the tail and claws, keeping the lobster in large pieces. Split the lobster tail in half lengthwise. Transfer the warm lobster meat to the butter mixtures and toss to coat.

Divide the lobster between the two buns and drizzle additional butter-lemon sauce over as desired. Sprinkle with additional tarragon for garnish. Serve.
NUTRITION:
Calories:
410
kcal
|
Carbohydrates:
25
g
|
Protein:
21
g
|
Fat:
25
g
|
Saturated Fat:
15
g
|
Cholesterol:
181
mg
|
Sodium:
818
mg
|
Potassium:
387
mg
|
Fiber:
1
g
|
Sugar:
3
g
|
Vitamin A:
845
IU
|
Vitamin C:
16.6
mg
|
Calcium:
207
mg
|
Iron:
3
mg
"Pin It" For Later!