You've Been Making Homemade French Fries The Wrong Way!
When you think of homemade french fries, you might think, why bother? But homemade fries are easier to make than you think, and contrary to popular belief, they don't require a double fry like many recipes call for. I'll show you how to make the best deep fried potatoes at home with this simple method.
Homemade fries
Most folks don't bother with making homemade fries thinking it messy, a hassle and fearing lackluster results. At least, that's what I thought until I actually did it myself and was not only surprised at how simple (and satisfying) it was, but how good deep fried potatoes can be when you make them from scratch.
This french fry recipe is my go to if you just want enough for a group of 2-4 people. There's no fussy ingredients and it's simple enough for any level of cook and produces excellent results.
What you'll need for easy homemade french fries
Ingredients for deep fried potatoes:
Potatoes
Peanut Oil
Sea Salt
Special Equipment for this recipe:
Large Dutch Oven
Kitchen Spider
The traditional method for making deep fryer potatoes
The traditional method for making homemade french fries calls for frying not once, but twice.
The first deep fry cooks the potatoes inside, while the second fry crisps the outside.
It's the classic way french chefs make their "pommes frites" and the main reason I opt for the drive through when craving deep fried potatoes. But not anymore.
This from scratch french fry recipe discards the traditional methods and instead goes for efficiency. Cooking and crisping the potatoes SIMULTANEOUSLY.
I know. It blew my mind too!
How to make homemade french fries
Cut the potatoes into thin fries about 1/3″ to 1/2″ thick (no need to peel the spuds).
Transfer the potatoes to a bowl of fresh, cold water and swish to rinse.
Drain, rinse again and pat the potato sticks dry with paper towels.
Fill a sturdy dutch oven with peanut oil and add the potatoes to the COLD OIL. You heard me.
Put the pot over the heat and bring to a boil over medium to medium high heat.
Use the kitchen spider to stir and agitate the french fries as they cook, every 2-3 minutes.
Cook until the potatoes are tender inside and crispy outside, about 25-30 minutes.
Transfer the homemade french fries to a rimmed baking sheet lined with several layers of paper towels, newspaper or brown paper bags to soak up any excess oil.
Sprinkle with sea salt and serve.
Ditching the double fry for homemade fries
I first heard about this unusual technique on NPR, during an America's Test Kitchen segment.
This episode was revelatory to me — because they suggested that deep frying potatoes only once with very little hands-on effort would result in magically crisp-tender fries — and use about 1/3 less oil. Whaaat??? Easier and healthier?
Why you've been making homemade french fries the wrong way
Their premise was that as the oil heats to the optimum frying temperature, the potatoes are actually cooking through on the inside. By the time the oil is hot enough to fry, the potatoes are cooked and only need to finish crisping.
It was all too much to believe, so I did the only thing I could. I tried it. And was amazed with the results.
What are the best potatoes for homemade fries?
I think Yukon Gold potatoes are the best potatoes for fries. They have a balanced level of moisture and starch, not to mention potato flavor and Yukon Golds produce excellent results.
What about other potato varieties?
Russet potatoes are very starchy and fluffy, producing a slightly drier french fry. Good, but IMO, not as good as the Yukon Golds.
Red or white waxy potatoes have more moisture and can result in a soggier french fry, which is exactly what we DON'T WANT.
Sweet potatoes contain a lot of moisture as well, so the fries likely won't be as crisp as homemade Yukon Gold fries. That said, I haven't actually tried it — yet. I will report back.
Is it necessary to soak the potatoes first and for how long?
Yes, giving the potatoes a soak in fresh, cold water will remove the excess starch and help prevent the french fries from sticking together as they cook.
There are different schools of thought on how long to soak the potatoes initially. Some, like Balthazar's executive chef, Riad Nasr soaks his potatoes for 8 hours. Others like the late-great Anthony Bourdain, thought that a long soak removed too much starch and changed the sugar content of the fries.
Since this recipe is for homemade french fries and we want to keep it simple (and do-able) for a family dinner side dish, I've opted for a 20 minute potato soak, followed by a rinse.
Are these french fries healthier than others?
One of the things that really intrigued me about these from-scratch fries, was the theory that they soaked up less oil than the twice fried potatoes.
To confirm, I used a brand new bottle of peanut oil for frying and used a sharpie to indicate the level of oil in the container.
I fried the potatoes, let the oil cool and then carefully poured the oil back into the original container (using a funnel and help from my husband). It filled back up nearly to the top. Maybe three tablespoons was actually absorbed in the whole batch. Incredible.
FAQ's
Are french fries healthy?
They aren't unhealthy. I mean, yes, they're fried in peanut oil, but because of the method, not as much oil gets soaked up by the potatoes. A single serving, is about 350 calories, which compared other "indulgent food choices" seems relatively small. That said, it depends on what type of diet you're following. Folks who are watching their carbs, probably should enjoy them sparingly.
Are french fries gluten free?
Yes, they are!
Are homemade french fries vegan?
Yes, they are!
Can you freeze homemade french fries?
No. Fries need to be enjoyed immediately, hot from the fryer.
Is it better to par boil potatoes before frying?
No. The best part of this french fry recipe is that you can skip the parboiling and double frying because the french fries will cook through and crisp at the same time.
These crispy homemade fries are perfectly browned and not a bit greasy. They make a delicious side dish for BBQ Bacon Burger, chili cheese dogs and bourbon marinated flank steaks.
My tasters loved these french fries with a dusting of fine sea salt and ketchup. (Pro-Tip: Do not mess with ketchup. There was an uproar and subsequent boycott of a brand (which shall remain nameless) which I bought on sale. Evidently, Heinz is the only ketchup allowed in our house).
I loved that I could have the potatoes deep frying on the stove while I was also preparing the rest of our meal. I didn't need to hover over the pot, just stepping in every so often to give it a stir and assess their progress.
What to serve with deep fried potatoes
Red Pepper Aioli – mildly sweet and tangy.
Mushroom Gravy – with cheese curds à la poutine.
A sprinkle of minced garlic, parsley and lemon zest (very French).
More amazing potato side dishes you'll love: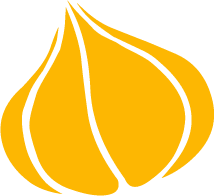 Tried this recipe? Leave a rating and review.
Your comments and shares are invaluable to me and the thousands of readers who use this site daily. If you've made the recipe, leave a star rating and review. We want to hear how you liked it.
We'd love it if you shared the recipe with your friends on social media!
World's Easiest French Fries
Homemade french fries are easier to make than you think. This cold fry method uses less oil and makes crispy light, non-greasy deep fried potatoes that are perfect with burgers, hot dogs and more.
INGREDIENTS:
4

medium Yukon Gold potatoes

32

ounces

peanut oil

for frying

1

teaspoon

kosher salt
DIRECTIONS:
Fill a large bowl halfway with cold water. Set aside. Using a sharp knife or mandoline, slice the potatoes into thin fries (about 1/3″-1/2″ thick).

Transfer the cut potatoes to the cold water and soak for 20 minutes.

Swish the potatoes in the water with you hand and drain the water from the potatoes.

Refill the bowl with cold water and rinse again. Use paper towels to pat the potatoes completely dry.

Add the oil to a medium dutch oven and put the dried potatoes into the cold oil.

Place the oven on the stove and turn the heat to medium-medium high. The oil will bubble briskly once it comes to temperature.

Cook the potatoes for 25-30 minutes until crisp outside and tender inside, stirring occasionally every 2-3 minutes.

Meanwhile, line a baking sheet with paper towels and set aside.

Use a spider or slotted spoon to scoop out the fries and transfer them to the baking sheet. Immediately sprinkle the fries with salt. Serve.
NUTRITION:
Calories:
349
kcal
|
Carbohydrates:
21
g
|
Protein:
4
g
|
Fat:
28
g
|
Saturated Fat:
4
g
|
Sodium:
307
mg
|
Potassium:
702
mg
|
Fiber:
4
g
|
Vitamin C:
19.4
mg
|
Calcium:
51
mg
|
Iron:
5.5
mg
Pin it for later!