Skip the standard hot dog toppings list and try this chili cheese dog recipe. Chili cheese dilly dogs use homemade hot dog meat sauce, lots of cheddar cheese and snappy dill pickles. The right frankfurters and buns make all the difference too. Want the best chili dogs recipe? Look no further.
This post has been in the works for 18 years. That's how long I've known my husband, Scott…and that's how long he's been talking about his favorite Chili Cheese Dilly Dogs. No ordinary chili cheese dog recipe would do. For him, the best chili cheese dog recipe included a spear of dill pickle (the "dilly" in dilly dog).
Since we've got a whole summer spread out before us and the 4th of July coming up, I thought this would be a perfect time to share Scott's chili cheese dilly dogs topped with my chili for chili dogs recipe.
Truth be told, this is less of a recipe and more of a "best of" hot dogs toppings list. These ingredients just work together, but I do have a few hints to get it right.
First, let's start with the hot dogs. You want something that's got a satisfying snap when you bite into it. Bon Appetit has conducted "scientific research" on the best supermarket hot dog brands you can buy and I listened. These are Boar's Head natural casing franks. They come packaged as one continuous string of frankfurters. You have to cut the casing between them. These hot dogs have just the right flavor and juicy snap. Other top contenders are Sabrett's and Hebrew National. They're longer than the bun and the perfect size for piling on more condiments.
For a fun picnic 4th of july motif, I found these cute baskets and liners for easy, fuss-free celebrating (no dishes), some festive DIY patriotic centerpieces, and adorable DIY patriotic bunting banners. Though I've never been a crafty person, I think both of these projects are do-able for even my limited skill set. What about you?
While Scott grilled the frankfurters, I assembled the toppings. He was specific about his chili cheese dilly dogs. They needed a classic hot dog meat sauce, finely shredded cheddar cheese, chopped sweet onion and crunchy dill pickles.
I have to say, Scott was right. This simple but compelling combination is eyes-rolling-back-in-your-head good.
All of these ingredients are classic hot dog toppings but this combination has the meaty, spicy, sweet and sour combo that's delicious and completely satisfying. Scott was in hog heaven.
This would make an ideal mid-day break before heading out to the fireworks display in your hometown.
If you're celebrating the 4th near me here's where to watch 4th of July fireworks in South Florida. We saw these a few years ago in Key Largo.
Fruit infused sparkling water is a refreshing sipper to go with your chili dogs, but Scott preferred an ice cold beer (no surprise there).
Scott made the chili cheese dilly dog above — and it looks like a guy did it, right? LOADED! Yeah, typical guy…
More 4th of July recipes you'll love: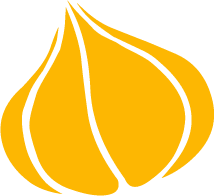 Tried this recipe? Leave a rating and review.
Your comments and shares are invaluable to me and the thousands of readers who use this site daily. If you've made the recipe, leave a star rating and review. We want to hear how you liked it.
We'd love it if you shared the recipe with your friends on social media!
Chili Cheese Dilly Dogs
Use my Chili for Chili Dogs to top these Chili Cheese Dilly Dogs. Better than fair food!
INGREDIENTS:
2

cups

chili for chili dogs

8

natural casing hot dogs

(Boar's head, Hebrew National or Sabrett's)

1

cup

cheddar cheese

shredded

1

medium

vidalia onion

finely chopped

8

spears

dill pickle

8

soft hot dog buns

(Martin's potato rolls or Pepperidge Farm)

yellow mustard

optional
DIRECTIONS:
Cook the hot dogs. Grilling is our preferred method, over a lower heat (about 350°-400°) to prevent the hot dogs from splitting. If you don't want to fire up the grill, you can also boil the hot dogs for a few minutes until cooked through.
Build The Hot Dogs:
Place a hot dog in each bun. Place a pickle spear tucked into the bun beside the hot dog. Spoon 1/4 cup of chili for chili dogs over each hot dog. Sprinkle with a few tablespoons of cheddar cheese and chopped onions. Add additional yellow mustard, if desired.
NUTRITION:
Calories:
426
kcal
|
Carbohydrates:
22
g
|
Protein:
24
g
|
Fat:
25
g
|
Saturated Fat:
11
g
|
Cholesterol:
78
mg
|
Sodium:
809
mg
|
Potassium:
316
mg
|
Sugar:
3
g
|
Vitamin A:
140
IU
|
Vitamin C:
0.6
mg
|
Calcium:
187
mg
|
Iron:
3.5
mg
"Pin It" For Later!