Florida Style Smoked Whitefish Dip
Want an authentic taste of Florida? Try my quick and easy smoked whitefish dip. This chunky, spicy smoked whitefish recipe is filled with crunchy fresh vegetables, sweet chewy sun-dried tomatoes and 2 kinds of pickled peppers for a tangy, zippy flavor that's unbeatable. This incredible seafood spread works well with whatever YOUR local whitefish is — and a good fishmonger will always have a supply of their own smoked whitefish for sale. This recipe makes enough for a crowd, so it's a perfect appetizer for summer picnics, barbecues and cookouts with the family. In fact, in our family it's practically required.
Thanks to Mezzetta for sponsoring this post. As always, all thoughts and opinions are my own. #Mezzetta
Despite stay at home orders and social distancing, it's still ok to take a trip to Florida via your kitchen. If you don't have to be Florida residents, like we are, this quick and easy Florida-style seafood dip will transport you to your favorite sunny beachside fish shack or hole-in-the-wall seafood joint with one taste of this creamy, chunky spicy dip.
To make the best Florida-style whitefish dip, start with the best ingredients. That means good smoked fish from your local fisheries, a variety of fresh crunchy veg and Mezzetta. For 85 years, the Mezzetta family has scoured the world to bring the very best products into people's homes and their amazing array of olives, pickled sweet and spicy peppers, pickled vegetables and giardiniere as well as their impeccable sauces, marinaras and specialty items are of the highest quality and (most importantly) flavor.
I'm partial to their Castelvetrano olives, California sun dried tomatoes and all manner of pickled veggies which add so much flavor to my favorite dishes. For this seafood dip recipe, I use a trifecta of Mezzetta pickled jalapeño peppers, tangy, crunchy pepperoncini and sweet chewy sun-dried tomatoes to take this dip up several notches. Here's what you'll need:
Ingredients for Smoked Whitefish Dip
Smoked Whitefish
Cream Cheese
Sour Cream
Mayonnaise
Cayenne Pepper
Lemon
Mezzetta Golden Greek Pepperoncini Peppers
Green Bell Pepper
Mezzetta Sliced Tamed Jalapeno Peppers
Celery
Mezzetta Sun-Ripened Dried Tomatoes in oil
Red Onion
Before we get into the dip, though, let's talk about the fish. What to buy and where to buy it.
What type of fish is whitefish?
Whitefish is a generic catchall phrase referring to any fish with light-colored flesh.
You can use any type of smoked white-fleshed fish. As long as it's fresh and local, it'll be fantastic.
What to look for when selecting fish for smoked whitefish dip
For smoked whitefish dip, I look for a medium-firm textured fish; ask your fishmonger if you're not sure.
I also generally stick with more moderately priced seafood. I used smoked kingfish instead of Mahi-Mahi for this recipe because the price difference was about $5/pound.
Just a few examples of medium-firm texture whitefish
Mahi Mahi
Kingfish
Crappies
Walleye
Pollack
Brook Trout
Ocean Perch
Rainbow Trout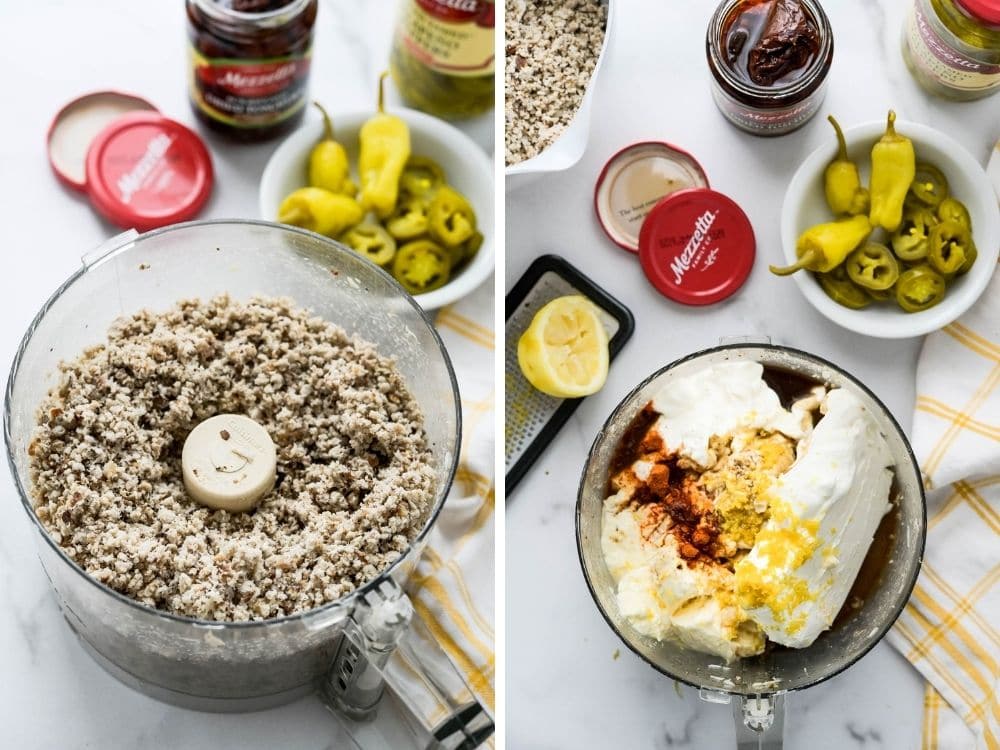 Smoked fish can be have strong fishy flavors — but I've learned a few tricks to mitigate them.
How to work with smoked whitefish:
Remove the skin and any bones (duh) from the fish — you don't want it in this seafood spread.
Once the skin is removed, look at the fillet for any dark brown/black areas (not the smoked areas, but those where the flesh is actually a darker color). That's the bloodline and its where most of the fishy flavors concentrate. Remove the dark spots — yes, you might be cutting away a bit of fish, but you'll have a better smoked whitefish dip in the end.
Break the fish into chunks and add them to the bowl of a food processor. Pulse until the whitefish is finely chopped and transfer the chopped fish to a large bowl.
Making the creamy base for fish dip
The next step is to make the creamy base of the smoked dip.
Because I don't like to do extra dishes (and I'm betting you don't), I mix the cream cheese, sour cream, mayo, Worcestershire sauce and cayenne pepper in the same food processor I used for the smoked fish. Then add the lemon zest and juice and give it another whirl. Finally, add the cream cheese mixture to the fish and combine.
What size to chop veg for the fish dip
Traditional Florida-style smoked whitefish dip will usually have a myriad of veggies mixed in. Some shops and restaurants make it with large pieces of veg while others are so finely minced, you'll barely notice them – I have a smoother version here. This recipe is somewhere in between chunky and creamy. You'll get the texture/crunch of the veg and can taste them individually in the dip. This is the way my whole family prefers it. A fine dice (about 1/4″) is the perfect size. Enough to get texture and crunch in every bite without feeling like you're eating a salad.
Fresh celery, onions and green bell pepper add that perfect crunchy note, but the real pops of flavor comes from the Mezzetta Deli Sliced Tamed Jalapeno Peppers and Golden Greek Pepperoncini, not to mention the Sun-Ripened Dried Tomatoes. This is where it gets GOOD.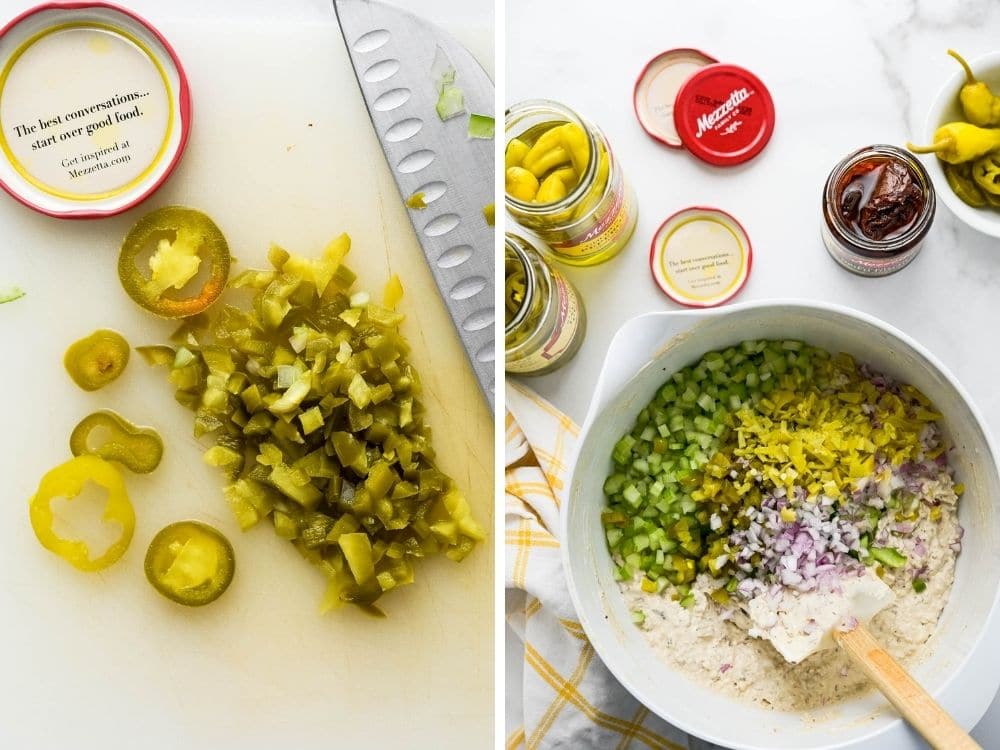 An ode to Mezzetta
I love that Mezzetta is a family owned business, but even more important to me is the quality of their products. All sourced from locales around the globe where the crops naturally thrive. Their care and consideration into sourcing the best, is evident in the final product. I admit, while I'm chopping, I'll sample some of the ingredients… for, you know… more quality control…
Tamed Jalapeno Peppers
These peppers are sun-ripened in California and deliver a robust flavor without the scorching heat. Their tender texture, deep color and crisp flavor blend beautifully in this smoked seafood spread. Aunt Nola always puts one or two extra jalaepeno slices on top of her fish dip crackers.
Golden Greek Pepperoncini
I love Mezzetta pepperoncini peppers. They're sourced from sun-drenched pepper farms in Greece and they're picked every seven days, when they're most tender and crispy. I also love the size of these pepperoncini — they're not too large as many can be, for easy out-of-the-jar snacking. The tangy, piquant, fruity flavor adds another layer of flavor to this easy seafood dip.
Sun Ripened Dried Tomatoes
Made with farm fresh California ripe tomatoes, Mezzetta oven-dries the fruit which gives them a natural, smoky flavor. They're packed with fresh herbs in olive oil (with no sulfites) and their soft, velvety texture and deep, rich flavor adds just the right pops of sweetness to this flavorful dip.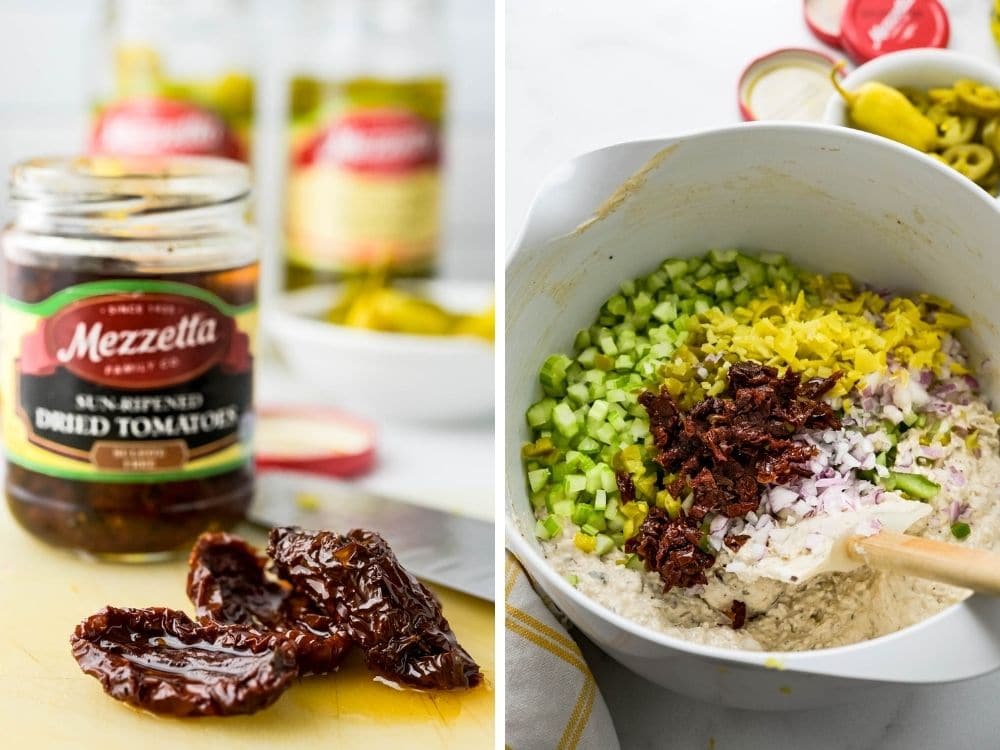 The waiting is the hardest part…
Mix the chopped Mezzetta veggies into the dip so that they're thoroughly combined and transfer them to a storage container and… this is the hardest part… refrigerate it for several hours, or, preferably, overnight for the flavors to marry. I mean, it's gonna be good RIGHT NOW… but it's even better the next day.
How long will smoked whitefish dip last?
This dip holds up refrigerated in a covered in a storage container for up to a week.
Can the recipe be halved or doubled?
Absolutely. If you don't have a big crowd, feel free to cut the recipe in half. If you have an extra large capacity food processor, it can be doubled. Mine is a 7-cup variety and it was pretty full.
Can fish dip be frozen?
Not really. Freezing the fresh vegetables in the dip will cause their cells to expand (and burst) releasing their liquid when thawed. That would give the dip a more watery texture. Best to eat it within a week — or gift a container to a relative or neighbor along with a sleeve of saltine crackers. You'll have a friend for life.
Whether we're serving smoked fish dip for happy hour or as a poolside snack (hello, we live in Florida…), I always include extras for garnishing and nibbles. My parents like to spread the dip on a cracker and then top with their favorite kalamata olives, or extra sun-dried tomatoes. My husband likes to snag a few pepperoncini peppers to munch in between his smoked fish crackers. My daughter, Emily, just hovers around the bowl in anticipation of her next bite. Seriously, our family can't get together without this fish dip and Mezzetti accoutrements.
Garnishes for smoked fish dip
Extra pickled jalapeno peppers
Sliced pepperoncini peppers
Slices of sun dried tomatoes
Fresh chopped cilantro or parsley
Smoked Paprika
Sliced Kalamata olives
A few drops of hot sauce
Though saltines are the traditional way to enjoy this dip, I've found that it's great with an assortment of fresh veggie crudité as well. If you've got diners who are sticking to a low carb or veto diet, put out a colorful platter of sliced raw vegetables to scoop up the tasty dip.
What to serve with smoked whitefish dip
Saltine crackers (this is the traditional Florida style)
Other whole grain crackers or flatbreads
Sliced cucumbers
Radishes
Sweet bell peppers
Celery sticks
Carrot sticks
My husband tells me that this is the BEST fish dip he's ever had. Chunky, but not overly so, spicy, (but not too hot) with a tangy, zippy finish that leaves your mouth all a-tingle. Be the hero of your next happy hour or "cocktail zoom" with this quick and easy authentic Florida-style smoked whitefish dip. Don't forget that tropical Florida virtual palm tree video conference background.
More seafood appetizers you might enjoy: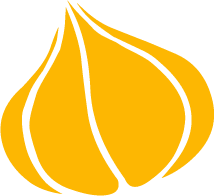 Tried this recipe? Leave a rating and review.
Your comments and shares are invaluable to me and the thousands of readers who use this site daily. If you've made the recipe, leave a star rating and review. We want to hear how you liked it.
We'd love it if you shared the recipe with your friends on social media!
Florida Style Smoked Whitefish Dip
This authentic Florida style fish dip is creamy and smoky with a bit of tang and heat from fresh lemon zest, pepperoncini peppers and pickled jalapenos. Traditional Florida fish dip is served with saltine crackers, but it's also good with whole grain crackers and flatbreads.
INGREDIENTS:
FOR FISH DIP:
1

pound

smoked fish

I used smoked kingfish

1 ¼

cups

mayonnaise

1

cup

sour cream

8

ounces

cream cheese

at room temperature

2

tablespoons

Worcestershire Sauce

½

teaspoon

cayenne pepper

1

lemon

½

cup

green bell pepper

finely chopped

½

cup

celery (about 2 ribs)

finely chopped

¼

cup

red onion

finely chopped

¼

cup

Mezzetta Pickled Jalapenos

finely chopped

¼

cup

Mezzetta Pepperoncini Peppers

finely chopped

5

Mezzetta Sun Dried Tomato Halves

finely chopped
TO SERVE:
crackers, flat bread or pita crisps

extra pepperoncini peppers

extra pickled jalapenos

sliced kalamata olives

fresh cilantro

fresh lemon juice

additional hot sauce
DIRECTIONS:
If your fish has skin still attached, remove it. Depending on the type of fish you have, there may be a bloodline — dark colored flesh that runs the length of the fish. It can be "fishy", so I prefer to remove it. Just slice it out with a knife and discard.

Break the fish up into chunks and transfer to the bowl of a food processor. Pulse several times to finely chop the fish. Transfer the fish to a large bowl.

Add the cream cheese, sour cream, mayonnaise, Worcestershire sauce and cayenne pepper to the food processor. Zest the lemon with a microplane and add the zest to the food processor. Juice half of the lemon and add the juice to the food processor. Pulse until the mixture is smooth and creamy. Taste for seasonings and adjust as needed.

Transfer the cream cheese mixture to the chopped fish and stir to combine. Add the chopped bell pepper, celery, onion, pepperoncini, jalapenos & sun dried tomatoes. Mix to combine. Add hot sauce to taste.

Transfer the fish dip to a storage container and refrigerate for at least four hours, but preferably overnight.
NOTES:
Patience pays. Let the smoked fish dip chill in the refrigerator for at least 4 hours or overnight. It gives the flavors a chance to marry.
NUTRITION:
Calories:
186
kcal
|
Carbohydrates:
3
g
|
Protein:
6
g
|
Fat:
17
g
|
Saturated Fat:
5
g
|
Cholesterol:
36
mg
|
Sodium:
195
mg
|
Potassium:
167
mg
|
Fiber:
1
g
|
Sugar:
2
g
|
Vitamin A:
319
IU
|
Vitamin C:
9
mg
|
Calcium:
33
mg
|
Iron:
1
mg
Pin "Florida Style Smoked Whitefish Dip" for later!