If you like a slightly tangy, sweet coleslaw for serving as a side dish at picnics and potlucks or to top your favorite Carolina pulled pork, this easy cabbage slaw is my go-to recipe. With just a handful of fresh ingredients and pantry staples, this classic Southern coleslaw is tossed with a mayo and vinegar based dressing that brings everything together.
There is a difference… a BIG ONE.. between deli coleslaw and homemade. Deli versions are goopy, sloppy, overly sweet with virtually no-crunch, because (let's be honest) they've been sitting in that refrigerated case for days… weeks??? Making your own, from scratch, cabbage slaw is super easy and infinitely better than the prepared vats you'll find at the market.
Ingredients for homemade Southern coleslaw
Cabbage
Carrots
Mayonnaise
Sugar
Vinegar
Celery Seed
Salt & Pepper
How to cut vegetables for cabbage slaw
Shaving vegetables with a chef's knife
It's a bit labor intensive, but easy enough to do. Use a large chefs knife to very finely chop the cabbage. Start by cutting the cabbage in half, through the core. Save half the cabbage for another use. Cut the remaining half into quarters and as thinly as you can, use the Chef's knife to shave thin strips of cabbage for the salad. Cut carrot into julienne strips for the cabbage slaw.
Box grater or mandoline
Cut the cabbage into quarters through the core. Hold the core of the cabbage and grate it against the large holes of a box grater, or shave it very thinly on a mandoline. The core acts as your handle for grating. Peel the carrots then grate on the large holes of the box grater. (Don't trim the end – so you have something to hold onto while grating.) This is a great arm-workout and I think it makes the best looking Southern coleslaw — with perfect shreds of each vegetable.
Food processor
Definitely the easiest method and the fastest. Cut the vegetables in pieces that will fit through the feed tube of your food processor. Attach the shredder attachment and feed the chunks of cabbage and carrots through the tube with the machine running. It takes literally 2 seconds to make the cabbage slaw.
Best ratios for Southern coleslaw
Southern coleslaw is a blend of white cabbage, red cabbage and carrots tossed with a creamy, tangy, sweet coleslaw dressing. The trick to a good coleslaw is the ratio of each vegetable, it should be primarily green cabbage with just a little red cabbage and carrot for color. Equal parts of red and green cabbage don't work because the red cabbage will take over the color palette of the slaw. I usually stick an 8:1 ratio of green cabbage to red. It's enough to add color and vibrance without ruining the aesthetic of the dish.
For Southern coleslaw dressing
This creamy, sweet dressing absolutely MAKES this cabbage slaw recipe and it's so easy to assemble. The key is the balance of sweet (sugar), acid (vinegar) and creamy (mayonnaise). Celery seed gives it that distinctive Southern note. You can add salt and pepper to taste, but they shouldn't dominate. You want this creamy slaw dressing to be tangy and lightly sweet so that it hits every part of your tongue. Mix the dressing together before tossing with the slaw mixture.
Can you make Southern coleslaw ahead of time?
Yes* — with an asterisk. You can make the slaw several hours or even up to a day ahead of time and the tangy sweet coleslaw will retain its crunch. If you want to make it several days ahead, I'd advise shredding the cabbage and carrots, but keeping them separate from the dressing until a few hours before you're going to serve to preserve the crunch and freshness of the salad.
Can you use a store-bought cabbage slaw mix?
I'll be completely honest… When it's just two or four of us, I will buy a pre-shredded cabbage slaw mix for convenience and because I don't need that much coleslaw. That said, you don't need as much of the southern coleslaw dressing either. For one bag of pre-shredded cabbage mix, I use about 1/4 cup of mayonnaise with 1 tablespoon of vinegar, 1 1/2 teaspoons of sugar and 1/2 teaspoon of celery seed for the dressing.
Caution: red cabbage bleeds
When red cabbage is cut/shredded and mixed with other ingredients (especially sauces or sweet and tangy dressings like the one found in coleslaw) the color tends to bleed and can turn your cabbage slaw blue or even purple. Unsightly, but not inedible. Many articles say that adding an acid, such as vinegar or lemon juice will inhibit the discoloring, but I haven't found that to be completely true. If you're concerned about the color, I advise adding the red cabbage at the last minute and don't over mix. The more you fiddle with the cabbage, the more the color will leak and color the sweet slaw.
Recipes that go with cabbage slaw:
This creamy sweet coleslaw has a tangy touch, that's just enough to keep you coming back for more. It's perfect for picnics, summer barbecues and weekend neighborhood pot lucks. Try this Southern cabbage slaw and see how much better it is than store bought.
More traditional southern side dishes: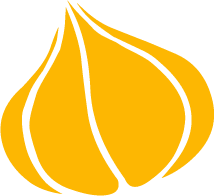 Tried this recipe? Leave a rating and review.
Your comments and shares are invaluable to me and the thousands of readers who use this site daily. If you've made the recipe, leave a star rating and review. We want to hear how you liked it.
We'd love it if you shared the recipe with your friends on social media!
Traditional Southern Coleslaw
This easy coleslaw is tangy and a little sweet. An easy, simple side dish that everyone loves with ribs, chicken and pulled pork. Perfect for summer picnicing.
SPECIAL EQUIPMENT:
box grater, food processor with shredder disc or sharp knife & cutting board
INGREDIENTS:
½

green cabbage

about 6 cups, grated

1

large

carrot

grated (about 1/3-1/2 cup

½

cup

red cabbage

grated, optional

⅔

cup

mayonnaise

3

tablespoons

red wine vinegar

or apple cider vinegar

2

tablespoon

sugar

1

teaspoon

kosher salt

1

teaspoon

celery seed
DIRECTIONS:
Grate the green cabbage with a box grater, food processor (grater or slicer attachment) or slice thinly with a sharp chefs knife. Transfer to a large bowl.

Add the grated carrots and red cabbage and toss to blend. (Note: red cabbage can bleed its color into the dressing turning it more purple. If you want to keep it looking more green, toss in the red cabbage just before serving)

In a small bowl, mix together the mayonnaise, red wine vinegar, sugar, kosher salt & celery seed. Whisk until smooth.

Pour the dressing over the cabbage and gently toss. Refrigerate for 1-2 hours for flavors to marry. Best served on the same day its made so that the cabbage and carrots maintain their crunch.
NUTRITION:
Calories:
160
kcal
|
Carbohydrates:
8
g
|
Protein:
1
g
|
Fat:
14
g
|
Saturated Fat:
2
g
|
Cholesterol:
8
mg
|
Sodium:
428
mg
|
Potassium:
139
mg
|
Fiber:
2
g
|
Sugar:
6
g
|
Vitamin A:
1633
IU
|
Vitamin C:
24
mg
|
Calcium:
34
mg
|
Iron:
1
mg
Pin "Traditional Southern Coleslaw" For Later!